It's that time again! I'm back for another movie review presented by FatCats Gilbert located on the southwest corner of Greenfield and Baseline!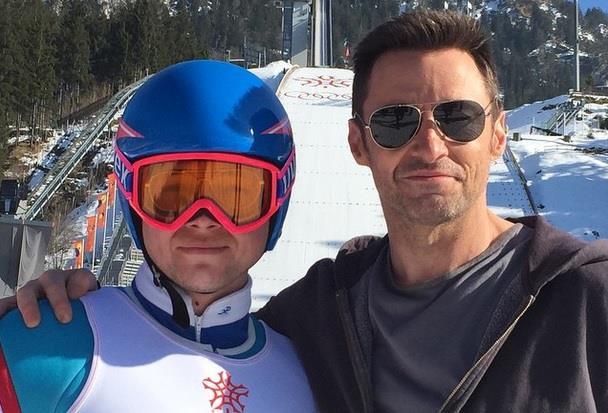 It is Thursday, but it's not your average Thursday. Instead of a Throwback Thursday, today I'll be reviewing Eddie the Eagle, a new film being released on the 26th of February. I got to check this one out a little bit early, so I'm very excited to talk about it. When I first heard about this movie I knew I was excited for it. If you saw my Top 52 Most Anticipated Movies of the Year then you know it was my number forty most anticipated film of the year. Taron Egerton is someone I think is a future star. He was absolutely amazing in Kingsman: The Secret Service, and I've always wondered what it would be like to see someone who is a future star early in their career and know that they would be big one day. I've felt that with Taron Egerton and Michael B. Jordan, and those two belong in an elite group of actors. I also love Hugh Jackman. How can you not love the Wolverine? I also love me a good biopic, and I'm a sucker for a sports movie, so I can't stress enough that I'm actually psyched about this movie. With that being said, let's talk about it!
Eddie the Eagle is directed by Dexter Fletcher, who is mostly known for being an actor as compared to a director, and stars Taron Egerton, Hugh Jackman, and Christopher Walken. Eddie the Eagle is the story of the first ski jumper in the Olympics from the country of Great Britain, Eddie "The Eagle" Edwards. After so much denial and disappointment as a downhill skier, with the help from a legendary ski jumper and coach played by Hugh Jackman, Eddie will try to prove everyone who doubted him wrong and make his country proud in the highest athletic stage in the world, the Winter Olympics.
This is the first film about ski jumping that I've seen, and it's actually the first one that I've even known about. I really think that Taron Egerton is on his way to prominence, and Hugh Jackman has been there since he was the Wolverine in 2000's X-Men. Hugh Jackman is someone I feel like everyone likes. He's just such a likable and awesome guy. Both he and Egerton are very good in their respective roles. Egerton portrays a struggling skier who has always dreamed of being an Olympian. He didn't care which sport he went for, but he was so driven and determined to go to the Olympics and represent himself and his country. Egerton is so likable in the role, and the struggle he goes through really helps you get behind the character. Jackman was also good portraying Egerton's coach, and we see his character develop quite a bit, and Jackman handles that transition very well. The movie is also very well shot. It feels like I'm right there with Eddie, and the ski jumping stunts were really great! I love the way that the movie is shot when it comes to the ski jumping scenes, and with very solid filmmaking, I thought Dexter Fletcher did such a great job telling the story. I thought that he did a very good job portraying the mood. In scenes where Eddie succeeds, it's very bright, and in scenes where Eddie is not succeeding, it's pretty dark, and you feel the disappointment coming. What will really bring you into this movie are the characters. Eddie is someone who is so easy to cheer for. I'm a sucker for a sports movie, and this one really delivers the characters we love in sports movies. It makes us want to prove the doubters wrong, and it makes us hope for Eddie.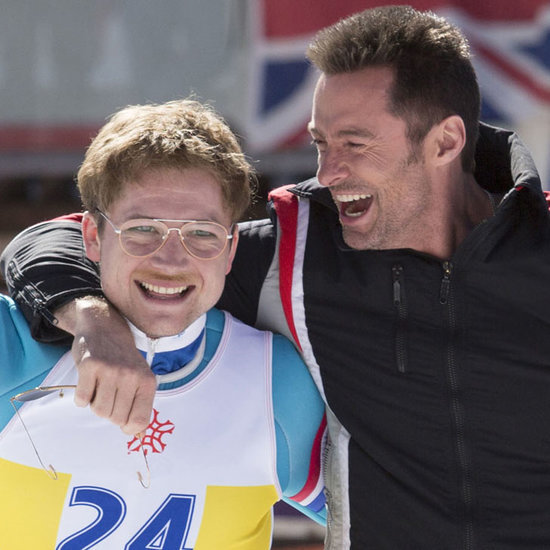 I really did like Eddie the Eagle, but for me, I just have a few small issues. First, the movie has many very basic sports movie scenes or even just movie scenes in general. As far as sport movies go, you have the underdog, the supporter, the reluctant coach, the many, many doubter with a few typically having close connections to the underdog, and finally you have the rivals. It's pretty basic as far as these elements go. Most of the situations the characters are put in are set up to feed into the idea that these are their roles, and so many sports movies have these roles. It's not really surprising to see these roles or these characters anymore. You can only hope that it's shown in a brand new way to where it feels new and fresh, and though some parts definitely feel new and fresh, a lot of parts are not. Those are really the only nitpicks I have with Eddie the Eagle.
Overall, I really liked Eddie the Eagle. It's such a good time, and it's so easy to get behind Eddie and enjoy the ride. I really liked Taron Egerton and Hugh Jackman both in their roles, and even their characters, despite having seen them before, both excel and are easy to watch on-screen. I loved the way that this movie is directed and shot when it comes to how sports are shot, and I didn't think I would be seriously interested in ski jumping, but this movie brought me right in. I probably won't go out and take up ski jumping myself or even follow professional ski jumping, but I was really invested in this movie. I'm going to give Eddie the Eagle an 8/10.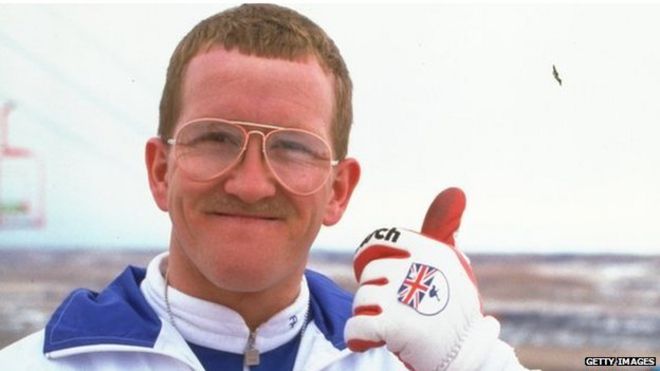 So did you get a chance to check Eddie the Eagle out? Will you when it comes out on February 26th? If you got a chance to check it out, what did you think? If you didn't yet, I would suggest giving it a look. If you do get to see it, come back and let me know exactly what you thoughtIt's a great time with great characters and quality scenes of action and sports. Also, what is your favorite Hugh Jackman movie? Comment down below and tell me! Mine is probably the second X-Men film, X2: X-Men United, but he has been in so many great films such as The Prestige and Prisoners, so it's a tough choice! I will have a review of this weekend's new film The Finest Hours directed by Craig Gillespie and starring Chris Pine and Casey Affleck tomorrow afternoon, so be sure to stay tuned for that! As always, thank you, and keep listening to 88.7 The Pulse!
PHOTO: Final Reel