Not your typical review from me, but I'm excited to have my first documentary review presented by FatCats Gilbert on the southwest corner of Greenfield and Baseline. FatCats Gilbert has so much to do from bowling to mini golf to the nicest movie theater in the valley!
I'm not going to do this extremely often, but today I'm going to review the latest documentary I've been lucky enough to check out, The Music of Strangers! I'm not a big documentary guy, and I'm typically only interested in documentaries that are really geared toward what I'm interested in such as movies like a behind-the-scenes feature or sports like an ESPN 30 for 30. I don't know a ton about documentaries, and I haven't seen too many documentaries. I saw a documentary at the Phoenix Film Festival I really enjoyed, and I saw Cartel Land before the Oscars and I really enjoyed both of those, so I was hoping to keep the ball rolling on quality documentaries. I do not know a ton about orchestral instruments, but I have heard of Yo-Yo Ma, and I know he is an absolute genius, so I was happy to be able to see this documentary, so let's talk about it!
The Music of Strangers is directed by Morgan Neville and is the real life story of famous cellist Yo-Yo Ma and his colleagues, the members of The Silk Road Project. All of the members discuss their personal stories of passion and persistence to become the best at what they do!
Honestly, I'm not insanely interested in orchestral instruments. I have all the respect in the world for the people who play them and master them because I do recognize how much effort and work goes into mastery of an instrument. This documentary didn't bore me at all, which is usually the problem I come across with documentaries. I just do not find many interesting unless they are about things that I am interested in. This documentary wasn't boring. It was a pure study of a man and his companions who are purely passionate about music and learning. One of the best things that I will take away from the documentary is the way that Yo-Yo Ma looks at life and those around him. When someone is more skilled in an art, he does not look at the person in a jealous or aggressive manner. He wants to take from that and learn.
I actually found this documentary to be incredibly inspirational from the way that these people are absolutely driven and at the genius of the musicians portrayed. The way that they look at life and the way that they have changed though the years and have gotten to be more relevant and more passionate. It's really something that you can take and apply to yourself and your passion, and I really loved both watching the movie and the aftermath because it leaves you with the same drive and push that all of the people in this documentary have. I'm going to look at something that I look at when talking about the narrative of a film's story, and that's the characters. The characters are the driving force of this documentary, and they have so much depth and so much to lend to a story like this.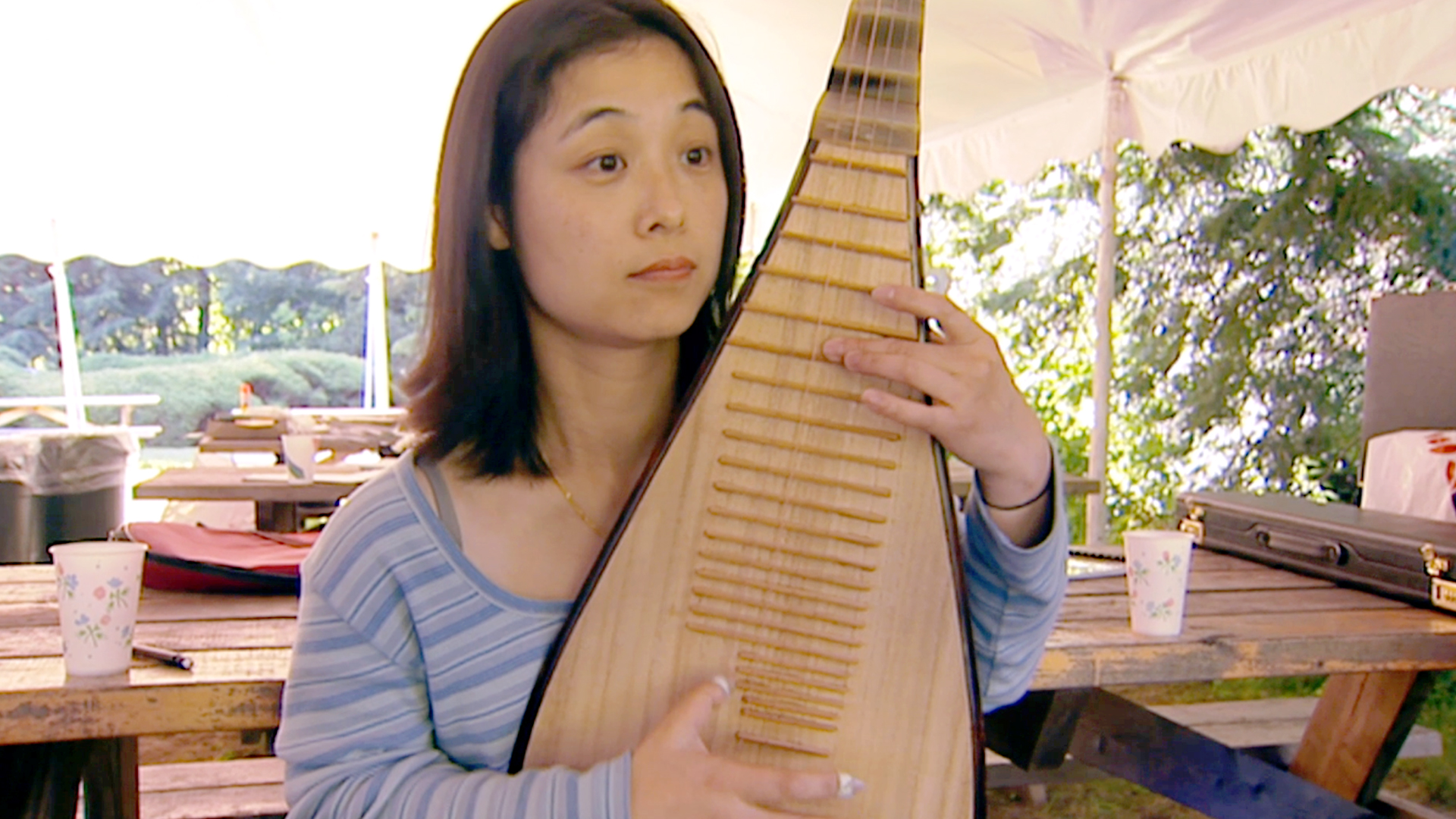 Overall, I really did like the documentary, and I wish that everyone could see The Music of Strangers because it's truly inspirational and so intelligent. It will make you walk away with a little bit more drive than you had before you came into the movie, and Yo-Yo Ma and the members of The Silk Road Project are very fascinating people. I'm going to give The Music of Strangers an 8/10.
Will you be seeing The Music of Strangers this weekend? Comment and let me know! I'm really glad I was able to see this movie because it is a true inspiration to everyone with a passion! I should have my review for Independence Day: Resurgence out tonight, so be sure to stay tuned for that, and as always, thank you, and keep listening to 88.7 The Pulse!