It's time for another movie review presented by our good friends over at FatCats Gilbert. FatCats Gilbert is the premier place to check out the latest movies, and you can do it all in the comfort of Recline-N-Dine seats. But wait, there's more! On Tuesdays it's just five bucks!
A big thanks to Billy Mays for his help in my introduction, so let's get right to business talking about Blair Witch. I'm not a huge horror fan, but I do like a good horror movie. I didn't know that this movie was coming out at the beginning of the year. I didn't even know that The Woods was going to come out, which is what this movie was titled before it was announced to be a Blair Witch sequel. I like the first Blair Witch enough to be excited for this, and even though I don't think it holds up very well, it's a heck of a lot better than the second movie. I just wanted to get my blood rushing a little bit in this movie, so let's see if Blair Witch could get the job done!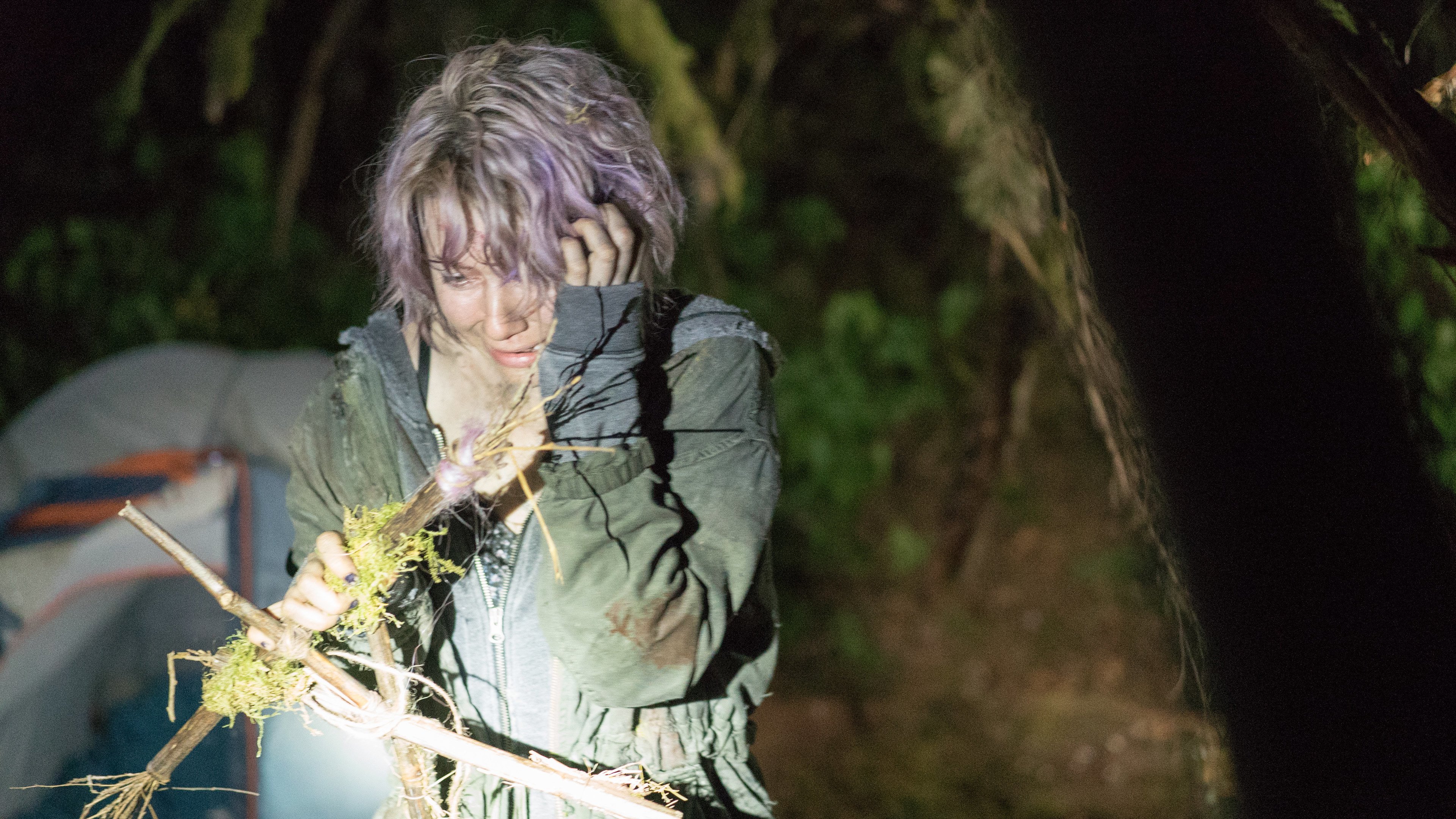 Blair Witch is directed by Adam Wingard and stars James Allen McCune, Callie Hernandez, Corbin Reid, Brandon Scott, Wes Robinson, and Valorie Curry. After the events of The Blair Witch Project, James and his friends set out to find his sister, Heather, who mysteriously went missing in the woods years ago. With his best friend at his side and his girlfriend taping a documentary about him looking for his sister, James is hoping that he and his friends are lucky enough to survive their time in the creepy woods and find the legendary missing cabin.
When I go into a horror movie, what I want most of all is to walk out of the theater a little bit unsettled. I know that's an insane thing to ask for because who wants to be a little spooked walking out of a horror movie? But really, I do want to have a little pit in my stomach and get eerily creeped out from what I just saw. What I will say about Blair Witch is that it did that. The last twenty-five or so minutes of this movie are extremely creepy and unsettling. I honestly think it's the most unsettling finale since Sinister. Sure, I've missed some horror movies since Sinister, but I'll stand by that. Next, despite thinking that the movie's finale took the cake, it definitely had a tension-filled atmosphere. The characters aren't extremely expendable, so I could get a little bit worried about them and care about their well-being, and I'm rooting for them to turn back because I seem to be the only one who knows that the Blair Witch exists and is after them. One of my favorite things about this movie was the sound design. The sound in this movie is really amazing, and in a theater with surround sound you are instantly taken into the mass hysteria and panic. Honestly, the sound far surpassed the visuals in this film, and it's one of the reasons this atmosphere is so tightly wound.
I have a few problems with the movie, and one of my biggest problems is the over reliance on the fake jump scares. When it comes to jump scares, if I have reason to be scared, that's good, but if a character slips on a banana peel and a loud noise happens that I wasn't expecting, that's not a scare. That's just cheap. While no-one slipped on banana peels or anything like that, the movie really relied on those, and it didn't work for me. Next, some of these cameras and shots look very professional. There are plenty of shots that look like they were shot on a nicer camera than anything you would bring out to the woods to shoot an unprofessional documentary with, and in those moments, it lost its found-footage feel. I lose the idea and thought that this is a true story, and it put me right back on earth. Finally, there are moments in this movie where all you can see is the ground or a very vague shape, then something happens, then a character is in trouble. It doesn't work for me when I can't tell what is going on, and one of the most masterful pieces of a found-footage movie is that it can typically tell you exactly what is going on even if it isn't completely in frame. I think Blair Witch struggled in that area.
Overall, Blair Witch gets the job done if what you're looking for this weekend is a scary movie. If you want to be creeped out, Blair Witch is exactly what you're after. It has one of the most disturbing endings in horror movies that I can think of since Sinister, and that's a compliment! What really makes this movie for me is the sound design. I think without the sound, this movie loses everything, so if the sound is be able to capture the panic, you can really be sucked into this world, especially if you see this movie in a theater. Earlier in the film, there is a heavy reliance on fake jump scares, and those did not work for me, and the visual storytelling lost me at points by showing very professional shots and making me lose track of the story. Like I said, if what you want this weekend is to be scared, check out Blair Witch because it can give you that, especially in the final twenty-five or so minutes. I'm going to give Blair Witch a 5.8/10.
Will you be headed out to see Blair Witch this weekend? If you are, comment down in the comment section and let me know! Also, I was lucky enough to be able to check out Snowden earlier this week, so if you would like to see my review you can click right HERE! Next week I should have reviews out for Deepwater Horizon, Miss Peregrine's Home for Peculiar Children, and The Magnificent Seven, so be sure to stay tuned for those. As always, thank you, and keep listening to 88.7 The Pulse!