It's time for another movie review presented by our good friends over at FatCats Gilbert on the southwest corner of Greenfield and Baseline! FatCats Gilbert isn't just the best place to check out all of the latest movies in the valley. It's also the best place to bowl and play arcade games! With brand new arcade games coming in all the time, FatCats Gilbert can help you rack up all of the coolest tickets and prizes!
As I mentioned with The Birth of a Nation, it's Oscar time! Unfortunately, I didn't get my Oscar movie fix out of The Birth of a Nation, so I was really hoping to get it out of The Accountant. I love Ben Affleck, and Gavin O'Connor directed one of my favorite movies of this decade in 2011's Warrior. Man, I love Warrior. It could probably be in my top ten of the 2010s. I don't think it's fair to expect that from The Accountant, but Gavin O'Connor has put himself on my radar with a film that could make that list, so I have high expectations for his movies. I love the premise, and I thought that The Accountant could be the Jason Bourne movie we didn't get this year. Let's see if it met any of these tip-top hopes!
The Accountant is directed by Gavin O'Connor and stars Ben Affleck as an unsocial genius on the autism spectrum. He proves that despite being on the autism spectrum, he is far beyond the mental abilities of the typical person. He performs his job as an independent accountant for underground affairs better than just about anyone on the face of the earth, and his ability in combat isn't too shabby either. He has authorities after him, and after taking a job with the wrong people, he has to make the decision to hunt or be hunted. It's not exactly a decision, and he hunts with the best.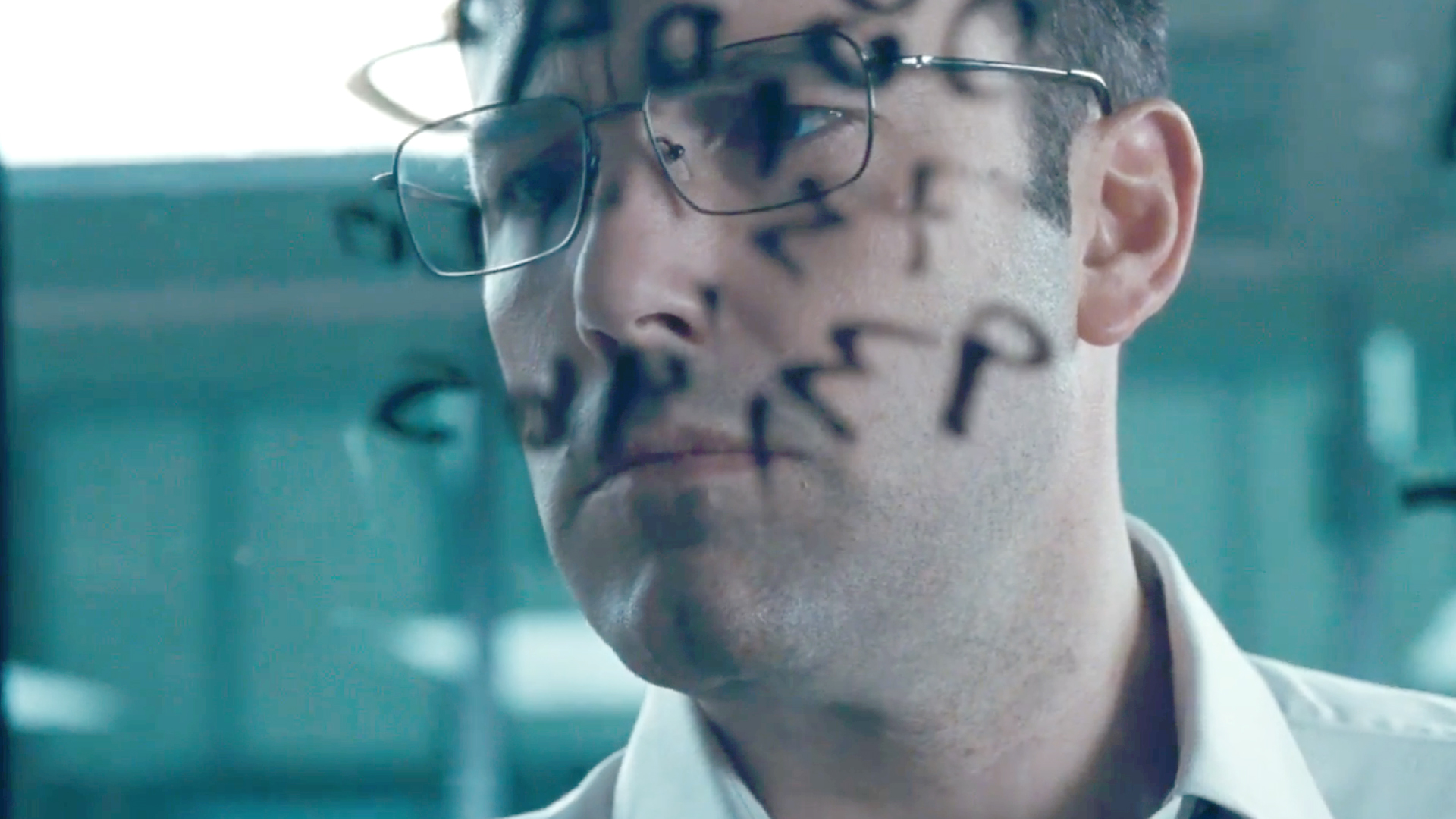 I loved the trailer for The Accountant, and I was expecting huge things from it. I wanted to be taking about this movie at the end of the year when we make our Oscar predictions. I don't think I'll be doing that, but The Accountant is still a good movie. It's good, not great, and even though I was hoping for great, I'm going to have to settle on this one. First of all, Ben Affleck is great. Once Ben Affleck started directing, he began turning in some of of the best performances in the business. Sure, he had that rough patch after Dogma where he was plunged into a perpetual state of nothingness as an actor until The Town unless he was working with Kevin Smith. Even Jersey Girl wasn't one of my favorites, but I can honestly look through his filmography and say that between Dogma and The Town, Affleck's best work came from Jay and Silent Bob Strike Back and Clerks II. Then he directed Gone Baby Gone and The Town, and he became a better actor and producer. He set himself up to have us expect nothing but great things, and he kills it in this movie. He even handles the action so well. He handled action in Batman v. Superman so well, and his ability to fight coupled with Gavin O'Connor's direction of close-quarters combat was probably my favorite part of this movie. That is where the movie really excels. It hits the nail on the head with action and its main character. Ben Affleck's character IS this movie, and every time he isn't on-screen, I just want more Ben Affleck. This movie also had some great laughs. I wasn't expecting to laugh as much as I did, but Affleck's performance makes it work. I even thought that J.K. Simmons, Anna Kendrick, Jon Bernthal, and Cynthia Addai-Robinson were all great. This movie is very different. Story-wise, it's not something I can see I've seen before, and a week after Complained about The Birth of a Nation being conventional, I have to praise The Accountant for really taking risks story-wise and character-wise. It touches on so many different genres, and I would say that more often than not, it works. It kept me on the edge of my seat for the most part, and I have to give it credit for its originality and how it takes extremely unexpected twists and turns.
Where I think that this movie slowed down is in just about every frame not containing Ben Affleck. If Ben Affleck's character was on-screen fighting and shooting for every second of this movie, I wouldn't have complained. Sure, it could have opened up more problems, but the story lies with him, and it gets away when he isn't on-screen. I also think that this movie is a little bit too long. I felt like maybe five to ten minutes of something not focused on developing Ben Affleck's character could have been cut out, and we would have been in business. I think it would have felt like more of the film was used to put Ben Affleck's character in the spotlight, and that would have benefited the movie as a whole. Next, I felt like Anna Kendrick's character and Jon Bernthal's character were kind of dragged into the plot. They didn't feel necessary until the end where I thought there was a weak reveal of why Anna Kendrick's character was in the story and Gavin O'Connor gave me Warrior flashbacks with Jon Bernthal's character. I would have loved to see more interaction between Affleck's character and Kendrick's character, but it took a back seat to tangled up side plots. Finally, the story get a little bit tangled, and I didn't fully accept the nonlinear storytelling it had to offer. As I mentioned, I think that this movie went a very unconventional route, and it takes risks, which I appreciate and even enjoy at times, but there are moments that try to shift tone and narrative, and I thought the story lost its way.
Overall, The Accountant is a good movie, not a great movie with a great performance from Ben Affleck. I completely bought Ben Affleck's character, and he stole the show in the same way he stole the show in Batman v. Superman. Every time we moved away from Affleck I couldn't wait to get back because that's where the action took over and the movie became supremely entertaining. It has plenty of great performances, and Gavin O'Connor proves again that he is so good at shooting and directing close-quarters combat. It's a very different movie, and I really appreciate that about The Accountant. This is a movie I would definitely want to give another watch, and I could easily see myself liking it more than I already do. Where this movie struggles is every time it moves away from Ben Affleck's character. Anna Kendrick and Jon Bernthal feel forced into the story, and even though they are both likable and I want to accept their characters, I just couldn't. If five to ten minutes were cut out, I think that the story would have been tighter and I would have felt like Ben Affleck dominated in terms of screen-time which, in this case, would have been a fantastic thing. Through unconventional storytelling, the film gets a little bit tied up, and in terms of shifting narrative storytelling and tone, sometimes it works while others it does not. I'm going to give The Accountant a 7.8/10.
Are you checking out The Accountant this weekend? Comment down in the comment section and let me know! I should be back next week with reviews for Jack Reacher: Never Go Back, Keeping Up With The Joneses, and Ouija: Origin of Evi! As always, thank you, and keep listening to 88.7 The Pulse!