It's time for another movie review presented by FatCats Gilbert on the southwest corner of Greenfield and Baseline. FatCats Gilbert is the best place to bowl, game, and check out movies in the valley! With Recline-N-Dine seats that make you feel right at home, there is no better place to catch up on the latest blockbusters!
So many movies are coming out right now, and I can't wait to talk about all of them, but today we have the sequel to 2012's Jack Reacher called Jack Reacher: Never Go Back. I know that the original Jack Reacher was a little bit divisive, but I really like it. I think it has great action sequences, and I think Christopher McQuarrie did a fantastic job with the movie. It wasn't perfect, but I loved how gritty it was, and I thought the opening shooting scene, while pretty twisted, was amazing. I was definitely looking forward to this movie since I like Edward Zwick, and Tom Cruise and Zwick worked so well together in The Last Samurai. I wanted the same grit and action as the first one, and I know I can always expect 110% from Tom Cruise. Let's talk about the movie!
Jack Reacher: Never Go Back is directed by Edward Zwick and stars Tom Cruise, Cobie Smulders, and Danika Yarosh. After the arrest of Major Susan Turner, Jack Reacher must come back into action to protect the innocent and fight for his life. He even learns that he might have a brand new daughter he had no clue about. Things get a little bit suspicious, and Reacher and Turner go on the run together to uncover dark secrets.
I think the real question here is does Jack Reacher go back? Well, yes, but we'll have to pretend that's not important just like the movie did. Like I mentioned, I did really like the first Jack Reacher. I know that it spit a lot of people, but I really liked it! I had high hopes for this movie, and I'll just say that it didn't live up to my hopes. I'll talk about a few things I did like about it. First of all, I still saw the grittiness I really liked about the first one. It has some decent action, and while there isn't a scene I'm going to remember when I wake up in the morning, the action is alright. Like I said, I still saw some grittiness in the hand-to-hand combat that we know Tom Cruise can do so well, and I don't think that it is too overdone for the character. Jack Reacher usually takes a pounding, and I kind of like that as compared to him just easily knocking guys out left and right. Sure, he has some easy KOs, but he also takes some shots, and the wear and tear shows. Next, I did like Cobie Smulders. I have always really liked her since I saw her on How I Met Your Mother, and though she isn't in a bunch of movies every year, I get excited to see her. I think she's really talented, knowledgeable, and draws the right charisma and mannerisms to her characters, and she brought that to Jack Reacher: Never Go Back. Finally, I did like Tom Cruise, and I still liked the character of Jack Reacher. It looked like Tom Cruise wanted to be there most of the time, and when Cruise gets to be Cruise, I think he shines. He doesn't shine like he does in so many other of his films where he's front and center pulling off crazy stunts and hanging off buildings, but he still gets the job done.
Like I said, I was actually disappointed by Jack Reacher: Never Go Back. I think that the main reason is the dialogue. It's rough. There are some extremely cringeworthy lines in this movie, and there are plenty of lines that either perfectly give me the chance to predict the next line or hear the following line and wonder how the two lines even intertwine. Multiple times throughout this movie it felt like someone missed a few beats or just didn't care about hitting them. It felt like the characters were just playing a matching game with dialogue. Next, I thought that the story was very flat. There isn't anything I'm going to remember or anything I'm going to go tell my friends about. So many movies like this have completely faceless villains, and I don't mean to give off any notions about the actor who played the main antagonist in this movie in terms of physical appearance or acting ability, but I wouldn't be able to recognize him right now a few hours after the movie and be able to tell you that he was the villain. I blame it on the screenplay more than the actor. The character of the potential daughter in the movie was also very flat. For me, she really only existed to make Jack Reacher's and Susan Turner's lives much more difficult. She didn't add anything except the possibility of expanding (or thinning depending on how you think about it) the Jack Reacher universe. Finally, I felt like everything going on behind the main actor in the shot was completely useless or nonsensical. Take a look at what is going on behind Jack Reacher in the rest of the shot and on the rest of the screen, and I feel like it just doesn't make any sense. The background of the shot should capture the moment just as well as the actor does, and in this movie, it doesn't.
Overall, I was really disappointed by Jack Reacher: Never Go Back. I think that story-wise, it was so much thinner and less compelling than the first film, and the screenplay is an absolute mess. I did like Cobie Smulders and Tom Cruise, and it looked like they were both interested most of the time. I have to keep saying that because it's rare that Cruise isn't locked in from top-to-bottom, but in this one, I couldn't hep but feel like his heart wasn't there the entire time. Maybe he thought the same thing I did about the screenplay.When he was up for Iron Man back in about 2006 he didn't take the role because he wasn't passionate about the script, so I have to believe something similar happened here for him to not be eager to strap himself to a plane or climb the highest building in Dubai. I thought that a lot of the shots in their entirety threw the movie off-course and there are many times that the background of the shot has nothing to do with the tone, setting, or composition. I'm going to give Jack Reacher: Never Go Back a 5/10.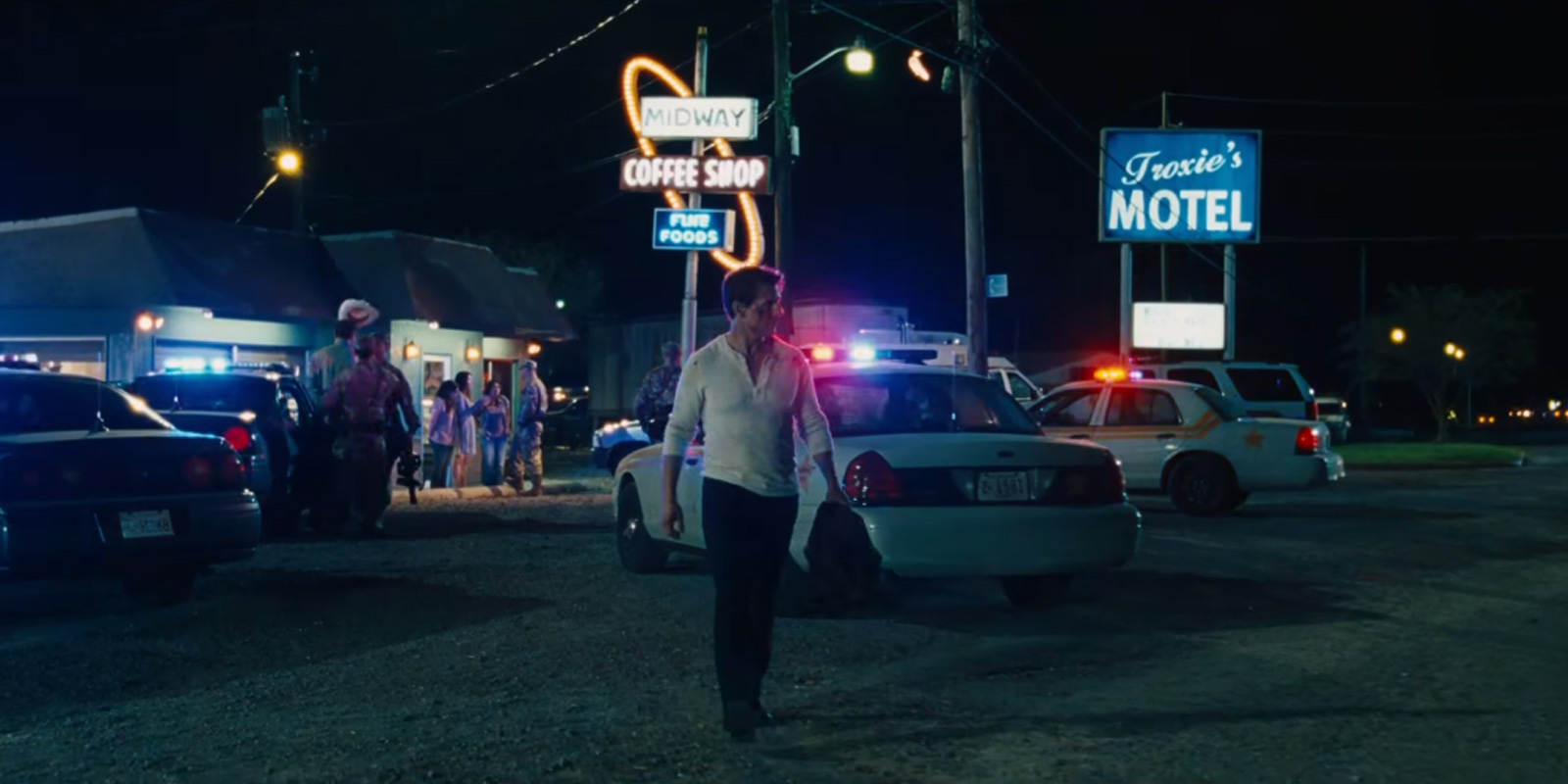 Have you had the chance to check out Jack Reacher: Never Go Back? Comment down in the comment section and let me know what you thought! I should have reviews for plenty of movies coming in the next few weeks including Doctor Strange, Hacksaw Ridge, and Keeping Up with the Joneses, so be sure to stay tuned for those! As always, thank you, and keep listening to 88.7 The Pulse!