It's time for another movie review presented by our good friends over at FatCats Gilbert on the southwest corner of Greenfield and Baseline. FatCats Gilbert has so much to offer from a state-of-the-art movie theater to the best bowling in the valley to the best arcade with high quality prizes! The best part is that FatCats won't break the bank!
I have been looking forward to Arrival since I first heard about it at the beginning of the year. It actually went through a title change since I first heard about it. When I included it at the beginning of the year in my 52 Most Anticipated Movies of 2016, it was called Story of Your Life, but I'll talk about that a little bit later. The director, Denis Villeneuve is the man responsible for movies I've loved like Prisoners, Enemy, and my personal favorite from him, Sicario. We're fresh off Sicario from just last year, and I'm a huge science fiction fan, so I couldn't wait to see Arrival! Let's talk about it!
Arrival is directed by Denis Villeneuve and stars Amy Adams, Jeremy Renner, and Forest Whitaker. When 12 UFOs take their place in the skies of Earth, every city and country where one has settled must acquire as much information as they possibly can. The UFO landing in the United States is hovering over Montana, and the best person to be able to communicate with the aliens is Doctor Louise Banks, a language expert.
This movie has 100% on Rotten Tomatoes. I don't usually read reviews before I see movies so that I don't get influenced, but I do check scores, and I think it's worth noting because not many movies have 100% positive reviews. Maybe I went in with wrong expectations or expectations that were too high, but I didn't really like this movie. As always, though, I'll start with the positives. This movie is beautiful. Villeneuve didn't partner up with Roger Deakins again, but this movie still looks amazing, and the visuals are some of the best of the year. I love when a science fiction movie stays contained and doesn't go over the top like Transformers or Independence Day. Even though I love the original Independence Day and even like the first Transformers, I like when it's toned down and we just see pure quality. This movie was more about humanity as compared to the invasion, an I liked that angle. The entire visual design and scope of this movie is amazing, and that partnered with the Villeneuve's direction and camerawork was probably my favorite thing about this movie. I also thought Amy Adams, Forest Whitaker, and Jeremy Renner were very good. Without giving anything about the plot away, there is a big reveal that brings a lot to these characters, and their performances capture it so well.
As well as this movie is made, it just didn't click for me. Everything story-wise just doesn't hit the notes for me, and I wasn't enjoying the slow burn. I like a slow burn done well, but this movie just didn't capture my attention until the reveal. I think the reveal is great, but it wasn't great enough to make up for everything else prior to it, and I didn't care. I wasn't really tied down to much in this film, and I had so many questions that I felt like it left unanswered. There are times where I feel like it is just trying to get in, show a near-perfect stylistic approach, then leave me empty, and that's how I felt leaving this movie. I still think if you take the right approach into this movie you can enjoy it. It just didn't click for me. This isn't going to affect my opinion on the movie, but since it was geared more toward humanity than science fiction, I prefer the original title, Story of Your Life. I think the title, Arrival, could possibly give off the wrong expectations for what this movie really is.
Overall, I think I'm going to be one of the very few people who did not like this movie. Maybe I didn't take the right approach into it, or maybe I had the wrong expectations, but it really missed the bullseye for me. It left me with so many questions, and while all it might take is one more watch to come around, I don't really want to watch it again, especially since the slow burn didn't catch my attention. I can deal with slow movies, but something has to grip me, and Arrival didn't. If it wasn't so well-made I would probably give it a lower score, but Denis Villeneuve did too well with this movie, and the visual experience is fantastic. To me, movies have to hit both marks by being well-made and stealing my attention and making me care. Arrival is just well-made. I'm going to give Arrival a 5/10.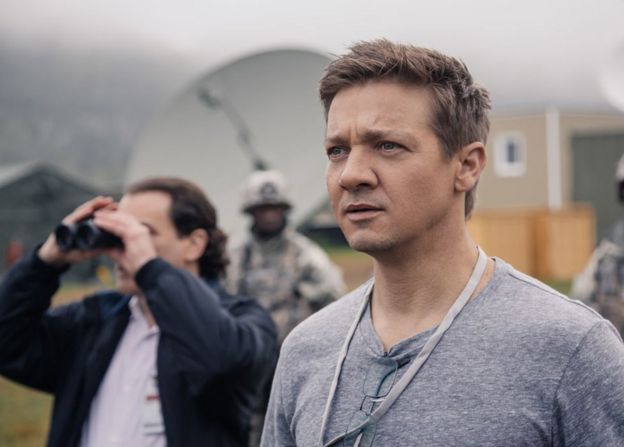 Are you going to check out Arrival? I seem to currently be the only one who isn't over the moon about it, so who am I to say that this movie isn't a masterpiece? Let me know what you thought? Don't let me tell you not to see it! I still think it's an achievement in filmmaking. Next week I should have reviews out for Fantastic Beasts and Where to Find Them, The Edge of Seventeen, Bleed For This, Manchester By the Sea, and Nocturnal Animals, so it will be a busy week! As always, thank you, and keep listening to 88.7 The Pulse!