It's time for another movie review presented by our good friends over at FatCats Gilbert on the southwest corner of Greenfield and Baseline. FatCats Gilbert is the best place to see all of the latest movies! To see all of the showtimes and movies playing at FatCats Gilbert, you can click right HERE!
It's another Oscar nominee! There are plenty of animated films I typically miss around Oscar season, but this year I'm going to try my best to see all of them! I've seen Zootopia, Moana, and Kubo and the Two Strings, so the only two left are The Red Turtle and My Life as a Zucchini. In case you couldn't tell by the title, I finally had the chance to see The Red Turtle, so let's talk about it!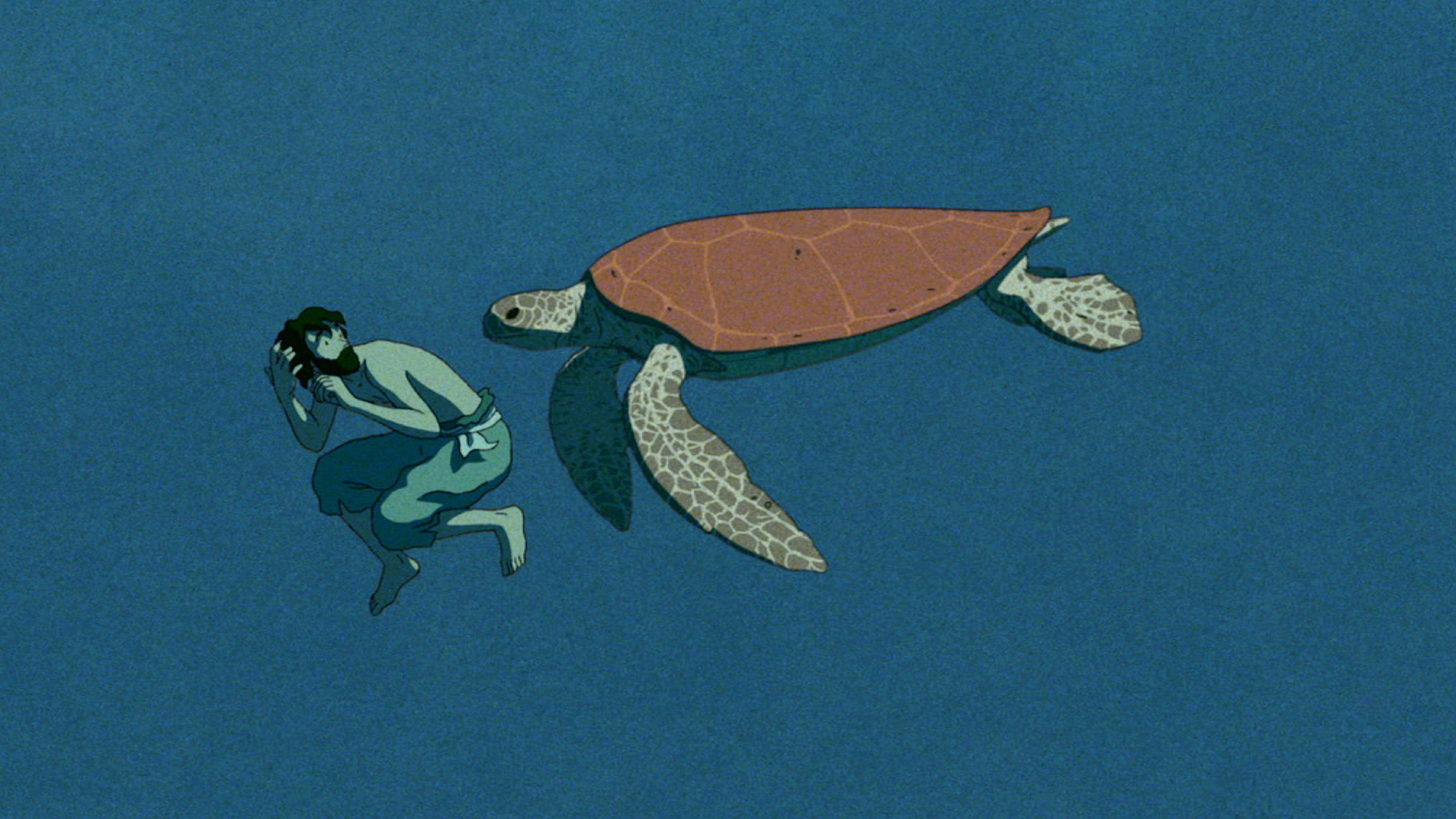 The Red Turtle is directed by Michael Dudok de Wit and is the first movie this year that I can't list the cast for. That's because there is no cast! In fact, I think the only word spoken in this film is, "HEY!" Nevertheless, we are following a man who has been stranded on an empty island. Once he finally figures out how to navigate the island and survive off the land, he attempts to make his way home, but Mother Nature has other plans.
I will never watch a Studio Ghibli film without my jaw on the floor. It's not because I'm a big anime fan. I'm not a big anime fan. In fact, I know very little about anime other than what I've seen from Studio Ghibli, but Studio Ghibli keeps my mind open simply because of how beautifully animated their films are. This movie is definitely outside my wheelhouse, but I have to be able to appreciate the technical aspects behind it. The entire time I sat in my chair thinking about how many different intricate drawings it took to complete this film. There are so many moving pieces, and they all look perfect. From the opening shot, we see that rain and the portrayal of water are both going to be big pieces of the visual aspect of this movie, and they look amazing. Watching the waves crashing down locked me into the film visually, and I have to say that I spent the rest of the movie simply appreciating the artistic and technical value of The Red Turtle. I also think that if you are a big fan of these types of films, you should definitely check it out in theaters. The visuals are stunning, but when they're coupled with the sound design, I saw the reason this movie is Oscar-nominated. I felt the full effects of the sound, and I felt like I was joining this man on this deserted island.
I said this earlier, and I have to come back to it. This movie is not for me. I think that if it's outside your wheelhouse, it's probably not going to be the one that hooks you on anime style and story. I never fully bought into the film from a story standpoint, and it's mostly because I never had that moment that planted my feet in this story world. It takes a few mystical and magical turns, but I never felt it commit to those elements. I never felt the film lend itself completely to the fact that something supernatural was happening, so I couldn't get into the imagery and symbolism that it was trying to display. It's a relatively simple plot, so it does a good job of staying on track and sending a message about both humanity and nature, but it never gave me that hard sell on itself that I need in this genre.
Overall, The Red Turtle is worth checking out if this technical style and storytelling style is something that has proved to work for you in the past. If you are a fan of Studio Ghibli and you've seen their films, own their films, and are all-around crazy about animation, give this one a look! The technical aspects give the movie life, and I truly believe that the visuals and sound design are the two main reasons that this is an Academy Award nominated film. I may not have bought into the narrative, but I was mostly content that I could appreciate everything that this movie did artistically and technically. Just to think that animators sat down and drew every single frame by hand blows me away. It sounds like quite the task without any details in the drawings, but The Red Turtle completely goes above and beyond and gives us another perfectly animated film from Studio Ghibli. I'm going to give The Red Turtle a 7/10.
Will you be checking out The Red Turtle? Comment down in the comment section and let me know! It will be opening exclusively at Harkins Camelview, so if you are planning on seeing the film, you can do so there! As always, thank you, and keep listening to 88.7 The Pulse!