It's time for another movie review presented by our good friends over at FatCats Gilbert on the southwest corner of Greenfield and Baseline! FatCats Gilbert is the best place to see all of the latest movies at the box office in comfortable Recline-N-Dine seats! To see all showtimes and to buy tickets, you can click right HERE!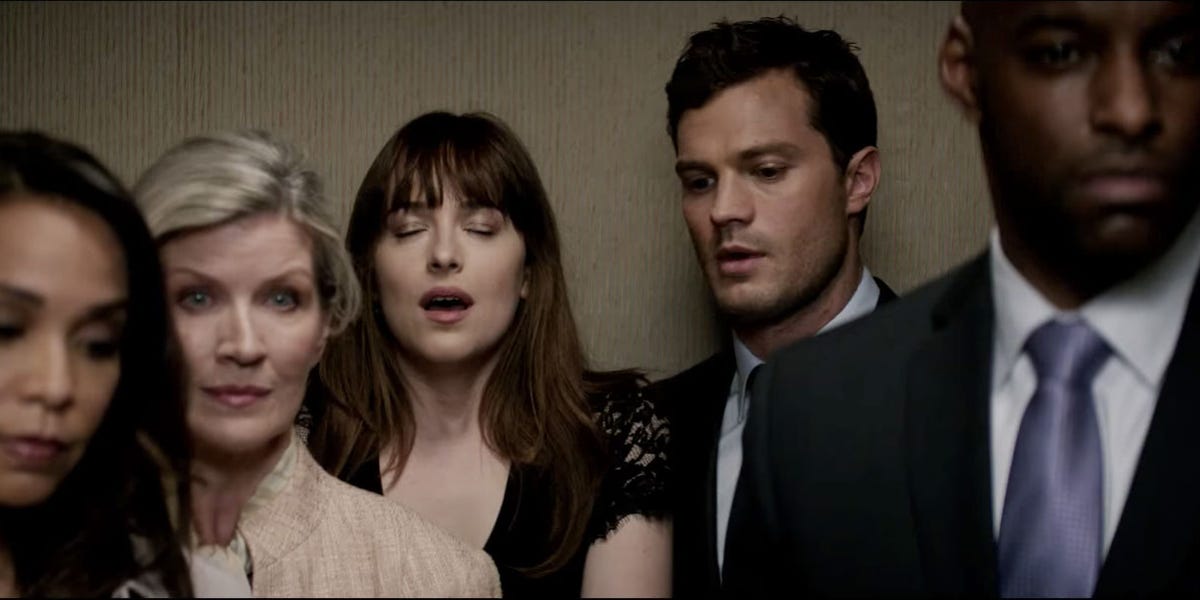 Here's one I was psyched for! This movie topped my list of most anticipated movies of 2017, it had an incredible predecessor, and it's positioned perfectly for an Oscar campaign! The books were great, and I'm completely invested in everything the plot and characters have to offer! So…………. None of that's true. I was not looking forward to this movie. I hadn't even seen the first film until two nights ago. I watched it so that I wouldn't be confused when a second girl showed up. You have to be careful with a film like this because continuity is vital. Yes, the first one is as boring as the reviews say it is, but I thought that Fifty Shades Darker had a solid trailer. It actually looked like they were going to throw a psychological thriller spin into it, so I wasn't dreading it as much as I should have been. I had the chance to see the film, so let's talk about Fifty Shades Darker!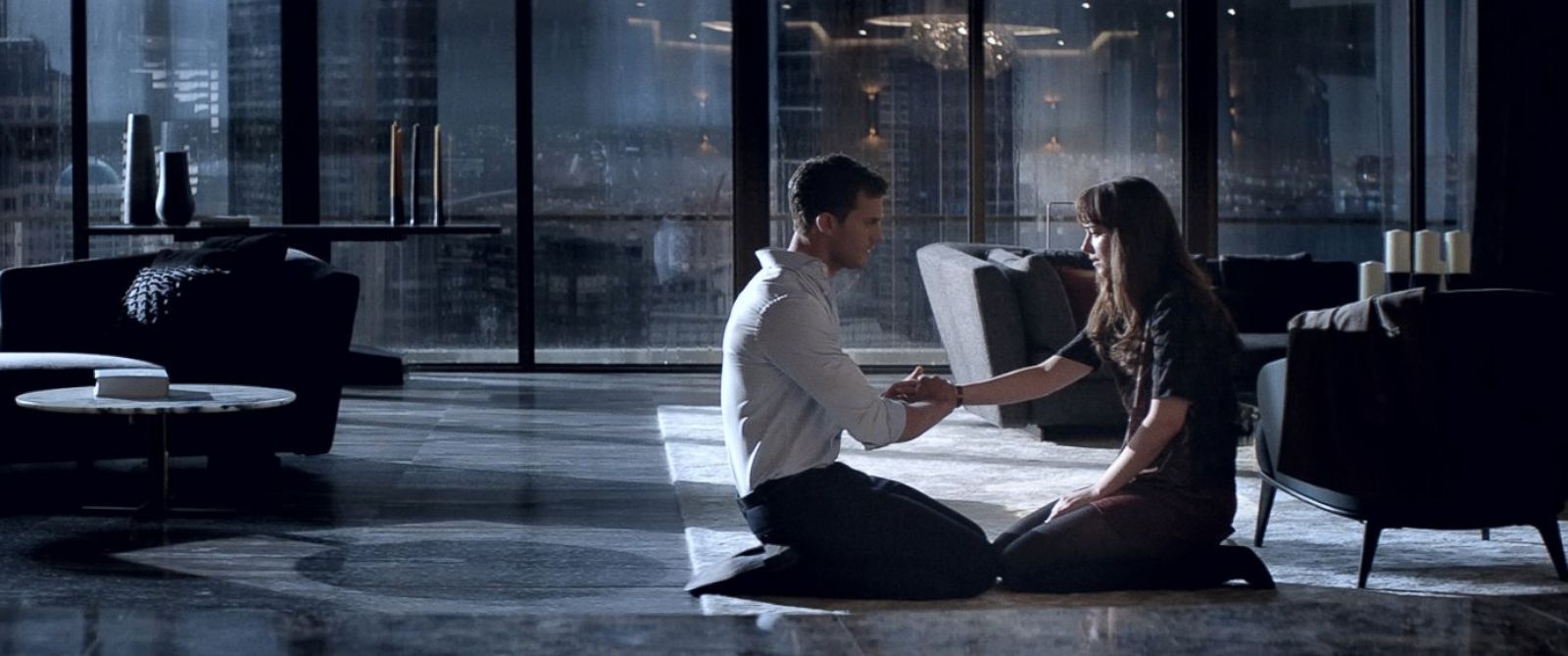 Fifty Shades Darker is directed by James Foley and stars Dakota Johnson, Jamie Dornan, Kim Basinger, Bella Heathcote, Rita Ora, and Luke Grimes. Christian Grey, played by Dornan, is dead-set on getting Anastasia Steele, played by Johnson, back as his lover. While they both decide where their priorities lie, Christian's past comes back to interfere with his closest relationship yet.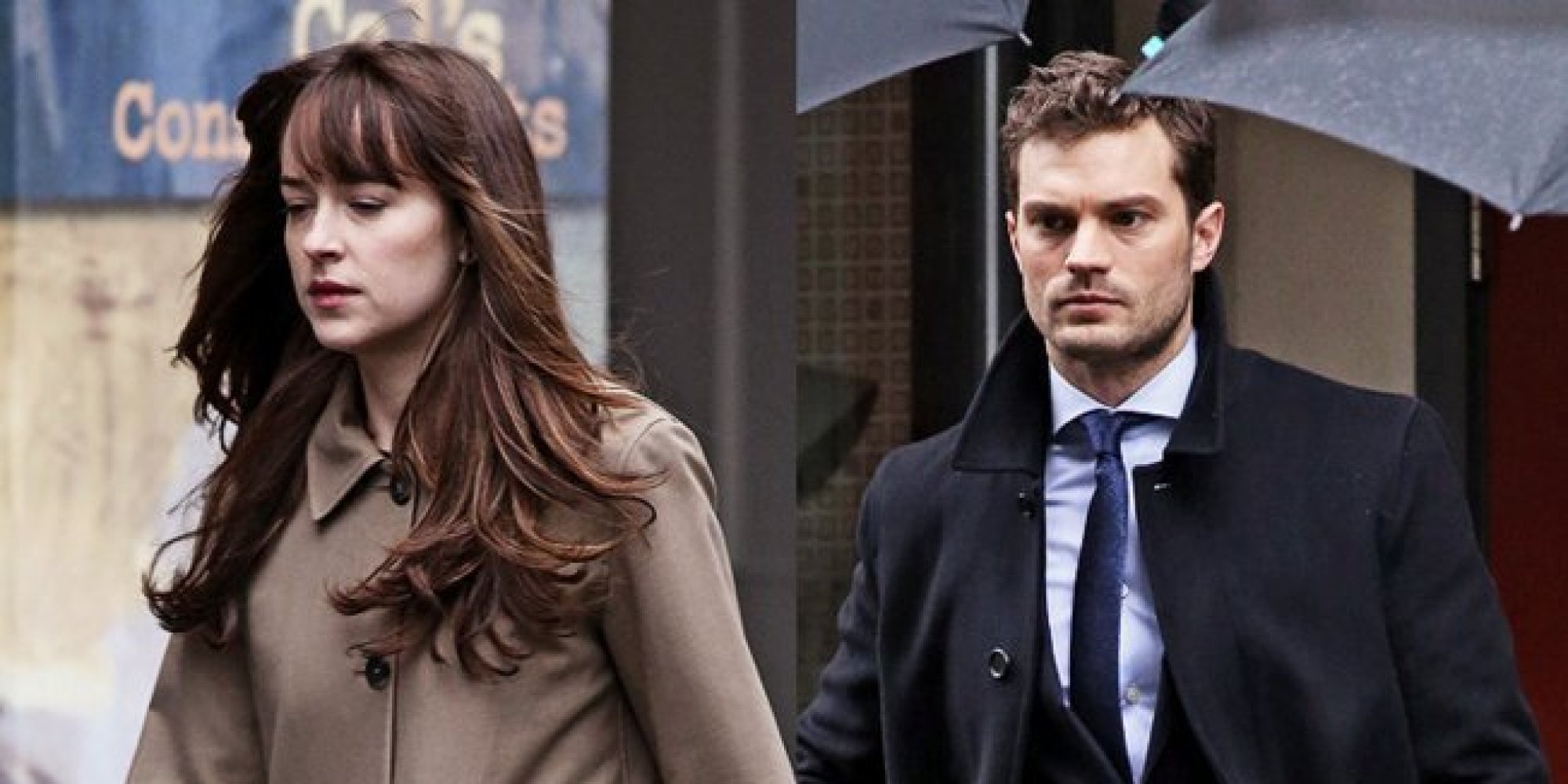 Am I surprising anyone by saying that this movie is terrible? Keep in mind, I'm not the target audience. I didn't like the first film, and I didn't read the books. I heard plenty of people walking out of the screening upset that the movie was over and saying that this film was mind-blowing. I won't judge you for being a fan of this franchise, but if you stand with what I think is the majority, this movie is exactly what we were expecting. It's as dull and boring as a movie with this subject matter can get. This should be a thriller that takes you out of the real world and builds up a heartbeat, but there's no fire to this film. It's cold, dark, and unbelievably boring. The leads don't have any chemistry, so when they spew unintelligent and meaningless dialogue at each other, it's not interesting or fiery. It's just bland and laughable. This movie is also extremely melodramatic. When I watched Fifty Shades of Grey by myself the night before I saw Fifty Shades Darker, I never realized that it had jokes. If I saw Fifty Shades Darker by myself, I probably wouldn't have realized that it had jokes either, but there were multiple times where the audience laughed. I laughed here and there because of an unintelligent line delivered far more dramatic than it should have been, but to me, that was the only reason to laugh. Next, the characters are atrocious. They're all one-dimensional, effortless, sloppily designed characters who I didn't care about at all. In fact, I hated all of them. In a world with Furiosa, Rey, Jyn Erso, Moana, Harley Quinn, and Wonder Woman, here we are watching Fifty Shades Darker where every single woman is a weak, submissive, codependent object of physical attraction. They can't do anything without their man, and they crumble at the mere thought of losing him. They don't make decisions, they don't rise in business, and they don't function financially. That's a terrible message to send to anybody who sees this movie. Then you move to the other end of the spectrum, and things don't get better. Every single male character is a lust-crazed jerk. This movie proves that the handsome billionaire always wins whether he's the good guy or not. I'm not saying that all handsome billionaires are bad guys, and I'm not saying that the good guy always wins, but Fifty Shades Darker shows that you can take advantage of women and treat them poorly, but it's totally fine if you're hot and rich. It's sort of like the stalker paradox. If your stalker is hot, that's exciting. If your stalker isn't hot, that person is a creepy nobody who should be behind bars.
Next I have a few more specific complaints. There are some extremely mild spoilers ahead, but let's be honest. If you read my review to decide whether you're going to see the movie or not, I've probably already saved you ten bucks. If you're just reading my review and you're still going to see the movie, Fifty Shades Darker probably appeals to you for a much different reason than the story, so here we go. My first issue regarding the story is that there is an entire sequence where Christian Grey crashes his helicopter and is lost in the woods. It felt like it was tacked on after shooting was over to add a few more interesting thrills, and it's so far out-of-place and wraps up way too quickly to be as relevant as it wanted to be. With that same plot element, Christian crashes his plane on a business trip with a woman after he demands that Ana stay home instead of going on a business trip with her boss, a man. Again, it's completely fine for the man to make hypocritical decisions, and nobody will question him. Next, after seeing the trailer, I was hoping for some elements of a psychological thriller. I would say the storyline I was hoping for occurred off-and-on over about five minutes of the run time, and there was about an hour-long gap between the introduction to this storyline and the return to it. It felt very out-of-place, and it made a relatively interesting idea into a quick, boring subplot. There is also painfully obvious sequel setup at the end of the film. I know that there is a third book, but why set that up? The long time fans aren't here for depth. They don't care about the plot of the next film, so what is the point of going out of your way to set it up? And it's a good thing I stayed planted in my seat taking notes on my phone before leaving the theater because if I didn't, I might have missed the post-credits scene! Yup! You read that right! There is a post-credits scene that teases the next movie! I usually try to stay for the credits out of respect, but this time I was going to leave once I was done jotting some notes down in my phone. Again, why is this necessary? The target audience doesn't care about the plot. I know because I talked to my mom about the first film. She enjoyed it, but she laughed when I told her that there was no substance to it. She's a fan, and she fully admits that there is no depth to this franchise, so why tease the next story? Finally, there is no consistency or continuation. Multiple times in this movie, Ana will tell Christian that she wants to walk before running. Christian then asks her what she wants to do, and she replies that she would like to run. Excuse me? If I remember correctly, roughly twenty seconds ago you were certain that you wanted to walk before you ran, but now you want to run. My last complaint might be my biggest in the entire film. In Christian's childhood room, he has a poster for The Chronicles of Riddick hanging on his wall. The Chronicles of Riddick. Did James Foley just ask Universal for any old poster they had lying around? Come on. The same year that The Chronicles of Riddick came out, Universal Pictures released Dawn of the Dead, The Bourne Supremacy, Shaun of the Dead, Friday Night Lights, Ray, and Meet the Fockers. These are all far superior movies to The Chronicles of Riddick. Oddly enough, I'd like to sit down with Christian Grey and talk movies with him just so that I could pick the brain of someone with a poster for The Chronicles of Riddick. Christian's age is never mentioned, but Ana's is, and she says that she is 27 years old. I'll use that as a benchmark for Christian as well. If he's 27, he would have been 10 years old when Gladiator came out, another Universal Pictures property. I think that seems logical. Maybe I'm overthinking this, but really? The Chronicles of Riddick? Someone needs to have a talk with the Production Designer.
Overall, Fifty Shades Darker is exactly what I expected. It's dull, long, boring, cold, melodramatic, and disorganized. Every character is awful, and it runs with the plot far more than it actually should. At this point, if you're still hanging around with these movies, you probably aren't seeing them for the plot, so I don't know why it teases us as if we're interested. There is even a post-credits scene, so you had better not leave if you want every last detail you can get about Fifty Shades Freed! This movie was two hours long, but it felt like ten. In case you're wondering what this movie did right, the soundtrack is decent, and it looks nice sometimes, so it essentially does exactly what the first film did. The soundtrack is still far better by itself. In the movie it felt like they threw pop songs behind horrible dialogue to create a mood that the story couldn't. I'm going to give Fifty Shades Darker a 0.5/10.
Honestly, I didn't even want to give it the half point, but it doesn't make much difference in the end. What will you be seeing this weekend? We should see a pretty big weekend at the box office, so comment down in the comment section to let me know what you're excited for! As always, thank you, and keep listening to 88.7 The Pulse!