It's time for another movie review presented by our good friends over at FatCats Gilbert on the southwest corner of Greenfield and Baseline! FatCat Gilbert is the best place in the entire valley to check out a movie, and with Recline-N-Dine seats, you don't even have to leave your seat to enjoy delicious pizza, chicken fingers, wings, or other amazing options!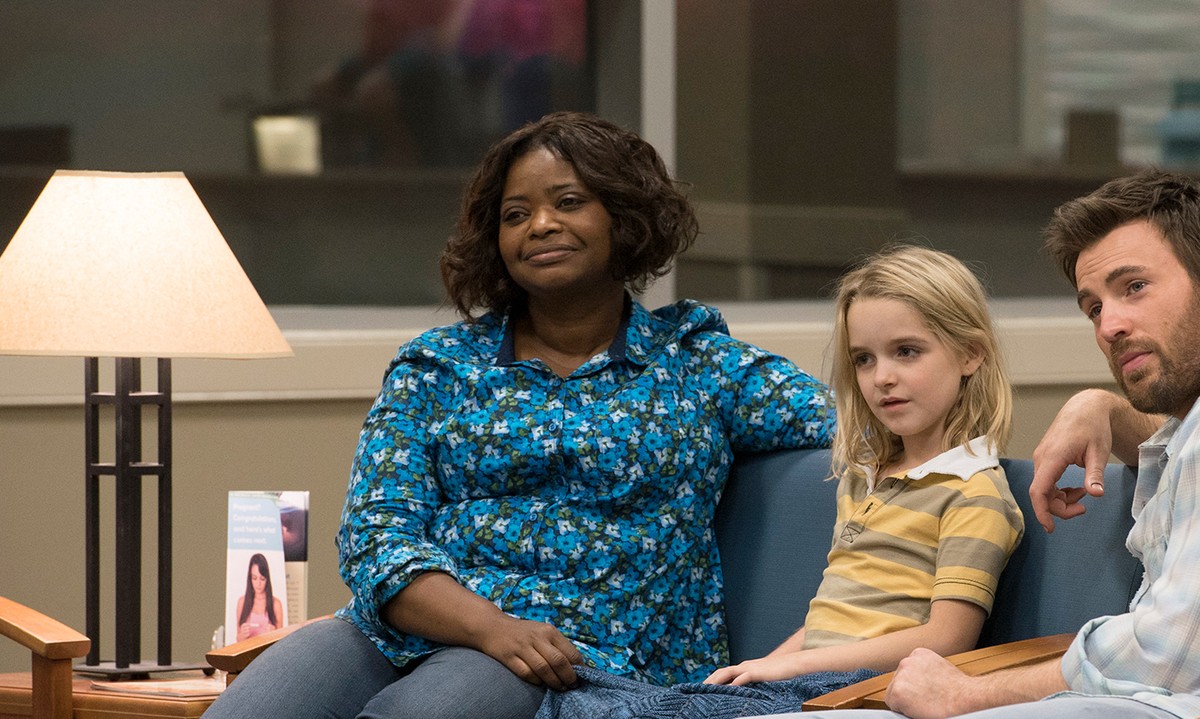 I'm actually really excited to talk about Gifted today. Yes, it's kind of weird to sit in a theater knowing that you're about to see a movie where Captain America isn't playing Captain America. Though I love Snowpiercer, I wasn't lucky enough to see it in theaters, so seeing it on the small screen made it a bit easier to take in. I didn't know if I'd be able to put that aside and see his character in the film. I do still love him as an actor, so I wanted to see what he could do on a smaller-scale film. I also loved what Marc Webb did with 500 Days of Summer. Maybe The Amazing Spider-Man movies weren't great, or even near great, but I think that there are many, many problems with them that don't include direction. Let's talk about Gifted!
Gifted is directed by Marc Webb and stars Chris Evans, McKenna Grace, Lindsay Duncan, Jenny Slate, and Octavia Spencer. Frank, played by Chris Evans, is just a guy. He's just a guy, and that's how he likes to keep it. The young girl he is raising, however, is far from just a girl. She is a child prodigy who has the potential to become the next great mind in mathematics while winning Nobel Prizes and having her name etched into history books. All she needs to go down as one of the brightest brains is the proper path, but Frank doesn't believe she should go down that road. He believes that she should live her childhood as a normal girl and a normal student with friends and zero responsibilities. This brings him into a custody battle he never asked for, and Frank must hold his values to be able to keep this little girl who means everything to him.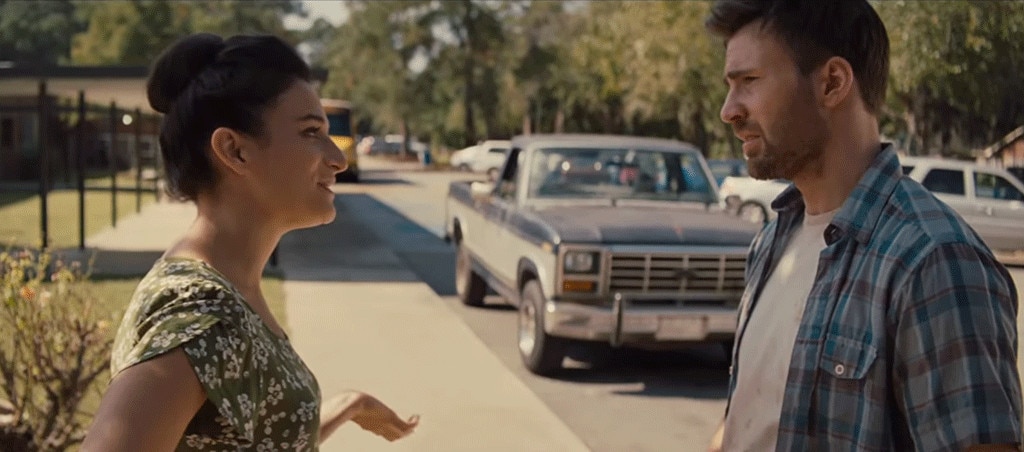 Like I mentioned in my review for The Circle, two directors entered this weekend, one director left. The undisputed winner who is walking out of Thunderdome is absolutely Marc Webb. We'll start with one of the main reasons I wanted to check this movie out, and that's Chris Evans. What is Steve Rogers doing in the middle of Florida raising a little genius and spending nights at the bar? Luckily, I didn't have to answer that question because Captain America isn't in this movie. It's almost as though Chris Evans isn't even in this movie, and I loved that. His performance is so great, and I stopped seeing Evans or Captain America. I just saw this character who's viewpoints and reasons for being are so emotionally compelling. That brings me to my favorite thing about this film, and that is the story. Well, not just the story, but the storytelling. I think this is gutsy storytelling at its finest. Never did the film take a step back and hope that it was doing enough to keep the audience invested. Never did it rise above levels that would not fit structurally or in terms of tone in a film like this. It stuck to its guns and relied on its story, and the way it kept its faith through pacing and consistency blew me away. I'm glad it stayed consistent because it absolutely had a reason to. This story, though a tad predictable, tells the tale of these characters in such a fascinating way, and it tells the story through perspectives that matter. It's self-aware, and it realizes that it's exploring that option of humanity. You could argue that this is a story about maintaining one's humanity and giving life to this little girl. This is the perfect example of "just because it's breathing doesn't mean it's living." I loved how Frank viewed this little girl because I found his values and his arc emotionally compelling, and I agreed with him. We see the stories about those who grew up to do great things, but what if the people who grew up to do great things just wanted to enjoy life and blend in with the rest of the crowd? Really, blending in and being normal is something that almost everybody desires at one point or another, and I was completely drawn in by the exploration of that side of the argument. This is such a simple story, but the way my heart and emotions were tied to it made the entire film work, and I think this story needs to be told by gutsy storytellers like Marc Webb. I do think that at times we go through certain scenes in the film where I really wish we could just get back to the relationship between Frank and the little girl named Mary. That relationship was the reason this film worked, so when we moved away from it, I couldn't wait to get back to it so that I could explore these characters and hear all of their opinions in a certain setting. My only other flaw with the movie is that I did find it a bit predictable. It hooks you with an excellent story that makes you care, but I did find a few of the larger notes expected.
Overall, Gifted is definitely a movie worth checking out, and I think that it will go down as one of the hidden gems of 2017. It keeps its faith in its story, as it should, and it never reaches out for anything bigger or better to oversaturate the screen or the story. At its core, this movie explores life and its simplest pleasures as well as how those can be taken away through gifts or enhanced by gifts. Frank had a special little girl on his hands who wanted to stimulate a learning process, but she also wanted to play with kitties, cheer, hang out with friends, sing karaoke, and do other things that your everyday average little girl does on a day-to-day basis. The performances are excellent, and I completely bought into Chris Evans as well as McKenna Grace as Mary. Their relationship lets the story flourish, and they are constantly given real, emotional hooks that keep an audience invested. I'm going to give Gifted an 8/10.
Will you be checking out Gifted? Comment down in the comment section and let me know! As always, thank you, and keep listening to 88.7 The Pulse!