It's time for another movie review presented by our good friends over at FatCats Gilbert on the southwest corner of Greenfield and Baseline! FatCats Gilbert is the best place to take the family without stretching the ol' checkbook. With an arcade, a movie theater, and bowling all under one roof, you won't have any problems fitting in a fun, air-conditioned, affordable day with the entire family over the summer.
With the second review this week, let's talk about another one that I wasn't very excited for. To be honest, I read most of the books, but that was a long time ago, so I'm pretty sure I've grown out of most of the source material as well as the movies. Nevertheless, I wanted to get a review out to hopefully give a little bit of insight as to how both kids and parents will respond to the movie as well as if it's worth checking out or worth skipping to save your money for Captain Underpants. Let's talk about Diary of a Wimpy Kid: The Long Haul!
Diary of a Wimpy Kid: The Long Haul is directed by David Bowers and stars Jason Drucker, Alicia Silverstone, Tom Everett Scott, and Charlie Wright. Greg Heffley becomes an Internet sensation for all the wrong reasons. When he learns that his family road-trip is taking him just a short way away from the biggest gaming convention, he decides to take matters into his own hands by recording a video of himself with a well-known online gamer. Things get a bit tougher with his mom outlawing technology on the trip and the family participating in their usual antics.
If you don't have anything nice to say, you're not supposed to say anything at all, right? Instead of the typical positives and negatives, I'll just tell you how I think that parents and kids will react to this movie and why. For parents, you may get a slight kick out of some of the jokes and bits, but that's all this movie is. It's just jokes and bits that never seem to stay on track. Suffice it to say that this movie is structured like diary. It's day by day. One day might be good, the next day might be bad, and the next day you become the laughing-stock of the Internet. By that third day, you forget everything that happened the first day, and you might be so caught up in the insanity of being an Internet meme that you forget any plans that you made prior to the incident. That's this movie. It completely forgets about any goals it sets in the beginning in favor of some bits. Parents looking for any type of cohesion or deeper meaning are going to get sloppy slapstick pieces with characters who have little to no redeeming values. On that note, it's probably not the best thing for kids to see, and possibly want to emulate, characters who are spoiled and entitled and never see repercussions for their actions. If I disobeyed my mom and talked to her the way the kids in this movie do, I probably wouldn't be able to sit here and write this review. The adults in this movie also make complete fools of themselves. Imagine if a fully grown man ran around in real life exacting petty and violent revenge on a twelve year-old. Society would be an absolute mess. I'm also somewhat confident that I could have written this screenplay when I was in third grade. There are no underlying messages or lessons to be learned. It's full of elementary school gags that have no sense of direction. Finally, if you go into this movie as a fan of the books, you're probably going to be disappointed by the way it uses its source material for about three minutes at the beginning and one minute in the end. Other than those four minutes, the classic illustration of the books is never used to tell the story, so there's really no point of utilizing it at all. If I had to find some redeeming qualities, the camerawork isn't completely incompetent. In fact, it's really not bad at all. Maybe if this director was given something other than choppy bits of story he could actually make a decent film.
Overall, to sum things up very quickly, Diary of a Wimpy Kid: The Long Haul has a terrible screenplay, entitled and selfish characters, and no sense of cohesion. Adults will see that even after digging twenty layers below the surface, there is still no substance or education to be found. Kids might be entertained by some of the slapstick bits, but they're still being shown characters who should never be mimicked or followed. There's a cute pig in the movie, the camerawork is decent, and the new Rodrick wears a t-shirt that I actually own myself, but other than those three things, I have nothing good to say about this movie, and I have a hard time suggesting that anyone see it. I'm going to give Diary of a Wimpy Kid: The Long Haul a 1/10.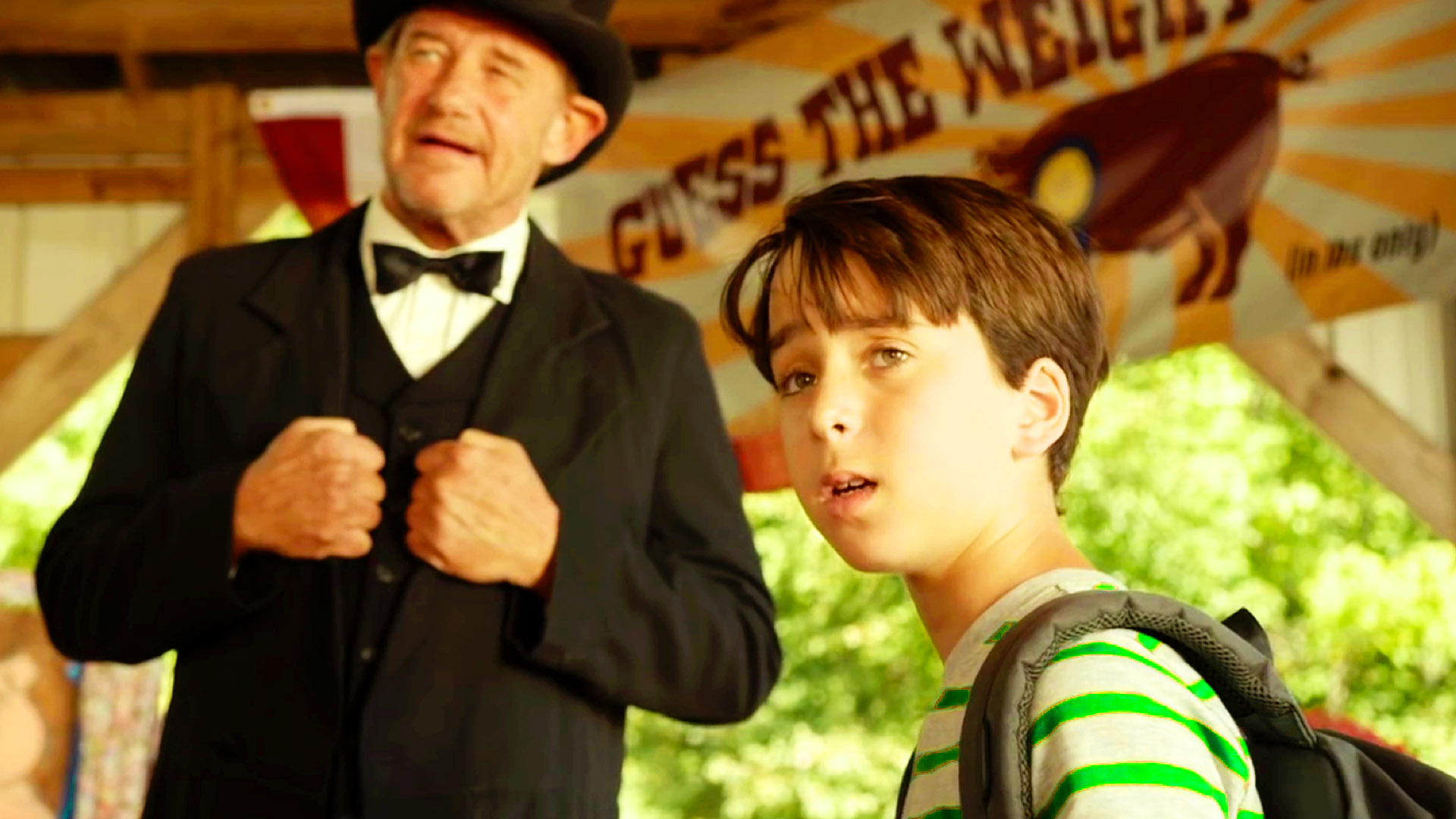 Will you be checking out Diary of a Wimpy Kid: The Long Haul? Comment down in the comment section and let me know! As always, thank you, and keep listening to 88.7 The Pulse!