It's time for another movie review presented by our good friends over at FatCats Gilbert on the southwest corner of Greenfield and Baseline! FatCats Gilbert is the best place to see all of the latest box office smashes! To see all showtimes and to reserve tickets for the most comfortable movie theater seats in the valley, you can click right HERE!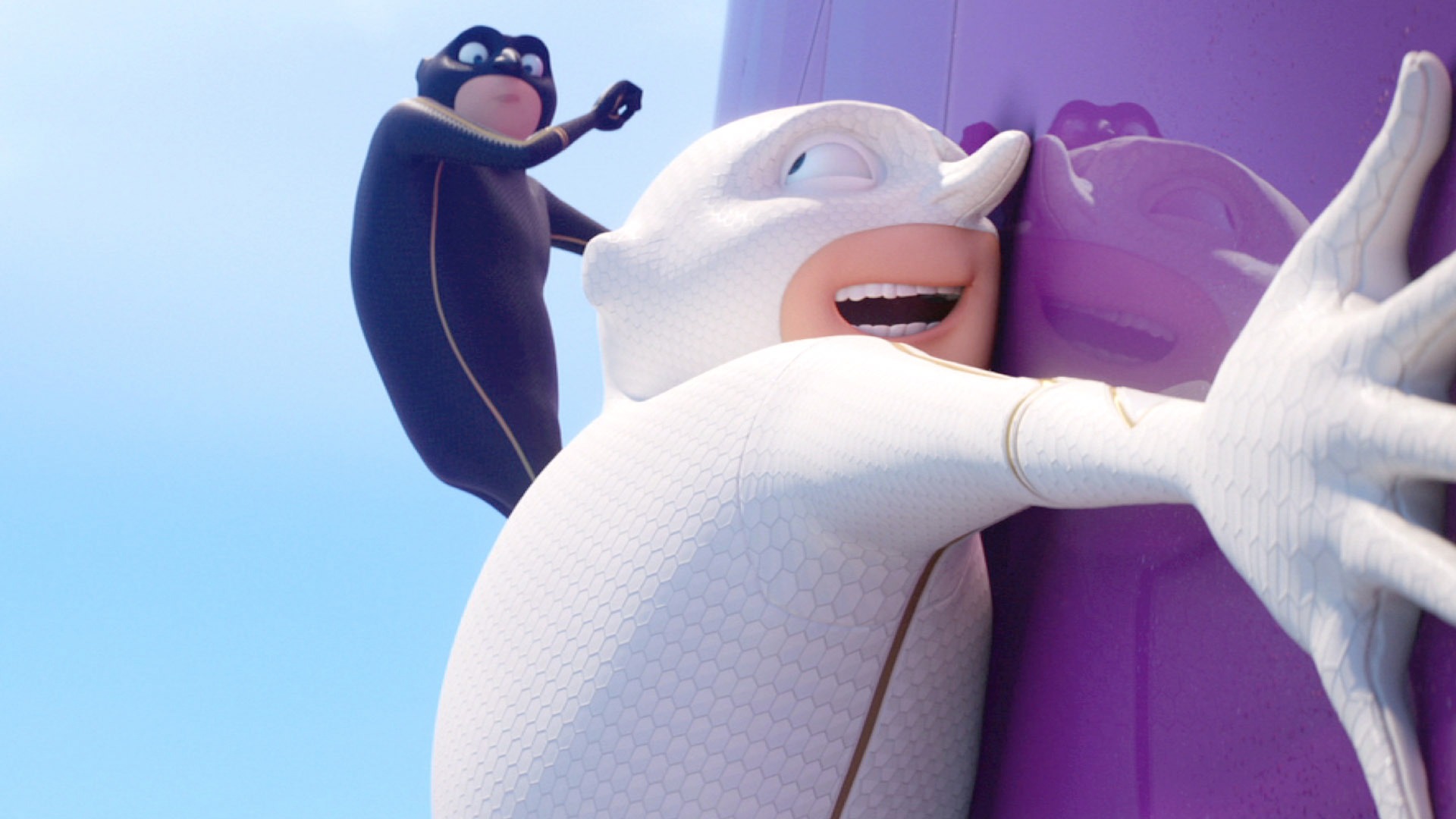 Gru and the Minions are back for the third installment in the Despicable Me franchise. I really loved the first two films. I think they're great for the entire family, including the adults, and they're beautifully animated. It's no secret that Minions wasn't received very well. Turns out that characters who don't speak a specific language and rely on whacking each other in the head for comedy can't exactly carry their own movie. Anyways, I was excited to get back to a series that I've really enjoyed so far, so let's talk about Despicable Me 3!
Despicable Me 3 stars Steve Carell, Kristen Wiig, Trey Parker, Miranda Cosgrove, Dana Gaier, and Nev Scharrel. When Gru is fired from his job as a secret agent, he gets the chance to meet his long-lost brother, Dru. Though Gru has given up his life of crime in favor of his three girls and wife, he and his brother attempt to pull off one of the biggest heists of all time robbing the evil 80s television star Balthazar Bratt.
In some of the most positive news of the week, this is definitely better than Minions. It falls head and shoulders above Minions, but that doesn't mean it falls near the first two Despicable Me films. Nevertheless, there are some positives to discuss, so let's go over those first. This movie is extremely fast-paced and has so much happening in such a short runtime that I never had a chance to jump ship. It's cheery and speedy enough to keep me checked in, so after two movies of character development for these characters, I was entertained. Right when a scene was about to get old, it cut to the next thing and brought something new to the table. It's also funnier than it could have been. It's not giving us a gutsy story with depth, so most of the comedy relies on gags and one-liners which did make me laugh at certain points. I liked the main antagonist of the film, Balthazar Bratt, voiced by Trey Parker. Despite making some of the most obvious 80s references a film could make, I did enjoy the call backs and references that fit his overall theme and back story. Parker does a great job with the vocal work, as expected, and he kept me entertained.
That's about all I have to say about this movie. It's entertaining, and it will definitely grab onto the attention of the kids walking into the theater, but it doesn't offer much more. It never transcends the realm of movies made for children by giving us anything to truly care about. The first two definitely built character and delivered effective stories and arcs, but Despicable Me 3 sort of feels like an episode of a television show. If Despicable Me was given the Jimmy Neutron treatment where a television show was created following a theatrical movie, this would be one of the episodes of the show, and it's structured exactly as a television episode would be. We have our main character getting the most screen time with his side of the story while the other characters have an entirely different narrative to focus on. We have Gru's story, Lucy's story, the story of the Minions, and Bratt's story, and none of them necessarily felt as though they needed to combine for the purpose of plot development. At the end they should all be sitting on the same couch watching the television barring any real consequences. This is essentially a one-off in the Despicable Me franchise.
Overall, this is a perfectly enjoyable, short, depth-less addition to a franchise that probably didn't need an addition. It's surely better than Minions, but it's also the worst of the trilogy. It's fast-paced enough to bounce fresh ideas around, but it never rises above an expendable story the doesn't add anything to our characters. I liked Balthazar Bratt, and his 80s references played perfectly into the hands of someone who adores that type of comedy, but this was definitely made for kids while it will probably allow adults to flick their brains off, laugh, and keep children busy for about an hour and a half. I'm going to give Despicable Me 3 a 5.5/10.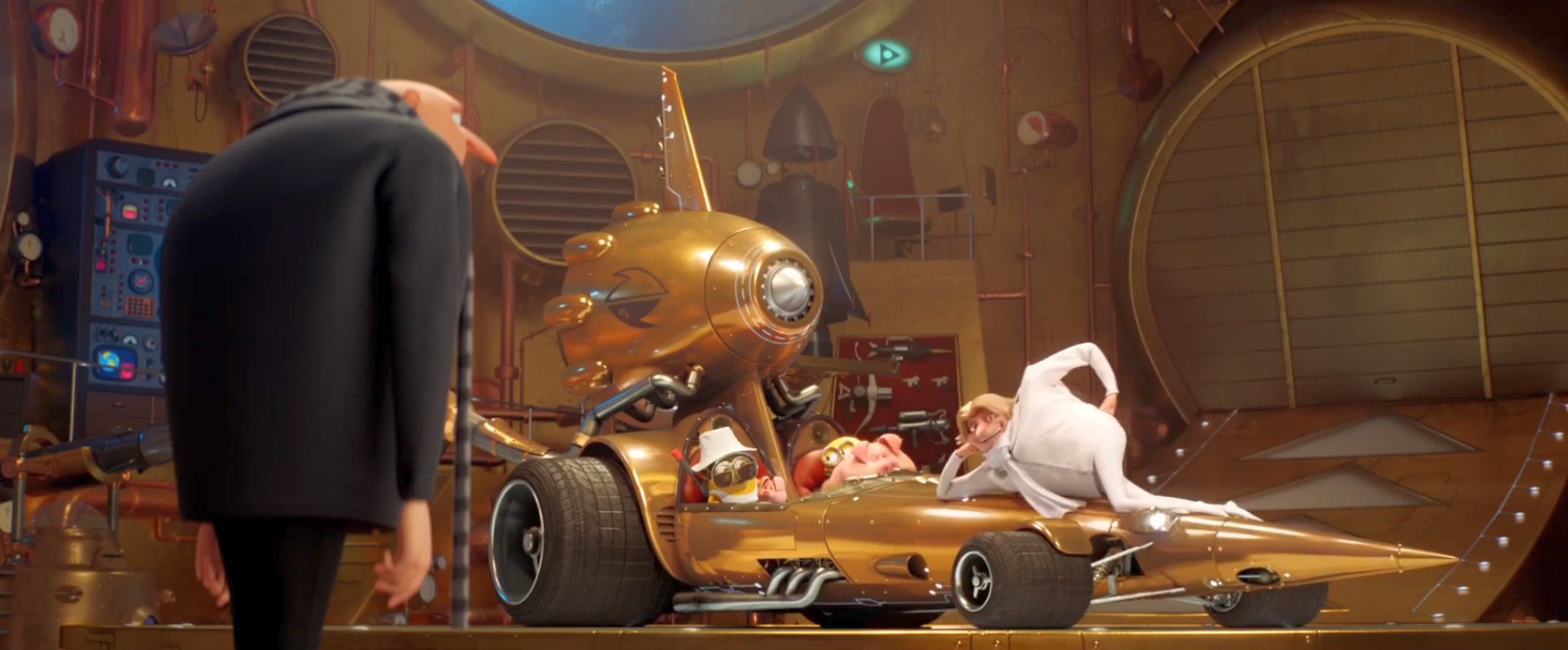 Will you be checking out Despicable Me 3? Comment down in the comment section and let me know! As always, thank you, and keep listening to 88.7 The Pulse!