It's time for another movie review presented by our good friends over at FatCats Gilbert on the southwest corner of Greenfield and Baseline! FatCats Gilbert was mentioned as one of the best places to bowl in the Phoenix area! If you're looking for the best deal around, it's only $8 to bowl from 9 p.m. to midnight from Sunday to Thursday all year-round! To see all details about Thunder Alley, you can click right HERE!
Really, this movie had no business being discussed in a conversation where we talk about movies to look forward to. First off, it's a prequel. That's already a bad sign. The way it fits into the Conjuring Cinematic Universe continuity gets even more complicated given that it's a prequel to a prequel. I just shuddered a little bit thinking about that. Throw in the fact that the first Annabelle movie wasn't received well by critics or audiences and it sounds like we have a movie that is destined to fail. Luckily, on-board was someone who could pull the Annabelle name right off Bathsheba's hanging tree in David F. Sandberg. Sandberg directed Lights Out last year which ended up giving me an absolute blast in the theater despite not being a huge horror fan. He also has James Wan's stamp of approval, so he's the sole reason I was excited to see this movie. Let's talk about Annabelle: Creation!
Annabelle: Creation is directed by David F. Sandberg and stars Talitha Bateman, Lulu Wilson, Stephanie Sigman, and Anthony LaPaglia. A group of young orphan girls moves into the house of a doll-maker and his wife roughly 12 years after the man and his wife lost their daughter. When one of the girls enters their late daughter's room without permission, she finds that something very sinister haunts the house and terrorizes those who call it home.
Just as expected, my favorite part of this movie was David F. Sandberg's direction and creativity. I didn't find the first Annabelle film scary whatsoever. It had plenty of cheap, ineffective jump-scares with zero creativity or surprise. Annabelle: Creation definitely makes up for it, and I found it pretty terrifying. The way Sandberg sets up different scares with mythology, cinematography, sound design, and atmosphere makes him one of the best horror directors working today. I typically hate jump-scares. Often times I find them manipulative of the audience as compared to generators of real fear. They're also relatively easy to pick up on. I don't want to discredit any directors who use these because even the great James Wan is guilty of this, but often times a jump-scare will be set up by drowning the sound out, then after about a three count you can expect a loud noise and a cut that ends up being more jarring than scary. I never saw what I expected in this film. I had a difficult time timing the scares, and Sandberg would mix things up. The sound would drown out, and I would expect a jump-scare, but he then reals the tension in once again as compared to releasing it. Through delaying the scares, he puts together fantastic, eerie sound design and horrifying visuals that come together to make a truly great horror movie.
Another aspect of Sandberg's filmmaking that I absolutely loved was the way he included terror in his settings. It's never directly referenced or discussed, but take a look around the house and observe the shapes. This isn't something bound into the story or holding anything together, but there are upside-down crosses everywhere, and they are often depicted in the background when the evil is present. Psychologically, it's scary to think that this group of religious girls led by a religious woman are now living in this entirely unholy home. As people who have seen horror movies, we know that crucifixes are typically an effective shield against evil, but in this environment, the evil is so overwhelmingly present that good spirits are unlikely to be able to counter the bad ones.
I also cared much more than I expected to. I didn't expect to care a single bit about any of the characters in the film, but I walked out with an understanding and a compassion for the relationship between a few of the girls. The main girl, who we learn has been diagnosed with polio, has a best friend in the house, and they dream of being adopted together so that they can be sisters for life. They face difficulty together, and they stand with each other when they feel lonely or scared. I also latched onto the relationship between the main character and the nun who takes care of the girls. I found the mother-daughter aspect of the protective relationship compelling enough to have me emotionally attached. Finally, there are some nice Easter eggs in this movie for fans of the Conjuring Cinematic Universe. Yes, that's a thing now. On top of Marvel-esque post-credit and mid-credit scenes to stay in your seat for, multiple times in the movie there are small pieces of other films that are both scary and exciting at the same time.
This isn't a perfect movie, but it's never trying to be. It's not trying to be anything more than it actually is by peeling back layers of reality or anything. It's mostly a fun, direct horror movie. I definitely found the second half of the film far more compelling than the first half. Again, coming back to how much I cared about the characters, I thought it was more compelling and scary to see the characters ripped apart than to see their conventional and standard build-up, but it's definitely not something that detracted from my enjoyment. I almost want to say that the story of the film is way overmatched by Sandberg's direction and storytelling. For a story that remains direct without too many nuances, Sandberg and the cast completely bring the movie to the next level.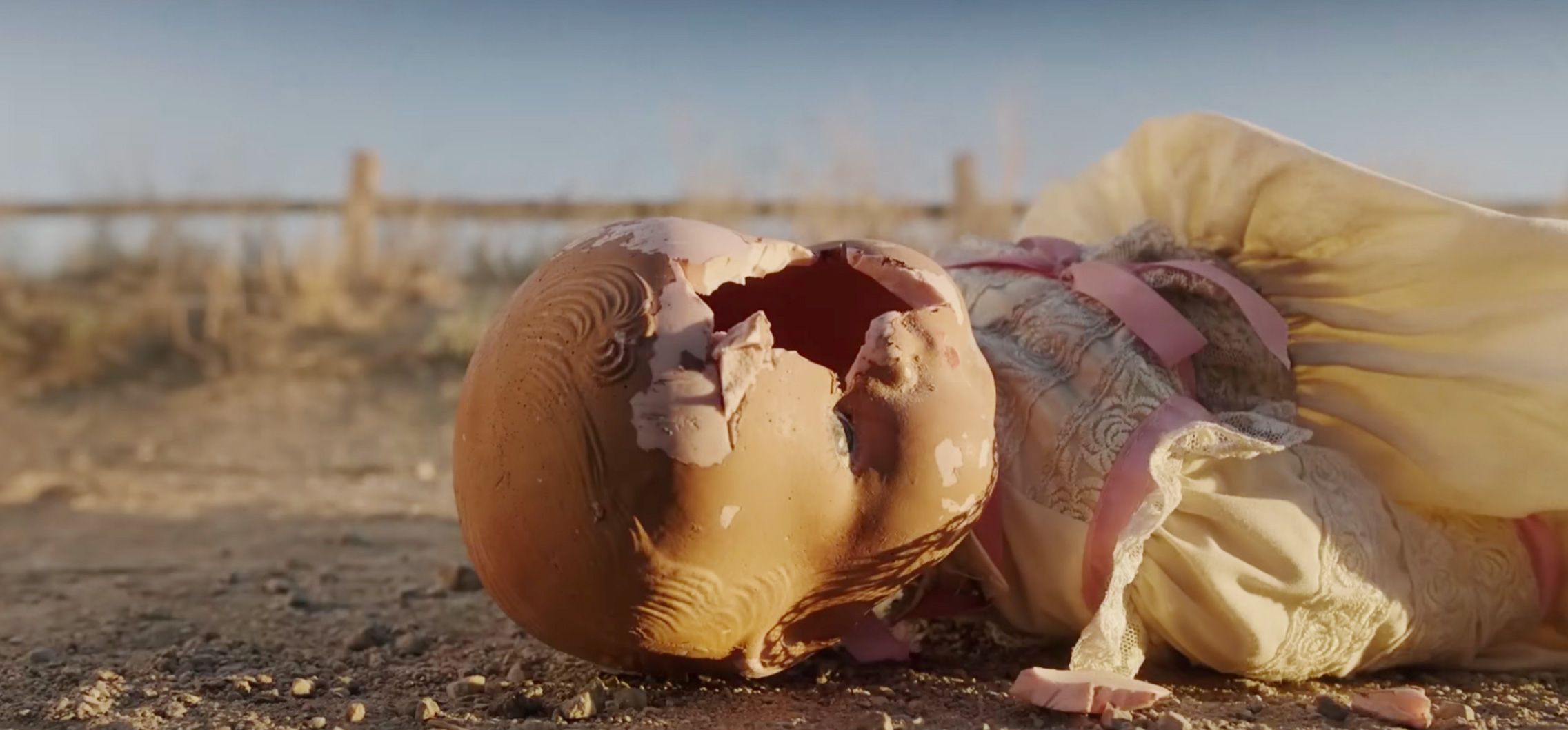 Overall, Annabelle: Creation is an extremely fun horror movie, and far better than a sequel or prequel to the 2014 movie deserved to be. David F. Sandberg once again proved that he is one of the best horror directors today. It's no wonder that possibly the biggest director in the genre, James Wan, has sort of taken him under his wing. Annabelle: Creation is genuinely scary, and it's because of the cinematography, the sound design, and the visual designs. It doesn't solely rely on jump-scares, but it does have them in the film. When they happen, I'm not usually expecting them due to how Sandberg builds the tension. Usually in your average horror film, the sound slowly comes all the way down, then a loud noise makes the audience jump. Sandberg waits for the sound to drown out, but instead of releasing tension with an expected jump-scare, he rewinds back to before the scare and keeps the pressure of the scene. It's mostly straight to the point and direct, but Sandberg's storytelling and direction, along with the performances from the young girls, is able to bring the story to a new level. I'm going to give Annabelle: Creation a 7.5/10.
Will you be checking out Annabelle: Creation? Comment down in the comment section and let me know! As always, thank you, and keep listening to 88.7 The Pulse!