It's time for another movie review presented by our good friends over at FatCats Gilbert on the southwest corner of Greenfield and Baseline! FatCats Gilbert is the best place to see all of the latest blockbusters in the most comfort and style. You can enjoy pizza, fries, chicken strips, and much, much more brought right to your seat! To see all showtimes and to purchase tickets, you can click right HERE!
I say this every single time, but another A24 movie is upon us, and the studio was the main reason I was excited to see it! This one is directed by the Safdie brothers who I'm not too familiar with. This is the first movie I've seen from them, so I can't comment on how I feel about everything else they've worked on. What I can say is that Robert Pattinson is in the film, and I love what he has been doing since the Twilight saga ended. Hollywood is a town built on what you've done for me lately, and Robert Pattinson is coming off of The Lost City of Z, which I thought he absolutely nailed. Let's talk about his newest film, Good Time!
Good Time is directed by Josh and Benny Safdie and stars Robert Pattinson, Benny Safdie, Taliah Webster, Buddy Duress, and Barkhad Abdi. When his brother fails to keep his cool and is sent to jail after a bank robbery, Connie, played by Robert Pattinson, embarks on a violent, chaotic night leading him further and further away from his initial intentions of freeing his brother.
I have to start with Robert Pattinson's performance in this film because it's absolutely transformative. The intention in this film was to completely shift his image, and it worked perfectly. Let's be honest. Robert Pattinson is still known as the pretty boy who sparkles, and it's hard to say if he'll ever completely drop that image. He sure trying, though, and that's enough for me in Good Time. In this movie he's dirty, mean, gross, and willing to do almost anything to escape the law. I completely bought into the way he thought and the way he acted on impulse. Anything can, and will, cross his mind, and he'll act on his thoughts. I was also sold on the brotherly love and the relationship he had with his brother. It's not a perfect relationship, but I love what that brings to Pattinson's character. Connie's brother needs a caregiver, and Connie tries to fill that role, but the way he cares for his brother isn't even close to what his brother needs. While Connie displays his version of love, they don't belong together, and I found that to be an interesting relationship dynamic. I also have to give this movie credit for building real characters. Our main character, as well as another character we spend a lot of time with, is completely lacking a moral code. While I do like characters with multiple sides and arcs, some people just don't change, and the world must change around them.
That brings me to the first negative which is the characters. They have some depth, but there is nothing morally redeemable or relatable about them. There is nothing giving this movie an interesting sense of justice or a moral code that could make the characters more interesting. We often learn a lot about a character by seeing exactly where his or her boundaries are. Our characters have no boundaries, and they seem to feed their negativity into the film, making this one of the most unpleasant movies to watch of the year. I do think that the filmmakers did this intentionally, and they wanted to bring this character to life, but I didn't find anything to latch onto or side with. This movie is also anything but subtle. Between camera work, lighting, sound design, and most other technical aspects, there isn't much to read into. Yes, there are lines in the screenplay and certain moments displaying a character's true self, but, in my opinion, there isn't much underneath it giving it compelling motivation. I want to feel like the stories I see unfold on-screen have left me moved. I want them to feel necessary, but I really don't find this movie necessary. I have no takeaways and nothing that morally, mentally, or emotionally compels me to latch onto a character, and that's big problem for me.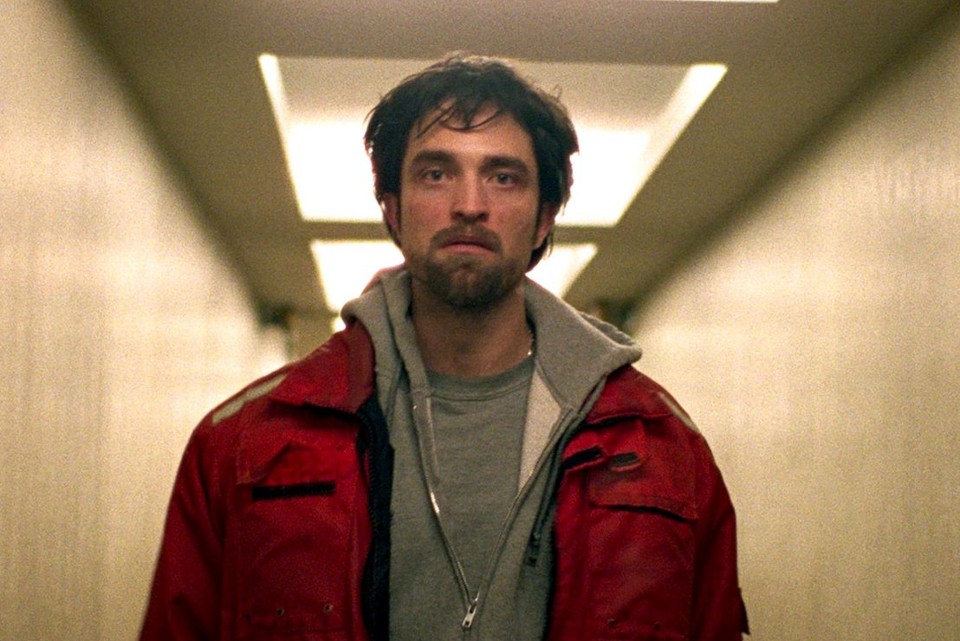 Overall, Good Time has a great central performance, and I found the relationship between the main character and his brother to have an interesting dynamic, but I really don't understand where the title comes from. This is one of the most unpleasant movies I've seen this year. To clarify, I don't think that a movie has to be pleasant to be good. There are plenty of movies that only work because of a dark tone, but there is absolutely nothing for me to latch onto as a typical person in this movie. Our main character, who I felt nothing for, keeps going deeper and deeper down the rabbit hole, and nothing he does is ever justified from a moral perspective. Even from a filmmaking perspective, a few of the choices bugged me whether it be the shot construction, the sound design, or the lighting, all of which only made the movie more difficult to watch for me. If you look at this movie and say, "but, Justin, that's the point," I disagree with the point. If the reason for making a movie dark is to make the movie dark and morally empty with nothing to connect to, I'm not sold. Though I'd love to give the Safdie brothers another shot, maybe with one of their previous films, Good Time isn't the one to make me cry out for their next movie. I'm going to give Good Time a 4.5/10.
Will you be checking out Good Time? Comment down in the comment section and let me know what you thought! As always, thank you, and keep listening to 88.7 The Pulse!