It's time for another movie review presented by our good friends over at FatCats Gilbert on the southwest corner of Greenfield and Baseline! Looking for the best place to see all of the latest movies? FatCats Gilbert is there for you with Recline-N-Dine seats, so you can kick your feet up and wait for delicious pizza, chicken tenders, fries, and wings to come right to your seat! To see all showtimes and to purchase tickets, you can click right HERE!
I was actually really excited for this movie. George Clooney and the Coen bothers were working together again, and the cast is really solid. Matt Damon, Julianne Moore, and Oscar Isaac are all amazing, and seeing them in the same movie is something that could get me to the theater. The only reason I would hesitate is because of Clooney as a director instead of an actor. I love Clooney as an actor, but as a director he has never made anything I've been over the moon about. I was hoping that Suburbicon could be that breakthrough movie that made me love his direction.
Suburbicon is directed by George Clooney and stars Matt Damon, Julianne Moore, Oscar Isaac, and Noah Jupe. After an African-American family moves into the perfect community of Suburbicon, the entire neighborhood is bothered. In the wake of this, Gardner Lodge, played by Matt Damon, has his home broken into, and the entire family is chloroformed. The intruders use a bit too much on Gardner's wife, and she dies following the incident. It seems convenient enough for Gardner and his new lover, but is there some fishy business going on?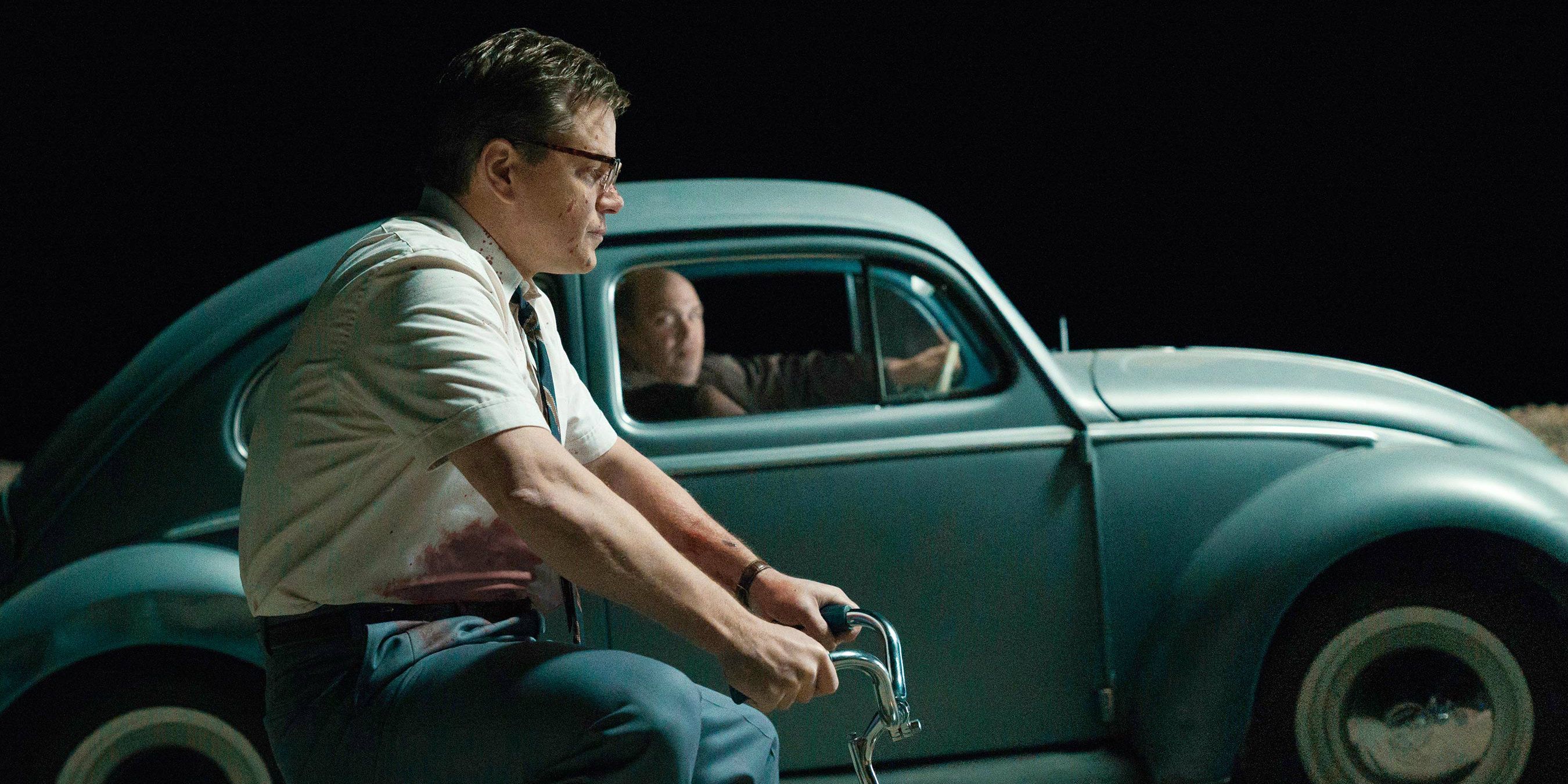 I walked out of the theater really disappointed in this movie. I wanted to love it, but I just couldn't get myself there. As per usual, even though I didn't like the movie, I'll start with the positives. This is a well-made movie. It's technically sound, and it's a good-looking film. I don't think this comes as a surprise with George Clooney as the director and the Coen brothers involved in the project. You can probably expect a competently made movie with high production value and great production design, and Suburbicon does everything it can to make good use of the medium. Also, I think that it had good intentions. I can deal with the fact that I spent two hours watching it because it's genuinely trying to say something. I have my issues with the fact that I don't think it communicated its messages, but I have to give it props for trying to be something more than a flick where I shove popcorn in my face the entire time. Finally, Oscar Isaac was amazing in the film. With all the Academy-level talent around him, he showed everyone up, and his screen-time saved the movie from being a film equivalent of an unsalted saltine cracker. One day I think Isaac will be right there as an Academy Award nominee or winner with Damon and Moore, and he came into this movie and completely outmatched both of them.
The main reason that I didn't like this movie is the same reason that I don't like Hail, Caesar. Sometimes the Coens are a little bit too clever for their own good, and it just makes for an empty mishmash of stories that end up taking time from each other. They never actually decide what they want this to be story-wise. In Suburbicon, we have the social commentary with the African-American family moving in and being called hostile while we see how those who are against their being there are actually the hostile ones, then we also have this convoluted family drama with elements of organized crime and romance. The stories never even intertwine in a clever way. It's just a suicide cup of stories that has been left out for too long and has separated. I get that they were trying to say something, but it's so different from the actual story that becomes much too insane for me to buy into, and none of it makes a statement. Also, I'm not really sure who I'm supposed to like and cheer for. I didn't like Matt Damon. I didn't like Julianne Moore. I liked Noah Jupe's character, but he doesn't do anything to become the protagonist other than be a decent person. One of my biggest issues was that I wasn't sold on the relationship between Gardner and his sister-in-law which is where I thought the movie was going to go after about thirty minutes. Then, it proved that it had no idea where it wanted to go. I may be getting into some spoiler territory, which is something I almost always try to stay away from, but before I do that I'm going to say that if you're here to read my review, you don't need to see this movie. If you ignore that and care about this story aspect, it's still going to be nonsense when you watch the film and see what I'm talking about in context. Anyways, in the movie, Julianne Moore plays both Gardner's wife and Gardner's wife's sister. When Gardner hires goons to kill his wife, he begins a love affair with his sister-in-law. Ordinarily, that might make sense, but in this case I guess I don't see the reason. It's such a waste of time and effort when the stakes are so high. We never go very deep into either woman's personality, so it's not like I buy into the idea that the sister-in-law was a more fitting partner for Gardner. They also looked exactly the same. The only difference is that Gardner's wife had blonde hair and his sister-in-law had Julianne Moore's natural red hair. What confuses me about this is that once Gardner's wife is killed, the sister-in-law dyes her hair blonde, taking away the only physical difference between the two. If Gardner wanted to be with someone who looked exactly like his wife, he hit the jackpot because he already had his wife. To me, he didn't need to kill his wife so that he could be with a woman who looks and acts exactly like his wife. Maybe I'm overthinking this hair aspect, but that detail makes me think that the entire main storyline is pointless.
Overall, I wanted to like this movie a lot. In fact, when I made a list of my most anticipated movies of the year, I remember Suburbicon being pretty high on it. Turns out that despite the good intentions, the high production value, and the great performance from Oscar Isaac, it had no idea what it really wanted to be. It's a few different things, but none of those things come to a meaningful fruition. I found it to be a really uneven mess, and the main storyline is so unbelievably convoluted and unnecessary that I couldn't really get behind anything. I didn't have a character to connect to, and the talented cast didn't bring anything to the movie. Clooney's direction is sort of interesting, but most of the time it comes off as a parlor trick to hide the fact that there's nothing of substance to Suburbicon. I'm going to give Suburbicon a 3/10.
Will you be seeing Suburbicon? Comment down in the comment section and let me know! As always, thank you, and keep listening to 88.7 The Pulse!