It's time for another movie review presented by our good friends over at FatCats Gilbert on the southwest corner of Greenfield and Baseline! FatCats Gilbert is the best place to see all of the latest box office hits including Jumanji: Welcome to the Jungle and Star Wars: The Last Jedi! To see all showtimes and to purchase tickets, you can click right HERE!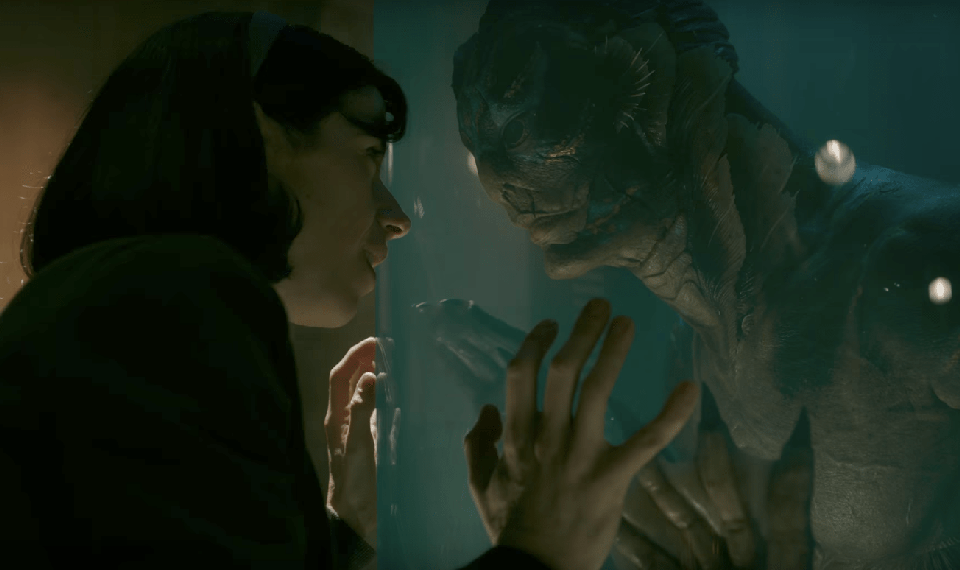 I tried to see this movie five different times before I finally had the chance to give it a look. I known the review might be a little bit late, but I still wanted to get one out for as many Oscar contenders as I possibly could! I really like Guillermo del Toro, but he's probably not on my list of favorite directors. I do, however, love Pan's Labyrinth, and it's one of the movies that changed the way I think about modern storytelling. I couldn't wait to see what he did with another dark, grounded fairy-tale, so let's talk about The Shape of Water!
The Shape of Water is directed by Guillermo del Toro and stars Sally Hawkins, Michael Shannon, Richard Jenkins, Octavia Spencer, Michael Stuhlbarg, and Doug Jones. In the midst of the space-race, A US government test facility gets a brand new asset unlike anything humanity has ever seen before. Eliza, played by Sally Hawkins, learns that the new asset is more than just a test subject. He's a highly intelligent aquatic creature. The two form a bond as Eliza attempts to save him from the multiple government agendas.
When I first heard about del Toro's new movie earlier this year when Doug Jones was promoting The Bye Bye Man, I didn't expect to get another movie that compares to Pan's Labyrinth on an emotional level. When you think about the greatest directors of all time, most of them have multiple masterpieces. Most of them at least start a discussion about which one of their masterpieces is their best work. For Guillermo del Toro, The Shape of Water is that second masterpiece that will cause disagreements when discussing his best film, which is the highest compliment I could give this movie given how much I love Pan's Labyrinth. As you would probably expect from del Toro, the story is the driving force of this movie, just as I personally believe that it should be. It's not about his stylistic touch or his visuals as much as it's about this story, these characters, and their interactions. That's not to say that del Toro's style and visuals aren't incredible, because they are, but The Shape of Water sustains itself on its emotional connection. Beat for beat, it's nothing like Beauty and the Beast, but it's very similar in its themes, messages, and characters.
Sally Hawkins will be picking up an Oscar nomination for her role, and I wouldn't be shocked, or upset, if she won. I think that sometimes we take acting for granted, but Hawkins doesn't get to deliver dialogue in this movie. She has to act purely through physical expressions, gestures, and sign language. Even though she never comes out and says what she's feeling, I always knew exactly what she was thinking. As great a neighbor as Richard Jenkins is to her, I felt the pain of never having someone who emotionally understands everything that she was going through, and the Amphibian Man is the first one to be able to show her the emotional connection that she craves. They were able to give each other the exact same feeling of finally having someone who gets it. Michael Shannon is also amazing in the film. It's probably no surprise that Shannon was a great villain, but it isn't just the performance. I understood his actions and motivations. I understand his point of view and his ideas, and I understand how the ideas are planted into his head. Often times I actually felt bad for him, and he wasn't a villain who lost my interest when he was on-screen. I was always interested in what he was doing, and Shannon brings so much life to the role.
My only gripe with the film is that I think the first act is a little bit repetitive. Once the first act breaks, I held the arms of my chair for the rest of the runtime, but I think that it was necessary in a story like this. Had the first act not extended the way that it did, I probably wouldn't have had the same emotional ties to Eliza and the Amphibian Man, but I did somewhat feel like I was waiting for something to happen. Other than that, I loved the film, and del Toro's style and storytelling is as incredible as it has ever been in this movie.
Overall, I love The Shape of Water, and I think it's del Toro's second masterpiece after Pan's Labyrinth. He's such a fantastic storyteller and world-builder, and this is one of the most emotionally impactful films I've seen all year-long. Sally Hawkins is Oscar-worthy, and I completely bought into her speechless connection to the creature. She never said what she was thinking or what she was feeling, but I always knew. I was always aware of what was going on in her head, and I loved her performance. I also loved every supporting character. Michael Shannon, Richard Jenkins, Octavia Spencer, and Michael Stuhlbarg all bring so much depth and nuance to the story-world, and they all give great performances right along Hawkins. It's so perfectly planned out, and I honestly don't think that there's a single director working today who could have stuck the landing the way del Toro did. I'm going to give The Shape of Water a 9.3/10.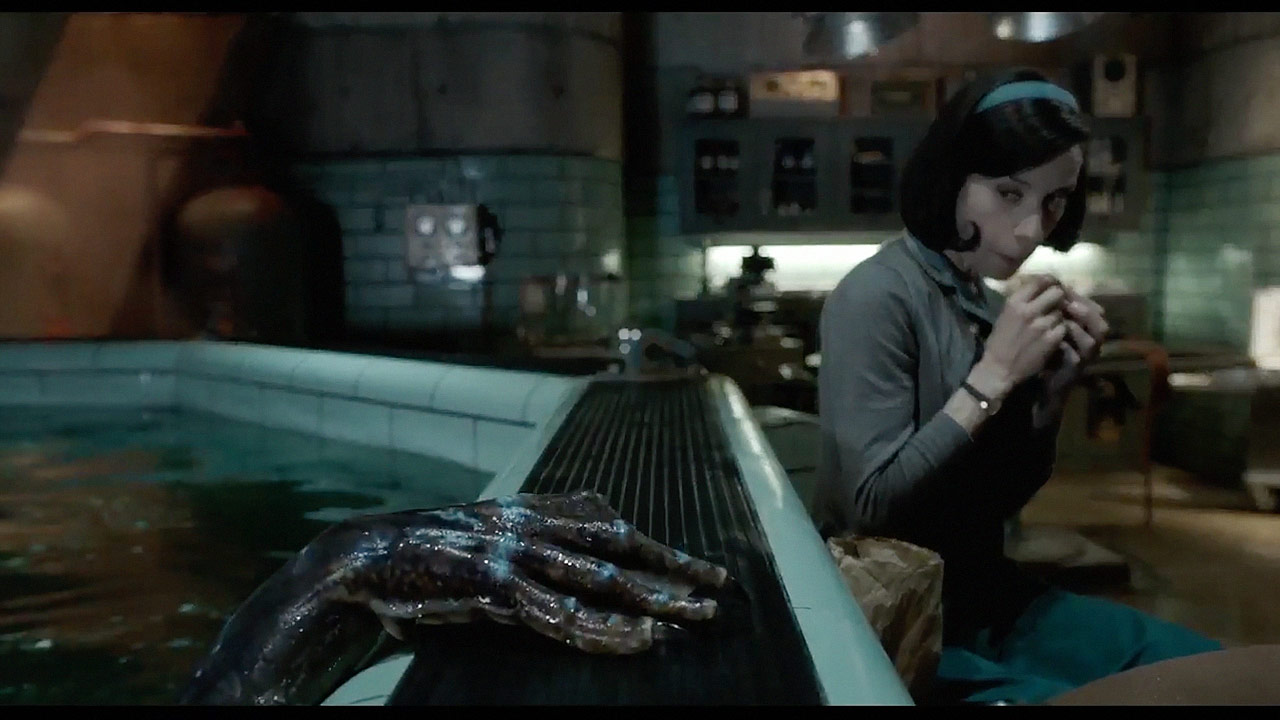 Will you be seeing The Shape of Water? Comment down in the comment section and let me know! As always, thank you, and keep listening to 88.7 The Pulse!