It's 2018, and we're coming off a great year for movies, so I thought I'd go over some of my favorites of the year! I do have to mention that I didn't see everything that I was hoping to see this year. I'm still going to try to give them all a look before the Oscars, but for now we'll have to settle with the fact that I haven't seen Darkest Hour, Call Me By Your Name, Phantom Thread, All the Money in the World, Mudbound, and more that I wish I could have had the chance to add to this list. I also have to mention that this is a very personal list. Your list should be and probably will be much different from mine, and that's the best thing about movies! That's why they're considered art, so without further ado, let's jump right in. I do have a few honorable mentions that I couldn't leave off the list knowing that they deserve to be at least be acknowledged as considerations.
Honorable Mentions
Gifted,  I Don't Feel At Home in this World Anymore, The LEGO Batman Movie, The Post
20. Wind River
Taylor Sheridan went back to work with Wind River. While I don't like this one quite as much as either Sicario or Hell or High Water, I think that Sheridan did an incredible job crafting one of the coldest thrillers this year. It feels like I'm there in Wyoming roaming through the snow, hunting for clues right alongside Jeremy Renner, who gives the best performance of his career. This was a great year for a few of the Avengers who get a chance to show what they can do outside the Marvel Cinematic Universe. Gil Birmingham also gives his second straight incredible performance in a Sheridan movie, and Wind River powerfully addresses a part of the country that doesn't get shown in Hollywood films often. It also addresses a topic that needs to be discussed, and I think Taylor Sheridan is quietly making some of the most relevant films of the decade.
19. Detroit
Kathryn Bigelow is one of my favorite directors. It's mostly because of Point Break, but it's hard to deny that she's an excellent director. Detroit is the kind of movie that made me incredibly angry in a great way. The only way for me to be as angry as I was is for me to be invested in the story and in the characters. It's also a shame that Will Poulter isn't getting any awards consideration because he might be my second favorite supporting performance this year.
18. Wonder Woman
This is the first DCEU film to win over all of the critics, and it absolutely deserves it. Gal Gadot is amazing as Wonder Woman, and Patty Jenkins directs this movie beautifully. The action sequences are stunning, and the way the world has been designed visually gives the movie so much life. It's not just special because of Wonder Woman as a female protagonist. She's an excellent protagonist in general, and she's the new driving force of the DCEU.
17. Get Out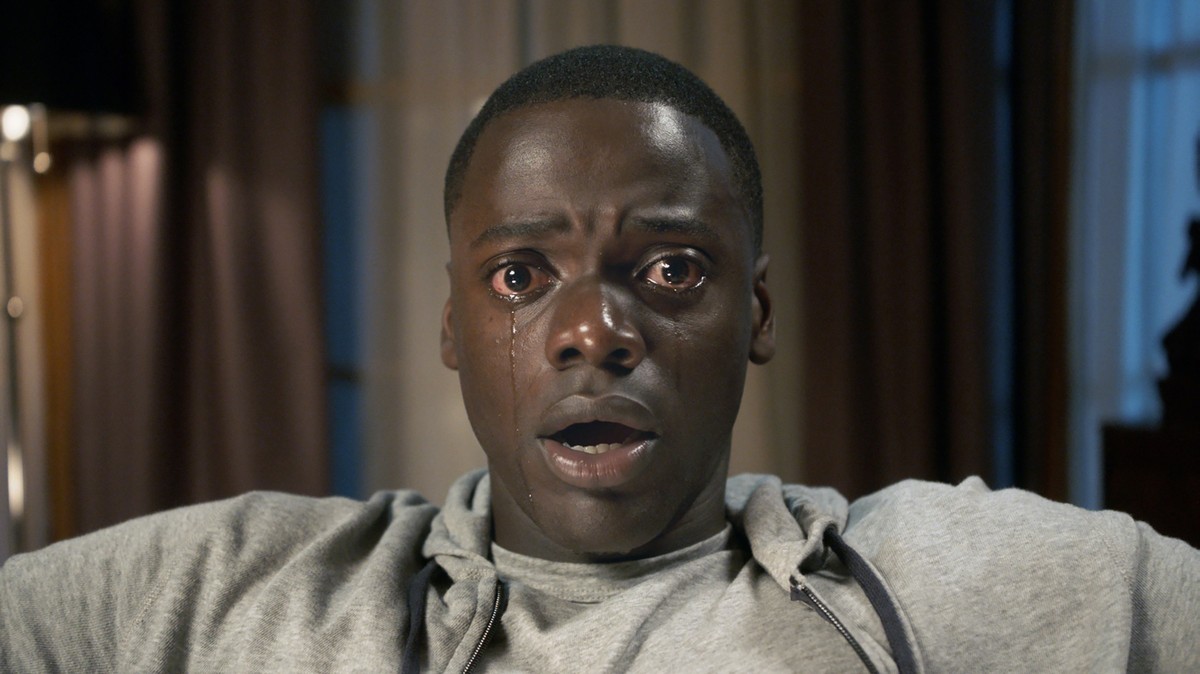 I never expected such a pleasant surprise from Jordan Peele's directorial debut. From a storytelling standpoint, this movie is near perfect. While Peele isn't on-screen the way he typically is in Key and Peele, he has the loudest voice. What I found so fascinating is that it's structured almost exactly like a Key and Peele sketch, yet it finds a way to address all of its themes so brilliantly in a feature-length script. It has the chilling scares, but it also has great comedy, especially from Lil Rel Howery. Daniel Kaluuya is also a breakout star, and I think he could be a dark horse contender for an Oscar nomination.
16. Baby Driver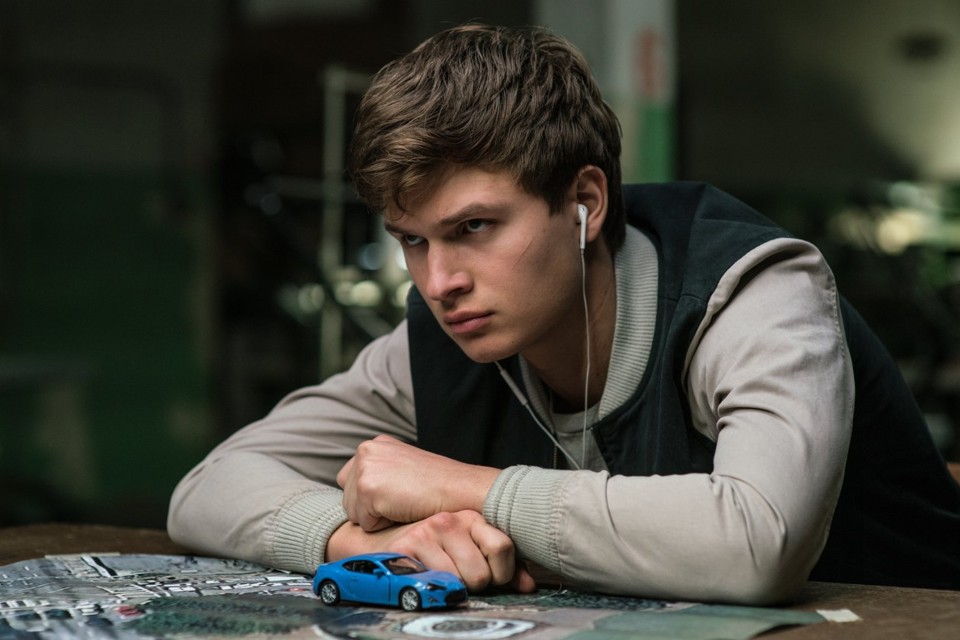 Edgar Wright continues to prove that he's a top-tier director. This is actually probably my least favorite movie from Edgar Wright, but I still enjoyed it so much. The first half is everything I could have hoped for and more. The car chase sequences are perfect, and that opening scene will go down as one of the best directed and edited sequences of the decade. The entire cast is wonderful, and the music is utilized perfectly. You can feel everything in the film shift through the music, and the way it adds to the direction and editing makes Baby Driver so much fun.
15. I, Tonya
Often times we have certain perceptions of people we essentially know nothing about. I, Tonya proved me wrong about Tonya Harding. She's no saint, and she's definitely not the most likable protagonist of 2017, but I understood her better than most protagonists in 2017. Margot Robbie is amazing, and the way she portrayed the emotional hardships of Tonya Harding is Oscar-worthy. I also think that the story itself is so insane, and sad, that it became one of the most interesting stories of the year. Seeing all of these characters with the collective brainpower of an empty soda can orchestrate these events blew me away. I, Tonya is one of the best sports movies, and it's oddly because of how fascinating the story is outside of sports and competition.
14. Only the Brave
I'm a little bit biased on this one, but I adored Only the Brave. As someone who has lived in Arizona for my entire life, I was extremely moved by this movie. It absolutely crushed me, and I love that the group of hotshots were never put on a pedestal. They're never made into perfect heroes or forged into flawless characters. I loved seeing a story about real-life heroes. Movie theaters are somewhat saturated with superheroes and comic book gods, but Only the Brave was able to come in and arguably outdo those characters on an emotional level.
13. Dunkirk
Dunkirk has been called Nolan's best movie. While I definitely don't think it's his best, I think it might be the best display of what Nolan fan do as a technical filmmaker. It felt like I was in Dunkirk with all of these men, and it might be the scariest non-horror film I've ever seen. Dunkirk might be PG-13, but the sound design makes this the most intense movie of 2017. The pacing is perfect, and it never lets up. It's not often that we see a story about people who lose the war, but this movie is about the losers, and honestly, they might not even be losers. Sometimes surviving is winning. Sometimes all you need is a little bit of hope that the sun will come up tomorrow, and Dunkirk captures that beautifully. If you didn't get a chance to see this in theaters, that's kind of a shame, but it's worth checking out on any TV or sound system.
12. Molly's Game
After seeing Molly's Game, I can no longer say that Jessica Chastain might be my favorite working actress. Jessica Chastain is my favorite working actress. She never fails to deliver, and I loved the life and personality that she brought to Molly Bloom. And how could I not talk about Aaron Sorkin's dialogue. He never spoon-feeds you. He challenges you to pick up on the character depth and gives you all of the information that you need to know to put the puzzle pieces together. I never had any doubts given how much time Sorkin has spent on-set, but he proves that he's more than capable of directing. Bloom isn't just fascinating because of the things she does. She's fascinating because of who she is as a person. I loved Molly's Game, and I hope that Chastain and Idris Elba each pick up an Oscar nomination.
11. Lady Bird
Greta Gerwig's directorial debut was one that I didn't even have on my radar until about a week before I saw it. All of a sudden it was the best reviewed movie in history and it was getting Oscar attention for Saoirse Ronan, Laurie Metcalf, and Gerwig herself. It rides the mother-daughter relationship that drives the movie, and I feel like I took a look into Greta Gerwig's life. It's an extremely personal slice of life that throws you right into the world of Lady Bird. The details in the script are so unique and unlike any film I've ever seen before, and they tie the relationships and conversational dialogue together wonderfully.
10. The Big Sick
I'm a big Kumail Nanjiani fan, and I have been since the first time I heard his stand-up. Now I finally had the chance to see what he can do as a screenwriter? Count me in. I think that this is one of the best movies in its genre, and between the hilarity and the heart, it might have given us the most real characters of 2017. I love how it addresses an issue that we don't often see discussed in film. this is a deeply personal movie for Nanjiani, and you can easily tell through his performance. Comedies that run as long as The Big Sick typically aren't endlessly rewatchable, but the performances, the heart, and the honest comedy make this such an enjoyable watch.
9. Star Wars: The Last Jedi
Yes, this movie has issues. If you've spent any amount of time on the Internet since December 15th, you know that. For me, the positives far outweigh the negatives, and I've loved this movie every single time I've seen it. I think it's one of the most emotionally satisfying and dissatisfying Star Wars movie yet, and it's completely unapologetic for both. It refuses to service the fans, and it gives us the reality of what would happen in a more grounded Star Wars universe. It has some of the best moments in the saga, and Mark Hamill is at his absolute best as a live action actor. I loved where Rian Johnson took the story, and I can't wait to see his own trilogy.
8. Logan
Comic book movies were changed after Deadpool. A lot of people talk about comic book movie fatigue, but I think we're closer to the beginning than the end of their reign over the box office and anticipation. I realized that I was attached to the X-Men after watching X2, but I didn't realize the extent to which I was attached to Logan and Professor X until Logan. It doesn't pull its punches, and I think it perfectly captures a future world that has moved backwards as compared to forward. This might have also had the best performances from Hugh Jackman and Patrick Stewart, and Dafne Keen gave my favorite child performance since Jacob Tremblay in Room. James Mangold pulled it off and gave us the most emotionally compelling comic book movie since The Dark Knight.
7. The Shape of Water
I liked Guillermo del Toro before this movie, but The Shape of Water is the masterpiece that will actually cause a discussion about which of his movies is his best. I love Pan's Labyrinth, and The Shape of Water is about as close as I can imagine Guillermo del Toro will ever get to matching it. The cast is amazing, and the story is beautiful. I honestly believe that del Toro is the only director on the planet who could have told this story and stuck the landing the way he did. The way he was able to connect me emotionally to Eliza and the "aquatic asset" blew me away. It's yet another "adult fairy-tale" from del Toro, and the way it addresses its themes and topics about loneliness, understanding, and real monsters makes it one of the best of the year.
6. The Disaster Artist
James Franco, Seth Rogen, and the rest of the cast could have made a shot-for-shot remake of The Room, and I probably would have enjoyed it. Luckily, they made a movie that is so much more. I never expected to be inspired by the story of Tommy Wiseau. I expected to laugh, but there are moments that made me stop laughing and realize that everything Tommy Wiseau did was out of passion and heart. This isn't a story about the man who made the worst movie ever. This is a story about passion and resilience, and James Franco showed once again that he is an Oscar-worthy actor, and possibly an Oscar-worthy director.
5. War for the Planet of the Apes
This trilogy, as a whole, is one of the best character arcs in film history, and I think that War for the Planet of the Apes is the best of the three. The visuals are spectacular, and even though there isn't as much war as the title would seem to imply, I was compelled and fulfilled emotionally. Woody Harrelson was one of the best villains of the year, and I loved his motivations when you look back on the trilogy from the beginning. It blurred the moral lines of the humans and the apes, and it's a slow burn that I couldn't look away from.
4. Coco
I never would have expected Coco to move me the way that it did. I wasn't expecting much, but Coco is my favorite animated movie since Toy Story 3. Every single emotional moment is earned, and it's beautifully animated. Do I even need to say that anymore? Do we need to say that Pixar movies are well-animated? It's almost taken for granted, but on top of how excellent Coco is from a technical standpoint, I loved it even more from a story perspective. I loved how it was able to include Día de Muertos without feeling like a lesson in school. The holiday and the culture seamlessly blends right into the story, and the ending had me closer to tears than I ever expected.
3. It
It is one of my favorite books of all time, and this adaptation of Stephen King's novel became one of my favorite horror movies of all time. I'm not a horror fan. I don't actively avoid horror, but it's not the genre I typically end up at the theaters for multiple times. I saw It three times in theaters, and it was probably the best theatrical movie I've seen all year. Yes, that includes my three viewings of The Last Jedi. It's perfectly balanced with the emotional arcs from the Losers and the scares from Pennywise. The cast is brilliant, and Bill Skarsgård is probably going to become a horror icon. If Andy Muschietti and Jessica Chastain team up for Part 2, I think it's fair to expect another gem.
2. Three Billboards Outside Ebbing, Missouri
I don't need my favorite movies to win Oscars to validate my love for them, but if Three Billboards Outside Ebbing, Missouri doesn't take Best Original Screenplay, I'll have a tough time finishing the show. Martin McDonagh did it again with this one, and somehow he managed to make what I think is his best film yet. It wasn't going to be easy to top In Bruges or Seven Psychopaths, but McDonagh achieved that goal with a perfectly balanced story that tugged at my heart-strings and made me cackle in the theater. A lot of the comedy comes straight from the truth, and seeing McDonagh comment so bluntly on certain aspects of today's world was hilariously accurate. I can't talk about this movie without mentioning the performances. Francis McDormand and Sam Rockwell stole the show together, but I don't want to take away from Woody Harrelson, Caleb Landry Jones, Peter Dinklage, or Lucas Hedges. Honestly, Caleb Landry Jones might have had my favorite moment in the entire movie in a scene with Sam Rockwell that puts the movie's message on full-display just with orange juice. I can't say enough about this movie, and McDonagh has become one of my favorite writer-directors in today's film world.
1. Blade Runner 2049
This movie blew me away. Blade Runner 2049 is an interesting case because at two hours and forty-four minutes long, it doesn't feel like it flies by. It feels long, but it never drags. It never has a scene or a shot that I didn't find visually or emotionally compelling, and I think it does an incredible job of greying the definition of human. What does it mean to be human? How do you achieve humanity? This movie struck me emotionally, and I love how it develops characters. It doesn't give them back story and expect us to consider history enough to latch onto. Blade Runner 2049 is in and of itself the character development of our characters on their way to find their motivations and their calling. It's also extremely gutsy making our main character just a small piece of the pie. We might follow Gosling's K, but that doesn't necessarily mean that K is the chosen one or the answer to all of the movie's questions. To see a movie refuse to answer its questions the easy way is so refreshing, but it's also emotionally crushing. This also might be the crowning achievement of Roger Deakins. It's one of the most visually-stunning films I've ever seen, and every single shot belongs in a frame in an art museum. All around, Blade Runner 2049 is brilliant, and I think that it will draw comparisons to The Dark Knight and Mad Max: Fury Road while spanning decades of importance in the movie world!
Well, it was a great year in the world of movies, so lets hope that 2018 has yet another one in store for us! As always, thank you, and keep listening to 88.7 The Pulse!