It's time for another movie presented by our good friends over at FatCats Gilbert on the southwest corner of Greenfield and Baseline! FatCats Gilbert is the best place to see all of the latest box office hits like Star Wars: The Last Jedi, Jumanji: Welcome to the Jungle, and Insidious: The Last Key. To see all showtimes and to purchase tickets, you can click right HERE!
I'm not saying that I'm on the bandwagon of people who think that Hollywood has run out of ideas and that there are no original movies anymore, but it's pretty close to impossible to find a blockbuster that doesn't have a colon its title. I'm not the biggest horror fan, but I've really liked all three previous Insidious movies. The first two are directed by James Wan, who I'm a big fan of. Wan is fantastic at breathing life into a franchise, and I thought it was still alive after Chapter 3 which was arguably better than Chapter 2. This is the first Insidious movie to be released in January which could be a death sentence, so let's talk about it.
Insidious: The Last Key is directed by Adam Robitel and stars Lin Shaye, Leigh Whannell, and Angus Sampson. In the fourth installment of the Insidious franchise, we go back to Elise's beginning. When she gets the scariest phone call of her life, she and her crew of paranormal investigators will head back to a place she never thought she would return to: her childhood home.
What I will say about this franchise is that it's very different from most others in its cast. Obviously the first two have Patrick Wilson and Rose Byrne, but since then this franchise has been carried by Lin Shaye as Elise, and I wouldn't call you irrational to say that she carried the first two as well. The first two movies might have had Wilson and Byrne, but I still found Elise to be the most interesting character, so I'm so glad that she still gets to head the story. She's 74 years-old, and she is first bill in a popular horror franchise. I think that's the best thing about Insidious: The Last Key. I've always found her interesting, so allowing us to go back and understand her past was something I loved. Lin Shaye also gave a great performance. She actually gets to showcase a lot of range in this film with comedy, horror, and drama, and I always felt as though her history was the real reason she became a ghost hunter. She isn't just a ghost hunter for the sake of hunting ghosts. She's a ghost hunter because she battled her demons, she escaped her demons, and now she feels the need to help others conquer evil. Her stakes were always extremely high, and I thought that her character and her performance were excellent. I also think that there are some good scares. The movie mostly relies on jump scares as compared to the building of suspense, but I thought it had some good scares that worked well with the stakes and with Elise's back story.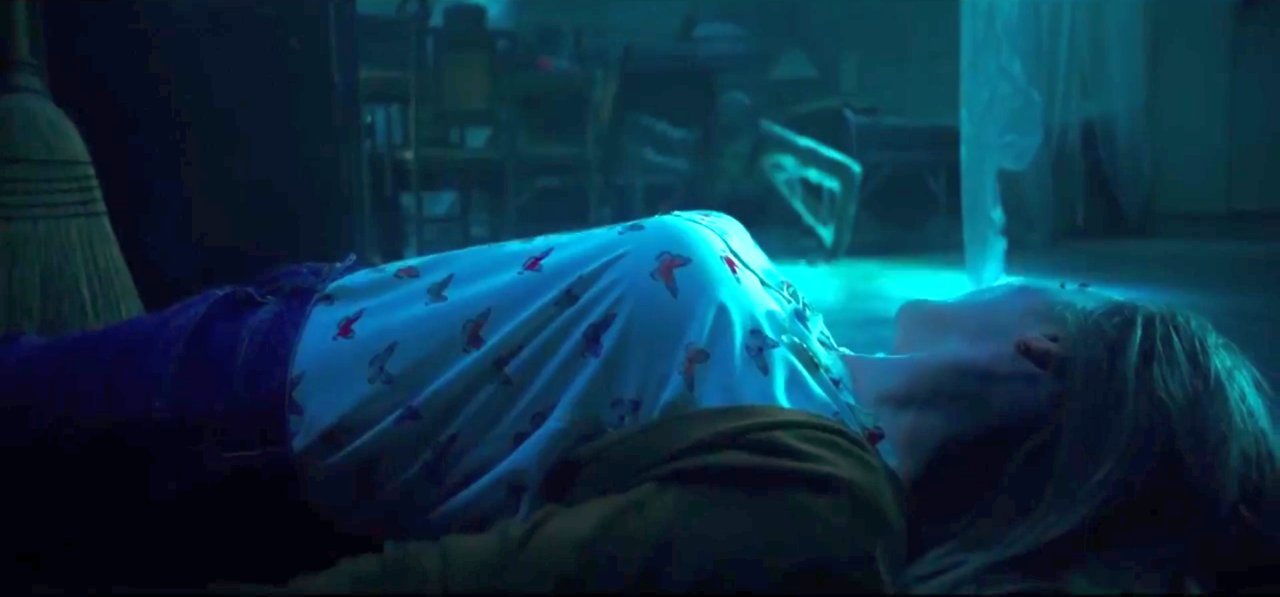 While this is better than the average January horror movie, it's still a January horror movie. This is the perfect movie for a studio to drop in January and hope that the itch for a scary movie hits just enough to make a profit. The story has somewhat fallen flat at this point. Everything beyond Elise's childhood and childhood connectors is extremely dull, and I didn't find any of the other characters interesting. There also isn't much depth to the demon in the film. Before and even after the reveal, I don't think I was fully aware of what to expect. There aren't many defined shots of the demon, and there's no defined history, so there's no emotional or psychological attachment to what I'm supposed to be fearing. The story also never establishes many rules, but there are so many inconsistencies that it never seems to make sense. The story just travels all over the place serving the scares as compared to focusing on a story that is clear and coherent. The writing is also really on-the-nose. Characters will often say exactly what they're thinking or just rush their way into the end of a scene, so most of the development from the new characters feels very clunky.
Overall, if you've liked the previous three Insidious movies, you might get some enjoyment out of this one. If you haven't seen any of the three or if you haven't liked any of them, this one won't change your mind. It's no Bye Bye Man, but it's definitely a January horror movie that could easily be dumped into this release to make a quick buck on a genre movie. I will say that I love the fact that Insidious is led by Lin Shaye. She's 74 years-old, and she's leading a very successful horror franchise. She also gives a great performance in this movie. I always felt like she had history and stakes with the material. There are some good scares, but the scares seem to come at the expense of story. I'm going to give Insidious: The Last Key a 4/10.
Will you be seeing Insidious: The Last Key? Comment down in the comment section and let me know! As always, thank you, and keep listening to 88.7 The Pulse.