It's time for another movie review presented by our good friends over at FatCats Gilbert on the southwest corner of Greenfield and Baseline! FatCats Gilbert is the best place to check out all of the latest box office smashes like Solo: A Star Wars Story, Deadpool 2, and Avengers: Infinity War! To see all showtimes and to purchase tickets, you can click right HERE!
After what seems like months and months of huge blockbusters, maybe it's time to come back to Earth a little bit with a smaller movie. I was actually excited for Adrift. I wasn't going to be waiting in line opening night and staying off the internet to avoid spoilers, but I do like Shailene Woodley. I'm so glad she's out of the Divergent franchise so that she can finally move onto individual stories she can invest herself in. I also like Baltasar Kormákur who is the director of Adrift. He isn't winning Oscars with his work, but he always seems to be completely aware of what he's making, and it works for the best. This is one of his more emotionally grounded stories, so I was excited to see if he could bring that emotional punch.
Adrift is directed by Baltasar Kormákur and stars Shailene Woodley and Sam Claflin as a young couple who sets out on a boating journey across the sea. Once in the middle of the Pacific Ocean, they face one of the biggest hurricanes ever recorded and are left stranded in the middle of nowhere with no land in sight, limited supplies, and a one-in-a-million shot at making it back to civilization.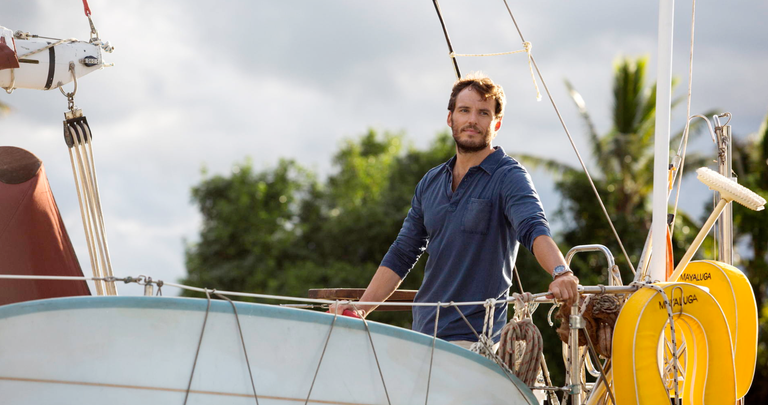 Right off the bat this movie does a spectacular job establishing the sheer panic and fear that comes with being stranded at sea. It has to be terrifying to be left in the middle of the ocean without any way of communicating with anyone who could possibly come to save you, and this film is able to establish hopelessness and the complete loss of positivity with the first shot. Even following the first shot, it's able to retain that feeling for just about the entire runtime. If you've seen the trailer then you probably know that the film doesn't solely depict what happens after the accident. It also details the events leading into the storm, so the tension of two characters I genuinely cared about being on the brink of survival is released at certain points. Though the storm and the aftermath is definitely the focus of the movie, I was still locked in during the chronological events leading up to the climax.
As I said, I'm so happy that Shailene Woodley is finally out of the Divergent franchise because she's able to showcase her talent on a larger scale. Of course, she was able to act in other films before the Divergent series, but as soon as she jumped into a franchise, it seemed to become her image. After Snowden, Big Little Lies, and now Adrift, she definitely appears to have broken free from that label, and she's unbelievable in this movie. Her performance might just be the best part of the film, and her character arc is excellent. Early in the story, we see Woodley's character as a free spirit and a traveler without any serious plans in life other than to experience everything she possibly can. We also see how that changes when she meets Sam Claflin's character, and her transformation becomes exponential when she adopts his way of life and falls into the worst possible situation a sailor could find herself in. Woodley handles that arc perfectly, and I was devastated watching her go through everything she faces in the film. Adrift is also beautifully shot. It's actually shot in Fiji, and it shows. It's always evident when filmmakers go the extra mile. The colors, the water, the landscapes, and the customs followed by the characters all enhance the experience to make this movie feel like an honest experience that we go through with the characters.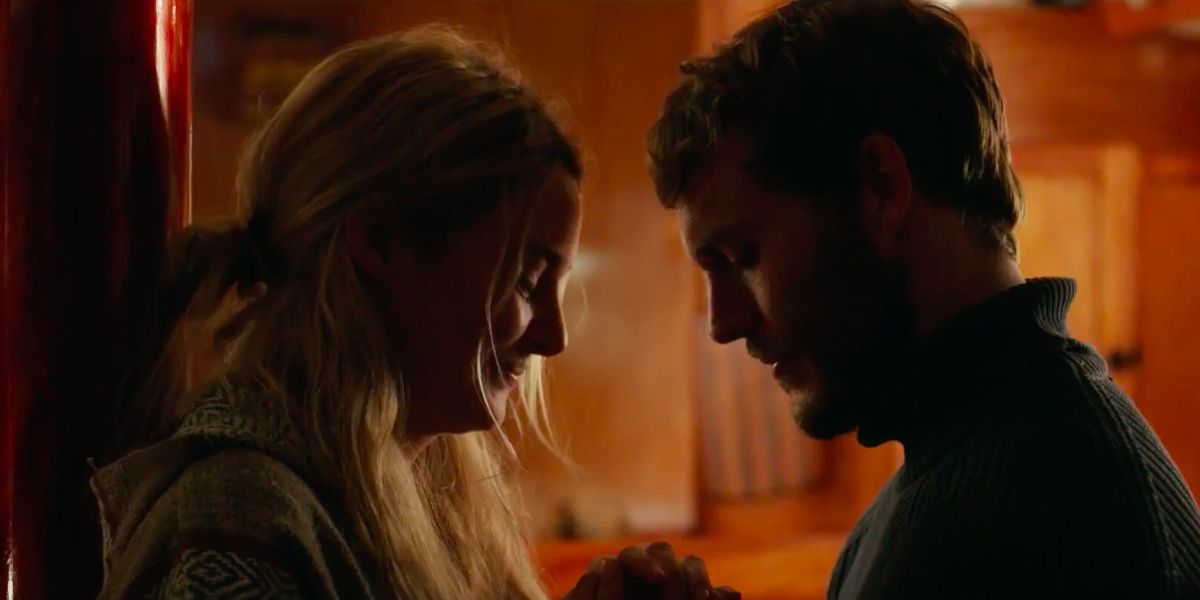 I think that my only issue with the movie is the way that it's structured and edited. I don't think that it flows as well as it hopes, and I think that the structure and editing feels like an attempt to mask the fact that there are a few short scenes during which nothing happens. There are a few moments post-storm that simply try to bask in the loneliness and hopelessness of the situation, and it works, but it's an emotion and feeling that has already been established and really left me wanting the characters to take any sort of action. I understand why these choices were made, and they did make the suddenness of being stranded at sea feel about as jarring an experience as a movie could portray, so it almost worked.
Overall, I was definitely given the emotional wallop I wanted from Adrift. I connected to the characters and performances, and I thought that the arc for each individual character as well as the arc of the relationship between the two lovers were spectacular. Those arcs and the cinematography really allowed me to fully connect with and embrace the situation the characters found themselves in. Shailene Woodley is a standout, and she gets to showcase all of her talent and passion that I don't think she was able to in the Divergent series. Now, I don't know Shailene Woodley personally, but based on what I do know about her, I think that she may have seen a bit of herself in this role, which will always help as an actor. I do think that the way that the film is structured and edited can be a little bit jarring, and it seems as though it's an attempt to mask the emptiness of a few scenes, but the rest of the film is an emotional hit because of the performances and relationship between our two main characters. I'm going to give Adrift a 7/10.
Will you be seeing Adrift? Comment down in the comment section and let me know! As always, thank you, and keep listening to 88.7 The Pulse!