It's time for another movie review presented by our good friends over at FatCats Gilbert on the southwest corner of Greenfield and Baseline! FatCats Gilbert is the best place to see all of the latest box office hits like Deadpool 2 and the brand new Pixar film, Incredibles 2! To see all showtimes and to purchase tickets, you can click right HERE!
I'm not going to pretend that this is one of the most anticipated movies of the year. Nor should it be. This is a comedy about full-grown men playing a game we all used to play at recess. I actually remember hearing about this story online a long time ago, but I never imagined that this concept would be turned into a movie. I actually liked the trailer, and I'm a big fan of most of the cast, so I didn't see any reason to be negative about Tag. I love movies like The Shawshank Redemption as much as the next person, but every so often you just need a comedic palate cleanser. I didn't need Tag to be the greatest comedy to ever be made. I just wanted to laugh and possibly get a little bit of heart.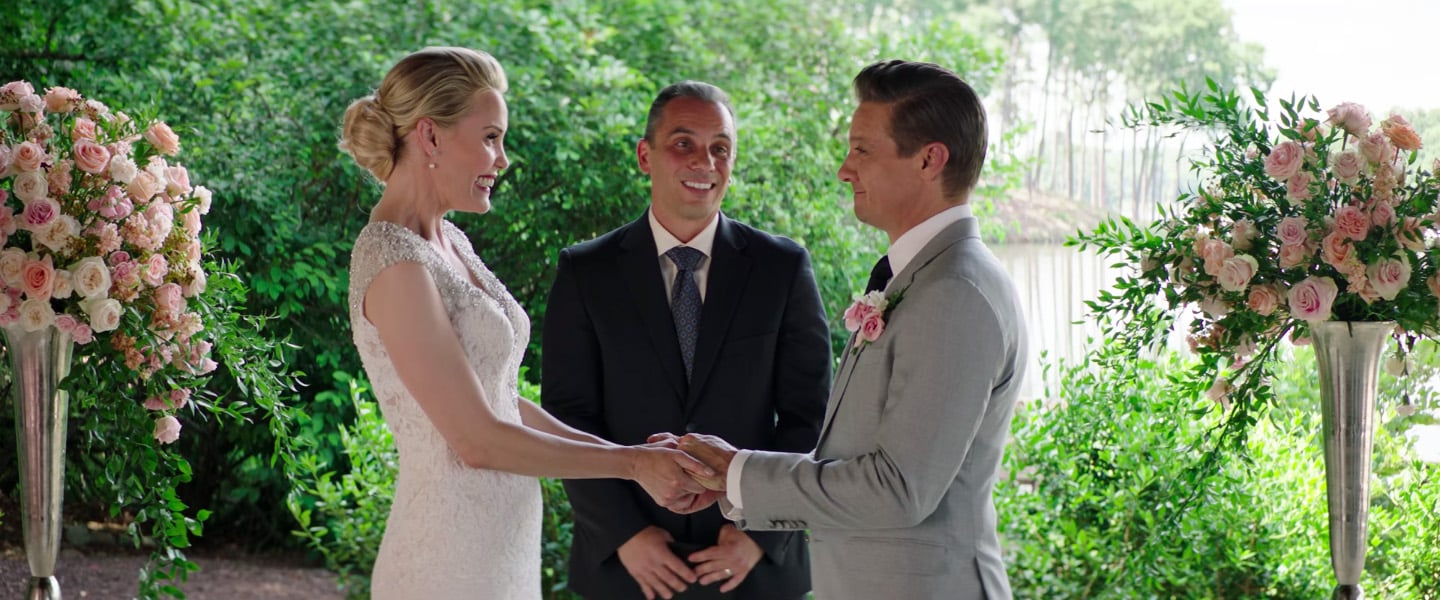 Tag is directed by Jeff Tomsic and stars Ed Helms, Jon Ham, Jake Johnson, Hannibal Buress, and Jeremy Renner as five friends who have been playing a game of tag every May for thirty years. They never know when someone might show up whether it be on a plane, in an office, or in their home town. When word goes around that the best player, Jerry, is retiring after never being tagged, the gang decides to team up and go after him one last time.
When it comes to comedy, all a movie has to do for me to reflect upon it positively is make me laugh. Did Tag make me laugh? Absolutely, it did. This entire cast looks like it's having so much fun with this material, and I couldn't help but have a great time right along with them. In fact, the cast is the perfect place to begin this review. Look at all of these comedy heavy-weights. This movie has Ed Helms, Jake Johnson, and Hannibal Buress who have all proven to be masters of comedy in some realm of the entertainment world. Then take a look at Jon Hamm and Jeremy Renner. First of all, how is Jon Hamm not a bigger star than he is? I love seeing Jon Hamm in movies simply because of how charismatic and cool he is. He seems like more of a classic Hollywood star as compared to a modern Hollywood star, and I think that sets him apart from typical lead or supporting actors. Hamm brings that same charisma to this role with great comedic timing, and he works extremely well with this group. Then, of course, we all know how great Jeremy Renner is. Jeremy Renner makes a compelling argument to be one of the best supporting actors in the business. It's probably because he has leading-level talent, which he has showcased in The Hurt Locker and Wind River, but he can also shine in a smaller comedic role like the one he has in Tag. The cast as a whole has amazing chemistry, and it makes for great comedy. I bought into the idea that this group had history and had been playing this game for thirty years, and I felt like I was being plugged right in to experience this borderline insane way of keeping friendships alive.
I also adore the story. Going back to the comedy, the only way this movie could have made this brilliant concept work was to escalate the stakes, and Tag brought the stakes. Great performances are made from high stakes. There is a scene in this film that takes place in a forest, and if you were to watch that scene alone, you would think that Tag was about life, death, and survival. Really it's just about a bunch of grown men playing a game where the goal is to touch someone else then run away, but those high stakes propel this movie far above a story about a playground game. These characters believed in the importance of the scenarios, so I believed with them. I also love the concept. I think it's interesting that these friends chose to play tag to keep their group of friends together. As Ed Helms says in the trailer, this game isn't about running away from whoever is "it." It's about getting closer to everyone playing the game and having an excuse to be together. One of the most difficult things in life is maintaining friendships with people who take even slightly different paths, but these friends found a child-like way of staying together. They didn't start a business together or play fantasy football or go out once a year with spouses and catch up. They play a game designed for children. I guess it all goes back to a quote from Stand By Me that says "I never had any friends later on like the ones I had when I was twelve." Most people aren't lucky enough to maintain that lifestyle and those friend groups, but these five friends have been able to, and it actually reaches a touching place in between all of the jokes.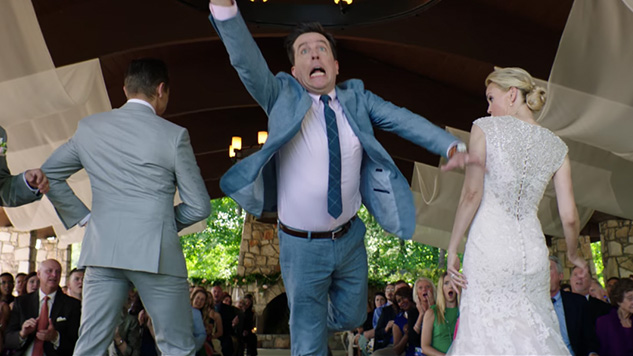 This isn't an all-time great comedy. When it's all said and done, it may not even be the best comedy of 2018. I do think that it's worth checking out, but I do have a few issues with it. It runs into a lot of problems that studio comedies do. It has plenty of exposition. A lot of that exposition comes from explanations to Annabelle Wallis's character who plays a print journalist for The Wall Street Journal, but just about every friend gets some time to explain exactly who he is and which role he fills in the friend group, as well as who he has become as an adult. It can also get a bit uneven in the pacing and in the story. The story itself is great, and most of the focus is placed on the main storyline of these friends nearly giving their lives to tag Jeremy Renner's character, but I did feel the movie slow down and derail when it addressed a few of its different subplots.
Overall, Tag is a good little comedy that probably won't be remembered, but I think it should be. I think it has more to say about growing up and growing older than it lets on. On top of the amazing main concept and great execution of that main concept, it's also hilarious due to the cast that actually seems to be composed of friends. I never questioned the chemistry or the validity of the friendships, and without any inside knowledge I wouldn't be the least bit surprised to hear that these cast members are good friends in real life. I'm typically not the biggest fan of Ed Helms, but he's perfectly utilized in this film, as are Jake Johnson and Hannibal Buress, who uncorks some of the best one-liners of the year. The stakes are pushed far beyond the actual stakes of a game of tag, and that's the reason these performances can come to life in the hilarious way that they do. This game of tag is no joke, and the all-business approach to the game is absolutely wonderful. It does fall into a couple of the comedy traps that a few modern comedies fall into with exposition and unevenness in story, but it's definitely worth checking out, and you might get more heart than you bargained for. I'm going to give Tag a 7/10.
Will you be seeing Tag? Comment down in the comment section and let me know! As always, thank you, and keep listening to 88.7 The Pulse!