It's time for another movie review presented by our good friends over at FatCats Gilbert on the southwest corner of Greenfield and Baseline! FatCats Gilbert is the best place to see all of the latest box office hits like Ant-Man and the Wasp, Incredibles 2, and Skyscraper! To see all showtimes and to purchase tickets, you can click right HERE!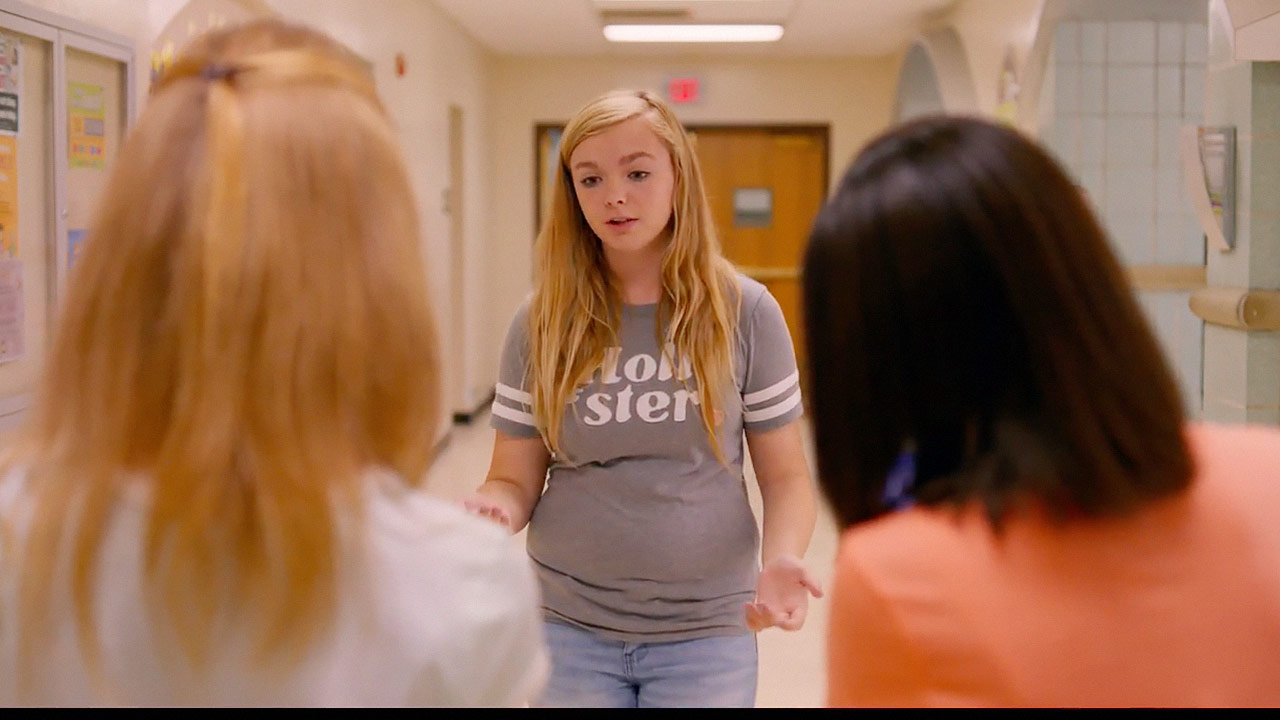 Well, here's a movie I've been very excited for. It's not going to be number one at the box office this weekend, but I probably wouldn't be using the Internet today if it weren't for Bo Burnham. Actually I probably would have, but ten years ago I wouldn't have been using it the way I was using it ten years ago. After a decade of following Burnham's Internet adventure, he's making his directorial debut with Eighth Grade. He's also working with A24, who is killing it right now. Obviously their biggest win of the past few years has been Moonlight taking home Best Picture, but releasing movies like Enemy, Ex Machina, Room, The Florida Project, and Lady Bird is no small feat. They might just have another awards contender up their sleeve with Eighth Grade!
Eighth Grade is written and directed by Bo Burnham and stars Elsie Fisher, as Kayla, a girl taking on the terrifying last few days of eighth grade. While she has tons of personality, ferocious passion, and a creative side that's perfect for the modern age, she doesn't often get to show those off. From a distance, it just looks like she's growing up, but inside Kayla's head there is a category five hurricane just waiting to strike.
It seems like every time A24 puts a camera in a director's hand for the first time, or at least the first time with a shot at worldwide distribution, the director kills it, and Bo Burnham is a shining example of that. This might actually be the best movie I've seen this year, and it doesn't get to that point with huge action set pieces or major stars. It gets there because of the raw, almost documented feel of this movie, and I think it goes to show Bo Burnham's understanding of people in a technological age. Burnham just seems to get humans. That's the best way I can possibly describe it. He is able to grasp the average, every day person at a level that I don't think I've ever seen before. It all boils down to Kayla, our main character, played by Elsie Fisher. Sometimes when filmmakers tackle a story about middle schoolers or high schoolers, they go larger than life. They decide to depict issues that the typical middle schooler or high schooler doesn't experience. Yes, it can be impactful, but Eighth Grade is a story about a girl with absolutely nothing extraordinary going on in her life. Though Kayla is just graduating eighth grade and moving onto high school like almost every other kid, it feels like everything is converging on her shoulders at once, and I thought Burnham and Elsie Fisher did an amazing job of capturing the anxiety of Kayla's move as well as the ridiculousness of her perception of the situation.
Burnham also nails the relationships in this movie, and it's because of the characters. Every single character in the film is so deeply flawed and imperfect, and those imperfections allow us to get to the bottom of who the characters really are. In real life, others tend to define you by your passions and the areas you exhibit excellence in while you define yourself by the things you need to work on, and I think this is especially true when you're young. Showing us Kayla's insecurities and her inability to follow her own advice let us see who she really is, and she's fully fleshed out. Her father is also an amazing character, and the relationship the two have is so imperfect and honest. As someone with a sister, I've seen the disconnect that a father and a daughter can have. It's like the two lives would never intertwine if it weren't for the familial relationship. On top of the generational gap that Kayla's father has to bridge, he's raising her as a single father. Sometimes he doesn't necessarily understand what Kayla is going through as a young girl, so he struggles to find things to talk to her about. I love that he can never find the right words to say to her, or the coolest way to take care of her. It's obvious that he loves Kayla and really wants to be involved in her personal and social life, but he falls face first through this film, even when he does seem to get through to her.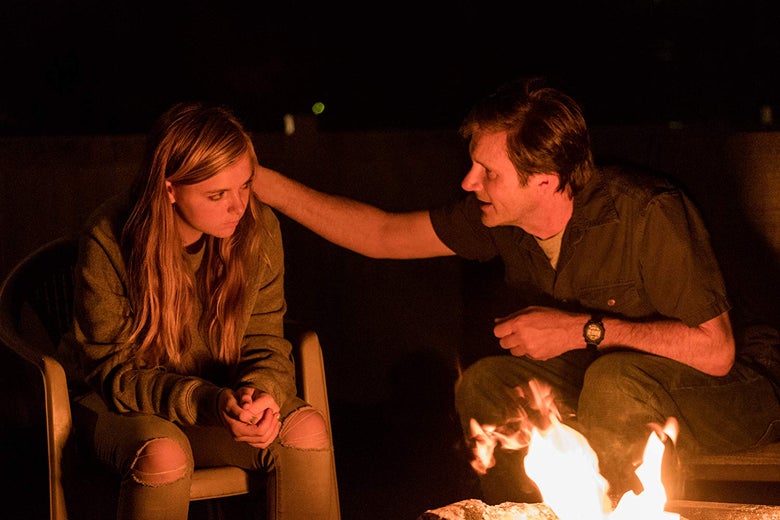 I also loved the dialogue in the film, but I don't love the dialogue in the way that I love Tarantino or Sorkin dialogue. I think that one of Sorkin's biggest criticisms is that every single character has Sorkin's personality and wit, making it so that none of his characters stand out for quickness or intelligence. In Eighth Grade, it's the complete opposite. None of these characters have any idea what to say, and it comes across as so natural. In fact, I'd honestly say that I loved the dialogue because it's completely meaningless. Approximately none of the words spoken in this film, save for a few towards the finale, have any meaningful content whatsoever. I think that's beautiful because that's how real life is. As harsh as it sounds, we don't converse with our friends and our loved ones because we genuinely care what they have to say. We have conversations with them because talking meaninglessly is the easiest way to keep a relationship going. I can't tell you how many conversations I've had with my friends and my family about things that just don't matter, but I can tell you that aside from the disagreements I have with them, as all people have, talking about things that don't matter is one of my favorite things to do. In Eighth Grade, Kayla's father might be talking to her about a food that he thought she didn't like, and the conversation may drag on for an uncomfortable amount of time, but the real content of that conversation is Kayla's father showing her that he cares about her enough to know trivial things, like her opinions on bananas. Often times the most important parts of a conversation are the subtext or the things left unsaid, and Bo Burnham seems to understand that about human communication.
Though this isn't the movie you'd probably expect out of the gate from Burnham, it is funny. It's not funny because Burnham sends his actors out there to tell jokes. It's funny because it's painfully awkward and relatable. A lot of comedy comes from truth, so inserting Kayla into awkward situations that would stifle even the most relaxed audience member is hilarious and extremely satisfying. You're telling me that I'm not the only one who has ever been in a situation that left me with no idea what to say or do, so I just had to proceed awkwardly? That's a relief. It's also hilarious, both because I know the feeling as well as because I don't have to face the internal repercussions of the weirdness. I can simply watch Kayla suffer through the situation while I sit on the sideline.
Overall, Eighth Grade just goes to show that Bo Burnham understands humans, situations, comedy, and the modern age, and he brought them all together in what might just be the best movie of the year so far. All of the performances are so honest and vulnerable, and the flawed characters inject so much heart and truth into the circumstances. He also perfectly captures what it's like to grow up. When you're moving on to a different point in your life, it might seem like everything is coming to a head at once when, in reality, nothing is happening. There are no special events in this movie. There are no special characters in this movie. There are no special moments that make one person stand out over another. Despite all of that, every single sequence comes across as life or death because of the way Burnham and Elsie Fisher are able to play their objectives and their stakes. There's even a pivotal scene for Kayla where she ends up in an inopportune situation with an older boy, which might seem inconsequential from afar, but Burnham and Fisher do an amazing job of letting us into Kayla's psyche. We see how truly violating it feels to be in that situation, and the lack of power in a moment like that can leave a person feeling extremely exposed, uncomfortable, and changed. I think it's a vital scene for a modern age that has only recently begun to realize what those situations do to victims. Burnham hit an absolute home run with his directorial debut, and we need movies like Eighth Grade to help us understand ourselves and others. I'm going to give Eighth Grade a 9.5/10.
Will you be seeing Eighth Grade? Comment down in the comment section and let me know! As always, thank you, and keep listening to 88.7 The Pulse!