It's time for another movie review presented by our good friends over at FatCats Gilbert on the southwest corner of Greenfield and Baseline! FatCats Gilbert is the best place to see all of the latest box office hits like Halloween! To see all showtimes and to purchase tickets, you can click right HERE!
It's almost Halloween, and forty years after Michael Myers made his big-screen debut, he's back! Also, if you were wondering, this is a review for the new film. I have no idea why this movie was given the exact same title as the original, but I have to roll with what I've been given. I do love the first Halloween. It might be my favorite horror movie of all-time, even with its known issues. If I had to pick one horror movie to watch to get me in the mood for the season, it's absolutely the original 1978 film. It's still scary, and John Carpenter is one of the best at crafting scares. I don't love the sequels, which is one reason that I was excited to see this. It's scrapping just about everything in the rest of the franchise and picking up forty years after the original. Is it worth throwing all of the Halloween lore out the window?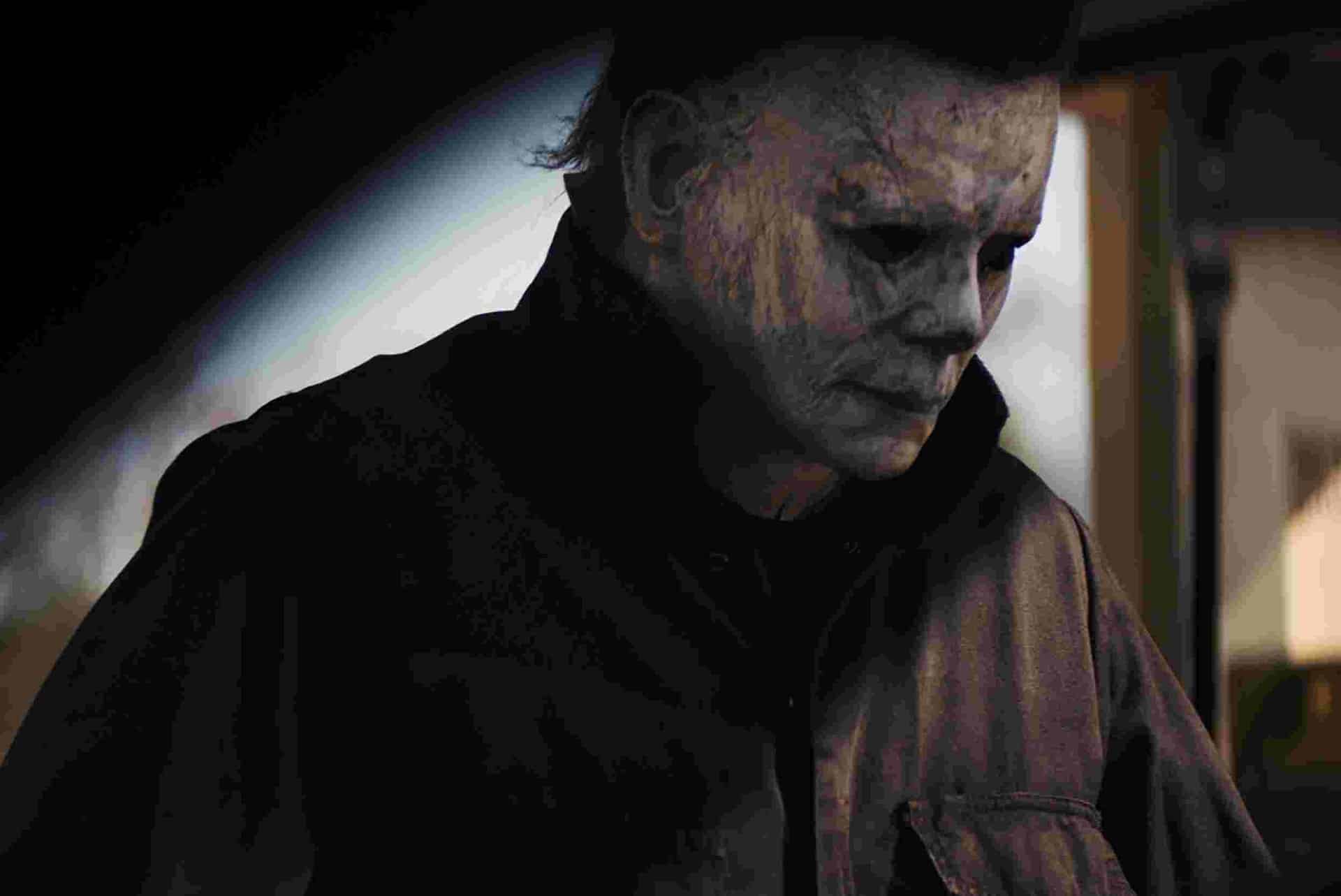 Halloween is directed by David Gordon Green and stars Jamie Lee Curtis, Judy Greer, and Andi Matichak. Michael Myers has gone away to a mental institution for the past forty years after committing murders in a suburban neighborhood on Halloween night. On the anniversary of his killing spree, he returns to finish the job, stronger than ever. Little does he know, Laurie Strode has spent the past four decades preparing for this night, and she doesn't plan on wasting the opportunity to kill Michael for showing her that the world can be a dark and horrible place.
I'm honestly starting to think that I should stop saying that I'm not a fan of horror. It may never be my favorite genre, but I'm starting to love it more and more. 2018's Halloween is only helping the cause. I really enjoyed this movie. First, this is the absolute scariest that Michael Myers has ever been. Michael is so well used in this film, and he could truly kill anyone at any time. His kills are also much more horrifying than ever. I thought that David Gordon Green did an excellent job deciding what the audience is shown. Many kills take place off-screen, but seeing the aftermath is even more terrifying than anything Michael could have done right in front of our faces. I also loved how Green set up the scares. I think that his experience in comedy may have helped him out with the way he structures the horror elements. The kills and scares are all perfectly set-up with gruesome, horrifying, relentless, unapologetic payoffs. On top of setting up scares, his filmmaking talent is evident. He uses the camera so well to hide certain areas of the screen or to highlight certain sequences that he wants your eyes to be drawn to. The lighting, framing, and blocking build tension and atmosphere beautifully, and the horror elements alone made this film work for me. I also thought that Green balanced the film very well. Yes, this is a slasher, but it's also very funny. While the comedy sometimes takes place within a horror sequence, I didn't find it to be out-of-place. The tones mesh well, and I have to give credit to Green for bringing the two elements to the table.
Jamie Lee Curtis is also spectacular in this film, and I love what they've done with Laurie Strode. Michael Myers isn't the only monster in this film. Laurie has been planning for Michael's return, and I found the psychological damage within her character extremely fascinating. I also loved the relationship between Laurie and her daughter, played by Judy Greer. For some sick reason, I always love revisiting characters in franchises and seeing that they haven't led perfect lives. It often humanizes the characters and gives them more layers, and Laurie Strode is easily the best character in this movie. I think that if you're a fan of the Halloween franchise, it's going to be tough to walk out of the movie theater displeased. It handles Laurie in a really interesting way, the scares are excellent, Michael Myers is more of a presence than ever, and it feels like a late 1970's horror movie. The slasher elements, the title cards, and the John Carpenter score give us the comfort we want when revisiting a beloved franchise as well as the tension we want out of the horror genre.
Just like the original, this one does have a few issues. I do think that it gets a bit off-track in its storytelling. The pacing definitely feels off at certain points, almost as if it's trying to rush certain character moments solely to keep the run-time under one hundred minutes. At other points, there are a few scenes that I didn't find necessary to the story. I would have liked a bit more focus on some of the other characters, and I definitely think that the time could have been taken from minor characters who did not have a solidified purpose for being in the film. As strong a character as Laurie is, there isn't much emotional attachment beyond her relationship with Michael. I also think that some of the motivations are strange and feel conjured up at any given moment. Certain characters make decisions or change goals halfway through the film without any motivation or arc. If a character is going to change goals, I want to be able to see the arc that led to the philosophical change, but a few scenes did feel crammed in for the sake of surprise.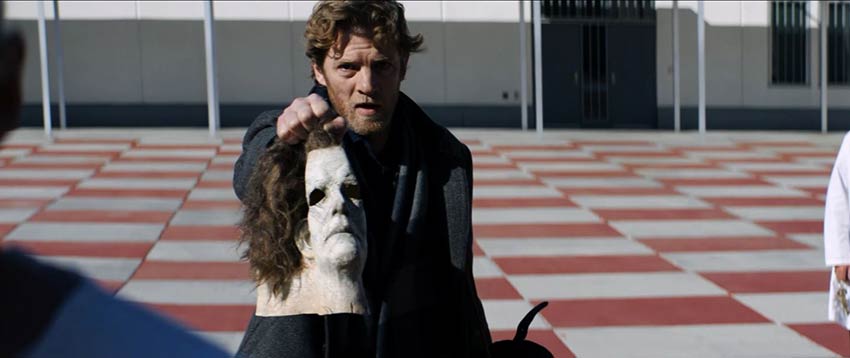 Overall, if you're a fan of the Halloween franchise, I would probably suggest seeing this movie. David Gordon Green does a fantastic job with the scares, and Michael Myers is more terrifying than ever. Green uses space extremely well to build tension, and his decisions about what he should and should not show make it look like he's a seasoned horror vet. I also loved Laurie's role in the story. She is a damaged human who witnessed pure, unjustified evil one night forty years ago, and it continues to haunt her, and Jamie Lee Curtis does a great job of showing all of Laurie's layers. The score works really well, and the movie nails the tone and feel of a late 1970's slasher. It does have issues with its characters, especially when it comes to arcs and motivations, but I came for the scares, and Laurie's depth was more than I bargained for, so I left more than satisfied. I'm going to give Halloween a 7.7/10.
Will you be seeing Halloween? Comment down in the comment section and let me know! As always, thank you, and keep listening to 88.7 The Pulse!