It's time for another movie review presented by our good friends over at FatCats Gilbert on the southwest corner of Greenfield and Baseline! FatCats Gilbert is the best place to see all of the latest box office hits like Bohemian Rhapsody! To see all showtimes and to purchase tickets, you can click right HERE!
Oscar season is rolling in, and Green Book has been one of the front-runners since its announcement. With Viggo Mortensen and Mahershala Ali leading the cast, I felt pretty confident that it would become an audience favorite. The trailer was fantastic, and the subject matter hinted that it might be a movie that is relevant both in the time it takes place as well as now. It's also a different look for the director, Peter Farrelly, who has made his name with movies like Dumb and Dumber, Kingpin, and There's Something About Mary. I love all three of those movies, but it's always excited to see a director step outside his or her comfort zone and take on a new challenge. Let's talk about the movie!
Green Book is directed by Peter Farrelly and stars Viggo Mortensen and Mahershala Ali. Tony Lip, played by Mortensen, is a blue-collar worker in New York City. He works as a bouncer, but when his club shuts down for maintenance, he is left looking for work. Luckily, his name spreads around town as the best candidate to be a personal driver for a doctor of music, played by Mahershala Ali. The doctor will need all the help he can get as Tony drives him on a tour of the south as the two encounter racism and learn a little bit more about the way others see the world.
It's not unusual to see a movie about race relations and racial tension that immediately goes the hard-hitting and terrifyingly filterless route. Green Book does not do that, which is why I think that this movie will stand out. Hard drama works, but it is refreshing to see such positivity with negative subject matter. It actually reminds me of Hidden Figures from 2016. Yes, both films tackle racism and division, but they both use such positive tones and positive messages to convey what they are trying to say. I actually believe that the message is more powerful this way. There are some moments that become difficult to watch, but as a whole, this could be the crowd-pleasing feel-good movie of the year. Instead of discussing the consequences of racism, it shows the possibilities of relationships that look past that aspect of humanity, and the emotional payoffs are spectacular. I also loved the acting. The best thing about Green Book, in my opinion, is the relationship between Tony and Dr. Shelly. The two are from completely different worlds, and we see a bit of a role-reversal. They actually discuss their different backgrounds and how they may be filling the opposite stereotypes, and I loved that dynamic. Both of these characters, but especially Dr. Shelly, defy norms, and the writing is able to bring out the best in the two men. The writing really pops because of the performances, and I wouldn't be surprised to see either Mortensen or Ali nominated for an Oscar. As the more vocal, crude, outspoken man of the duo, Mortensen definitely shines brightest, but often times it takes even more control to give the subdued performance Ali gives. As different as the two may be, they have great chemistry and bring so much humanity to their roles. It's also much funnier than I expected it to be. Again, this is partially due to the acting and the delivery, but I love that the film is often able to find the comedy in this situation, making it so accessible and easy to watch while also having so much to say.
My only issue with the film lies in one particular scene. The movie spends a lot of time building its characters, and the time is well-spent. The characters, Tony and Dr. Shelly in particular, are beautifully fleshed out, but there is one scene early in the film that I feel doesn't belong. I think that it definitely sells us on something that Tony is not. The scene takes place in the first act, so it established something early on that was never given more screen-time. I'm glad the film never returned to that aspect of Tony's character because I love the direction he goes through the rest of the film, but I think that this particular sequence could have been deleted entirely. It's not that big of a deal, but I do feel that it changed my watching experience unnecessarily. Green Book is based on a true story, so it may have been something that happened in real life, but in the context of the film, it doesn't make sense.
Overall, Green Book is one of the best movies of the year, and I wouldn't be surprised in the least if it came out as an audience favorite. It's an easy movie to love, and I attribute most of that to the fact that it rarely goes dark. Most of the time we see films that cover race relations take an extremely dark route. Green Book remains positive and even finds the comedy in the differences between Tony and Dr. Shelly. The characters are great, and their dynamic is one of the best things about the film. Viggo Mortensen and Mahershala Ali give amazing performances, and they give so much humanity to their characters. You just can't help but smile while watching it, but it's sneakily well-crafted and well-written to be a nicely rounded Best Picture front-runner. I'm going to give Green Book a 9.4/10.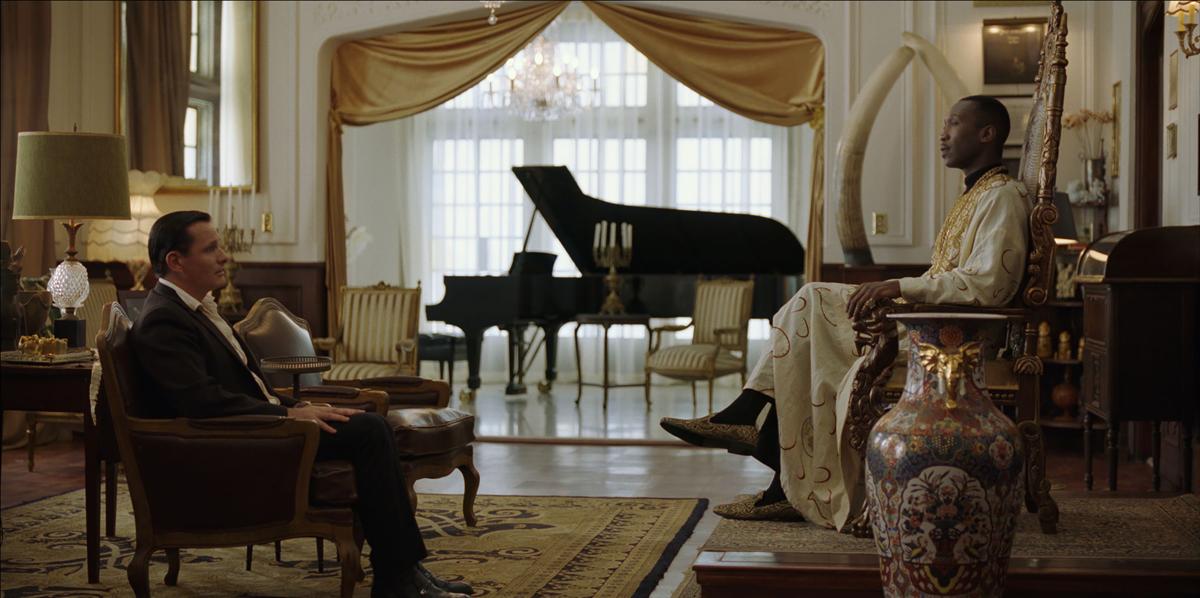 Will you be seeing Green Book? Comment down in the comment section and let me know! As always, thank you, and keep listening to 88.7 The Pulse!