2016 is here, and there are so many new movies that will hit theaters this year. 2015 was a great year, but let's take a look ahead at the top 52 movies that I'm looking forward to in 2016 with their release dates, one for each week of the year! To be completely honest, the reason it's 52 instead of 50 was because I heard about two of the movies in the middle of writing the list and didn't want to exclude numbers 51 and 52, so without further ado, we have a lot of movies to go over, so let's do this.
52. The Huntsman: Winter's War-April 22nd
First up we've got the sequel to 2012's Snow White and the Huntsman. Chris Hemsworth will return as the Huntsman to face off against the returning Charlize Theron's Ravenna and her sister played by Emily Blunt. The two sisters are attempting to take over the land, and the Huntsman and his new love interest played by Jessica Chastain will attempt to stop them. I wasn't a huge fan of the original movie, but the additions of Jessica Chastain and Emily Blunt get me a little bit excited to see this.
51. The Divergent Series: Allegiant-March 18th
One of the most popular book to movie adaptations returns with Shailene Woodley, Theo James, and Miles Teller in the third installment of the Divergent series. I'm not big on the Divergent movies, and I'm getting a little bit tired of young adult fantasy book to film adaptations, but I probably won't be able to miss this one.
50. Mechanic: Resurrection-August 26th
Jason Statham returns as Arthur Bishop. When he thinks his days of murder are behind him, his love interest is captured, and Bishop must finish with three more assassinations to save her. The original 2011 Mechanic was very average in my book, but I won't ever be able to pass up Jason Statham in an action movie.
49. Now You See Me: The Second Act-June 10th
I thought the first movie had so much potential that it didn't reach, but with the return of Jesse Eisenberg, Mark Ruffalo, Morgan Freeman, and Woody Harrelson as well as the addition of Daniel Radcliffe pique my interest, and I think the first one is good enough to earn the second movie a watch.
48. The Angry Birds Movie-May 20th
I don't know too much about the plot of this movie, but with the voice actors like Peter Dinklage, Kate McKinnon, and Bill Hader taking up a movie based on what might be the most popular phone game ever, I'll give it a shot in hopes of an unexpected heartwarming story and great animation.
47. Teenage Mutant Ninja Turtles: Out of the Shadows-June 3rd
The Teenage Mutant Ninja Turtles are my childhood, and I was pretty disappointed in the last movie, but I was on board with the trailer after seeing the Turtle Van as well as Bebop and Rocksteady. I don't like that the turtles are running around in the daytime, and I see a few Michael Bay-isms in the trailer, but I am interested in seeing the movie.
46. Kung Fu Panda 3-January 29th
I liked the first two Kung Fu Panda movies, so with Jack Black's Po returning to battle two new threats to his world, I'll probably have to give this one a look.
45. London Has Fallen-March 4th
I didn't really like Olympus Has Fallen, and I'm not really sure how it made enough money to get a sequel, but hopefully with the return of the three main characters I'll be able to turn my brain off and have fun for a little while in the movie theater with this one.
44. The Finest Hours-January 29th
This is the story of the "most daring rescue in US Coast Guard history." I really liked the trailer, and I'm excited to see Chris Pine and Eric Bana in this movie, and I hope it can deliver in the way that it can.
43. The 5th Wave-January 15th
After four attacks from an alien force, Cassie, played by Chloë Grace Moretz, will try to save her younger brother and do her part in stopping the fifth attack. I love Chloë Grace Moretz as an actress, and though the trailers haven't wowed me, I'm still going to check this one out in theaters.
42. The Witch-February 26th
A family is torn apart in 1600s New England from witchcraft and possession. I'm not a huge horror movie guy, but I'm hearing such great things about this one from film festivals and critics that it has to make the list.
41. Sully-September 9th
This is the story of Captain Chesley "Sully" Sullenberger who landed a malfunctioning plane of passengers in the Hudson River. This movie will showcase the life, event, and aftermath of what this man had to deal with, and how could I not be excited with Tom Hanks in the lead and Clint Eastwood behind the camera?
40. Eddie the Eagle-February 26th
This movie is the story of the first Olympic ski jumper from Great Britain. After Kingsman: The Secret Service this year, I have to be excited to see Taron Egerton in a movie with Hugh Jackman, and I hope this movie crushes it.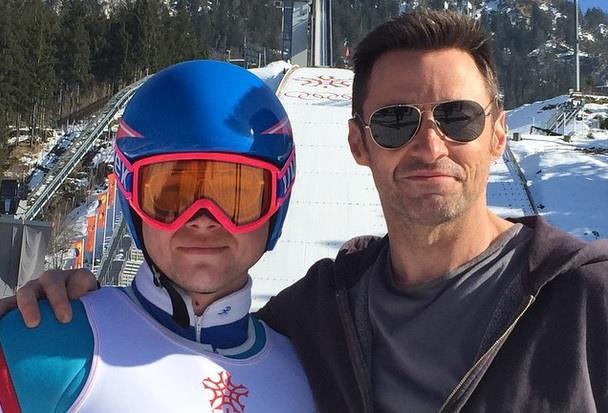 39. Jane Got a Gun-January 29th
Natalie Portman will star in a new western where she enlists in the help of her ex-lover to protect her husband from one of the most dangerous gangs in the Wild, Wild, West. I love Westerns, so I'm really excited to see a new style with Natalie Portman in the lead. The trailers look strong, so I'm definitely ready for this one.
38. Race-February 19th
2016 will bring the bio-pic of the famous runner, Jesse Owens. I think Stephan James and Jason Sudeikis both look really good in this movie, and as a sucker for a good bio-pic, just like the Academy, I'll be sure to check out this film.
37. Snowden-May 13th
One of the most interesting men in the United States, Edward Snowden, will get a bio-pic starring Joseph Gordon Levitt in 2016. Last year around this timeI thought that this would be a 2015 movie, but I'm still excited to learn about this mysterious character nonetheless.
36. Triple 9-February 26th
A very underrated director in my opinion in John Hillcoat will helm this movie with Kate Winslet, Aaron Paul, and Norman Reedus. This film will have criminals teaming up with corrupt cops to complete their biggest heist yet.
35. Magnificent Seven-September 23rd
In the remake of the classic 1960 film, Chris Pratt and Denzel Washington will star in another 2016 Western where seven gunmen will try to defend a town from criminals. I have to be excited for Chris Pratt as well as Denzel Washington getting to work with the director of Training Day.
34. Zoolander 2-February 12th
Derek Zoolander is back, and when celebrities start dying wearing a classic face of his, he must get back into modeling and stop whoever is killing these celebrities. I love the original Zoolander, and the trailer, while showing a lot, gave me some interest in the sequel to the classic  Ben Stiller comedy.
33. Neighbors 2: Sorority Rising-May 20th
I had a great time with the first Neighbors, and when a sorority moves in next to Seth Rogen and Rose Byrne, they need to enlist in the help of Teddy played again by Zac Efron to take the sorority down. Again, I love Chloë Grace Moretz as an actress, and I'm excited to see what she and Selena Gomez will bring to the movie.
32. The Legend of Tarzan-July 1st
One of my favorite childhood movies is getting a live action movie. That's all I really need to say. Throw Samuel L. Jackson into the movie with Margot Robbie, and now I'm definitely going to see this movie.
31. Independence Day: Resurgence-June 24th
I love the original Independence Day, and while I'm not a huge fan of Liam Hemsworth, I am very excited for this movie. It looks bigger and badder than the original. I'm not necessarily saying that means better, but with the return of Jeff Goldblum, this is a must-see for me.
30. Zootopia-March 4th
Have you seen the trailer for this? I'm totally buying this movie. The trailer had my showing of Star Wars: The Force Awakens cracking up from just one scene, so as long as the movie didn't show everything it had in the trailer, it could be the next Big Hero 6.
29. Star Trek: Beyond-July 22nd
I'm not going to lie. I'm not crazy about the trailer. It looked like they were going for a Guardians of the Galaxy feel, and I'm not feeling it. I am still excited to see what Justin Lin can bring to the franchise, and with the sci-fi genre thriving now more than ever, I'm definitely going to give this one a look.
28. Everybody Wants Some-April 15th
Richard Linklater's follow up to Boyhood looks a lot like Dazed and Confused, and with the movie being about the realistic lives of 1980s college baseball players, I'm definitely pumped to see what this one will do.
27. Midnight Special-March 18th
As another sci-fi movie in 2016 and with stars like Adam Driver, Kirsten Dunst, Joel Edgerton, and Michael Shannon, I have to see this. It's about a father who discovers his son has special powers, and they must go on the run and defend themselves.
26. Fantastic Beasts and Where to Find Them-November 18th
I'm not a die-hard Harry Potter fan, but I am excited to see this movie. It takes place seventy years before the events of the Harry Potter films and books. This film places a writer in New York in  community of witches and wizards. I think Eddie Redmayne is a brilliant actor, and I can't wait to see him in this.
25. La La Land-July 15th
With the director of Whiplash behind the camera and Ryan Gosling and Emma Stone in the lead roles, I have to be excited for this movie. Ryan Gosling stars as a jazz pianist who falls in love with an aspiring actress played by Emma Stone. Ryan Gosling and Emma Stone have incredible chemistry, and Whiplash was my second favorite movie of 2014. Can't wait for the summer!
24. Story of Your Life-Unofficial
More sci-fi as director of Prisoners, Enemy, and Sicario Denis Villeneuve is back in 2016 with stars Amy Adams, Jeremy Renner, and Forest Whitaker. After an alien ship lands on our main characters planet, an expert in linguistics will attempt to communicate with the aliens to determine whether they are here for peace or war.
23. Bleed for This-Unofficial
This movie is the real life story of fighter Vinny Pazienza who gets in a near fatal car accident threatening his abilities to live even the simplest form of life. I've heard such great things about this movie, and I love Miles Teller. I love boxing movies and I can't wait to see this film.
22. Whiskey Tango Foxtrot-March 4th
Tina Fey teams up with Margot Robbie and Billy Bob Thornton to star as a journalist covering wartime in Afghanistan and Pakistan. This movie is going to be a comedy, and I really believe that with the cast and premise, this movie could be a big hit or a big swing and miss. I'm hoping for a big hit.
21. The Girl on the Train-October 7th
Emily Blunt is back after a performance I hope she get nominated for in Sicario in a new murder mystery. In this film based on a novel, Rachel, played by Blunt, will meet what seems like the perfect couple, but when the lady is murdered, she is suddenly involved in a "who-done-it" mystery.
20. Assassin's Creed-December 21st
The crew from Macbeth (which I haven't seen yet that I really want to) is back together attempting to turn around the bad aura given off by video game movies. I love Michael Fassbender, and I think that he and Marion Cotillard are teaming up with the perfect video game to break the cold streak.
19. Warcraft-June 10th
I've never played the video game, but I think this movie has huge potential. I think it could finally reverse the way video games are thought of. I think that they brought on the perfect director in Duncan Jones, and I can't wait to see this movie.
18. The Jungle Book-April 15th
Ever since this trailer dropped it has been getting huge buzz. Jon Favreau is a great director, and check out all of those voice actors. Scarlett Johansson, Bill Murray, Idris Elba, Ben Kingsley, and Christopher Walken don't even complete the list. The original Jungle Book is one of my favorite Disney movies, and I am so psyched for this movie.
17. The BFG-July 1st
My biggest problem with Bridge of Spies was that it didn't have the Spielberg magic. This one looks like it has all of the magic returning. I love the book, and I think this movie has huge potential to be Spielberg's next classic.
16. John Wick 2-Unofficial
Keanu Reeves returns as John Wick after his first movie in 2014. I loved the first movie so much. It was gritty and was so well shot. If you haven't seen the picture of Keanu Reeves walking around in a bloody shirt with a leashed pit bull, do yourself a favor and check it out.
15. Gambit-October 7th
Channing Tatum is finally getting to work on his passion project, and I'm so excited about it. I love Channing Tatum, and I think he is perfect for the role. He's so likable and funny. Gambit has a ton of potential.
14. Ghostbusters-July 15th
One of my favorite comedies is being rebooted and with the perfect actresses in Melissa McCarthy, Kristen Wiig, Kate McKinnon, and Leslie Jones. I wasn't a fan of Melissa McCarthy until I saw Spy last year, and now I believe this is the perfect casting to reboot a classic movie.
13. Finding Dory-June 17th
We're finally getting a sequel to Finding Nemo, which is one of the more highly regarded Pixar movies. Ellen DeGeneres will reprise her role of Dory, which is one of my favorite voice performances of all time. Pixar is finally beginning to give us the sequels we want, and I'm stoked for Finding Dory.
12. Passengers-December 21st
Chris Pratt and Jennifer Lawrence star in this one, and what else do I have to say. These are two stars who are two of the most likable actors in Hollywood. When Chris Pratt's character wakes up from a sleep chamber 60 years early, he decides to wake up another passenger so that he doesn't have to live out his remaining days as a lonely man. What an awesome premise, and I'm once again hooked on a sci-fi plot.
11. The Nice Guys-May 20th
First of all, if you haven't seen Kiss Kiss Bang Bang, go check it out. This movie looks like Shane Black's return to that style, and if you throw in Russell Crow and Ryan Gosling, I'm going to go see the movie.
10. Hail, Caesar-February 5th
The Coen brothers, Joel and Ethan, are back with Scarlett Johansson and Channing Tatum. I love both of those actors, and the Coen brothers are some of my favorite writers-directors. I'm so excited for this movie, and I think it will be great.
9. Untitled 5th Bourne Film-July 29th
Matt Damon is one of my favorite actors, and he's returning to one of my favorite action franchises to play arguably his signature character. Paul Greengrass is also returning, and after three great Bourne movies, I have to be psyched about this movie.
8. Doctor Strange-November 4th
This may be the most unique Marvel movie we have seen yet, and I think Benedict Cumberbatch is the perfect choice for the role. This is the perfect movie to connect the universe with the mystical side of the galaxy. After seeing what Marvel could do with Guardians of the Galaxy, a property that non-comic book nerds didn't know about, this movie could be awesome.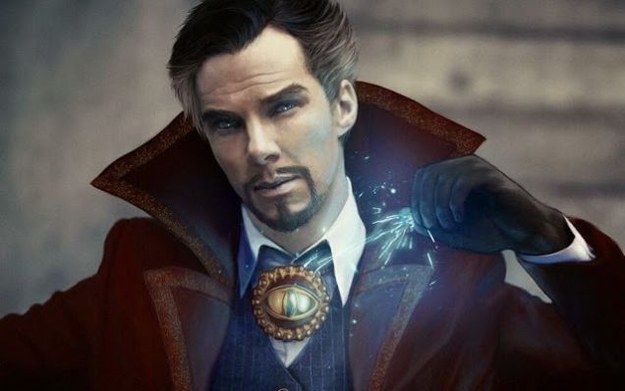 7. Silence-Unofficial
My personal favorite director Martin Scorsese is working with Adam Driver, Liam Neeson, and Andrew Garfield. It doesn't look like the typical Scorsese movie, but he has shown diversity with movies like Hugo, and I'm all hands on deck for Silence.
6. X-Men: Apocalypse-May 27th
Bryan Singer hasn't failed us yet behind an X-Men movie, and I don't think he will this time. This movie brings back the awesome actors of Michael Fassbender, Jennifer Lawrence, and James McAvoy while enlisting in the help of up and coming actors Oscar Isaac and Sophie Turner. I loved X-Men: Days of Future Past and hope that this movie picks up where DoFP left off.
5. Deadpool-February 12th
2016's Deadpool is the definition of a passion project. Ryan Reynolds is finally getting his chance to play the character he was born to play. He has done it before, but not to his fault, it didn't go well. As the first R- rated Marvel film, I'm overly excited to this movie.
4. Suicide Squad-August 5th
This move is bringing some of the biggest DC villains onto one team, and to be completely honest, I wasn't excited out of my mind for this movie before the trailer dropped at Comic Con. After the trailer dropped, I went crazy. There are times I think it might be my most anticipated DC movie of the year, but then I rethink myself. I'm still excited by the great cast and director, and I can see this movie being a big hit.
3. Captain America: Civil War-May 6th
If you're a movie fan, how can you not be excited for this movie? The Russo brothers are returning after arguably the best film in the Marvel Cinematic Universe, and it looks like they are going to nail it once again. I don't want to make too many judgements before I see the movie, but I just can't wait for this movie. The trailer established for me that there are stakes, and that will make for real danger for the characters we love.
2. Batman v Superman: Dawn of Justice-March 25th
We are finally going to get to see the two most well-recognized super heroes on-screen for the first time. How has it not happened yet? Who cares? It's happening this year. The trailers kind of blew certain aspects of the film for me, but I'm still psyched for the movie, and it's my number two most anticipated movie of 2016.
1. Rogue One: A Star Wars Story-December 16th
After Star Wars: The Force Awakens was a huge financial and critical success. I absolutely loved the movie. It wasn't perfect, but I don't see how we can move forward and not have a Star Wars movie topping our "most anticipated" lists. If you don't know what Rogue One: A Star Wars Story is, it stars Felicity Jones of The Theory of Everything in a team of rebels attempting to steal the plans for the Death Star. We're going back to the originals. There is no way I can't be excited. I don't know everything about this movie, and I don't want to. Secrecy might have been the biggest strength on f Star Wars: The Force Awakens, and I hope they continue with secrecy. It pays off. That's why Rogue One: A Star Wars Story is my number one anticipated movie of 2016.
Well, there they are. Fifty-two movies to look forward to in 2016. It's looking like a good year in movies, so stay tuned with me for the scoop on these brand new flicks. I should have my Top Movies of 2015 out very soon. There are a few movies I still want to see before I make my final judgements, but I have a rough sketch of where everything will end up, so stay tuned for that, and as always, keep listening to 88.7 The Pulse.
PHOTO: ExploreLifeStyle