It's Tuesday, not Friday, but it's never a bad time for a movie review presented by our good friends at FatCats Gilbert located on the southwest corner of Greenfield and Baseline! The Pulse Movie Crew is always out there seeing the latest releases and eating the delicious food brought straight to your comfortable recliner!
We're getting into the summer movie season, and with the sunniest season here, let's talk about a movie I have been so excited for since I first heard that the script was floating around Hollywood, The Nice Guys. I have been a huge Shane Black fan for such a long time, and this is his newest release. I absolutely adore Kiss Kiss Bang Bang, and I am a fan of Iron Man 3. Shane Black also wrote all four Lethal Weapon films, an action franchise I love, and he played a role in producing the original Predator film. He has a short but awesome body of work, and I couldn't wait to see The Nice Guys. I'm also a huge fan of both of the stars in this movie, Russell Crowe and Ryan Gosling. I truly believe that Russell Crowe is one of the best actors of his time, and he always seems to elevate average movies to be good or great. Gladiator is one of my favorite movies, and a lot of that has to do with Crowe. I also love Ryan Gosling. I think that Ryan Gosling is one of the most underrated working actors. I feel like a lot of times the public or critics chock Goslings success up to abs and looks, but Gosling is a fantastic actor. I love Drive, and Gosling typically kills it in so many roles such as The Place Beyond the Pines, Lars and the Real Girl, Half Nelson, The Big Short, Only God Forgives, and yes, both The Notebook and Crazy, Stupid, Love. I also think he is just an overall great guy who I find very easy to like. With that being said, let's talk about The Nice Guys!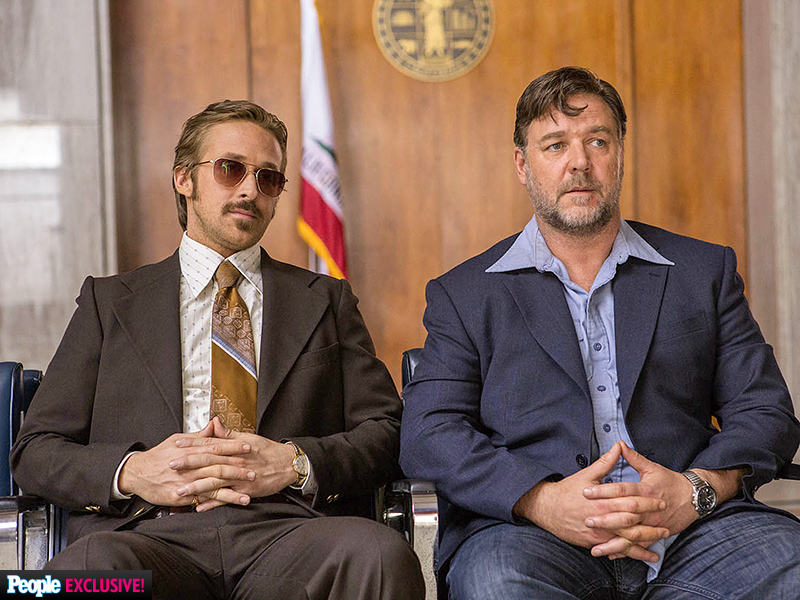 The Nice Guys is written and directed by Shane Black and stars Russell Crowe, Ryan Gosling, Angourie Rice, Matt Bomer, Margaret Qualley, and Kim Basinger. In 1970s LA, a private investigator, played by Ryan Gosling, and an unlawful enforcer, played by Russell Crowe, meet to come together for a case to find a missing adult film star. With plenty of twists, tangles and shocking discoveries, they learn that they have gotten themselves into much more than they bargained for.
I have to say that I really, really liked this movie. I liked this movie a lot. I have to first mention Shane Black. The man has been making movies his own for a long time now, and with each and every screenplay and directorial appearance, he leaves his mark. This is, in its rawest form, a Shane Black film. It feels like a homage with the quick and snappy dialogue, the constant gut-busting one liners, and the awkwardly fit, mismatching characters. The Nice Guys has his footprint all over it, and I mean that in the best way possible. If you enjoyed Kiss Kiss Bang Bang, this is definitely a movie to check out because Shane Black brings the tone and characters that he is known for, and it works so well. Next, I have to talk about Ryan Gosling and Russell Crowe. Both of them were absolutely amazing. Am I saying that they are going to be Oscar nominated? I don't know, but they are both absolutely fantastic in their roles. Ryan Gosling always seems to be improving and getting more charismatic and likable. He is just so funny and likable, and he can cover such a complete range while also making amazing chemistry with his costars. This may also be my favorite Russell Crowe performance since 3:10 to Yuma, and it may even exceed that. Both of them are so funny in the film, and they have amazing chemistry which is what can really drive a comedy; especially a buddy cop movie such as The Nice Guys. I was constantly on the edge of my seat, and the way that Shane Black tells his stories and uses the camera is darn near flawless and so perfectly stylistic for what he does in his films. From the cuts to the angles to what is contained in the shots, it is pure Shane Black gold. I was very invested in the story, and it was one of the most interesting stories I have come across all year. It's such a perfect premise for Black to excel, and while it's a funny premise, it makes for a story that I found so interesting and fresh. Finally, I loved how the film captured the essence of 1970s Los Angeles. It felt like an older film that was just being released, and it also captured its setting so well. There are times in the movie where I literally pointed at the screen to call out landmarks I recognized. As an Arizona native, sometimes it's hard to believe that the places in movies exist, but in The Nice Guys I recognized multiple places like the famous Comedy Store and the Felix Auto Shop.
I do have a couple problems with the movie, but the problems definitely do not outweigh my positives. First of all, it felt like the film dragged on a little bit. It isn't that I wasn't having a good time with it, but it definitely dragged a bit toward the end, and I felt like there was a little bit of the movie that could have been taken out while still leaving the story just as investable and effective. I also think that the story loses focus a few times. I loved the story, but there are definitely points in the story where it falls out of focus and loses its train of thought. I wasn't sure what to make of a couple scenes, and there are times where I kind of stepped back and wondered what I was watching. I still enjoyed the heck out of this movie, but every once in a while there is a knot in the story.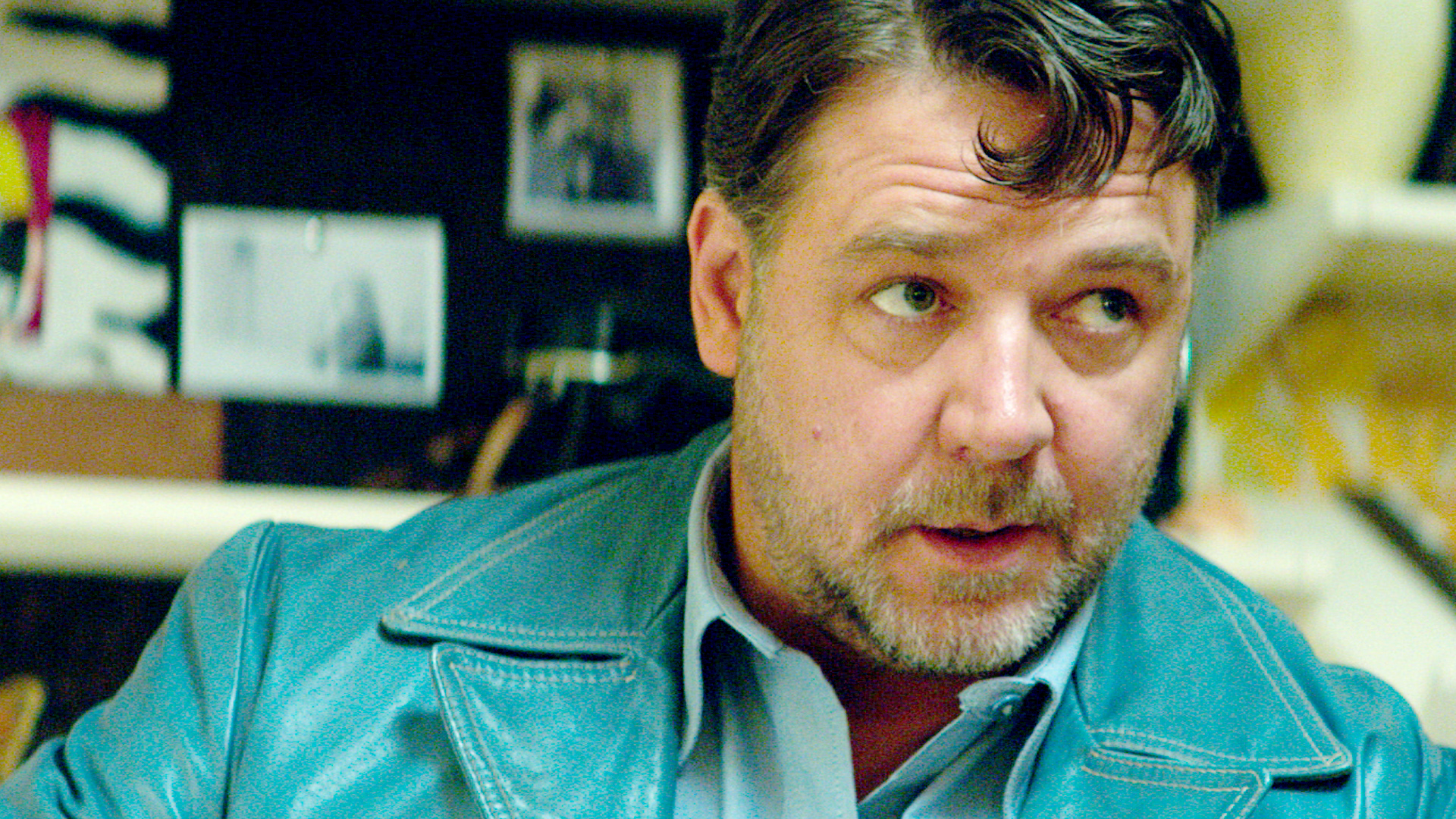 Overall, I had an awesome time with The Nice Guys. I really, really liked the movie, and I would definitely suggest checking it out. It's so funny, and it delivers an amazing Shane Black screenplay with amazing direction, and it did such an incredible job presenting 1970s Los Angeles. The performances in the film were also awesome with the two leads, Crowe and Gosling, both giving some of the best performances I have seen from them. Angourie Rice, who I have personally not seen anything from in the past, was stunning in the movie, and as an up-and-coming actress, she blew me away. The movie was so different and interesting, and though I had minor problems with the film, I still loved it and I can't wait to check it out when it gets its Blu Ray release. I'm going to give The Nice Guys a 9/10.
Have you had a chance to check out The Nice Guys? If you have, what did you think? Be sure to comment down in the comment section and let me know! Also, will you be headed out to see a movie this weekend? If you will, which one will you be seeing? With the releases of The Nice Guys, Neighbors 2: Sorority Rising, and The Angry Birds Movie, it should be a good week at the box office to check out the latest films or even catch up on one you may have missed like The Jungle Book or Captain America: Civil War! I will be seeing Neighbors 2: Sorority Rising as well as The Angry Birds Movie, so I should have reviews for both of those films out on Friday! Be sure to check back in for those, and as always, thank you, and keep listening to 88.7 The Pulse!
PHOTO: Latino Review