It's time for another movie review presented by our friends at FatCats Gilbert on the southwest corner of Greenfield and Baseline. FatCats Gilbert is the best place to check out the latest movies at the box office, and you can check out the latest hits in the most comfortable seats in the valley!
I'm really excited that today I get to talk about Hell or High Water. I didn't know much about this movie other than that it had a cool poster and a good trailer. I also really like the cast. I've been a Ben Foster advocate since I saw Alpha Dog, and I think he's always great. I thought he was great in The Finest Hours, and he gets to come back with Chris Pine for this movie. He was also in Warcraft this year, but that's a rant for another time. A couple of weeks ago I would have liked to have seen Hell or High Water, but I wasn't going to be upset if I missed it. After hearing all of the positivity roll in, there was no way I was going to miss this movie, so let's talk about it!
Hell or High Water is directed by David Mackenzie and stars Chris Pine, Ben Foster, Jeff Bridges, and Gale Birmingham. When two brothers, a divorced father and a convicted felon, played by Chris Pine and Ben Foster respectively, turn to bank robbery to pay child support and save their family's ranch, it becomes the job of the retiring sheriff, played by Jeff Bridges, to catch them. They're proving to be smart and virtually untraceable, but if anyone has the chance to find them it's the man who takes the case.
I heard amazing things about Hell or High Water, so I couldn't help but get some really high expectations going. I was seeing perfect scores from critic after critic, and while it's not fair to expect a movie to be a 10/10, I did raise my expectations for the film. This movie didn't blow me away like I was expecting, but this is a darn good movie. I have to start with Chris Pine who gives maybe the best performance of his life in Hell or High Water. I thought that Chris Pine being able to get away from the slick and clean, perfect guy he typically plays worked so well for him, and it let him get absorbed by this character. I totally bought him as this character, and he blew me away. I already liked Chris Pine a lot, so to see a performance as great as this only makes me like him more. I'm also a big Ben Foster fan. Ever since his phone call scene in Alpha Dog, I knew that he was an amazingly talented actor, and he just keeps proving it. I've heard a lot of people say that he could get an Oscar nomination for this, and it wouldn't surprise me because he's just that great. He seems like a method actor who doesn't need to send dead rats to his costars to be able to get into character. It seems like he's the kind of person who gets the camera on him and instantly transforms into whoever he needs to become, and this might be the best example of that in his career. Jeff Bridges is also amazing, and even though that's not something new, I still want to mention it because he definitely deserves it. This movie is insanely gripping. It doesn't feel like an escalated version of bank robbery and characters. These characters are so well-developed and use chemistry and comedy to connect with the audience so well. The comedy doesn't feel like it was written. It feels like the kind of back-and-forth friends would have, and that's why it works perfectly. That brings us to maybe the best part of this movie, and that's the characters. These characters are brought to life so well and are so distinguished and powerful that you're instantly pulled in by them. I thought that David Mackenzie did such a great job with this movie. It's so well-directed, and he uses the camera in such a refreshing way. He completely captures what is going on in the story, and he captured the style of modern, little town Texas. It's a brand new, modern western, and it brings the characters and story together in a really interesting way. Watching all of the characters work is so fascinating, and I can't wait to see what David Mackenzie mason his plate next.
This is a great movie, but I still have a few problems with it. First of all, this cat-and-mouse game doesn't feel very cat-and-mouse. In that, I mean that I don't feel the tension I should feel when the sheriff is chasing the bank robbers. It feels like he's slowly but surely following them, and I never really felt like the brothers were actually going to have to face consequences for their actions. It was almost like the sheriff acknowledged that the robbers were making their rounds, and the best thing to do was sit and wait. There was a little bit of reason behind it, but overall it feels like he's just waiting for anything to happen and he wants the brothers to fall right into his trap. They had a pretty easy time robbing these banks, and covering their tracks felt like overkill. Next, in the beginning of the third act events started to unfold that made me realize that the movie was about take a turn toward becoming eerily similar to the ending of a lot of bank robbery movies. Luckily it works its way past it, but there is about ten minutes where it feels like it was outlined like a bank robbery movie I've seen a million times. The way that things go wrong made me realize that this movie, while amazingly well-crafted, well-put together, and interesting, was also not blowing my mind or going a direction I was going to remember it for. As I said, I think it does a good job of getting back on track, but that was my small problem.
Overall, Hell or High Water is an awesome modern western, and the entire cast absolutely kills it. David Mackenzie did such an amazing job putting this movie into color, and he makes this movie his own. I'm not familiar with his work before this, but I can't wait to see what he does next. Chris Pine may have given the best performance of his career, and Ben Foster is so strong. From the opening shot, David Mackenzie shows that he can paint this story right onto the screen and engross the audience. The characters are what really drive this movie home, and it pulls out real laughs just because of the way they go back-and-forth. I had some minor problems with the movie, but overall, Hell or High Water is a movie I'm going to be watching going into Oscar season, and it's one I'll definitely be picking up on Blu-ray. I won't be surprised if it makes a run come time for my list of best movies of the year. I'm going to give Hell or High Water an 8.5/10.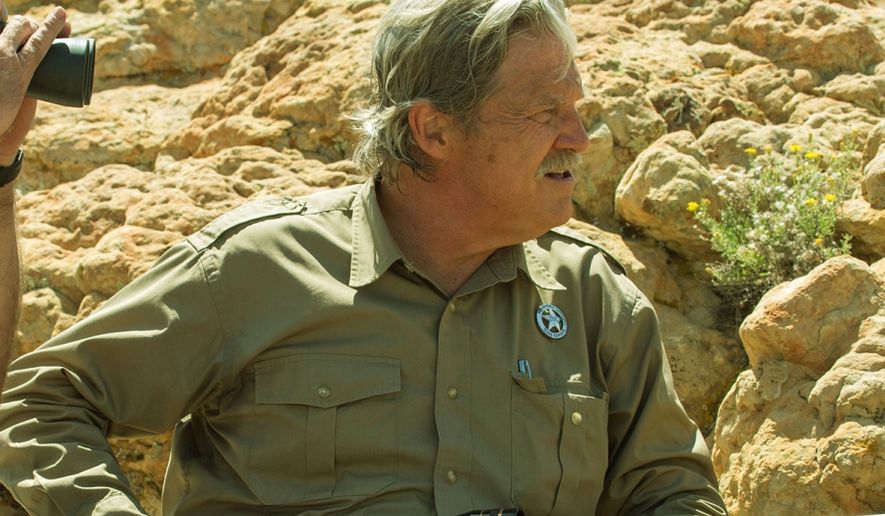 Are you going to check out Hell or High Water? Comment and let me know in the comment section! If you love to be engrossed by movies, and if you see movies to be thoroughly entertained, get a good laugh, or to escape the world and watch awesome characters, I would definitely suggest checking it out. Next week I should have reviews out for Blair Witch, Snowden, and Deepwater Horizon, so be sure to stay tuned for those! Also, in honor of Sully, I'm working on a list of the top ten Tom Hanks movies, so stick around for that as well! As always, thank you, and keep listening to 88.7 The Pulse!