It's time for another movie review presented by our good friends over at FatCats Gilbert on the southwest corner of Greenfield and Baseline. There are three wide releases this weekend, and you can check out all three at FatCats Gilbert! At FatCats Gilbert, you can catch all of the latest movies in recliners that make you feel like you are right at home!
As we keep trying to knock down all of the checkboxes of this week in the movies, this is the third review of the week, and it's for Queen of Katwe! I've been looking forward to Queen of Katwe for a while now, and I love the cast. Also, it is made by Disney, and with two recent sports films released that I have loved in McFarland, USA and Million Dollar Arm, I was hoping Queen of Katwe would stand right there with it. I love David Oyelowo and Lupita Nyong'o, so I was psyched to check it out. I've been hearing amazing things about this movie, so let's see if it lived up to its hype!
Queen of Katwe is directed by Mira Nair and stars Madina Nalwanga, David Oyelowo, and Lupita Nyong'o. A poor Ugandan girl is introduced to chess by a world-class guy and coach, and her life slowly turns from maize salesperson to one of the best chess competitors in the country. Is she good enough to be able to pull her family from the streets and poverty into a better life?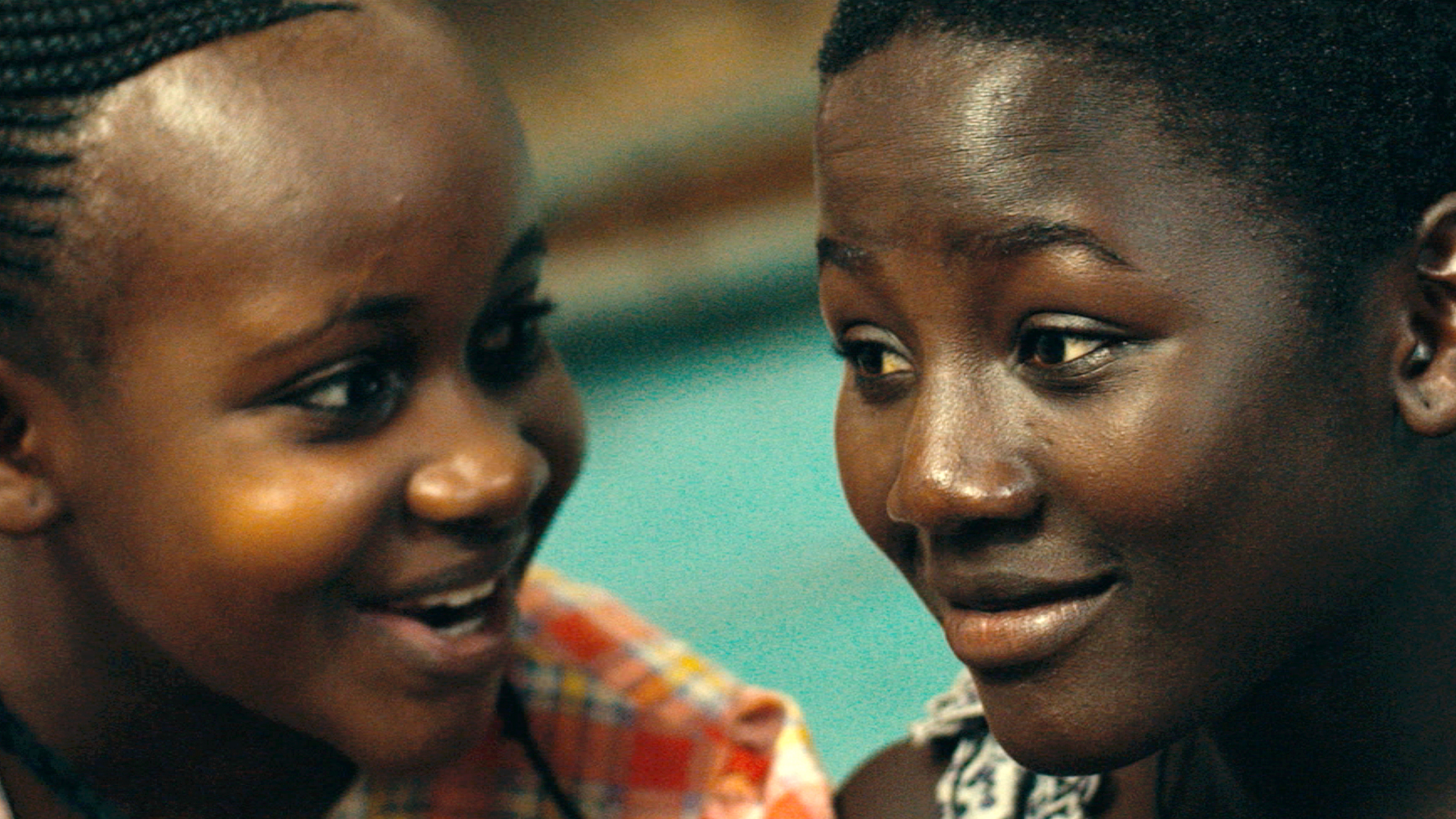 I know that when I walk into a Disney movie, I'm going to take a hard punch right in the feels. Where are the feels located on the body? I don't know, but Disney usually knows. That's one of the reasons I was so excited to see this movie, and I can definitely say that a Disney sports movie found my feels once again. This is such a positive and emotional movie that I couldn't help but enjoy it and connect to it. I felt like I had a stake in this movie, and it's because of the really amazing storytelling and performances. I thought that the young actress named Madina Nalwanga who played Phiona, who is out main character, was absolutely fantastic. She wasn't on my radar before this movie, but she definitely is now. I have always loved David Oyelowo and Lupita Nyong'o, so I don't think I'm surprising anybody by saying that they were also amazing in this movie. Each and every one of the kids in this movie is so good, and the film in general is surprisingly hilarious. It is beautifully shot and looks amazing, and it perfectly captures this culture which helps connect us to the characters and what they are going through as they build their relationships. I really thought that it was an enjoyable and emotional film, and the positive tone of everyone who doesn't have much in terms of material possessions lights up the theater.
I don't have any huge negatives with this movie. It's probably nothing that you haven't seen before. If you've seen another Disney sports movie like Million Dollar Arm or McFarland, USA, you can probably guess what is going to happen most of the time, and it's definitely not reinventing the wheel. You will probably be able to draw conclusions pretty easily about it, but the overwhelming positivity and genuineness of the characters really outweighed that for me. Other than that, I can't think of many other negatives I had with this movie.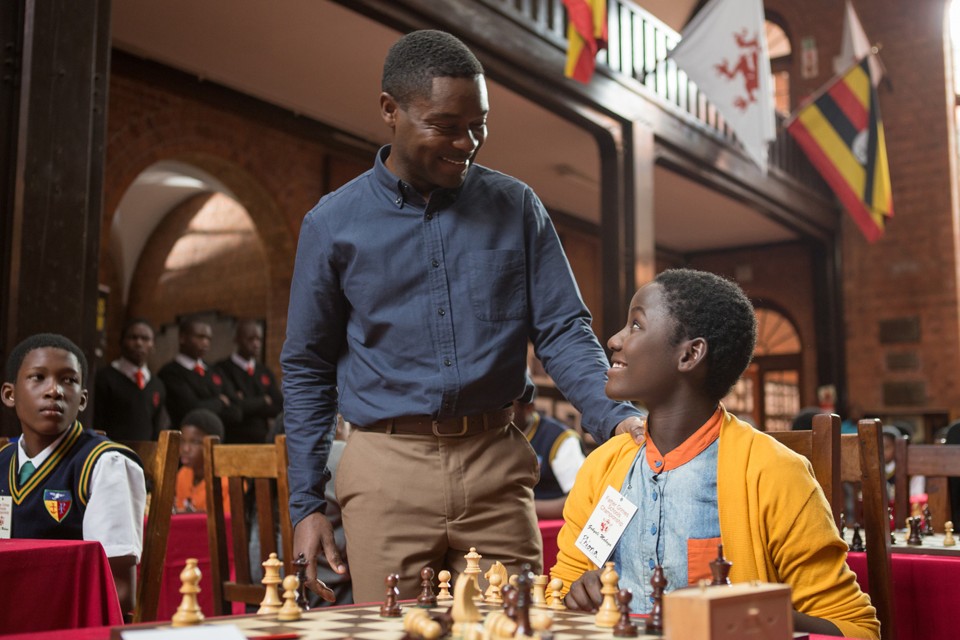 Overall, I really liked Queen of Katwe, and it really hit me right in the heart. It's so positive, funny, and emotional, and isn't that the reason we go the movies? We go to be touched and entertained, and that movie did both of those things to me. There are so many fantastic performances in this movie, and once again, David Oyelowo and Lupita Nyong'o deliver insanely incredible performances. If Madina Nalwanga wasn't on your map before this movie, she should be at the end because she is amazing in the role. My only real problem with Queen of Katwe was that I could see everything coming, but I was really emotionally able to overcome that, and I think that this movie is amazingly well put together, and so touching and entertaining. If you've seen Million Dollar Arm or McFarland, USA, you'll probably be able to call the shots, but Disney has a formula that works right now, so if it ain't broke, don't fix it. This movie made me want to play chess for the first time in a while! It even made my mom want to play chess, and I've never heard her ask me about chess in my entire life. I guess I'll have to teach her, but before I do that I'm going to give Queen of Katwe an 8/10.
Are you going to be checking out Queen of Katwe this weekend? If you do, come back and comment down below and let me know what you thought of the movie! I would definitely suggest checking it out if you want a feel good movie that will hit your feelings. Also out this week are Deepwater Horizon, Miss Peregrine's Home for Peculiar Children, and Masterminds, so stick around for all of those reviews that will finish the week off! They should all be posted by Thursday morning! As always, thank you, and keep listening to 88.7 The Pulse!