It's time for another movie review presented by our good friends over at FatCats Gilbert on the southwest corner of Greenfield and Baseline! I brought my entire family to see a movie with me today, and after their first time in a FatCats Gilbert movie theater, they told me they told me that they will never go anywhere else again!
I'm a little late with this review, but I finally had the chance to see Moana, so I'm excited to talk about it! To say it has been a heck of a year in animation would be an understatement. We've seen Kung Fu Panda 3, Zootopia, Finding Dory, and Kubo and the Two Strings as well as movies that really surprised me like Storks and Trolls. I'm not mentioning everything, but just to cover animation as a whole, it has been a very solid year. I wasn't expecting much from Moana but a movie for Disney to jam into their schedule to make some money, but I've liked the trailers, and I can usually count on Disney. Let's talk about Moana!
Moana is the newest feature film from Disney Animation Studios and stars Auli'i Cravalho and Dwayne Johnson. When darkness is taking over her island, the spirited Moana sets out on a journey beyond her beloved island's reef against her father's will. Along the way, she meets up with the shape-shifting demigod Maui who she hopes can help her on her journey and help her master the ways of the ocean.
I thought Moana was just going to be something to pass the time from Disney. Let's be honest, they pretty much hit a home run with Zootopia, and without even releasing potentially their biggest film of the year in Rogue One: A Star Wars Story, they've had the greatest year at the box office of any studio ever. So Moana should just be the cherry on top, right? I was wrong. I totally loved this movie. I had so much fun with it, and I think that it might just be my favorite animated film of the year simply because I enjoyed it the most. First of all, this movie is amazingly well animated. I love the design of the people in Moana because they have perfect proportions and physical personality. Every person is unique and has physical humanity, and I loved it. I also loved the design of the world. The ocean looks incredible, and all of the tropical colors like blues, greens, and pinks just make it more appealing. It's so smooth, and Disney animation shows, once again, that they are a strong, independent animation studio, and they don't need a Pixar to be complete. Really, though, this movie looks fantastic.
Next, I loved the characters! The characters are so much fun to watch, and their journeys and backstories are so interesting and well-developed. They also have amazing vocal talent behind them. At first I could tell that Dwayne Johnson was the voice of Maui, but one song later, I was just looking at Maui. I almost forgot Dwayne Johnson was in it! Auli'i Cravalho is the voice of Moana, and if she continues in the musical and performing world, she has a very bright future ahead of her, and I hope it's one that sees her back working with Disney. The music is so good. It's catchy, fun, and enjoyable to listen to. I didn't dread having to work my way through the next song! If I had to pick one negative I had with this movie is that it sticks pretty close, story-wise, to prior Disney Animation Studio movies. The characters and the way they go through this story is where Moana excels, and I really don't have much negative to say about this film.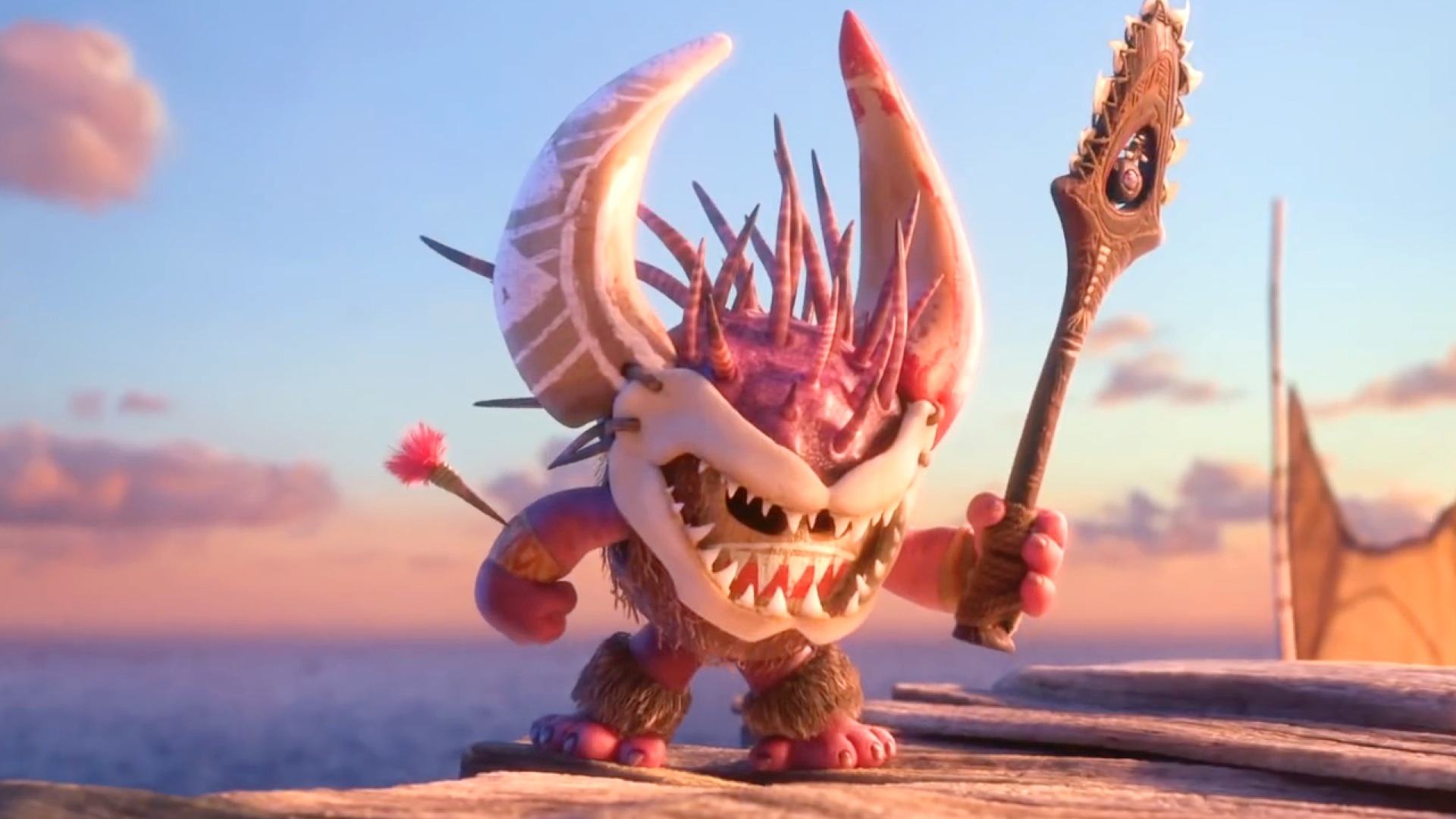 Overall, I enjoyed Moana so much, and though I'm not betting on it to take home a statue for Best Animated Feature at the Oscars, I would have to say that it's my favorite animated film of the year so far simply because I had the most fun with it. The characters are amazing, it's beautifully animated, and the vocal talent seamlessly blends into the film, and I just see the characters. The music works its way right into the story, and I loved hearing every song Moana had to offer! I think both kids and adults can find a ton to love about Moana, and I would definitely suggest checking it out! I'm going to give Moana an 8.5/10.
Will you and your family be checking out Moana this weekend? Will you be seeing it all by yourself? Hopefully not on this family-filled weekend, but I'm not here to judge. Comment down in the comment section and let me know! Which movies are you looking forward to this coming Oscar season? Even if you don't think the movie you're looking forward to is an Oscar contender, still let me know! As always, thank you, and keep listening to 88.7 The Pulse!