It's time for another movie review presented by our good friends over at FatCats Gilbert on the southwest corner of Greenfield and Baseline! FatCats Gilbert is the best place to hang out with the family, relax, and have fun! To see everything that FatCats Gilbert has to offer, you can click right HERE!
Lion is a movie I didn't know a ton about coming in, but I thought it had a very good trailer, and I like the cast. It had a brand new director with a very cool true story, so I was excited to check it out! I was expecting a giant Google Earth commercial with an intriguing story, so let's see if that's what this movie has to offer!
Lion is directed by Garth Davis and stars Dev Patel, Rooney Mara, Nicole Kidman, and David Wenham. A five year-old Indian boy named Saroo is lost after he and his brother part ways going to work at night outside their home city. Saroo hops on a train in an attempt to find his brother, but the train leaves the station with him, and days later he is far from home in a location where the natives don't speak his language. 25 years later after being adopted by an Australian family, he decides to try his luck using Google Earth to find his real family.
Like I mentioned, I was expecting this to be a large-scale Google Earth commercial, but I'll admit that I was way wrong. Does it have moments where it definitely pats Google Earth on the back? Yes, it does, but the way it's used in this movie is so effective. It even ends up being one of my favorite parts of the film. It's really interesting to watch how our main character used the internet to track his home town, and the premise of the film really worked for me. I also loved all of the performances. At the end of the movie, we see pictures of the real life people this story is based on, and the casting is absolutely perfect. They weren't worried about who could bring the biggest box office return. They figured out who was going to serve the character perfectly, and they brought the right people in. Dev Patel was so great in this movie. What he experiences in this movie is something I can't even imagine. I don't think anyone can imagine going through what this character goes through, but I think Dev Patel captures it perfectly. The reason this movie works so well, for me, is because I buy the relationships and the premise. The relationships in this movie make the premise so interesting, and I buy everything about it. I bought the closeness between Saroo and his brother as well as Saroo's relationship with his adoptive family, and the way that they all accept each other and love each other drives the emotion, and the payoff is amazing. The payoff is the exact emotional punch I was hoping it would be, and I left the theater with chills.
I did have a couple of problems with the movie, and my main problem was that I spent some time waiting for the payoff. The payoff delivers, and it's definitely worth waiting for, but I did sit in my seat waiting to get it. The payoff is pretty predictable, which I don't think is always a bad thing, but I knew what was coming, and I was waiting on the edge of my seat to see it. Lastly, this isn't a huge issue, but I feel like the time periods don't transition so well. I can't always tell how far we have moved in time because there isn't much separation or transpiration of events between moments to tell me that a lot of time has passed when it actually has.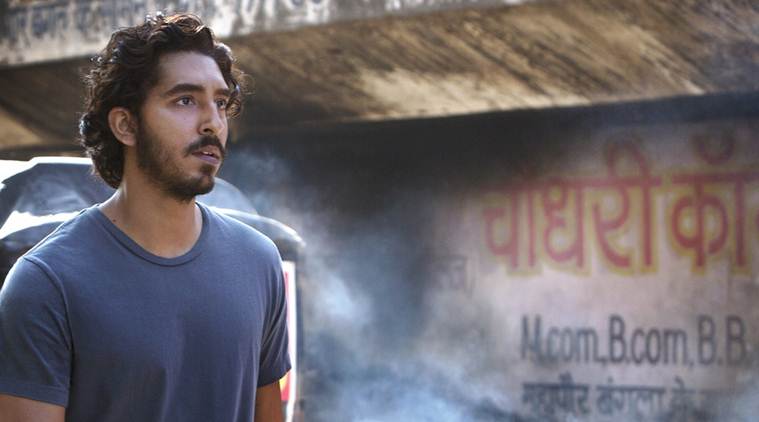 Overall, I think Lion is a very powerful movie with a great premise and a payoff that won't disappoint. I loved the casting because they actually went after actors and actresses who would perfectly fit the roles, and I bought all of the relationships. Everything with Google Earth works amazingly well, and though there are times that Google Earth gets a "commercial-esque" quote, it helps having it in the film far more than it hurts. I don't have many complaints, but I was sitting and waiting for the payoff for most of the film since I knew what was coming. It was all made okay when the payoff hits because it hits hard. I'm going to give Lion an 8/10.
Will you be checking out Lion? You can see it when it opens exclusively at Harkins Camelview on December 9th! Be sure to stay tuned for more reviews as awards season continues to roll in! As always, thank you, and keep listening to 88.7 The Pulse!