It's time for another movie review presented by our good friends over at FatCats Gilbert on the southwest corner of Greenfield and Baseline! FatCats Gilbert is the best place to see all of the latest movies at the box office! To see all movies showing and to purchase tickets, you can click right HERE!
This one has a special place in my heart. As a through-and-through Arizonan, Car Dogs was a movie I couldn't wait to check out. Add on the fact that I'm a film lover who attends Arizona State University and you essentially have the perfect movie for me. I don't even care what the film is about. Consider me sold. This one actually has an incredible story, and if you love Arizona, you can click right HERE to see an interview with Adam Collis, the director, and hear exactly how Car Dogs was made! With all that said, I've been waiting for a while to finally talk about this film, so let's talk about it!
Car Dogs is directed by Adam Collis and stars Patrick J. Adams, Chris Mulkey, Josh Hopkins, George Lopez, Octavia Spencer, Cory Hardrict, Joe Massingill, and Alessandra Torresani. Everything is on the line for Mark Chamberlain, not just his father's car dealership. All associates at Chamberlain Auto have to band together to reach their sales goal of 300 cars by breaking their sales record. Though they have the right people on the job such as prized salespeople like Christian and Sharon, they have an equal amount of newbies or traitors who might have their own agendas. Mark has to decide if it's really about the cars or if it's about discovering who he is and what is important to him.
First off, the cast makes this movie. This film is grounded in humanity, and it completely shows when an element of connectivity and understanding is given to a bunch of people who the average American sees as a rag-tag team of swindlers and cheaters. We've all been to a car dealership. It's more annoying than exciting when the first salesperson sees you, runs over, and begins to bust you with questions. You're never ready for the questions. You just want your complimentary water bottle and cinnamon bun while you wait for your current car to be fixed. Despite how much I hate dealing with that at dealerships, I totally connected to these characters. They stopped feeling like car salesmen, and they began to feel like people who had layers. I'd invite some of these people into my home, and there are a couple I wanted to hug while explaining that everything was going to be okay. Patrick J. Adams absolutely kills it in this role, and I was blown away. In probably my favorite scene in the film, he sits down with Octavia Spencer's character in one final attempt to save the day, and he doesn't take second place. He holds his own with Octavia Spencer the entire way, and through simple conversation, I felt the same tension I would in a hard-hitting drama.
This is a comedy, and it's always important that comedies are funny. This one definitely is. It's not bust-a-gut funny, but it will probably get you with a lot of the nuanced performances and characters who understand what it's like to be a simple person. It's so quick and fast-paced that you don't even want to blink because you may miss a joke or a genuinely touching moment. I loved that the pace, for the most part, mimicked a car sale. It's quick-paced, and it feels like a good time, but later you realize that a very serious conversation took place. Finally, if you love Arizona like I do, you'll eat this movie up. It does such a great job showcasing Arizona and everything we have to offer, and I had butterflies in my stomach watching this state come to life on the big screen. Really my only problem with the film is a slight pacing issue at the beginning that felt odd and misplaced, but for the most part the run-time flies by as you're cheering for Mark and the crew to reach 300 cars.
Overall, Car Dogs is by far the most, and possibly the only, pleasant experience I have ever had with car salesmen. They're given so much humanity and so many layers that you see beyond the slimy stuff they may do and you just peer into their lives as human beings. I have to imagine that was the biggest obstacle to overcome. The worst thing a filmmaker can do is make a film that the audience doesn't care about, and that would have been extraordinarily easy with a film about car salesmen. I never felt that, and I was constantly on Mark's team. It's quick and funny, and it's a film that is carried through dialogue and excellent performances. The time flies, and if you're an Arizona fan you're definitely going to want to give Car Dogs a look this weekend. I'm going to give Car Dogs a 7/10.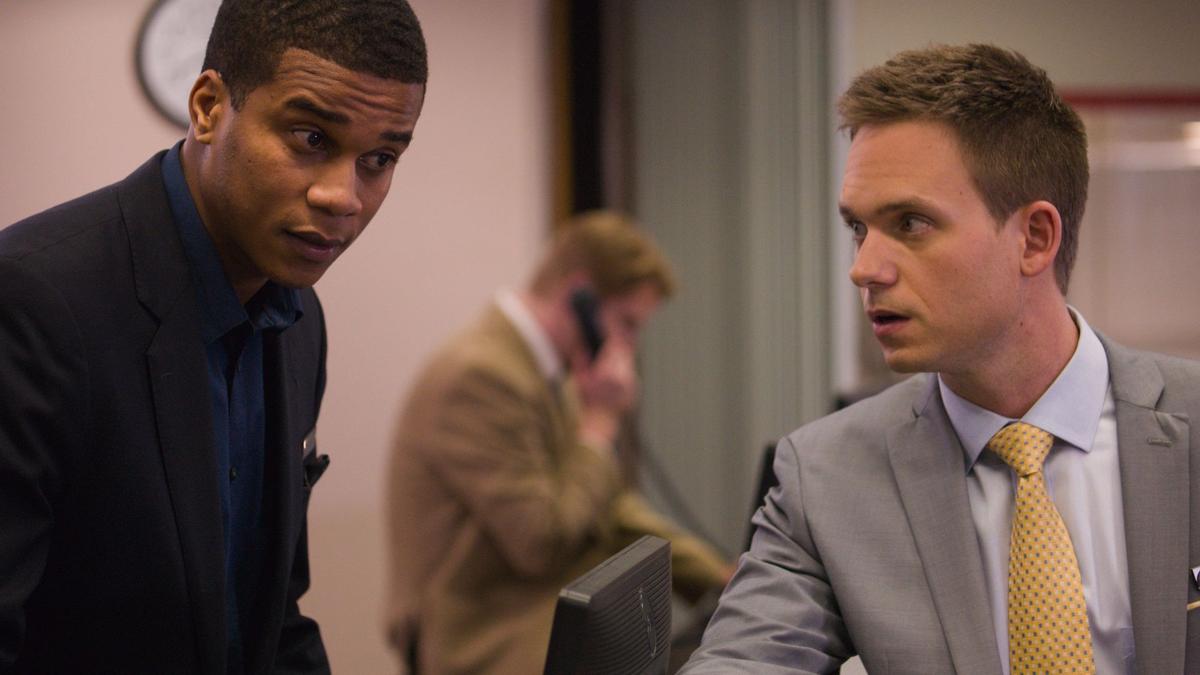 Will you be checking out Car Dogs? It's now playing Valley-wide in Harkins Theatres, so you can check it out right now! As always, thank you, and keep listening to 88.7 The Pulse!