It's time for another movie review presented by our good friends over at FatCats Gilbert on the southwest corner of Greenfield and Baseline! FatCats Gilbert is the best place to see all of the latest movies in the most comfortable recliners in the valley!
With today's movie review we're talking about one that's a little bit less known than The Fate of the Furious or Beauty and the Beast. This one has been making festival rounds, and it's garnering nothing but praise. What I will say is that I didn't now that this was a true story until the end of the film. I didn't know a ton about it, but I thought that it was kind of a coincidence that I saw two movies with lost cities in one day. The other one was Smurfs: The Lost Village. Maybe there's no correlation, but I still think it's funny. Anyways, let's talk about The Lost City of Z!
The Lost City of Z is directed by James Gray and stars Charlie Hunnam, Robert Pattinson, Sienna Miller, and Tom Holland. Despite the fact that his colleagues and experience say otherwise, Percival Fawcett, played by Hunnam, believes that there is an unexplored city in the heart of the Amazon. He leaves for many years at a time to pursue the city, and it begins to take a toll on his family and his mental health. He won't let any of this stop him, and his family has his back as he searches for this fairytale land.
First of all, the performances in this movie are absolutely out-of-this-world. Every single actor completely melded into their characters, and I was sold on each and every person who appeared on-screen. They were given so much humanity and depth by their performances, their relationships, and their story arcs, and I bought all of them and found them interesting. Before seeing this film I would have been excited to see a movie with Charlie Hunnam in it, but I have a whole new appreciation for him as an actor now. I've never watched Sons of Anarchy, so my main source of judgment for Hunnam is Pacific Rim. Though I really enjoyed Pacific Rim, I don't think that there is a single performance that blew me away. Hunnam hooked me into this movie, and lost himself in this character. Also, I didn't even know that Robert Pattinson was in the film until the end credits. As an actor, he was lost in the shuffle of brilliant characters, and he transformed to fit this role. Next, this film is breathtakingly beautiful. It's so difficult to not be sucked into the environment of the Amazon, and The Lost City of Z captures the spectacle and scope the river, and the cinematography might just be the best I've seen in 2017. All of the natural-looking shots mixed with amazing production design made me feel like I was exploring with this man and going through the river while always in danger. The colors are beautiful, and it gives off the perfect feeling of South America in the 1920s. I also think this is an excellent study of obsession. I always think that giving a character something to obsess over provides them with more depth and gives them something to lose. The build up to the risk-taking is always compelling and entertaining and allows us to invest ourselves in a character, and I think that's one of the reasons this movie works so well.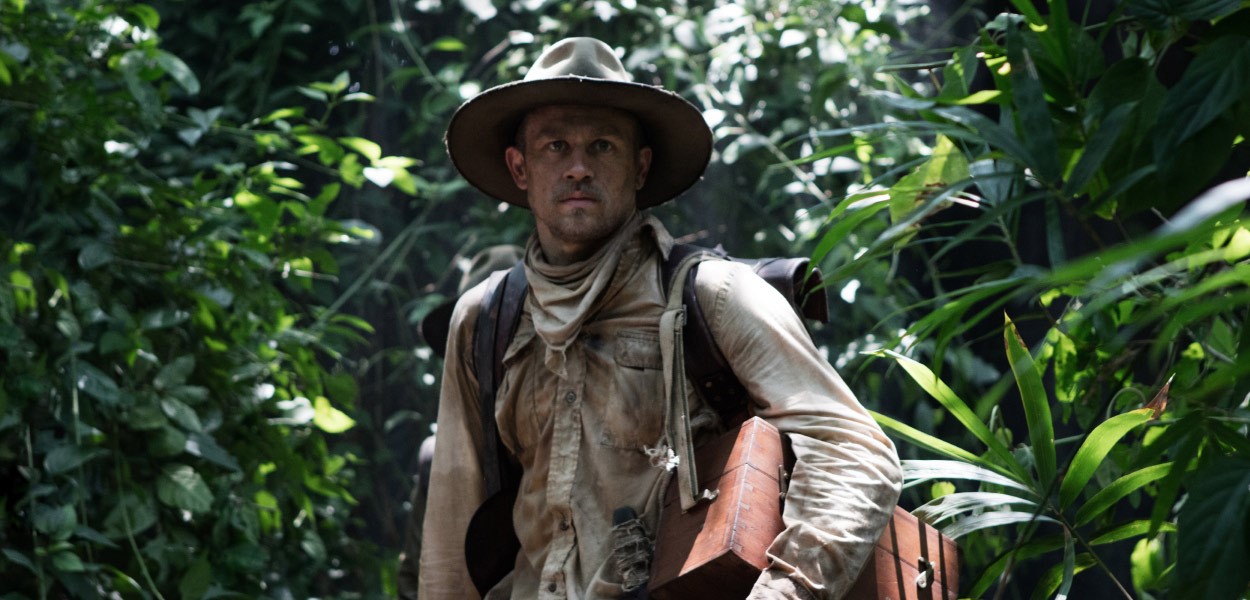 As far as problems go, the film does tend to bite off more than it can chew at some points. There are certain plot points that seemed to be muddled or thrown into the story for the sake of length, and it unfocused the story and messed with pacing. The movie could definitely be cut down by fifteen or twenty minutes, and I think that the story would be tighter and more coherent while still being able to include everything that is vital to the main character and his journey. I never had a problem investing myself in the story or the characters, but it did lack a good sense of coherency that probably could have propelled this to be one of the best films of the year.
Overall, The Lost City of Z is led by an extremely compelling main character, great performances, and beautiful cinematography. This might actually be the best looking movie I've seen this year, and I think it's worth seeing for that aspect alone. I also love stories that focus on obsession, and The Lost City of Z gave me just that. Studies of obsession and passion always give me something to latch onto with a character, and that's exactly what it did in this movie. I do think that it lacked complete coherency and had some pacing issues, but it's a beautiful looking film with a very compelling true story and main character, so I was easily able to be sucked in. I'm going to give The Lost City of Z a 7.6/10.
Will you be checking out The Lost City of Z? Comment down in the comment section and let me know! As always, thank you, and keep listening to 88.7 The Pulse!