It's time for another movie review presented by our good friends over at FatCats Gilbert on the southwest corner of Greenfield and Baseline! FatCats Gilbert is the best place to see all of the latest movies in the most comfort! In state-of-the-art Recline-N-Dine seats, you can feel right at home!
Believe it or not, I was looking forward to this movie for a while. Most of all, I love the cast. Obviously we have Tom Hanks who is one of the greatest actors of all time. He's so likable, and the day he gives a bad performance will be the day that movies stop being made. We also have Emma Watson who is a fan favorite just from the Harry Potter movies. She's not an award-winning actress or anything, but she does the job in blockbusters and was amazing in The Perks of Being a Wallflower. Oddly enough, the name that might have caught my attention the most was John Boyega. This is the first time I've seen either Boyega or Daisy Ridley outside of Star Wars, so I wanted to see what they could do. Let's talk about The Circle!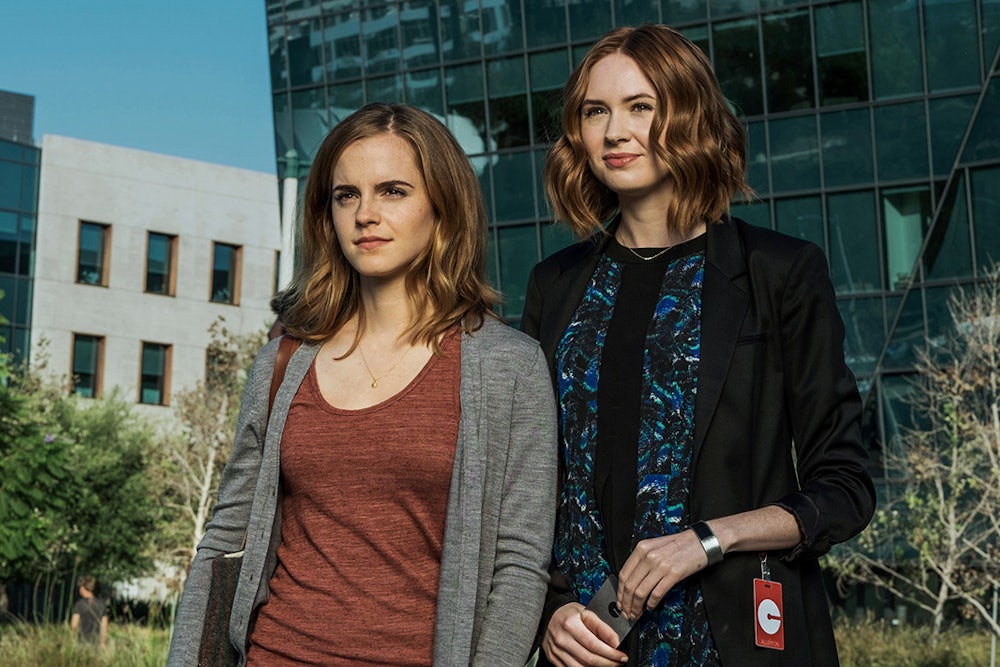 The Circle is directed by James Ponsoldt and stars Emma Watson, Tom Hanks, John Boyega, and Patton Oswalt. Mae, played by Emma Watson, gets the job she has always dreamed about at the world-famous tech company called Circle. It's essentially what you think of when you picture the Google office or the Netflix office. In fact, it looks like a giant party, and I'm surprised work actually gets done there at all. Anyways, Circle invents a brand new camera and software that is capable of monitoring every inch of the planet at once making privacy a thing of the past. Mae becomes a guinea pig and goes completely transparent, showing off all aspects of her life while slowly discovering that it might not be the best idea.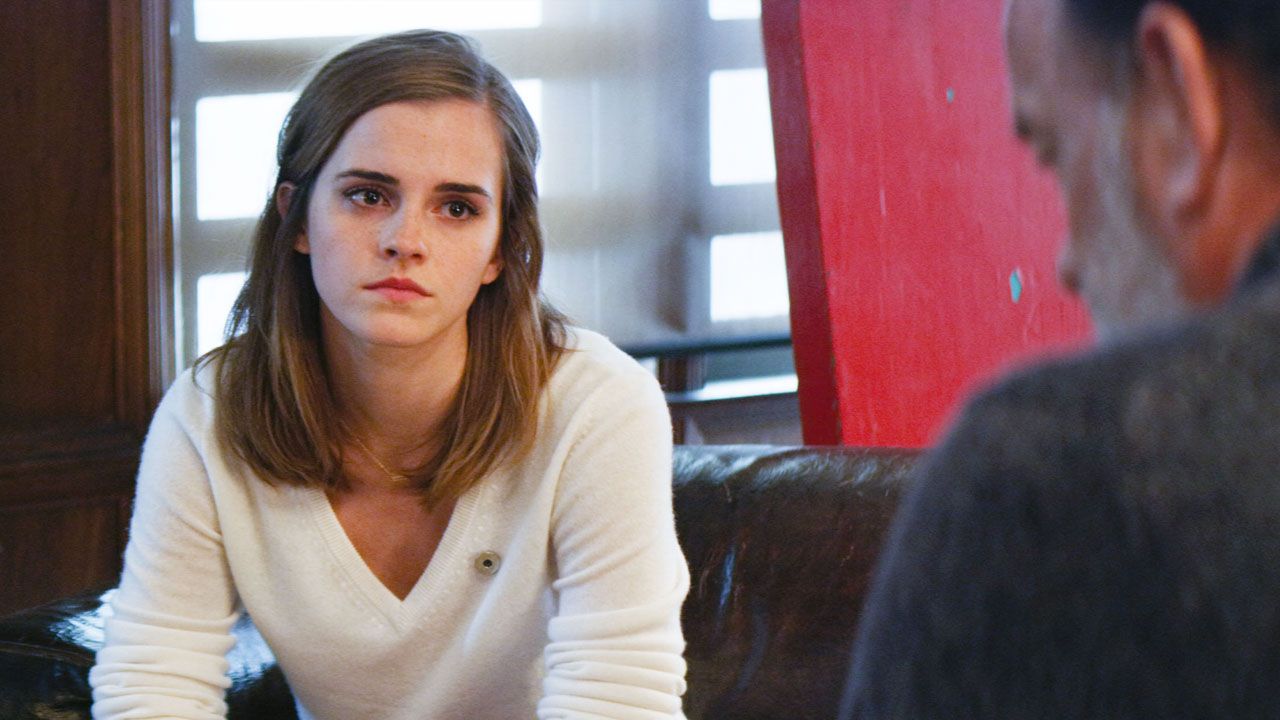 This weekend I have two reviews coming. This is the just one of them. Both are from directors who have directed two of my favorite romantic movies of this century. The director of The Circle, James Ponsoldt, directed The Spectacular Now. The director of Gifted, Marc Webb, directed 500 Days of Summer. One of them knocked it out the park this week. The other……. not so much. Well, the one who swung and missed was Ponsoldt with The Circle. This is actually one of the worst, most frustrating movies I've seen this year. First of all, roughly zero things happen in this film. Oddly enough, I was excited to see Tom Hanks play a villain in this movie. It's not something you typically see, so seeing a role-reversal caught my attention. This might be a minor spoiler, but Hanks isn't exactly a villain. He's not even an antagonist. Usually a villain or antagonist has to oppose our protagonist. That applies to exactly zero characters in this film. There is no antagonist going against our protagonist, so nothing really happens. There are two guys who might be up to no good, but no person or thing causes unpreventable difficulty for Mae. Next, this movie is terrible technically. From direction to editing to aesthetics, this film is so frustratingly unpleasing. Looking at the talent on this movie, it really makes me wonder why it technically and artistically feels so far away from par for the course. The Circle is about a quadruple bogey if we're putting it in golf terms. The framing of shots and the way the camera is used is so jarring and visually displeasing, and I can't tell if the color correction was finished. Even though this company is supposed to be made up of technological geniuses, everyone with ideas reminds me of that guy who sits in the backyard and comes up with great yet unachievable ideas. This guy will say, "I bet if I made a car with a toaster in the console, I'd become rich because people on their way to work wouldn't have to waste time making breakfast in the morning." Maybe the rest of us think that's great, but then when we ask this guy how he plans to make this idea come to life, and he has no clue. That's how the inventions in The Circle work. Luckily they don't have to deal with the actual inventing because this is a movie.
The entire movie seems like a nonsensical mess. Again, they come up with ideas like complete unification through technology. It would be cool to have everybody on the same page, but how do you plan to do this? Just last night I watched my grandma struggle to tap the "X" on her smart phone to close a menu. Good luck trying to teach her how to use technology to control her life. Trust me, I've tried, and it doesn't work. The entire film just doesn't make sense. The main character is having a conversation within the first five minutes or so which begins in an office building. It then cuts directly to a shot on the freeway of the same conversation. Did the conversation pause when the main character left the office and resume after driving an unknown amount of miles on the freeway? That's poor editing and storytelling. There are constantly conversations happening with nonsensical and contradictory dialogue, and the storytelling and decision-making drove me insane. I guess that would be my sole positive with the film. I'm going to give them the benefit of the doubt and say that they were trying to drive viewers insane. If they were, they achieved it through nonsensical speeches and presentations.
Overall, The Circle is one of the most disappointing movies I've seen this year, and I was driven mad just by watching it. It's technically and artistically far below average, it makes zero sense, and it's beyond boring. Nothing happens, and there is nothing pushing me to care or pushing a story. Even when extremely minor events happen, they don't make sense, and they feel glossed over. I was constantly frustrated by the absurd philosophies these characters buy into, and the underused John Boyega was the only voice of reason. Well, he was the voice of reason when it came to beliefs. Once you get into any scene where he has dialogue with another character, he seems to forget about reason as well. The Circle is one of the most self-contradictory and frustrating movies of the year, and I'm going to give it a 2/10.
Will you be seeing The Circle? In case you couldn't tell, I wouldn't suggest it. There's another movie out that I'd highly suggest seeing, so save your money for that one. As always, thank you, and keep listening to 88.7 The Pulse!