This is just the second time I've reviewed a documentary, but I'm excited to bring this to you today presented by our good friends over at FatCats Gilbert on the southwest corner of Greenfield and Baseline! FatCats Gilbert is the best place to see all of the latest releases! To see showtimes and to purchase tickets, you can click right HERE!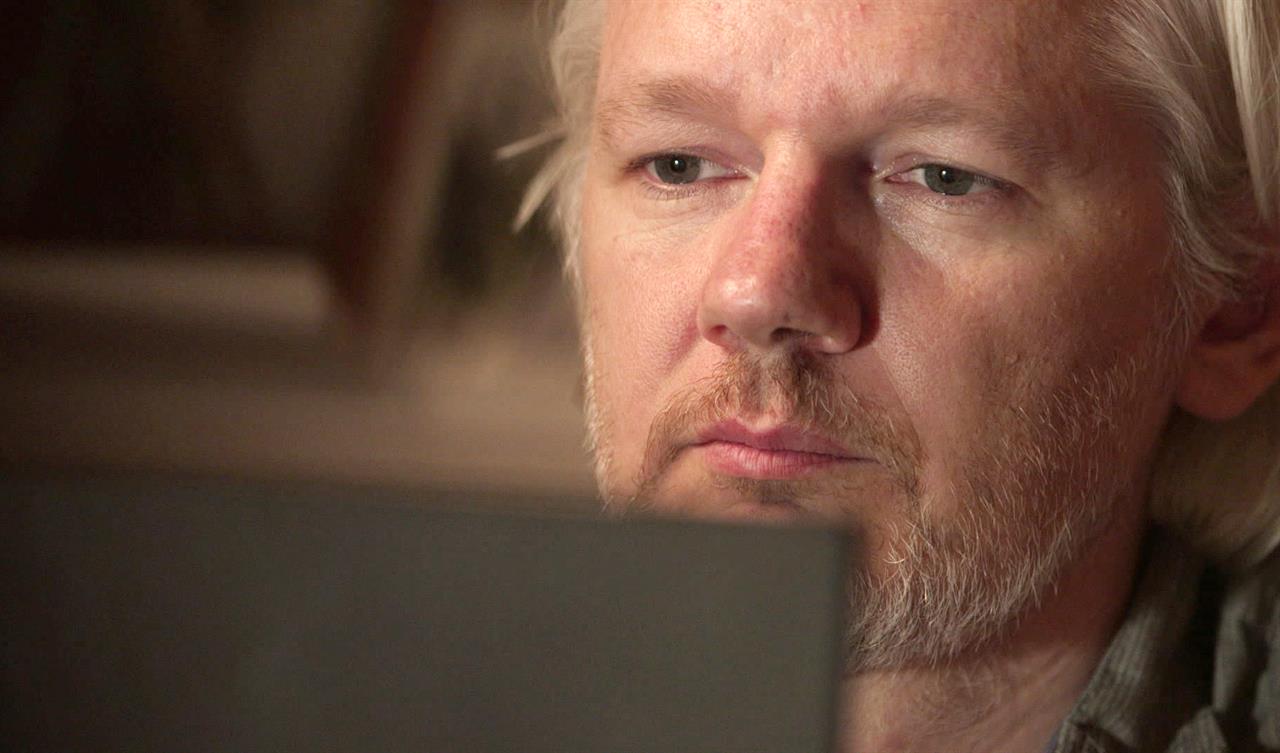 I don't typically review documentaries, so when I do have a review coming it's typically for something big. Last time it was for a documentary on the famed cellist Yo-Yo Ma which I found very interesting. This time I was lucky enough to check out a documentary from the director and producer of the Oscar-winning Citizenfour, Laura Poitras. She documented Edward Snowden's leaks in Citizenfour, and now she's back to document leaks from the founder of WikiLeaks, Julian Assange, with her new documentary titled Risk. I haven't had the chance to see Citizenfour yet, so I wasn't 100% sure what to expect. I did know about WikiLeaks, but I only knew about what happened through the 2016 Presidential Election. I was hoping to find out a bit more and see exactly how WikiLeaks became one of the most controversial sites on the web. Let's talk about Risk!
Risk is directed by Laura Poitras and documents her experiences as she gained access to WikiLeaks founder Julian Assange and was able to secure never-before-seen footage of the Internet outlaw from the early stages to the recent releases covering the 2016 United States Presidential Election.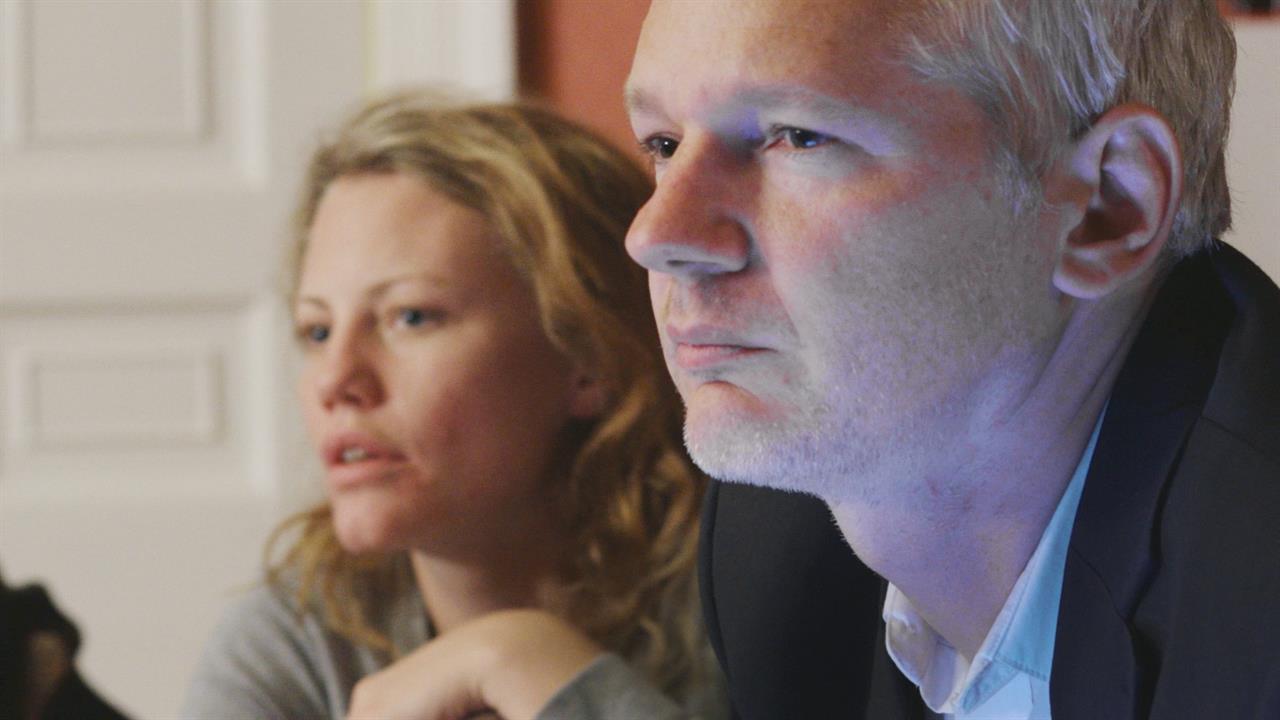 When I go into documentaries, I usually look for three things. First, I want to be fascinated by the information I'm taking in. Documentaries can be a wealth of knowledge, and I really want the knowledge to be something I can use later. I want to have that feeling where I'm dying to tell someone what I learned. That brings me to the next thing I like when watching a documentary which is to learn. What's  the point of watching a documentary if you aren't going to learn anything that you didn't know prior to your viewing? Finally, I want to leave feeling like I have become a different person. I want to walk away from the documentary having found out a way to better myself with a life lesson. So did Risk hit all three notes? Well, my first question is whether or not I was fascinated by what I was taking in. I'll say that Risk is up and down when it comes to fascination. It's interesting, but it's on-and-off. I feel like the documentary actually glossed over a large piece of what was interesting about this man. I didn't particularly find most of what was covered in the first hour hooking me the way I wanted it to. The first hour mostly covers the early stages of WikiLeaks, which feels like a lot of "inside baseball." In the first half, it felt like all that was explored was a singular story of one person who was imprisoned. The thing is, it still felt as though it glossed over this person's story, so I wasn't invested in that aspect. I felt like I was constantly waiting to be wowed and amazed, and when the time period where wows were possible finally came, it continued to be very vague about Assange's involvement, and I still felt as though a lot was left out. In this case, it's hard to fault the filmmaker because I assume Assange was somewhat selective about what he said and didn't say on camera.
Next, I want to learn when I see a documentary. I learned, but I ended up learning something much different than I had expected. I expected to learn a lot about the events that occurred leading up to and because of the leaks. I actually ended up seeing an interesting character study about Assange. I think that the film follows him and how crazy his life and his job can be. I thought that the film perfectly captured the way that he is always trying to have the upper hand and stay one step ahead of everyone. Sometimes it works for him, but other times it doesn't. This documentary nails the chaos that he causes and goes through. Lastly, I want to walk away feeling as though I have something to share with the world that can change it for the better. Maybe it will show me something that I can do to make the world a better place, but maybe it will show me actions I should stay away from because of their consequences. Again, I didn't feel much from this. I think the main thing I walked away with was a better understanding of who Julian Assange is. Laura Poitras is a really interesting filmmaker to me because she showed me something that I didn't think I wanted, yet I still think she did a good job capturing it. I didn't see what I wanted to see, but when I look at this documentary I have to believe that Poitras may not have either. I think she did a good job shining a spotlight on this man, and I'll remember these things about Assange.
Overall, Risk didn't quite give me what I wanted from my list of things to look for when I watch a documentary, but it gave me something that I really wasn't expecting. It gave me a razor-sharp idea of who Julian Assange is, and that's why I found this documentary effective. He has odd quirks and makes interesting decisions in situations I will never be in, and I couldn't help but find that aspect of the documentary interesting. Though I feel like the story glosses over a lot of events I would have liked to have learned more about, this is a very well-made film that achieves something more mysterious than the unravelling of the events. I'm going to give Risk a 6/10.
Will you be seeing Risk? It is showing exclusively at Harkins Shea, so if you get a chance to see it let me know what you think! As always, thank you, and keep listening to 88.7 The Pulse!