It's time for another movie review presented by our good friends over at FatCats Gilbert on the southwest corner of Greenfield and Baseline! FatCats Gilbert is the best place to see all of the latest box office hits, just like the one I get to talk about today, Pirates of the Caribbean: Dead Men Tell No Tales! To see all showtimes and to purchase tickets, you can click right HERE!
We have tons of blockbusters coming this summer, and the first fifth installment in a franchise we're going to have a chance to see belongs to Disney's beloved pirate franchise. Love them or hate them, it's hard to deny that these movies have an extremely committed fan-base, and they make loads of money. I love the first one, but I haven't really loved, or even liked, any of the sequels, so I was hoping that this one could flip the switch. Let's talk about Pirates of the Caribbean: Dead Men Tell No Tales!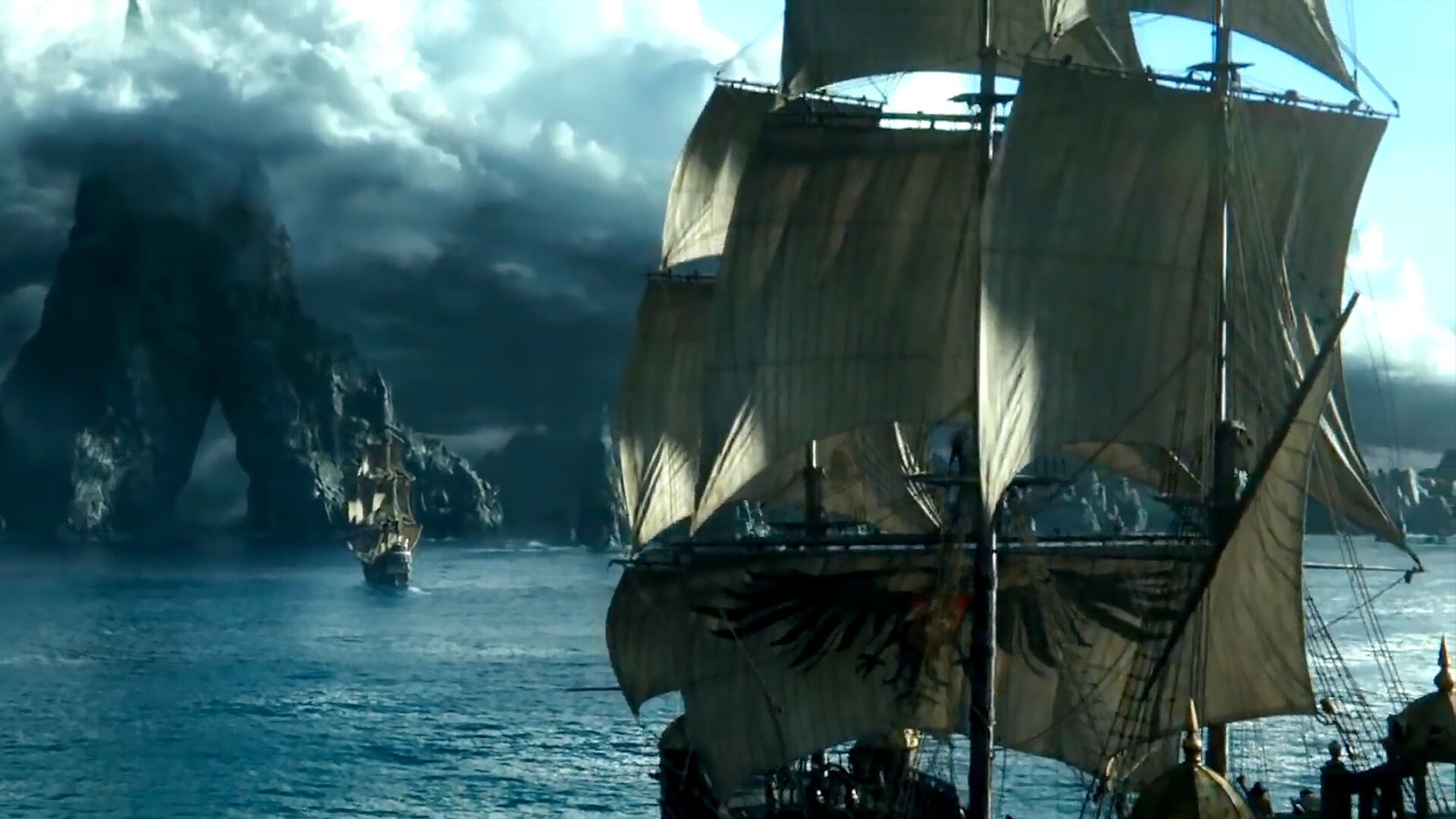 Pirates of the Caribbean: Dead Men Tell No Tales is directed by Joachim Rønning and Espen Sandberg and stars Johnny Depp, Javier Bardem, Geoffrey Rush, Brenton Thwaites, and Kaya Scodelario. Captain Jack Sparrow and a few brand new allies set sail on the high seas to find the Trident of Poseidon, the only thing that can save him from a ghost he once bested in the Devil's Traingle.
At this point in the franchise, it's tough to expect a movie that brings us back to the original. We're five movies deep, and we're obviously in a different place than we were in 2003. I do believe that it's fair to want certain elements back, and I wanted fun and wonder back. My favorite part about this film is that it gives us that sense of fun and wonder. I was really enjoying the ride, and I was excited for what I was going to see next. It took certain turns and shifts that I waned to see from an unexpected journey. Each sequel so far has severely lacked the sense of enjoyment that the first one provides, and this one brings it back. Next, I loved the visuals in this film. This isn't a movie where you will walk out of the theater thinking that it was difficult to draw the line between computer generated imagery and reality, but everything that is computer generated perfectly fits the tone of the film as well as the level of mythology it achieves. With this world-build, I bought the CG, and that's all I needed. I also think that Johnny Depp has a few good scenes in this film. There is one scene in particular in which Jack Sparrow easily beats the main antagonist, and it's actually one of my favorite Jack Sparrow moments in the entire franchise. Other times it still seems that he's just another character on Saturday Night Live, but he has a few great moments that bring us back to the original. I did like all of the main characters who were introduced in the film, and this is the first time since watching the original that I've actually wanted to dive deeper into the characters.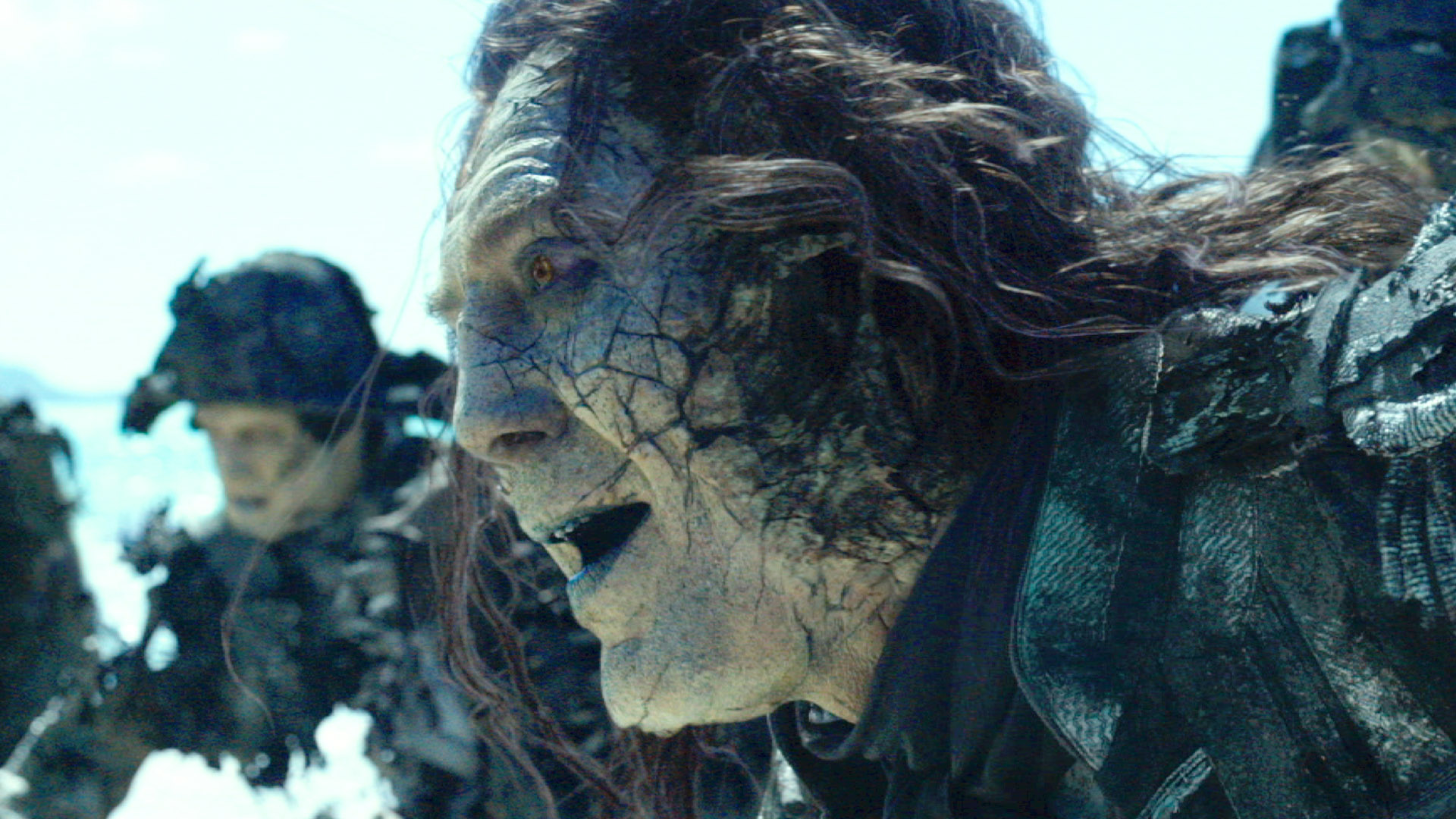 Where I think that this movie goes wrong is in the pacing. This movie is about 130 minutes, but it feels much, much longer than that. At certain points I genuinely wondered if it had a path toward the main goal or if it was just meandering until it finally reached a stopping point. It's disorganized in a way that a few scenes feel unnecessary, and it's essentially chunked up insanity until we randomly reach a satisfying point in the story. I liked that I never knew what was coming next, but there are plenty of moments that could be removed or that guided the narrative off-track.
Overall, while I think that this is the best sequel in the franchise, it still doesn't bring us back to the quality of the original. It's a heck of a lot of fun. I think it gives us a feeling of wonder and awe in the same way that the first one does by introducing new magic and mythology, but it also has so many unnecessary pieces to the puzzle that I couldn't quite consider it its own singular unit. There are some great moments from Jack Sparrow, but there are also plenty of moments where Sparrow feels like the character we go back to for the simple sake of familiarity. The filmmakers must have though that this guy has given us laughs and fun before, so why not randomly stick him on-screen to recapture the magic? This movie can be enjoyed, and it has multiple sequences that certainly make it worth checking out, but the pacing and singularity hold it back from even getting close to touching the original. I'm going to give Pirates of the Caribbean: Dead Men Tell No Tales a 6/10.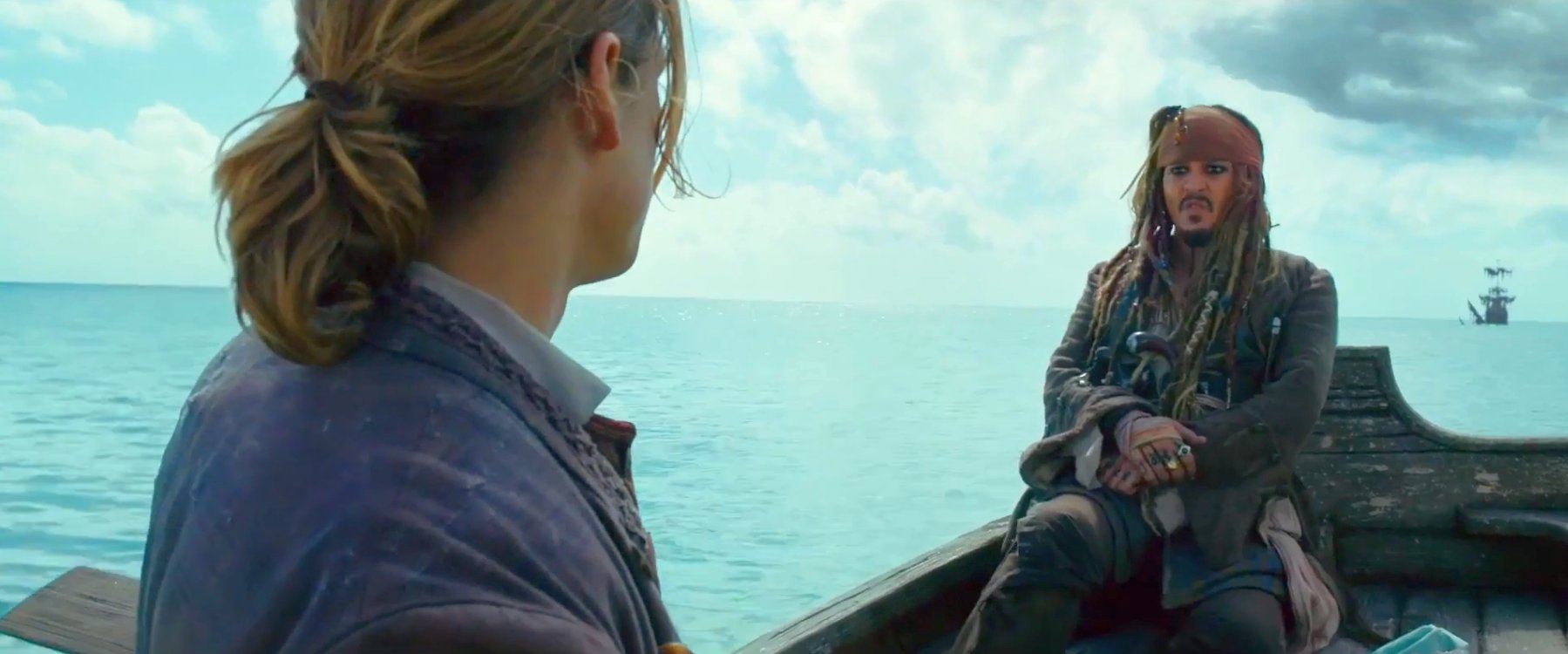 Will you be checking this movie out? Comment down in the comment section and let me know! As always, thank you, and keep listening to 88.7 The Pulse!