It's time for another movie review presented by our good friends over at FatCats Gilbert on the southwest corner of Greenfield and Baseline! FatCats Gilbert is the best place to see all of the latest box office smashes like The Mummy, Wonder Woman, and Pirates of the Caribbean: Dead Men Tell No Tales! To see showtimes and to purchase tickets, you can click right HERE!
With as many movies as I'm lucky enough to check out, sometimes I see ones that I had never heard of prior to seeing the film. This is one of those times. Just by doing a little bit of research I know that it's based upon a British novel written by Daphne de Maurier. Unfortunately I didn't get the chance to read the novel, so I went in blind. I like Rachel Weisz. She has been killing it lately when it comes to independent films, and I've been excited to see everything she has released. Sam Claflin is the other lead in the film. He's not someone who really gets me excited to see a movie, but I think he's alright. To me, he's a fine, middle of the line actor who has served a purpose sufficiently in forgettable movies. I was hoping that My Cousin Rachel would bring him to the next level. Let's talk about the film!
My Cousin Rachel is directed by Roger Michell and stars Sam Claflin, Rachel Weisz, Iain Glen, and Holliday Grainger. Things are a bit foggy for Phillip, played by Sam Claflin. His best friend and father figure has recently died under suspicious circumstances, and he thinks that his cousin Rachel, played by Rachel Weisz, is behind it. Once he finally meets her, he realizes that he's going to have a much harder time taking his revenge due to her unmatched charm. But is the charm real or is it only an elaborate ploy?
I'll start off by saying that I was a little bit disappointed with this movie. I don't think that it will go down as one of the worst movies of 2017, but it's definitely not going to be remembered. The standouts in this film are definitely the performances. Rachel Weisz was probably the only reason I was able to stay somewhat interested in the narrative. While things are unclear throughout the film, Rachel Weisz perfectly plays that opaque mesh of instant charisma and attractiveness as well as hidden and secretive. While she seems open, caring, and compassionate, we're always sitting with some thoughts of uncertainty in the back of our mind. With and without dialogue, Weisz conveys that uncertainty and brings multiple qualities to her character. This movie also looks great. Stylistically, My Cousin Rachel has a lot going for it. It uses excellent production design and high production value to make a visually appealing movie. I felt like I was wrapped up in the setting of this movie, and I loved the choices made in the aesthetic department.
Where this movie dropped the ball, for me, was in the emotional attachment. I wasn't emotionally attached to anything. I didn't really care about the characters, I didn't care about their relationships, and I never attached myself to this story. In fact, Rachel seemed to be the only character I could even watch, and every time the camera focused on anybody else I checked out. The story slows down to about 1 mile per hour, and I simply didn't care. It becomes repetitive through the same camera tricks, characters fixating on issues that I wasn't emotionally invested in, and trying to keep a secretive narrative. My Cousin Rachel gives us a somewhat intriguing titular character, but nothing else. I'm going to give My Cousin Rachel a 4/10.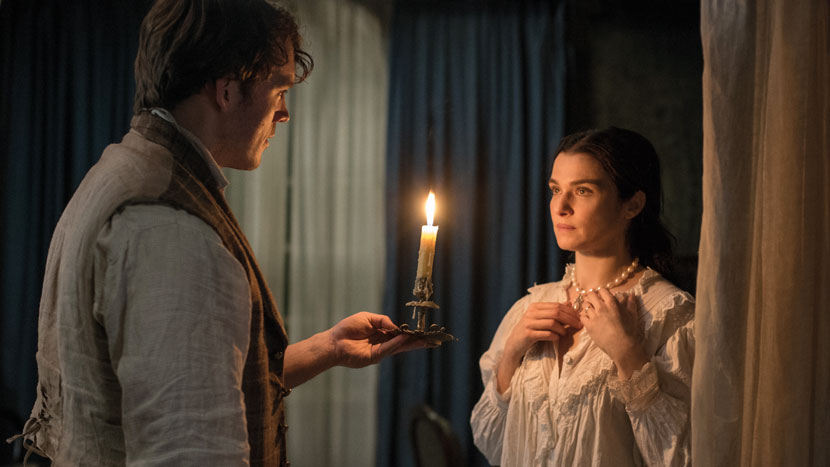 Will you be checking out My Cousin Rachel? Comment down in the comment section and let me know! As always, thank you, and keep listening to 88.7 The Pulse!