It's time for another movie review presented by our good friends over at FatCats Gilbert on the southwest corner of Greenfield and Baseline! FatCats Gilbert is the best place to see all of the latest movies in the most comfort and style! With Recline-N-Dine seats that you don't even have to leave to enjoy delicious pizza, chicken fingers, fries, and more, FatCats Gilbert is the best place in the valley to see a movie!
At first glance, I assumed this could have been an Oscar-contender. It has the premise, and Chadwick Boseman is becoming an actor who gets me to the theater. I'll see just about anything, but there are certain actors and actresses who make me excited to see a movie on the big-screen. Chadwick Boseman is becoming one of them. This is also a fascinating story. I didn't know much about Thurgood Marshall other than that he was the first African-American person to become a Supreme Court justice, but last time I watched Boseman break a color barrier, I came away with one of my personal favorite movies of 2013. Let's talk about Marshall!
Marshall is directed by Reginald Hudlin and stars Chadwick Boseman, Josh Gad, Kate Hudson, and Sterling K. Brown. A young defense attorney and civil rights leader named Thurgood Marshall, played by Chadwick Boseman, must defend a man accused of taking advantage of a woman. With Marshall on the case is a young lawyer named Sam Friedman, played by Josh Gad. Friedman has never defended an accused man before, but who better to learn from than the NAACP's best in the year 1940?
Once again, Chadwick Boseman proved why he's one of the best in the business right now. In case he has't done that yet, Marshall is another shining example of why he deserves more job offers than he could get to in his lifetime. I love the character of Thurgood Marshall, and this is such a hopeful movie given the themes that it directly addresses. Marshall is a charismatic and positive person who is larger than life. It's almost difficult to believe that a person like him existed, but Boseman made me believe it. In his unorthodox and outspoken ways of handling cases and dealing with social issues, he is brought to life. I love how he touched every single person he had ever interacted with, and even more people with whom he never had the chance to interact. That's displayed so beautifully in this film, and I could see the difference he was making. Unfortunately, sometimes people who lead charges toward change pass away and have been gone for a long time before society sees the fruits of their labor. That's not the case with Thurgood Marshall. It's an instant shift. The minute he walks into a room, the lights get a little bit brighter. Well, they get a little bit brighter unless you're the prosecuting attorney. If you're the prosecuting attorney and see Marshall walking into the courtroom, you probably know you're in for a long case. I also loved the relationship between Boseman's Marshall and Gad's Friedman. As different as they may be, they both face horrifyingly similar issues. The parallels between the two are really uncanny, and seeing how Marshall influenced Friedman to become more outspoken has to give audiences hope.
Unfortunately, I do think that there's a lot of story left on the table. Marshall's life probably had enough content to put an entire five season television series together, which I would love to see. I appreciate that this single case gets to the bottom of what Marshall stands for and who he was able to affect, but there's so much more to his story that feels like it's glossed over with a few words at the end of the movie. I also think that there's Oscar-winning drama hidden somewhere in this film. This is a very Hollywood-ized adaptation of Marshall's life, and to some extent, that's a pleasant thing to see, but I can't help but wish that we dove a little bit deeper into the dramatics of Marshall as a person. The story is kind of spoon-fed to the audience as compared to allowing us to draw our own conclusions, and I was missing a little bit of the tension that a less straightforward story could have provided.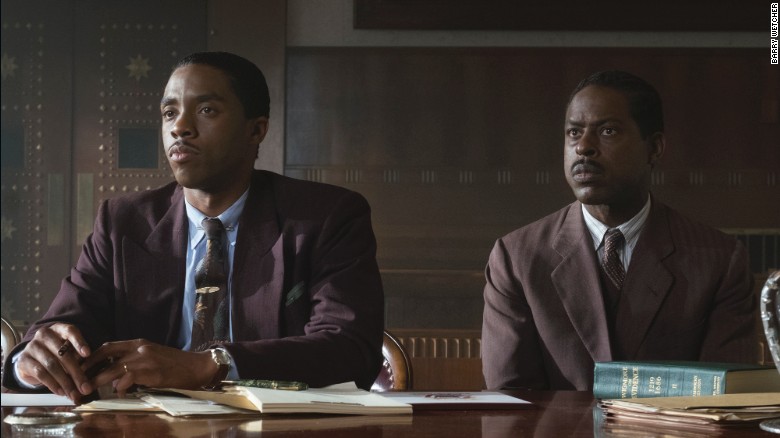 Overall, I definitely liked this movie. Its main character is one of the most fascinating people to ever be portrayed on-screen, and Chadwick Boseman nailed it. He brought the positivity and charisma that Marshall would have needed in real life to deal with these social issues in a court room environment. I loved that I could instantly see exactly how Marshall affected people. He had that innate ability to brighten a room with hope, and his relationship with Sam Friedman made the movie for me. They both faced very similar issues, and seeing how they were able to learn from each other to become better people kept my attention for the entire runtime. I do think that there was some drama left on the table, and I know that there was a lot of story that was left unaddressed. It's tough to fault anyone for leaving pieces of Marshall's story out simply because there's so much to incorporate into a single film, but a bit more could have been done to make Marshall a legitimate awards contender. I'm going to give Marshall a 7/10.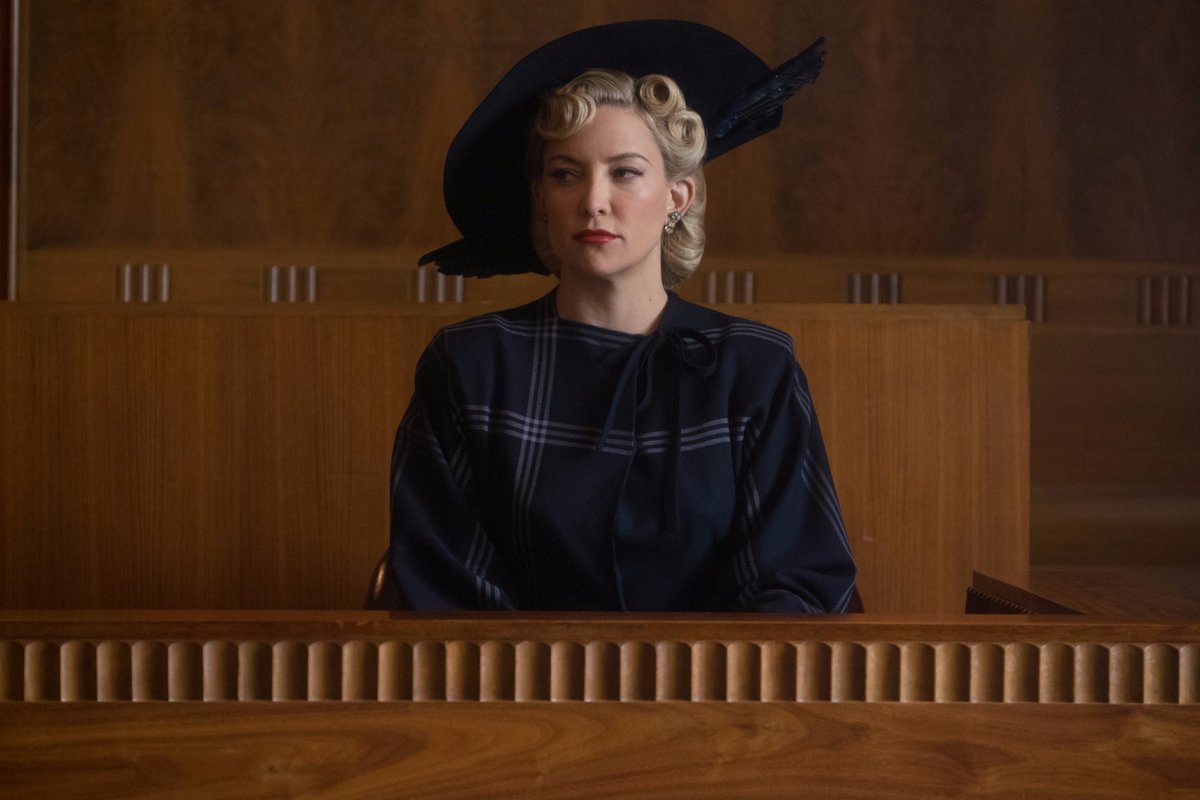 Will you be seeing Marshall? Comment down in the comment section and let me know! As always, thank you, and keep listening to 88.7 The Pulse!