It's time for another movie review presented by our good friends over at FatCats Gilbert on the southwest corner of Greenfield and Baseline! FatCats Gilbert is the best place to see all of the latest box office hits including Happy Death Day, Geostorm, and Only the Brave! To see all showtimes and to purchase tickets, you can click right HERE!
This is a full week of movies with reviews for Suburbicon, The Killing of a Sacred Deer, Thank You For Your Service, and hopefully Jigsaw all coming, so let's get right down to it! I didn't know much about this movie, but I've liked most of what Marc Forster has directed so far. Actually, his most recent movie is World War Z, which I really enjoyed! He's not exactly a director who brings me to the theater, but it's always great to see someone who know's what he or she is doing behind the camera. Also, Blake Lively is in the lead role, and after The Shallows last year, she and Ryan Reynolds are becoming one of Hollywood's biggest couples. Hopefully that will result in more roles for both of them!
All I See Is You is directed by Marc Forster and stars Blake Lively and Jason Clarke. When Gina, played by Blake Lively, was younger, she was involved in a car accident that took her parents and her sight. Years later, she's married to James, played by Jason Clarke. They have a strong, loving marriage, but when they find a way for Gina to undergo a procedure that will allow her to see again, their relationship is tested in ways that they totally didn't expect after a surgery that was supposed to make life better.
First off, I really like what Marc Forster did with this movie. I thought he did a great job of telling this story through senses. Movies are typically a visual medium, and when I say "typically," I mean that they're visually-driven roughly 100% of the time. While All I See Is You is great visually, it uses many other senses to compensate for visual effects that make it seem like we're experiencing Gina's blindness. With sound design and the way many scenes are shot, I can hear and feel the environments and what Gina goes through. When she uses her white cane, I can actually feel her hit certain objects and get a feel for the dimensions of a room or a certain area. It just goes to show that the power of movies isn't just in the visuals. Also, I thought that Blake Lively and Jason Clarke were both great, and great together. I love the idea that by trying to make their relationship better, they've only added complications. Seeing James go through frustrations as Gina re-experiences the world for the first time was interesting, and exploring how a couple would continue on even when everything has changed was enough to keep me thinking.
My main issue with the film is the pacing. It takes a very long time to develop, and by the time we start exploring something new, the sensory effects had already become extremely redundant. As a whole, I thought this movie was a really interesting exploration of what happens to a relationship after a huge shift, but the pieces don't always add up. It feels choppy in that each individual scene doesn't always feel like it's adding up to something. There isn't really a straight arc where one event leads to the next, which leads to the next, which leads to the next, so I thought a lot of scenes were either unnecessary or just for show on aspects of the marriage that we had already seen covered.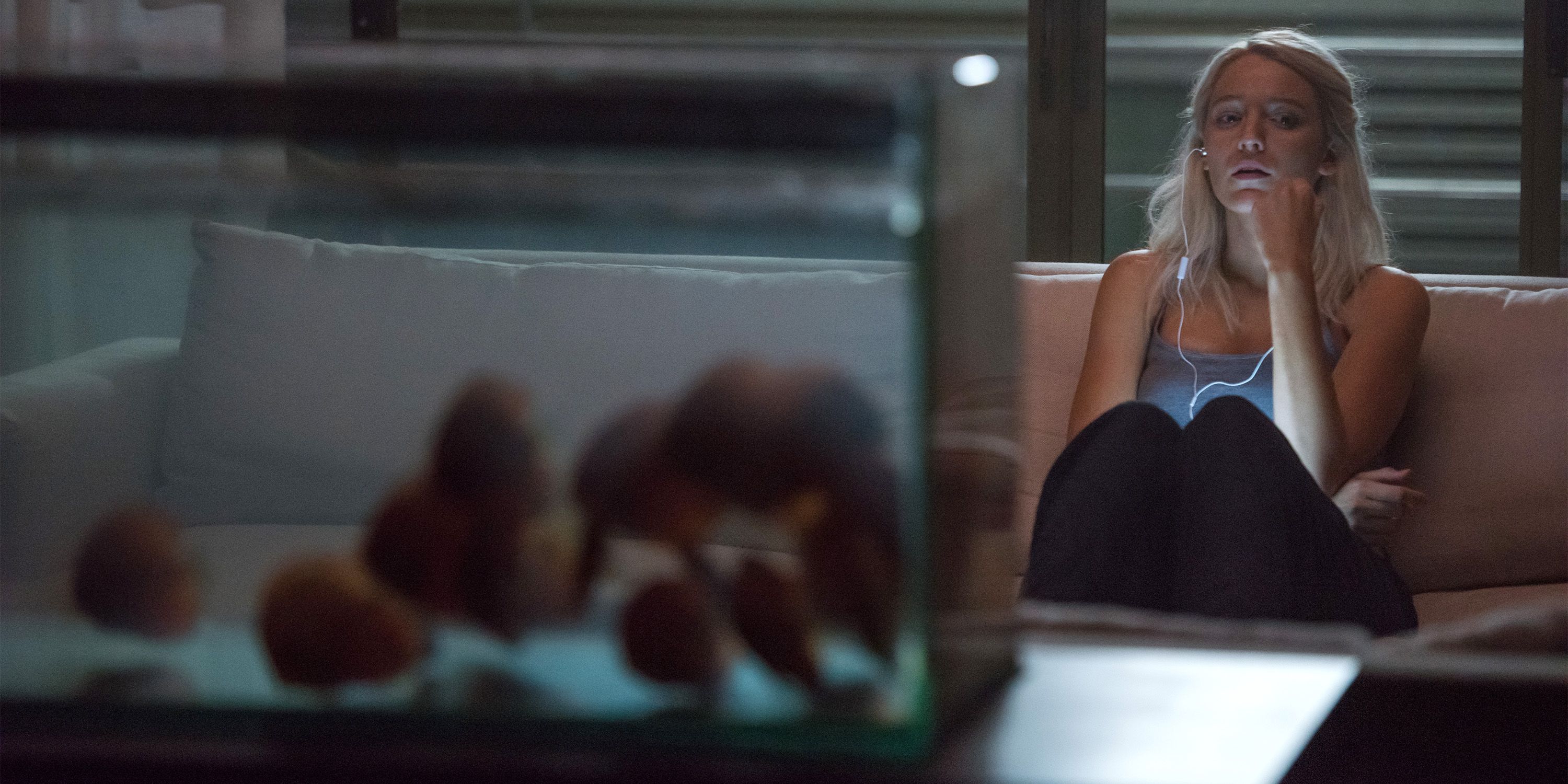 Overall, I did walk out of the theater liking All I See Is You. At its core, I think it's a really interesting look at what would happen to a relationship when a big change like this takes place, and everything that both people expected was completely wrong. Forster does a good, sometimes over-the-top job illustrating what the world is like for Gina, and I mostly loved what he did technically to tell this story. Lively and Clarke are both good in the movie, and I thought they worked well together. They aren't the perfect couple, but they aren't supposed to be, and once Gina gets her operation, they slowly start to detach. I thought they both did a good job showing that change over time. This movie does take a very long time to develop, and it's not something that will keep you on the edge of your seat the entire time. It's slow, and I think it suffers from the pacing. It also never really nails the straight line where we see each individual event leading to the next, so at times it feels choppy, but I have to say that I was genuinely interested and mostly invested in what was happening. I'm going to give All I See Is You a 6/10.
Will you be seeing All I See Is You? Comment down in the comment section and let me know! As always, thank you, and keep listening to 88.7 The Pulse!