It's time for another movie review presented by our good friends over at FatCats Gilbert! FatCats Gilbert is the best place to see all of the latest box office hits including the brand new animated film from Pixar, Coco! To see all showtimes and to purchase tickets, you can click right HERE!
I'm a big fan of Pixar, but I wouldn't say that this was one of my most anticipated movies of the year. I always have high expectations of Pixar, especially when it comes to the technical aspect, but until we get a sequel to The Incredibles, I'm probably not going to be overly-excited for a Pixar movie. Either way, I'll always see one of their movies. Let's talk about Coco!
Coco is directed by Lee Unkrich and stars Anthony Gonzalez, Gael García Bernal, and Benjamin Bratt. Every year, the people of Mexico celebrate Día de Muertos, a holiday celebrating family members who have passed on. In the Rivera family, music is banned. It brings up painful memories of their past, and they much prefer their business of making shoes. Miguel, however, believes that he was born to play music, but after stealing the guitar of a famous deceased musician, he is sent to the world of the dead where he must face his music-hating ancestors.
I wasn't expecting much from this movie other than a pretty standard Pixar film. I was expecting a well-made, touching film. After seeing Coco, it's probably my favorite animated movie since Toy Story 3, and there have been some excellent animated movies since Toy Story 3. Whether we go back to Moana, Zootopia, Big Hero 6, Inside Out, Wreck-It Ralph, or any other animated movie in that time-span, I think Coco is the best animated movie in years. First off, as with all Pixar movies, Coco is beautifully animated. It's probably not even necessary to say that, but I'm still blown away at the level of detail, color, and world design in this movie. I also loved what it did with this culture and this holiday. I don't celebrate Día de Muertos, but I was still able to get the emotional ties and the gravity of the day and what it means to these people. It does something similar to Moana in that it has an excellent story while it seamlessly blends a learning experience of culture into that story. There are times where the film breaks the holiday down in dialogue, but I never felt like its main goal was to explain, in exposition, what Día de Muertos is. While it doesn't feel like a learning experience, I still learned so much more about the holiday than I already knew. I was also so connected to the characters. The main character, Miguel, is trying extremely hard to become who he thinks he is meant to be while also staying true to his family, but he has to make this journey on which he finds his heritage and his calling, and I honestly walked out of this movie feeling the same way that I felt seeing Andy give his toys away in Toy Story 3. I was so surprised that I was able to connect to this family and these characters the way I did, and it's because we get their history. It feels like this story is long overdue in this story world, and we've been thrown in at the perfect moment. The stakes are also perfect for this family. I think that anyone who has ever lost a family member and likes to keep them alive through their thoughts will be profoundly moved by this story. We fully understand these relationships and the reasons that these characters are kept alive, and it's all orchestrated through this holiday. Pixar has once again crafted a film for adults. The rating might be PG, and the kids will likely love the movie, but at the end of the day, Coco is a movie about family and what it means to connect with your family, keep their spirit alive, and pursue your dreams, all at the same time. I also have to mention the music. The music is absolutely fantastic, and it's used so perfectly to bind the story together. It never feels out-of-place, and the payoff of the main song is brilliant and tear-jerking.
My one small issue with the film is that there are a few plot points that I did see coming. There are beats that you will absolutely see from early on, and I unintentionally kept those in the back of my mind throughout the film. When certain things are revealed, you might not be surprised, so it's a bit disappointing. I don't have a huge issue with that because through those moments, I was so deeply affected by the story that I don't care. I'm going to go back to this movie because of the characters, the emotional payoffs, the beautiful animation, and to see what Pixar did with an entirely different culture from what it typically addresses as compared to its shocking twists and turns.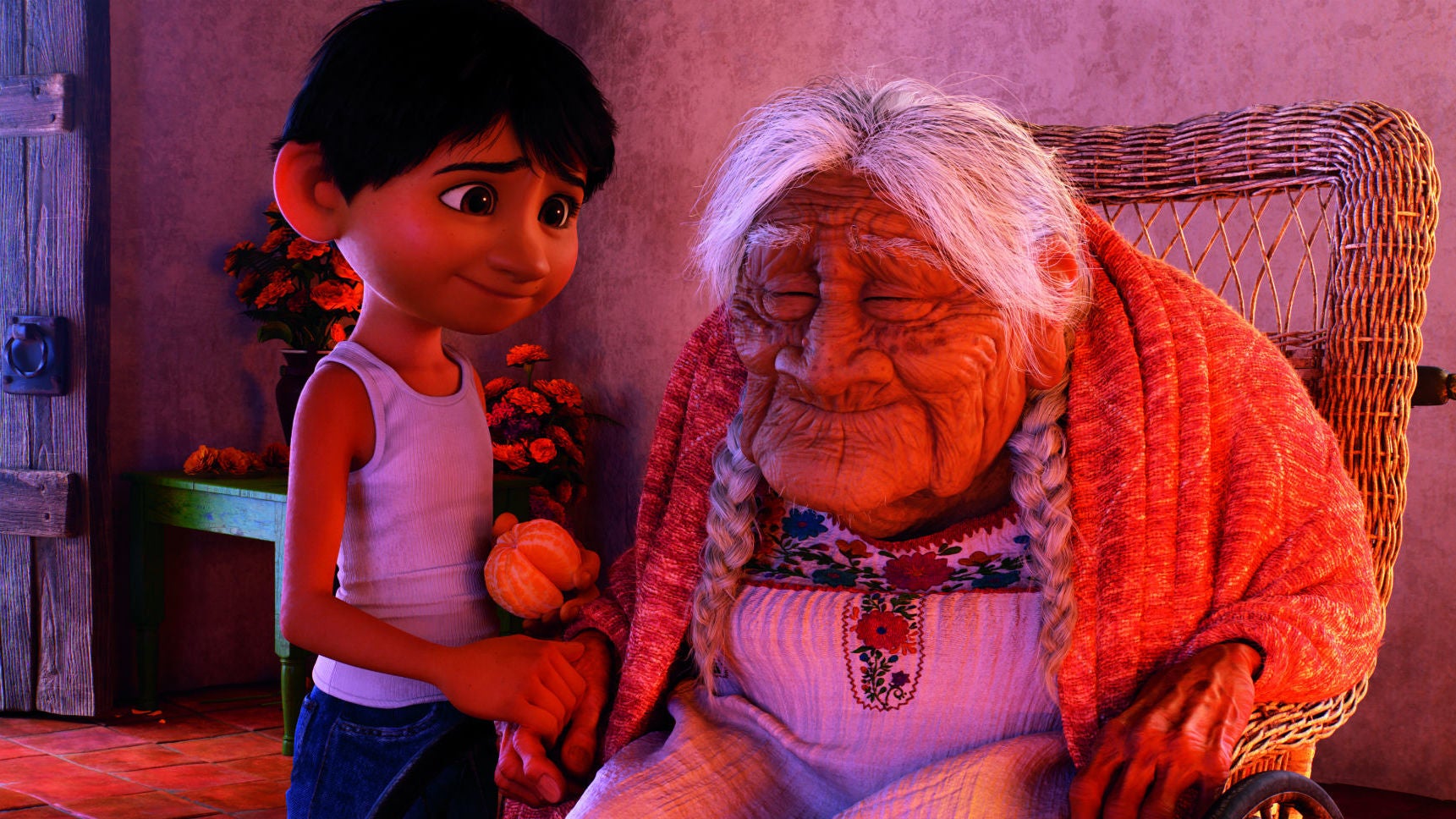 Overall, I can't suggest checking out Coco enough. This isn't just an excellent animated movie. This is an excellent movie in general, and I'd be shocked to see it knocked out of my top ten films of the year come the end of 2017. It's beautifully animated, as we can expect from Pixar. It also has an incredible story that has similar beats to other stories but feels so different because of how it explores the Mexican culture as well as Día de Muertos in particular. It teaches us about the holiday while also using it as a vehicle to drive the story and bring new ideas to culture, and I absolutely loved it. The music is incredible, and all of the emotional payoffs hit on every level. I'm going to give Coco a 9.5/10.
Will you be seeing Coco? Comment down in the comment section and let me know! As always, thank you, and keep listening to 88.7 The Pulse!