It's time for another movie review presented by our good friends over at FatCats Gilbert on the southwest corner of Greenfield and Baseline! FatCats Gilbert is the best place to see all of the latest box office hits like Paddington 2, Star Wars: The Last Jedi, and Jumanji: Welcome to the Jungle! To see all showtimes and to purchase tickets, you can click right HERE!
From now until the end of January, the reviews may not pour in the way they typically do, but I did get a chance to see one that is hitting theaters nation-wide today called Forever My Girl! Take all the man cards you want from me; I love The Notebook. Unfortunately, that's close to where it ends when it comes to romantic dramas and Nicholas Sparksesque stories. Congratulations to Nicholas Sparks for how much success he has had writing in this genre, but they all tend to come off as cookie-cutter versions trying their hardest to be The Notebook. That's exactly what I was expecting coming into Forever My Girl.
Forever My Girl is directed by Bethany Ashton Wolf and stars Alex Roe, Jessica Rothe, John Benjamin Hickey, and Abby Ryder Fortson. After leaving his childhood love at the alter, Liam Page, played by Alex Roe, returns home to learn that a lot has changed while a lot has stayed exactly the same.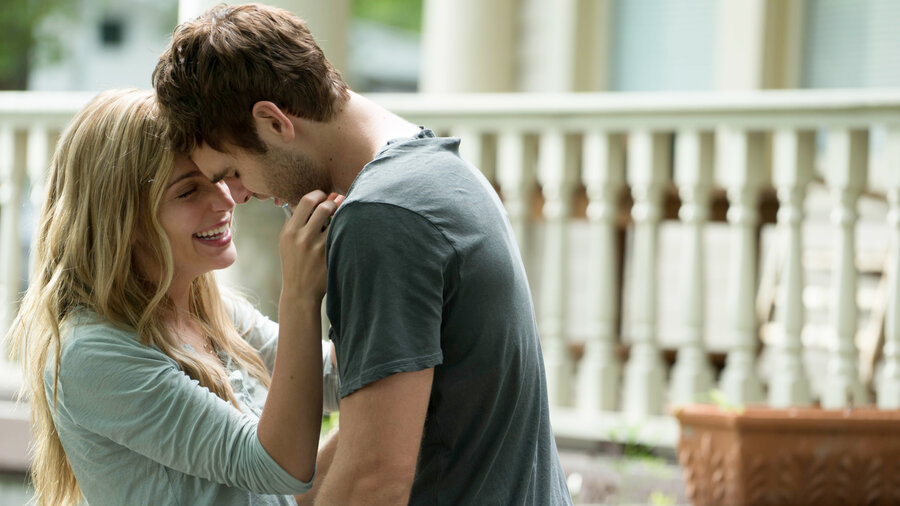 While I walk out of most romantic dramas feeling like no couple's chemistry will ever feel as real as it wants to feel, I thought that Forever My Girl was relatively close. If nothing else, the movie is very sweet, and I think it has good intentions. There's definitely heart behind the film, and there's heart in the characters. I actually bought into the romantic history between the two main characters, and there's a great father-daughter relationship between two of the characters that ends up being more emotionally triggering than the love story. Alex Roe is able to give his best performance to date, and he was the member of the cast who was able to connect me to the story.
When we begin to look at the story itself, I think the movie starts to fall apart. There's enough heart for a Netflix watch on a rainy night, but the story goes every which way without rhyme or reason. There isn't exactly a direct line of events with causes and effects. Most events just tend to happen, and nothing is shaped throughout the film. I also think it has a few holes when it comes to the internal debate inside Liam. He spends the entire movie going back and forth with himself trying to realize which decision would make him happiest, but he could realistically have the best of both worlds. By realistically, I mean that most musicians tend to make the situation work. Once you start to break down each event and each conflict, it starts to seem like they're nonexistent, and the movie loses a lot of the emotional impact it was trying to have. My last issue with the film is the character played by Abby Ryder Fortson. As an actress, she gives a good performance, but the character is written like an adult. She is written as if she has just as much insight on the world as either of the two leads, and I couldn't wrap my mind around that. If she was initially intended to be a child prodigy, it might have worked, but she's quicker, wittier, and smarter than just about any adult I've ever met.
Overall, Forever My Girl is a sweet movie that has a good father-daughter dynamic, but it falls flat story-wise. It's very familiar, and once you step back and look at the issues of the characters, they seem very solvable, especially given that most musicians seem to handle these exact same issues in a perfectly suitable way. The writing of the little girl in the film definitely took me out of the story, and it felt like she had more wisdom and intelligence than any of the adults. It has the exact same elements of Nicholas Sparks films, so if you are a fan of Sparks, you may enjoy Forever My Girl. If that's not enough to get you to the theater but you still want to see it, it's probably more of a feel-good Netflix watch on a rainy night. I'm going to give Forever My Girl a 4/10.
Will you be seeing Forever My Girl? Comment down in the comment section and let me know! As always, thank you, and keep listening to 88.7 The Pulse!