It's finally time for another movie review presented by our good friend over at FatCats Gilbert on the southwest corner of Greenfield and Baseline! FatCats Gilbert is the best place to see all of the latest box office smashes like the fifth highest grossing film of all-time, Black Panther! To see all showtimes and to purchase tickets, you can click right HERE!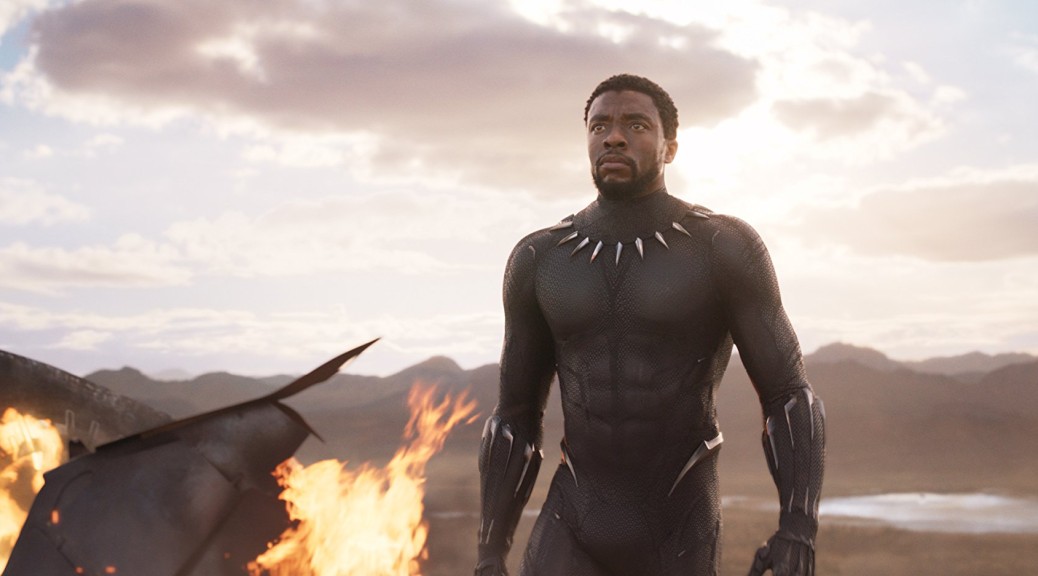 Do you remember when Star Wars: The Force Awakens was about to be released and everyone truly believed that it was the most anticipated movie to ever hit theaters? I still think it is, but Black Panther wasn't far behind. The hype for this movie was absolutely unreal, and why shouldn't it have been? Ryan Coogler has hit two absolute moonshots with Fruitvale Station and Creed, so I couldn't wait to see what he would bring to the MCU with his third movie. He's also back with Michael B. Jordan, who has given two award-worthy performances in Coogler's films. That brings us to the cast, which is easily one of the best Marvel has ever had with multiple Oscar winners, Oscar nominees, and a two-time Emmy winner. Chadwick Boseman was perfectly cast, and he was one of the standouts in Captain America: Civil War, which is one of the biggest reasons I couldn't wait to see him again!
Black Panther is directed by Ryan Coogler and stars Chadwick Boseman, Michael B. Jordan, Lupita Nyong'o, Letitia Wright, Danai Gurira, Forest Whitaker, Daniel Kaluuya, Angela Bassett, Andy Serkis, Martin Freeman, and Sterling K. Brown. Following the death of his father, King T'Chaka, Prince T'Challa is set to take the throne and become the new king and protector of the most technologically advanced country in the world, Wakanda. Though he initially emerges as the unquestioned owner of the throne, a new, blood-righted challenger arrives in Wakanda to battle T'Challa and change the way the country has interacted with the world throughout its complete history.
I'm so glad that we've reached this point in the MCU. No longer do these movie feel like they are straight-shooting studio productions that have been made by committee. We have finally reached a time in this Marvel timeline during which we can see directors come in and throw their own spin and style on a story. We saw hints of it when Scott Derrickson directed Doctor Strange, but I think it has really become evident in Marvel's past two movies with Taika Waititi helming Thor: Ragnarok and now Ryan Coogler directing Black Panther. Ryan Coogler's voice, visual style, and storytelling style is shining through, and he handled this story brilliantly. The characters are some of the best we've seen in the MCU, and each one gets his or her due when it comes to screen-time and getting a chance to own the moment. I was originally going to say that this is the best supporting group of characters since Pepper and Happy in the first Iron Man, but the more I think about Black Panther, the more I realize that its supporting cast is the best. Period.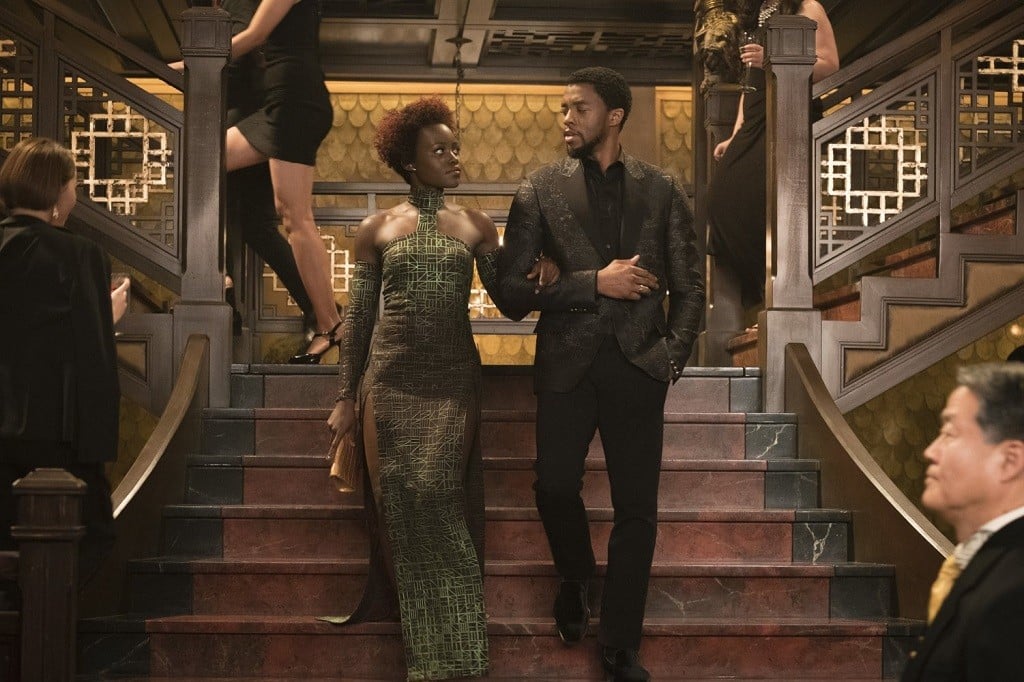 I'm not going to touch on every single character, but I truly cannot think of one supporting member that didn't work, and it's led by Michael B. Jordan's Killmonger and Letitia Wright's Shuri. Killmonger is probably right there with Loki in terms of the best villains in the MCU, and his development and motivation is realized so beautifully. Killmonger is the type of villain that honestly has good intentions but goes about reaching his endgame in an unsavory way. There wasn't a point in the movie that I was behind Killmonger, but I always understood him, and I always felt his impact on the way T'Challa would rule Wakanda. I always felt like T'Challa processed what Killmonger had to say, then battled with it from a moral standpoint. Killmonger might be despicable in the way that he handles his business, but he might actually be right philosophically. Given his background and how it differs from T'Challa's background, I can see why they would have opposing viewpoints when it comes to how they believe a country with Wakanda's power and intelligence should be run, and there's probably a happy-medium somewhere between both extremes that would appeal to both characters.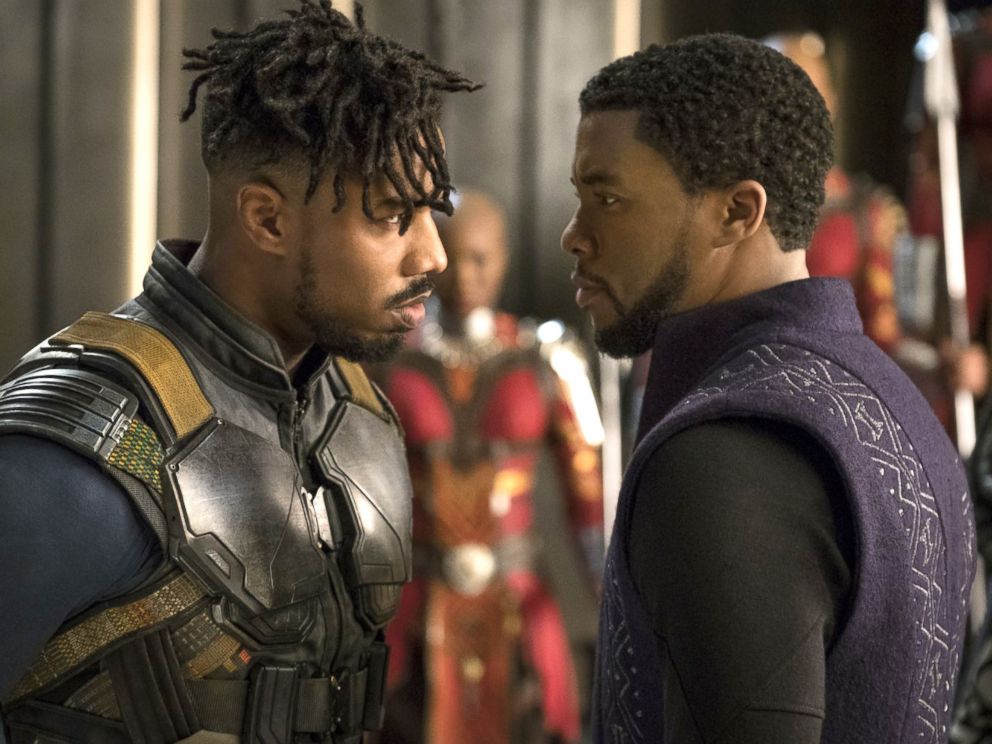 Killmonger also adds to other character's arcs. T'Challa is an incredible character, but he is so heavily flawed. He is flawed in the way that great, compelling protagonists are. He may be the mighty King of Wakanda and the protector of its values and its people, but he has room to grow and expand by being exposed to Killmonger's world-view, and I thought he transitioned beautifully. He is given his birthright as the son of the former king, but nothing is handed to him on a silver platter. He has to expose himself to new ways of thinking and come to grips with his internal flaws, and Chadwick Boseman captured every moment of that journey so well. I also have to single out T'Challa's younger sister, Shuri, played by Letitia Wright. Before the film was released, it was announced that Shuri would be the most intelligent character in the MCU. She's smarter than both Tony Stark and Bruce Banner, and getting to see her knowledge on display was so entertaining. Though she's the smartest person in the world, I never lost her sense of wonder and fun, and I loved that she was able to be the head of the technological department and the behind-the-scenes operator of the Black Panther, but she also has a really young way of looking at the world which is so refreshing. She's completely uncynical, and her chemistry with her brother made for some of the best moments in the film. I can't wait to see what's in store for her with the future of the MCU.
On top of great characters, Black Panther has such a fascinating, well-told story that builds Wakanda and the Black Panther with so much depth. In this two-hour and fifteen minute movie, the audience is introduced to this brand new world that becomes unbelievably easy to understand and latch onto. On top of the insanely cool gadgets Wakanda has, the people, the history, the customs, the rituals, the way of life, and everything else is brilliantly laid out as the foundation for this story, and Coogler nailed it from a visual perspective. Some of the fight sequences in this film are neck-and-neck with the first professional fight in Creed, and they felt so unique. I say that there are a couple of fantastic fighting sequences, but they are really just the cherry on top. The story and the groundwork that has been laid for the story is what brings this movie to life and launches it upward toward its high-points, and it is full of spectacular moments.
I think the highs in Black Panther are some of the highest in the MCU. I find myself wanting to go visit this movie again because of how enjoyable it is completely outside of the fighting sequences or the visual set-pieces. That being said, I do have my fair share of issues with the film. First of all, there are two important hand-to-hand fight sequences that I may as well have completely missed because I couldn't tell what was happening. The opening fight sequence may have had the potential to be one of the most invigorating action sequences of the year, but between the lighting and the editing, I had no idea what was going on. It was set in a dark forest with characters wearing dark clothing, and I thought the lighting was off. It did take place at night, but it wasn't poorly lit for that reason. It didn't look like night-time. It just looked dark, and the shaky-cam with choppy editing made it almost pointless to watch. I had a similar issue with the final fight between Black Panther and Killmonger. The two are both wearing a design of the Black Panther costume, so they look very similar. The fight also takes place in a dark part of the city, so there are shots that make it very difficult to grasp anything other than the fact that a fight is occurring.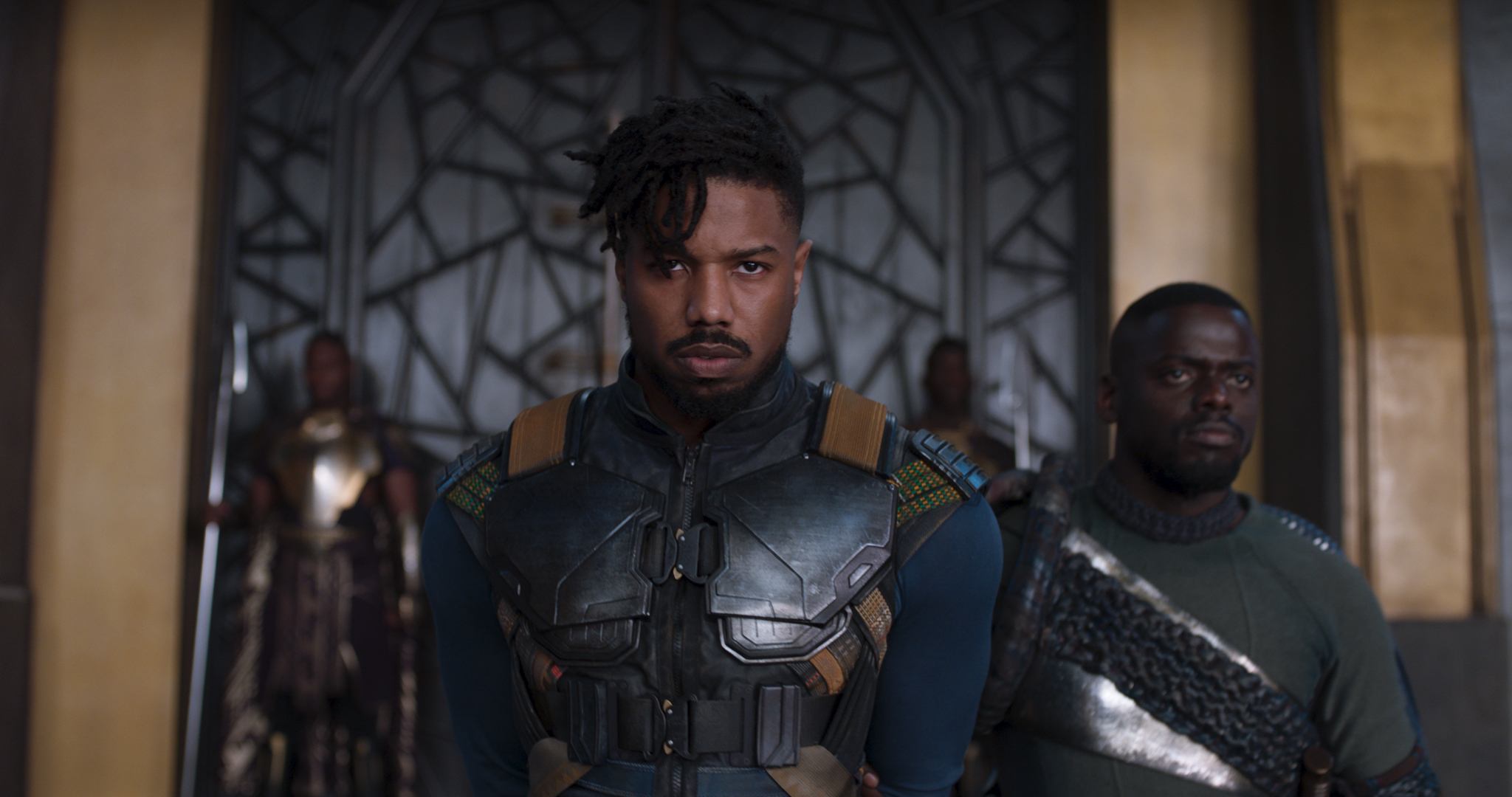 There are also cuts in the movie that feel jarring. There are two or three moments that cut to the next scene, and they feel very choppy and rough. I had to sit back and regather myself so that I could realize that the next scene was happening. Next, I think that it has some slight pacing issues. I don't want to say that I was bored at any point in the movie, and I'd honestly take more of the film if I could get more, but there is a definite beat in the story that injects adrenaline into the plot and propels it to the finish. It's odd to say that one of my issues with the movie is that it becomes so good at one point, but once Killmonger is reintroduced, I realized once again that I needed that dynamic between T'Challa and Killmonger. That was both the heart and the brain of the story, and I think that it can tend to get away from that compelling aspect. Finally, I don't want to say anything that I don't know for certain, and I'm sure that this will be an unpopular opinion, but I thought that a lot of scenes and shots of Daniel Kaluuya's character, W'Kabi, felt tacked on. It felt as though Kevin Feige saw Get Out becoming a smash hit and decided to add more W'Kabi to the story. Again, I'm not saying that I'm right. In fact, in all likelihood, that's not the case, but a few of his scenes and certain shots did feel added at a later date. Though he still had his moments, W'Kabi tended to be more of a plot device and a plot enabler than a plot server, and it felt a bit awkward.
Overall, I think that Black Panther's high points give us some of the best moments in the MCU. I think it has a lot of greatness, and my positives outweigh my negatives to the point where I'd love to see the movie again and again and again. I think Ryan Coogler brings so much to this movie through his visual and storytelling style, and his voice is strong. The characters are the real reason that this movie is a hit, and I think that Black Panther will emerge as a beloved member of this universe along with Shuri, Killmonger, Nakia, Okoye, and M'Baku. They bring so much life to this movie giving it drama, stakes, and even comedy that is timed perfectly. The character arcs in the film are sensational, and I love that T'Challa is a very flawed king who actually learns from Killmonger. He learns that the ways of the past are not necessarily the best option for the world. By combining old-school and new-school T'Challa can create a better world, and I loved that. I do think it has a few technical issues including the lighting and editing in a few scenes. I also think that some of the action is choppy and difficult to follow, and I'm a bit unsure why Coogler subscribed to the idea of shaky-cam and quick cuts when we know he can orchestrate a fight scene like the first professional bout in Creed. I shamelessly think that he should have been nominated for an Oscar just for that scene. Interestingly enough, some of that carries over, and some of it doesn't. I also didn't buy a good portion of W'Kabi's motivations and appearances, but most of it is forgivable because of how special the story and characters are. I'm going to give Black Panther a 7.5/10.
I'd normally ask if you'll be headed out to see Black Panther, but with its unbelievable box office success, I'm going to assume that if you are reading this, you contributing to that very crooked number it deservedly put up over the weekend. Anyways, if you did see it, let me know what you thought down in the comment section! As always, thank you, and keep listening to 88.7 The Pulse!