It's time for another movie review presented by our good friends over at FatCats Gilbert on the southwest corner of Greenfield and Baseline! FatCats Gilbert is the most comfortable place to see all of the latest box office hits including the brand new film from Disney Pixar, Incredibles 2! To see all showtimes and to purchase tickets, you can click right HERE!
It has been an unbelievable year for superhero movies. In February, Black Panther rocked the box office as Chadwick Boseman became the new king of the MCU. In April, Avengers: Infinity War became the box office champion with the largest opening weekend of all time. In May, Deadpool 2 shot, sliced, and swore its way to the second biggest opening for an R-rated movie, second only to the first Deadpool. Now, we have a different kind of superhero movie. Some have said that The Incredibles is the best Fantastic Four movie yet. But it isn't just a superhero movie. It also tackles the adult themes through animation which is what Pixar gets most of its praise for. Fourteen years following the original movie, it's about time for a sequel, and I'm pretty sure that the most excited audience for this film is twenty years-old or older. That seems to say a lot about Pixar. Let's see if the fourteen years was worth the wait!
Incredibles 2 is directed by Brad Bird and stars Craig T. Nelson, Holly Hunter, Sarah Vowell, Huck Milner, Bob Odenkirk, and Catherine Keener. When the Parr family is approached by a man who is dead set on changing the perception of superheroes for the better, Mr. Incredible, Elastigirl, and Frozone join the battle to legalize the use of superpowers. After some cost/benefit analysis, it's determined that Elastigirl is the best option to save the day and return supers to their former glory, so Mr. Incredible is left at home to tackle things even more difficult than super villains: math homework, boyfriend problems, and an atypical baby.
Pixar might be the most consistent studio in the business, but they still never cease to blow me away. Incredibles 2 may be Pixar's best sequel, and if not its best, it may be its most fitting. This studio has masked its maturity through animation, but I don't think that it will be fooling anyone with the sequel to one of its most beloved films. First, I'd like to discuss the things that separate Incredibles 2 from live-action superhero movies. I'll tell you the answer: animation. Outside of that, there's nothing. The characters, the themes, the story, the world-building, and just about everything else is equally or more complex than almost any other superhero movie. Really, the only movie in its ballpark is the original Incredibles movie. Though kids will undoubtedly enjoy the movie, they may have a difficult time understanding a good portion of the dialogue as well as the layers of its themes. This is an animated movie that addresses things like postconventional morals and the way law affects humanity and inhibits the ability to fulfill birthrights. I loved that it tackled superheroes in a world in which superheroes are being held back. Is that right? Is it moral or legal to design a law preventing people from using gifts they were born with? As a person with those gifts, is it moral to follow that law? The applications to this theology are endless, and I love that these kinds of issues can be tackled in an animated movie.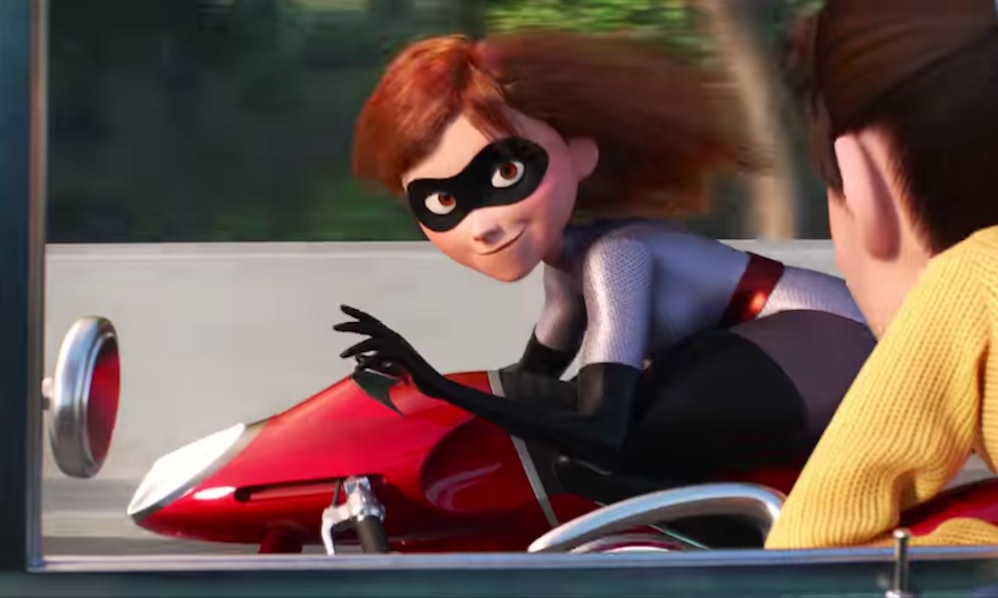 I also love the family dynamic. Whereas the first film directly addresses adults about the concept of the midlife crisis and being beyond your prime, this movie embraces the aspects of life after the solo dream ends. The relationship between Bob, Dash, Violet, and Jack Jack is so great, and I love what it says about phases. All three children are going through certain phases of their lives, and Bob tries his absolute best to guide them through those phases. As crazy as it sounds, it's his failure that gives this movie the parental heart. Bob isn't exactly failing as a parent, but his intentions fail. He falls short out of love, which I think applies in many relationships between children and parents. Often times we have intentions with pure good, love, and thought, but almost as often we fail spectacularly simply because life is weird, unpredictable, and unexpected, and we learn from our experiences.
Moving away from the themes and maturity of this movie, this movie is such a blast. It's perfectly animated, which is pretty much Pixar standard at this point, and it's an absolute ball. As odd as it may sound, this movie has amazing action sequences. I loved watching everyone use their powers, and Frozone actually gets a ton of screen-time fighting. All of the characters have such great fighting chemistry, and Brad Bird really knows how to put their powers on display to make them absurdly entertaining heroes. The movie is also hilarious. I'm not going to go deep into what Jack Jack can do, but he stole so many moments solely with physical comedy. The way he works with the family and vice versa is so brilliant and has so much pure joy behind it that I couldn't help but smile and laugh every time he was on-screen. The comedy is perfectly balanced with the heart, the great characters, and the expansion of the Incredibles universe, and it makes for one of Pixar's best of all time.
My only gripe with the movie is that it's a bit predictable. You probably won't be surprised by one of the key moments in the film. Often times I don't have too many issues with predictability. If you can make something seem fresh and give it a new twist or morph it into a new universe, I'm typically sold, but one of the key plot elements was uncovering a secret that seemed relatively obvious to me from early on in the film. Outside of that, it's extremely tough to find something that I did not like in this movie.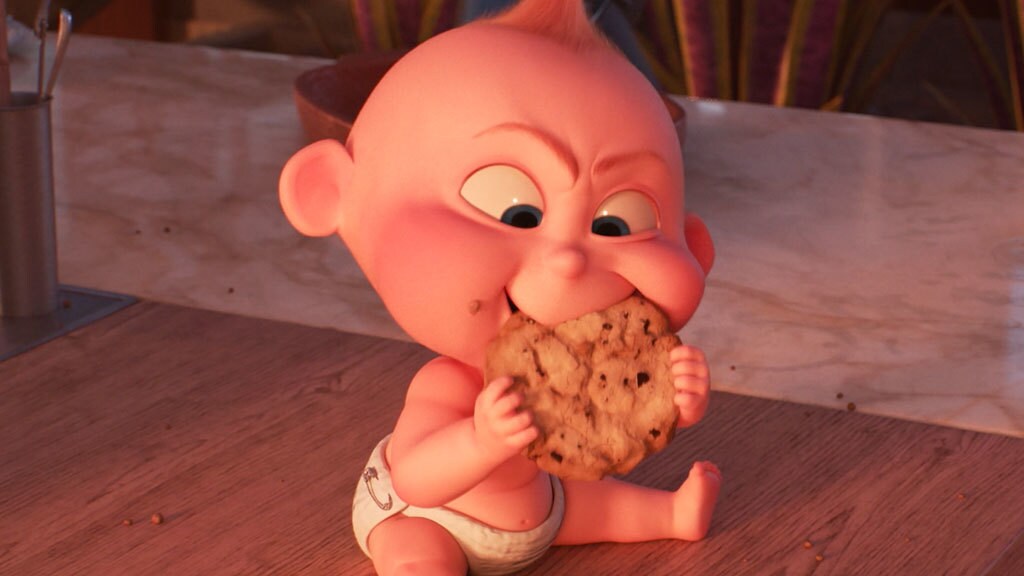 Overall, Incredibles 2 brings the heart and comedy of the first film with better action. Though I still probably prefer the first film, which is virtually an insurmountable mountain of animated and superhero awesomeness, Incredibles 2 has great adult themes, messages geared toward older audiences, and level of maturity that you may not find until Brad Bird and Pixar join forces again for Incredibles 3. I now need Incredibles 3, and I don't want to wait fourteen years for it. One of the best compliments that I could give the film is that it does nothing to separate itself from a live-action superhero movie other than have animated characters and setting. Outside of the animation, the dialogue, performances, themes, messages, and even visuals and action sequences carry the same weight and wisdom. It's funny and heart-felt with great characters, and it takes the brilliantly built world of the first movie and expands upon it. I'm going to give Incredibles 2 a 9.3/10.
Will you be seeing Incredibles 2? Comment down in the comment section and let me know! As always, thank you, and keep listening to 88.7 The Pulse!