Documentary reviews aren't something I do often, but I'm excited to bring this to you today presented by our good friends over at FatCats Gilbert on the southwest corner of Greenfield and Baseline! FatCats Gilbert is the best place to see all of the latest releases! To see showtimes and to purchase tickets, you can click right HERE!
I don't review many documentaries, so when I do it's usually for something I'm very excited for. This is one of those times. Far From the Tree looked like an absolutely fascinating documentary that spurred from an excellent idea. It's actually based on a book titled "Far From the Tree: Parents, Children and the Search for Identity" by Andrew Solomon, who recognized at an early age that he wasn't about to pursue an "average" life. Andrew was, and still is, a gay man who grew up under a roof that didn't happen to be very accepting of his lifestyle. As part of his journey to find himself and his place in the world, he decided to explore other families with members who were not "average." The critically acclaimed book led to a film that is being released here in Phoenix today, Friday the 10th of August, so let's talk about it!
Far From the Tree is directed by Rachel Dretzin and documents multiple families with members who lead very different lifestyles. Whether the people in the film are gay, have Down syndrome, dwarfism, autism, or a life sentence in a local prison, their families continue to exist, and this documentary takes us through the way families that might be different from yours have found ways to adjust and press on.
This documentary made me feel an unbelievable range of emotions. I don't think I've gone through every single phase on the emotional spectrum with any movie this year the way I did with Far From the Tree. Sometimes I was happy, sometimes I was frustrated, crushed, excited, relieved, upset, or in complete awe of the way the subjects of the film continued on with their lives the only way they knew how. Whether the emotion was first-hand or second-hand, I was almost always feeling something, and that emotional attachment I had to these people made this an enthralling true story to witness. The real heart of Far From the Tree is the people, and I'm not just talking about the family members of the "non-average" people. I'm also talking about the "non-average" people. Their stories and their existences were built so well that by the end of the film that I felt like I knew them. It didn't feel like they were fictional characters in a story. I didn't feel detached from caring about their well-being. Somehow, these people I had never met in my life became people who I had a relationship with and that I would go to bat for in a real situation, not because of the factor in their life that makes them "non-average," but because they're people who matter to me beyond their outer layer of characteristics.
What I found amazing was the way that the subjects seemed to ignore the first thing others might notice about them. A woman with dwarfism states that she is very much against scientists looking for cures to her type of dwarfism because a cure implies that something is wrong while she doesn't feel that there's anything wrong with her. As someone who is short, but doesn't have dwarfism, I thought about what it would be like to experience her life. She, on the other hand, doesn't really think about how great it would be to be my height. Of course, she acknowledges that people of average height are more common, and she seeks ways to find people who have similar characteristics, but she and her husband, who has dwarfism as well, just make do and are content and accepting of the life they've been given. They have found ways to bridge the gap between an average lifestyle and a non-average lifestyle, and they don't seem to see the difference. We also meet a man with Down syndrome named Jason, who I thought was one of the most fascinating people in the documentary. We get a chance to witness his life and the way he is able to continue working jobs, having friends, enjoying pop culture, and using his imagination despite his disability. I actually thought that he had one of the best moments in the film during which he states that he sometimes thinks about what it's like to live without Down syndrome. While it might seem like a positive thought to those of us on the outside looking in, he would never wish for it. If Jason had been born average, he likely never would have met his two best friends, who also have Down syndrome. I don't want to spoil too many of the best moments, because it's absolutely worth seeing, and it's an eye-opening experience.
I guess that I could sum up my thoughts by saying that Far From the Tree is a reveal that took me by surprise. Cards on the table, I have an uncle with Down syndrome, so growing up I was always taught that there's so much more beyond a disability or a characteristic that sets a person aside from the typical lifestyle. I've always believed that there's a more to a person than whatever -ism or -ity it is that society has determined to categorize them with. Even knowing that life, to quote Dr. Ian Malcolm, finds a way, I was still shocked to see the way that all of the people in the documentary have carved out a certain way to live a life that is more similar to mine than it is different. This documentary has a lot to say about the way love can never fail. It might be difficult to see the difference between what falls under the umbrella of the word "love" and what falls elsewhere, but a familial bond is one that is strong and nearly impossible to bust. Even when everything outside of love fails, and it seems that love is just the next thing to fall, there is always a support system, and if you feel alone in the world, you're not. Even for a non-average person, there is someone out there who is a different, and better, person because of the way you stray from average. Far From the Tree doesn't isn't as full of stylistic flow the way whichever documentary will win the Oscar this year will surely be, but it might just have the biggest heart, the most drive, and the best message. I'm going to give Far From the Tree an 8.5/10.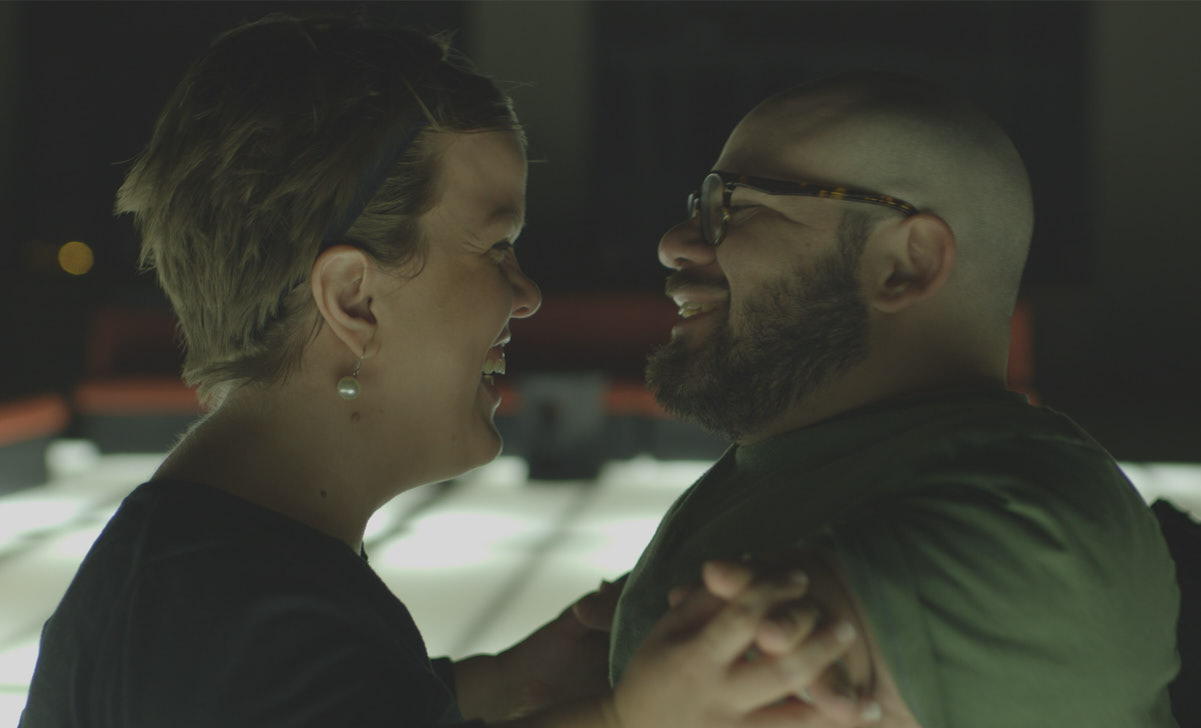 Will you be seeing Far From the Tree? Comment down in the comment section and let me know! As always, thank you, and keep listening to 88.7 The Pulse!