It's time for another movie review presented by our good friends over at FatCats Gilbert on the southwest corner of Greenfield and Baseline! FatCats Gilbert is the best place to see all of the latest box office hits like Venom, Smallfoot, and A Star is Born! To see all showtimes and to purchase tickets, you can click right HERE!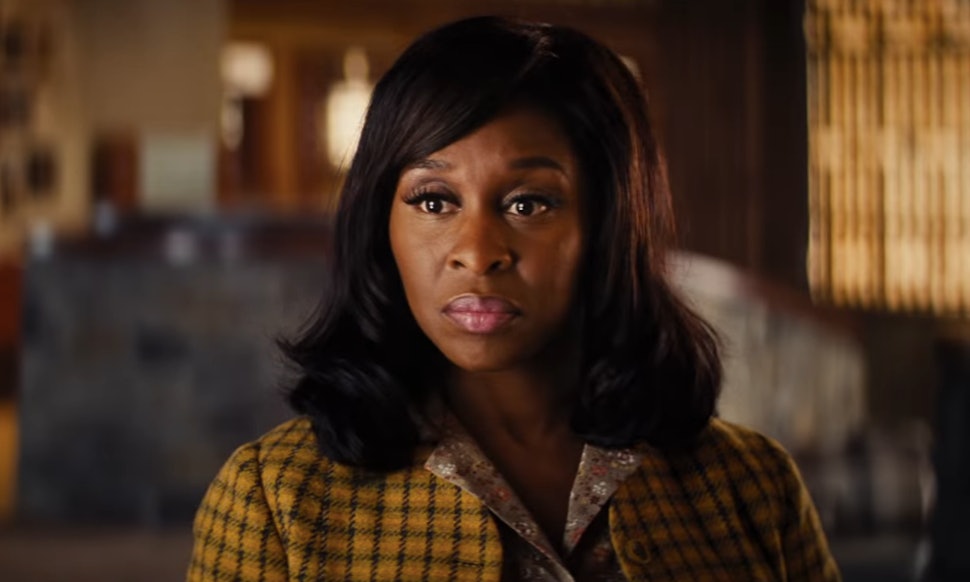 I've been excited for this movie since the first trailer was released. I'm a huge fan of Drew Goddard, and I've been waiting to see him direct again. I actually wanted him to direct the Batman movie before it was announced that Matt Reeves would be directing, but I'll take anything I can get from him. I love Cabin in the Woods, which he also directed, and he wrote The Martian, World War Z, and Cloverfield, three movies I could watch over-and-over again. He also created Netflix's Daredevil, which is fantastic, and he worked on Lost, one of the most popular television shows of all-time. I think it's fair to say that he has been pretty successful. He's finally back in the director's chair, and I couldn't wait to see what he could do!
Bad Times at the El Royale is directed by Drew Goddard and stars Jeff Bridges, Cynthia Erivo, Jon Hamm, Chris Hemsworth, Dakota Johnson, and Lewis Pullman. Right on the border of California and Nevada is the El Royale, an old hotel with a dangerous history. When seven people, including more than a few who are dangerous themselves, meet there one night, philosophies and motivations crash, and the hotel might follow.
I'm pretty sure that I can always count on Drew Goddard to come through. I don't want to say that I take him for granted, but he seems to consistently deliver high-quality storytelling. Bad Times at the El Royale is no exception. This is one of the most entertaining movies of the year, and I have to give a large portion of the credit to Goddard. I love his storytelling style, and though it definitely feels like he takes inspiration from other filmmakers and storytellers, he absolutely has a voice. He's developing into a storyteller who I can see having distinct features. I know that this is only Goddard's second film as a director, but I wouldn't be surprised at all to look back after his fifth movie and see a discernible style that makes his films belong to him. I also think that he's great at writing dialogue. These characters all have their own personalities, and the way Goddard combines the comedy, drama, and crime-thriller aspects of the story is really impressive.
Of course, the dialogue misses if there aren't great performances, but luckily Bad Times at the El Royale is filled with amazing performances. These are seven people who may or may not have means that justify their ends, but I still found a moment to connect with every single character because of the acting. Each actor brings a certain edge to the character, and everyone is perfectly cast. The two main characters in the film are probably the two played by Jeff Bridges and Cynthia Erivo. We know how great Jeff Bridges is, but Cynthia Erivo matches all of the heavyweights pound for pound. Goddard also did a great job countering stereotypes with his characters. It's not often that I get to say that a movie genuinely surprised me, but this one did, and I think a lot of the surprise is due to the way it subverts what you'd typically see or expect. The portrayal of good and evil doesn't necessarily match up with what humans would be led to believe psychologically. We're predisposed to expect certain characters to be protagonists and antagonists, but Bad Times at the El Royale completely flips those expectations.
I had a blast with this movie, but I definitely don't think that it's perfect. It tends to drag just a bit because of its length. It clocks in at about two hours and twenty-minutes, and I think that it could have benefitted from removing about twenty minutes. It feels like it loses a bit of its focus toward the end. I was still hooked, but it did seem to slightly lose its train of thought in the final act. Again, it's still very entertaining and holds onto the top-notch acting, but there may have been too many balls in the air. I also think the final act loses a little bit of what made the first two acts so special in the way that they directly opposed typecasting and cliches. It never lost me completely, but it did become more expected.
Overall, I think Drew Goddard and this cast did a great job with this movie. Goddard seems to pay tribute to his favorite storytellers while finding a voice that suits his extremely compelling dialogue. The performances are great, and it feels like every actor was able to completely pull each individual layer out of the story. Bad Times at the El Royale takes a deep look at expectations, both in film and in the real world, and it pushes away from those to surprise us. I don't see many films anymore that truly surprise me with multiple moments, but this one actually does. It might make audiences look at characters differently, and I love that this film has the power to do that. It gets a bit tangled in itself in the third act, losing a little bit of its steam and its focus, but it's incredibly entertaining with tons of R-rated fun, and it does have something to say about the way we approach archetypes. I'm going to give Bad Times at the El Royale a 7.9/10.
Will you be seeing Bad Times at the El Royale? Comment down in the comment section and let me know! As always, thank you, and keep listening to 88.7 The Pulse!