It's time for another movie review presented by our good friends over at FatCats Gilbert on the southwest corner of Greenfield and Baseline! FatCats Gilbert is the best place to see all of the latest box office hits like Spider-Man: Into the Spider-Verse! To see all showtimes and to purchase tickets, you can click right HERE!
This review is going to be a little bit different from the typical reviews. I usually give a short summary of plot as well as the things I liked and disliked about the movie, but I feel like I've already done that with this movie. If you haven't heard about Once Upon a Deadpool, it's a brand new cut of Deadpool 2 edited down to fit the MPAA standards for PG-13. It sounds like a perfectly Deadpool excuse to get the movie back into theaters and make a few more bucks while also donating to a good cause. For every ticket sold, Fox will donate one dollar to F*** Cancer, or Fudge Cancer as it's being called while the more family friendly version of the film is in theaters. I appreciate the sentiment, so I thought I'd give the movie a shot. I also love the character of Deadpool and both of his movies, so I'll always see any Deadpool movie I can get my eyes on.
Once Upon a Deadpool finds Deadpool reading a children's book to a kidnapped Fred Savage. It essentially has the same plot as Deadpool 2. In order to save a troubled child with no family or sense of belonging from a future of murder and terror, Deadpool must build a super-team called X-Force, the more politically correct, forward-thinking version of the X-Men. With all new sequences shot with Fred Savage and the Merc with a Mouth interacting, the story takes a more family oriented approach, perfect for the holiday season.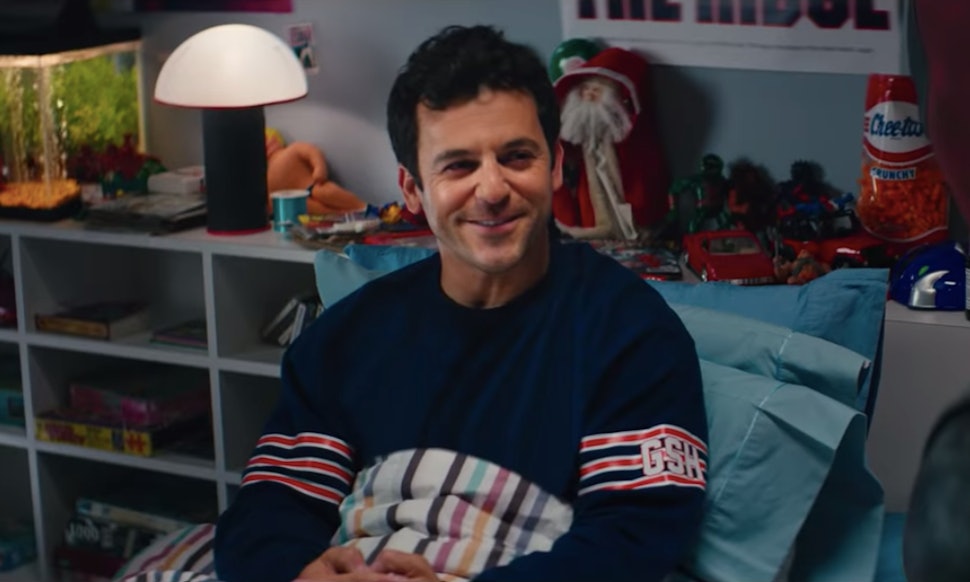 I'll share my thoughts about the new additions to the film in just a second, but if you'd like to see my review for Deadpool 2, you can click right HERE. Once Upon a Deadpool follows the same story and characters, so I have almost identical feelings about those aspects. When it comes to what has been added and removed, I don't think that Once Upon a Deadpool is a must. The PG-13 rating absolutely takes away the edge and individuality that made both of the Deadpool movies the pop culture hits that they have been. It's pretty obvious that the movie was shot to be an R-rated film because the action sequences are cut in a very jarring way. David Leitch has proved his entire career that he shoots much better action than Once Upon a Deadpool shows. This isn't a reflection on him as much as it is a reflection on the PG-13 rating, but it does hurt the action sequences from a visual perspective when the only way to get the rating down is to remove shots. There are also some obvious audio-dubbing issues. It's clear when a character is meant to say something that they don't end up saying. It's probably not fair of me to expect them to reshoot the entire movie, but I also think that would make it unfair of them to expect a huge box office return on this movie.
The main difference between Deadpool 2 and Once Upon a Deadpool is Fred Savage, and all of his scenes are great. He and Deadpool have great chemistry, which is a sentence I never imagined myself writing. I think that to get the most out of this, you should probably watch both Deadpool 2 and The Princess Bride, which makes Once Upon a Deadpool even more of a mystery. If you make a movie that thirteen-year-olds can see in theaters, I wouldn't expect one of the prerequisites to be seeing The Princess Bride. How many thirteen-year-olds have actually seen The Princess Bride? Anyways, Fred Savage is hilarious, and Deadpool uses his comedic style really well to bring those scenes down to PG-13.
I enjoyed watching this movie, which is probably just a product of my love for Deadpool 2. I think it's a better fit for a DVD extra, but it's enjoyable nonetheless. I wouldn't suggest seeing the movie in theaters unless you want one of your dollars to go to F*** Cancer, but you can probably pick up the Blu-ray for Deadpool 2 and donate a dollar to F*** Cancer for the same price. It's easily the best way to see this movie. The Blu-ray also includes the Super Duper Cut, so you'll get to watch multiple cuts of the film. Having seen all three cuts, the best is the theatrical cut, then the Super Duper Cut, then Once Upon a Deadpool, which is usually why the directors' cuts and extended cuts are typically only Blu-ray extras. Will you be seeing Once Upon a Deadpool? Comment down in the comment section and let me know! Also, if you've seen all three cuts, let me know what you think is the definitive way to experience Deadpool 2! As always, thank you, and keep listening to 88.7 The Pulse!