It's time for another movie review presented by our good friends over at FatCats Gilbert on the southwest corner of Greenfield and Baseline! FatCats Gilbert is the best place to see all of the latest box office hits like Spider-Man: Into the Spider-Verse! To see all showtimes and to purchase tickets, you can click right HERE!
I didn't know much about this movie. It's coming right in the middle of Oscar season and a huge time for blockbusters like Aquaman, Bumblebee, and Mary Poppins Returns, so it's I wasn't completely sure what it was going for. I did know that Peter Jackson worked on the movie as a producer, which is a definite positive. If Peter Jackson is involved, I can almost always expect high production value and great use of budgets, so that had me excited. I have never read the book, and I don't know anybody who has read the book, so I went into the movie knowing almost nothing about the story or the book's critical or fan reception, which can sometimes seem to be the best way to approach movies now days. Let's see if it paid off!
Mortal Engines is directed by Christian Rivers and stars Hera Hilmar, Robert Sheehan, Hugo Weaving, and Jihae. In the middle of a post-apocalyptic world in which cities travel the world on wheels eating and destroying smaller cities for power and goods, Hester Shaw is on a mission to avenge her mother's death. Thaddeus Valentine, the leader of London, the largest city in this universe, might be fooling his daughter and his city by pretending to put the people first, but Hester sees that he is a power-hungry monster who must be stopped from using antique technology to decimate the world.
This is a movie that makes me sad. I think that it has so much potential, but it all seems to fly right out the window. Where this movie does shine is in the production itself. Mortal Engines is one of the most incredible visual displays I've seen this year, and the visual world-building is amazing. It's actually brilliant enough that I'd be interested enough to come back to this universe and give it another shot. Imagine combining the visual and technical aspects of Mad Max: Fury Road and Lord of the Rings. The situation that has plunged this world into nothingness outside of the cities is similar to Mad Max: Fury Road, and the production value and ability to create worlds with visual effects, practical effects, and extras is similar to Lord of the Rings. I also loved the concept. Again, I had no clue what the movie was about when I walked into the theater, but the opening action sequence genuinely hooked me. It opens with London, a large city, chasing down a smaller city for its fuel. The opening scene is a high point in terms of stakes and motivation, which unfortunately means that it was all downhill from there.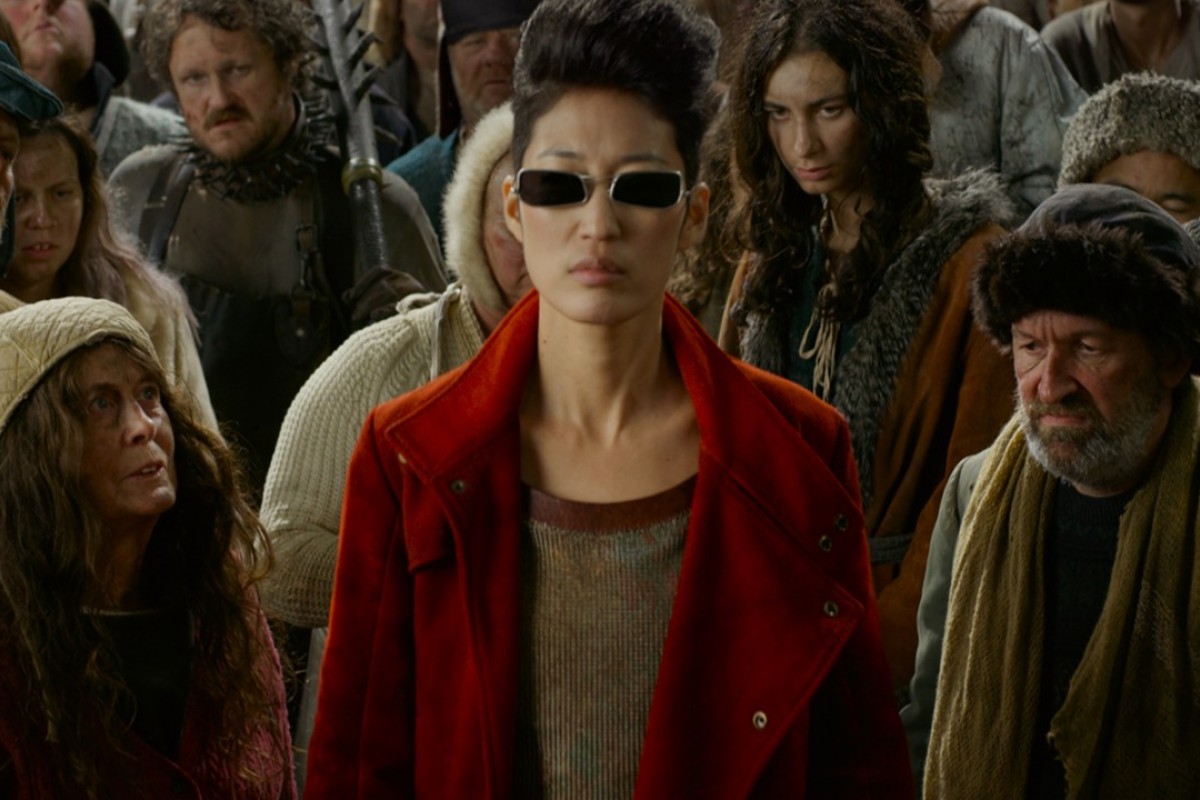 Mortal Engines has great visual world design, but there is almost nothing to emotionally invest yourself in. As I said before, imagine the world of Mad Max: Fury Road with the production value and scope of Lord of the Rings. You're probably on-board. Now imagine that combination executed like a YA book-to-movie adaptation. It's full of boring characters with exposition-heavy back story explanations, a forced love story that I never felt attached to, and a villain who has no motivation. I couldn't stay hooked after the opening because there's nothing to hook myself to. The central character isn't very compelling, and neither are any of the supporting characters, save for one robot whose entrance is much too late and whose exit is much too early. If the only character I remotely care about is a robot in a world filled with humans who are essential to the plot, that's a problem. The storytelling is also messy. Often times characters will appear in places because the plot needs to move forward. They might find motivations after a scene has completed, but it doesn't make sense for them to have been there before. I think that it has too many balls in the air for a first-time studio feature director. I see the potential, both in Christian Rivers as a filmmaker and in this world as a viable place to tell compelling stories, but the execution is similar to that of a standard YA movie, which is disappointing.
Overall, Mortal Engines has a lot to work with. Its visual design and art design is incredible, and you can definitely feel Peter Jackson's influence when it comes to using the budget and scope of the story. I just don't think there's enough to attach yourself to. Outside of a robot who even proclaims that he doesn't feel emotions, I wasn't connected to anyone. I think the film struggles with exposition. Instead of showing, it tells, which isn't a good way to bring characters to life. In fact, the only character whose background is built visually is the robot, so case in point. Even Hugo Weaving's villain is only evil because he likes the feeling of power, which didn't resonate with me whatsoever. He makes reveals and has dialogue that simplifies him as a character, and the more I learned about him the less interesting I found him. So many plot conveniences and derails grind this movie to a halt, which is disappointing because there is a lot of potential in this world. I'm going to give Mortal Engines a 3.8/10.
Will you be seeing Mortal Engines? Comment down in the comment section and let me know! As always, thank you, and keep listening to 88.7 The Pulse!