It's time for another movie review presented by our good friends over at FatCats Gilbert on the southwest corner of Greenfield and Baseline! FatCats Gilbert is the best place to see all of the latest box office hits like Aquaman and Spider-Man: Into the Spider-Verse! To see all showtimes and to purchase tickets, you can click right HERE!
2018 is coming to a close, and today we're talking about the final comic book movie of the year. It has been a great year in comic book movies. Marvel and Disney put out three very solid films, Deadpool 2 lived up to its predecessor, and even Sony, who comic fans have been upset with for about a decade, came through with a fan-favorite in Venom and an all-time great with Spider-Man: Into the Spider-Verse. DC is throwing its hat in the ring with Aquaman, which I was really excited for. I'm a big fan of James Wan, who is mostly known for his scares. He went for a big-budget franchise movie with Furious 7, but he is still household name in horror. I also loved Jason Momoa's Aquaman in the Justice League movie, so I couldn't wait to see him in his own story. Though I've at least really liked the past two DC movies, I was hoping James Wan could turn it around with another superhero story to unite the fans.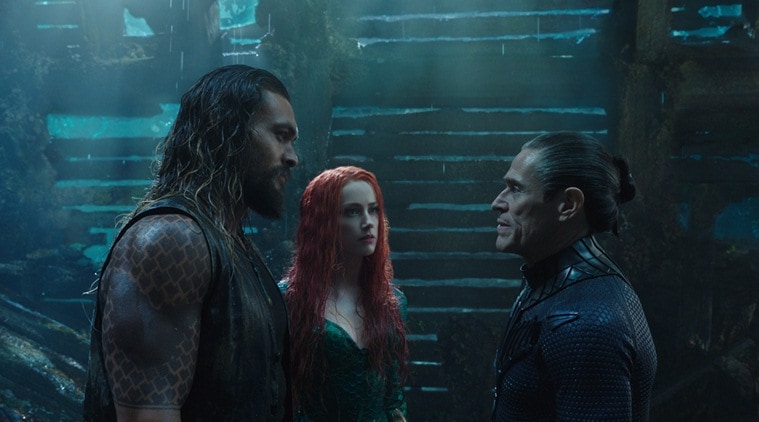 Aquaman is directed by James Wan and stars Jason Momoa, Amber Heard, Patrick Wilson, Willem Dafoe, Nicole Kidman, Dolph Lundgren, Yahya Abdul-Mateen II, and Temuera Morrison. Following the events of Justice League, Arthur Curry, played by Jason Momoa, has spent his time protecting both the land and the sea. When he is approached by Mera, played by Amber Heard, and told about a coming war between Atlanteans and land-dwellers, he is called to Atlantis to find a long-lost trident and fight his younger half-brother, King Orm, for the throne.
Comic book fans, let's all be honest with ourselves. We've all made fun of Aquaman at some point in our lives. Even non-comic book fans have had their fun at the character's expense. After this movie, I think that perception will change. As someone who admittedly knows very little about Aquaman, aside from more recent comic book stories, I now think that Aquaman is one of the coolest characters in the DC Extended Universe. I absolutely loved that the filmmakers and the studio were unapologetically committed to this world, this story, and this character. It didn't feel like anything was vetoed from a creative perspective, and that made the movie. Wan, the cast, and the visual effects artists dove right in (no pun intended) and completely sucked me into this world. The visuals are spectacular, and I had an absolute blast learning about Atlantis and the history of Aquaman's family and lineage. This film has an incredible sense of wonder and discovery that lets the audience's jaw drop right alongside Arthur's as we learn more about Atlantis. It's a welcome tone shift from the earlier DC movies, and it sends us on a journey in a way that no DC film has done to this point.
I think that Justice League did a good job of connecting me to Aquaman, but this solo movie brought me even closer. Aquaman is flawed, and he struggles to find his place in the world. Does he belong under the sea? Does he belong on land? It's obvious that he has had a difficult time deciding who he is, and his family situation is compelling. He has an excellent relationship with his father, but it seems that he has always felt a hole in his life because of the way his mother left him. His mother didn't leave because the family was breaking, and she wasn't forcefully plucked out of their lives. She left to protect Arthur and his father, which made the love and the bonds feel even tighter. Aquaman is one of the rare comic book movies that even nails romance. In fact, it nails it twice. I loved the romantic relationship between Arthur's mother and father, and I was completely sold on the relationship between Arthur and Mera. It doesn't feel forced or unnecessary. One is completely by blind, perfect luck while the other is circumstantial and makes too much sense. Obviously it isn't the kind of romance you'd get from Titanic or The Notebook, but it works perfectly for this film, its story, and its tone. The chemistry among the entire cast, and especially between Arthur and Mera, is spectacular, and it really helps to sell the audience on the world of Atlantis, its customs, and the universe of the story in general. Jason Momoa is having so much fun with this role, which only makes the movie more fun to watch. He's an extremely accessible character who has honest emotions and dialogue. He isn't a fountain of wisdom, a scientist, or absurdly rich. He's just a guy with a code, core beliefs, and the power of the gods, and though he maintains those aspects, his view of the world grows throughout the film as he becomes a better leader and hero. I also have to mention that I really liked the villain. Patrick Wilson's King Orm is just slightly below General Zod in terms of DCEU villain rankings. I understood where he was coming from, and the way his character was built beautifully represented his upbringing and his cultural beliefs. Just as the old cliché goes, the best villains are the ones who think they're right. I don't think that King Orm is right, but I understand why he does.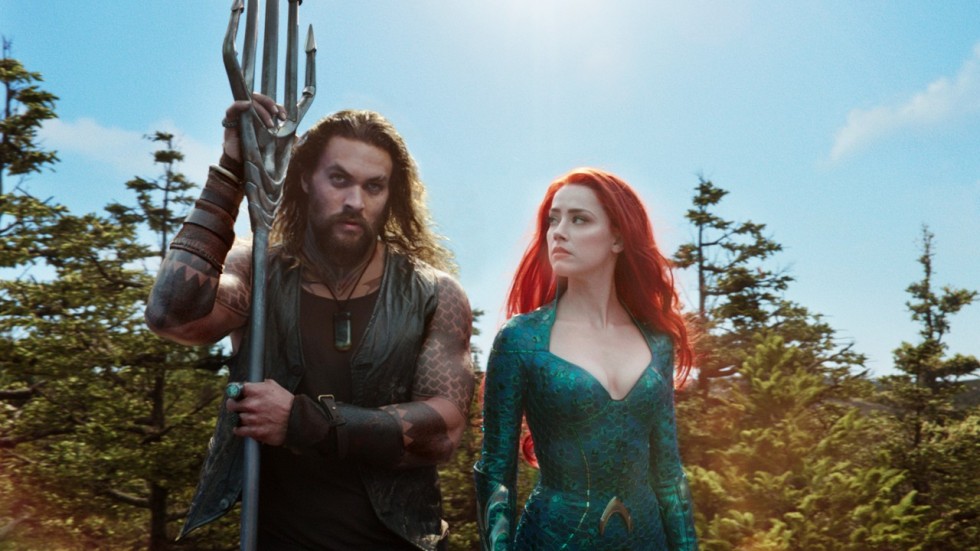 This movie takes a lot of risks by going for it and allowing itself to throw boundaries out the window and shoot for fun, and a few misses do come from those risks. There is a lot of comedy that works, but there is some that falls flat. It's going to happen when you take the shots that this movie takes, but it can be a bit obvious when a certain line doesn't hit the way it was intended to, and the screenplay could have been tightened up to fix some of those issues. I also think that the screenplay could have been tightened up to fix some pacing issues. There are a few moments in the film that don't quite feel like they belong, and there are some moments that could have been given either more or less time. I would have loved to have spent more time with younger Aquaman. I found that aspect of the film extremely interesting, but we really only get a few minutes to learn about his prior experience with Atlantis and his discovery of his abilities. It also has a few storytelling inconsistencies, which I'm not going to completely forgive, but they don't really bug me in a movie that puts fun in front of everything and has great performances that bring out the best in the insanity of the world and character.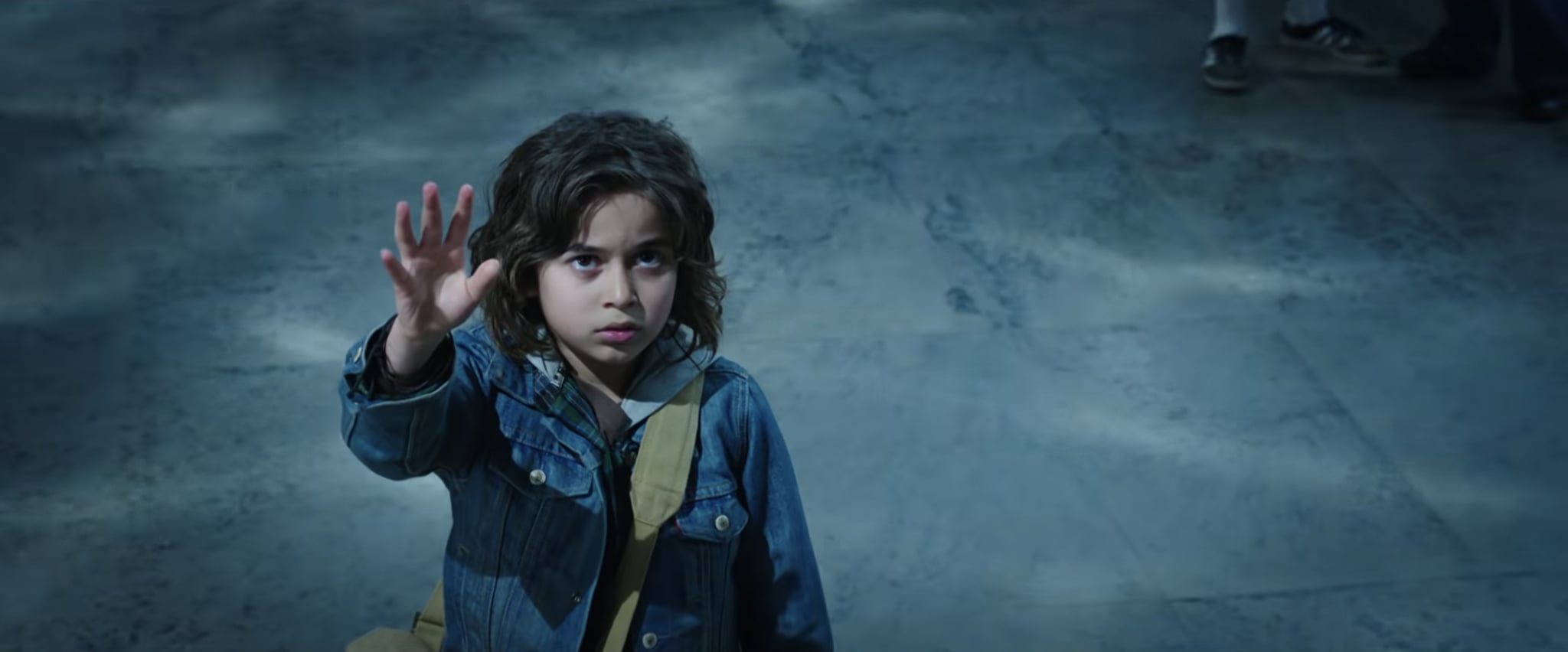 Overall, I had an incredible time with Aquaman. He might be a character on the wrong end of a lot of jokes, but this movie fully embraces the sense of wonder, discovery, and fun that the character needs. In finding that perfect tone, it also really made me care about the characters. I was hooked with my brain and my heart, and that's all I could have asked for in this movie. Jason Momoa is awesome as Arthur Curry, and he has as much fun in this role as I had watching him. He has a code, but he's also genuine and accessible, which may have turned him into my favorite member of the DCEU. The action and visuals are spectacular, and I have to give the movie credit for having no creative filter. Sometimes the lack of a voice of reason crushes a movie. This time, it paid off, and the craziness allowed Aquaman to reach its potential. I even thought it nailed both romance and its villain. There are two romantic relationships in the film that I felt completely attached to, and Patrick Wilson's King Orm has true motivations and an upbringing that justify his personality. In taking a lot of the creative risks that it does, I think that it runs into a few storytelling issues. A few moments aren't given their due, some of the dialogue falls flat, and a few moments feel out-of-place or don't fit, but the movie reaches the levels it needs to when it comes to scope and tone. I'm going to give Aquaman a 7.7/10.
Will you be seeing Aquaman? Comment down in the comment section and let me know! As always, thank you, and keep listening to 88.7 The Pulse!