It's time for another movie review from our good friends over at FatCats Gilbert on the southwest corner of Greenfield and Baseline! FatCats Gilbert is the best place to see all of the latest box office hits including Captain Marvel, How to Train Your Dragon: The Hidden World, The LEGO Movie 2: The Second Part! To see all showtimes and to purchase tickets, you can click right HERE!
Honestly, I wasn't excited for this movie. I've seen one Gaspar Noé film, Irreversible, and while I respect his style and his willingness to be different, it isn't for me. I realize what he's going for, but it's a tough watch, and it turned me away from checking out more of his work. I am thankful for it because it helped me mentally prepare for Climax, so I knew what I was getting myself into. I do love Sofia Boutella. Her breakout role was in Kingsman: The Secret Service, but she was fantastic in Star Trek: Beyond and Atomic Blonde and was probably the best part of The Mummy. I was hoping a commercial actress would help make Noé's storytelling style a bit more accessible.
Climax is directed by Gaspar Noé and stars Sofia Boutella, Romain Guillermic, Souheila Yacoub, and Kiddy Smile. A group of French dancers practice their routine in an empty building far from other civilization on a snowy night. Once finished practicing, they decide to socialize and celebrate with sangria, but it soon becomes evident that someone spiked the sangria with LSD, plunging the night into a colorful yet violent trip.
I've said this before, and I'll stand by it. If you took the filmmaking talent of Gaspar Noé and injected it into a filmmaker who had a clear vision and a clear message without letting anything cloud what's being conveyed, you'd have one of the best filmmakers in the industry. Unfortunately it's extremely difficult to unlock and access the messages that Noé is trying to preach because of his methods of sending them. I don't think that this is a bad movie, but it doesn't align with my tastes, which is fine. We all have different tastes, and if Noé's films line up with what you want and hope for out of film, that's great! It just doesn't give me the sense of satisfaction I crave when watching a movie. I don't need a conventionally satisfying story, but I do need a satisfying way of telling the story and unraveling the story's secrets.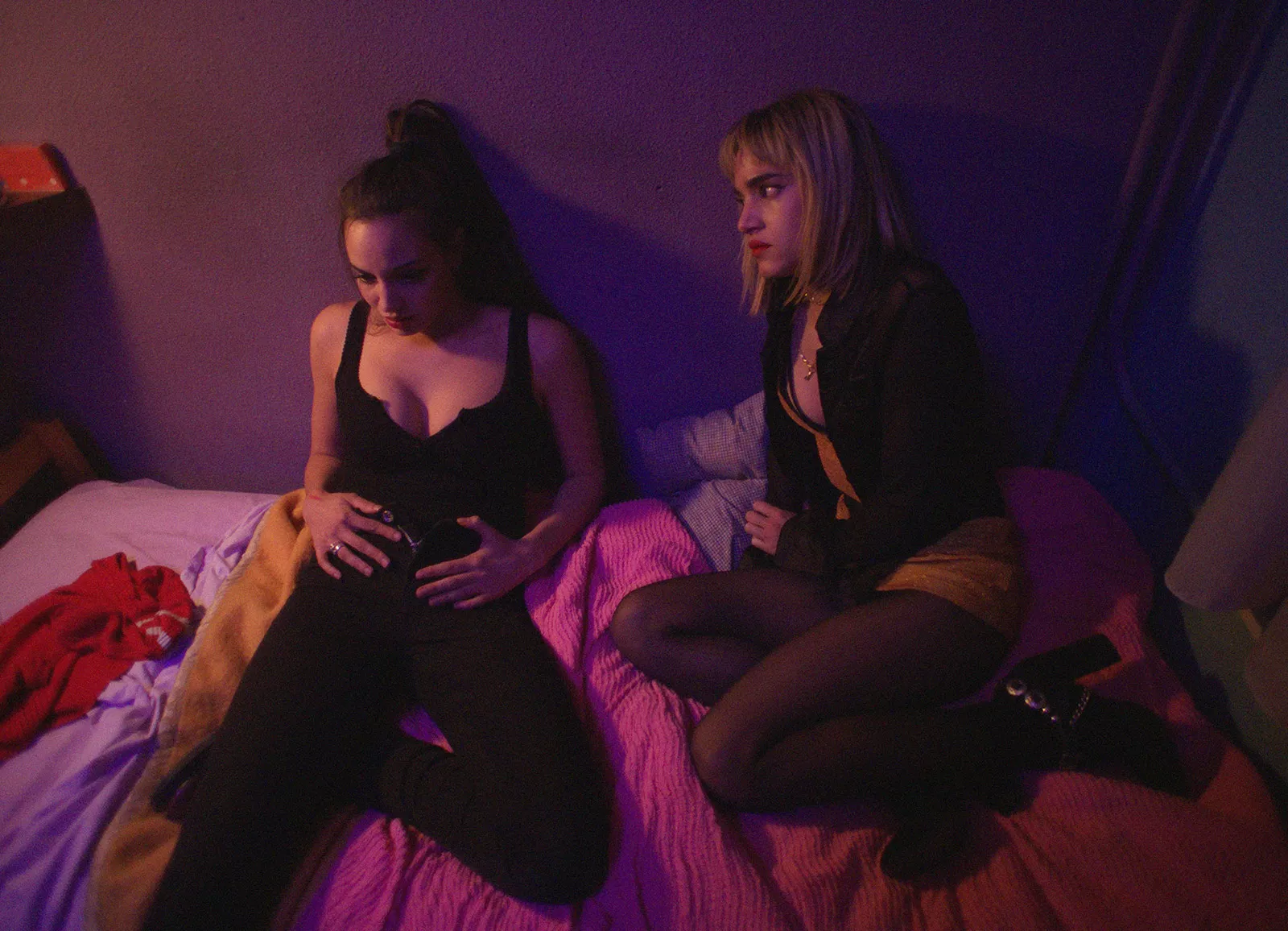 I actually applaud Noé for daring to be different and establishing a voice on top of sending a message. I think he's trying to comment on man's innate ability to ruin beautiful things, turn on each other at the first sight of controversy, and settle for answers that may not be the truth. We do this all through a colored view that makes us selfish and violent while the real perpetrators often remain unharmed. It's a fascinating message to send, and I can honestly say I've never seen it portrayed this way in a film. I appreciate the film's originality on top of what I'm pretty confident it's trying to say, and I adore the artistic aspects of the film. It's a spectacular looking movie, and Noé does a great job of both conveying beauty and ripping it to pieces through visuals. He's also known for long shots, and the perfect planning and camerawork is stunning. I also loved the dance number. It's well-choreographed, and Noé has a knack for using the camera to pick up all of the layers of a dance.
I love the message despite the fact that I'd need to watch the movie one more time to completely unpack it, but it does have an extremely difficult time coming through because of Noé's style. If this overly graphic, slow-burn, no-punches-pulled approach works for you, you might be into this film. Noé's style is very distinct, and it's obvious that he's a better filmmaker now than he was when he made Irreversible, but the approach that seemingly aims to shock and push boundaries remains the same. On top of the film subjectively not appealing to me, the message becomes inaccessible to a typical audience. It gets lost behind the shots, the violence, the editing, the pacing, and the upside-down subtitles. Yes, upside-down subtitles. Noé does many different things with title cards and credits, and I don't know if I necessarily see a reason for the decisions.
Overall, I don't think that Climax is an objectively bad movie, but its style makes the messages it's trying to send so difficult to unlock. It's kind of sad because I love the messages. I think it's an honest commentary on the modern world, and it's a fascinating idea to spread, but I don't think it will hit the general public with the same force a film with more restraint would hit with. On the bright side, there's no denying Noé's filmmaking talent. The first few shots of this movie are mind-blowing, and he has the ability to make the audience feel the same as the characters, but without any criticism of the story itself, it never becomes a satisfying or revelatory experience. I'm going to give Climax a 4/10.
Will you be seeing Climax? Comment down in the comment section and let me know! As always, thank you, and keep listening to 88.7 The Pulse!