It's time for another movie review presented by our good friends over at FatCats Gilbert on the southwest corner of Greenfield and Baseline! FatCats Gilbert is the best place to see all of the latest box office hits like Captain Marvel! To see all showtimes and to purchase tickets, you can click right HERE!
The DC Extended Universe is one of the biggest mysteries in Hollywood today. I like Man of Steel very much, but Batman v. Superman and Suicide Squad, which I shamelessly like more than most, were both letdowns for lots of people. Wonder Woman was their first universally praised hit, and while I liked Justice League, a lot of people were disappointed by it. I loved Aquaman, which only made me more excited for Shazam! because it's directed by David Sandberg, who seems to have risen through the ranks because of Wan but stayed at the top because he's an extremely talented filmmaker. I don't know a lot about Shazam as a DC character. I have a few questions about the lore when it comes to practicality, but I was really hoping to learn about him and have a great time watching the movie.
Shazam! is directed by David Sandberg and stars Zachary Levi, Asher Angel, Jack Dylan Grazer, and Mark Strong. Billy Batson is a foster kid who has only wanted to find his mother his entire life. Even when he's brought to a home with caring parents and foster brothers and sisters, he still feels out-of-place. When he is brought to another world and given great power from an ancient wizard, he can become an all-powerful superhero by simply yelling the word, "Shazam!"
I can't tell you that this is the best DC Extended Universe film, but it might just be my favorite. Shazam! is going to have major replay value, and it's all due to how much fun the movie is to watch. This is the second consecutive movie that DC has nailed because they understand how to make the best possible movie with their characters. It's only natural to approach Aquaman without a ton of seriousness. He carries a trident and talks to fish. Luckily, James Wan knew exactly how to handle the silliness that comes with Aquaman, and in doing so, he hit on emotional levels. David Sandberg does the same exact thing. He understands the inherent silliness in the character and the situation. A boy in a man's body is hilarious because despite the body-builder physique, a fourteen year-old is completely lacking the life experience and sensibilities of a grown man. Of course it's funny, and this movie nails the tone and comedy.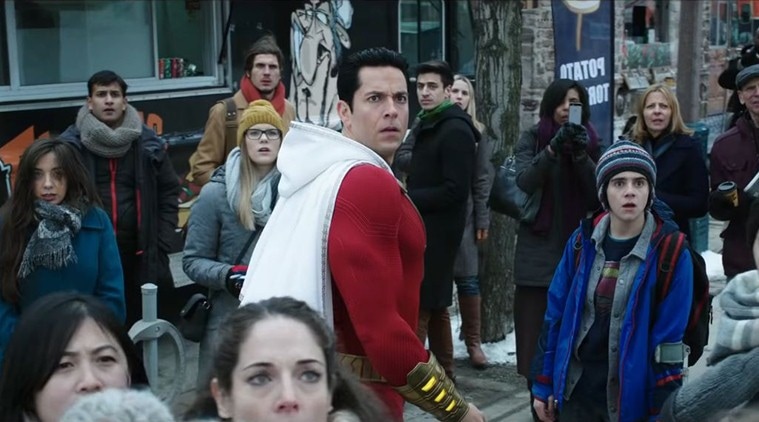 It also casted the character perfectly. I can't imagine any actor playing Shazam the way Zachary Levi plays him, and he brings the perfect naivety to the role. He's essentially a big kid, and it's pretty obvious that Zachary Levi is having as much fun with this role as a typical fourteen year-old would have if he found himself in a superhero's body. He also has great chemistry with Jack Dylan Grazer, who plays Freddy, Billy's foster brother. I'm really happy to see Jack Dylan Grazer again after It in 2017, and he gives another great performance in a Warner Bros. movie. Levi and Grazer have a great back-and-forth dynamic as their relationship builds, and the performances make for amazing high and low points in the relationship. I also loved the characters. I knew very little about Shazam outside of what I've seen of him in the DC Animated Universe, but this movie definitely brought me around. He has a clear arc with a beginning, a middle, and an end with struggles and a sense of self to overcome to achieve his full potential as a hero. Billy Batson definitely has the most interesting arc, but Freddy is also a great character who has to come to grips with his own shortcomings. When the two come together, their relationship becomes the most fun aspect of the film.
I also love what Sandberg is able to do with the film from a directorial standpoint. I've been a huge fan of his since Lights Out was released. I love his story, but I love his filmmaking ability even more. He makes movies with the heart of a little kid but the brain of someone who knows exactly what he wants and how to achieve it. In a world of dark comic book movies and dark tones in general, it's really nice to see a movie that has a complete lack of cynicism. It has a great sense of wonder and discovery and allows its inner kid out. The movie is the character Shazam itself. It's a kid parading itself around as an adult, and I mean that in the best way. It knows that fact, and it embraces it to make possibly the most enjoyable movie the DCEU has released yet. If you saw the trailer and thought it looked similar to Big, starring Tom Hanks, you may have hit the nail on the head. Again, it's aware of that, and it pays tribute to the ideas of movies before it so perfectly.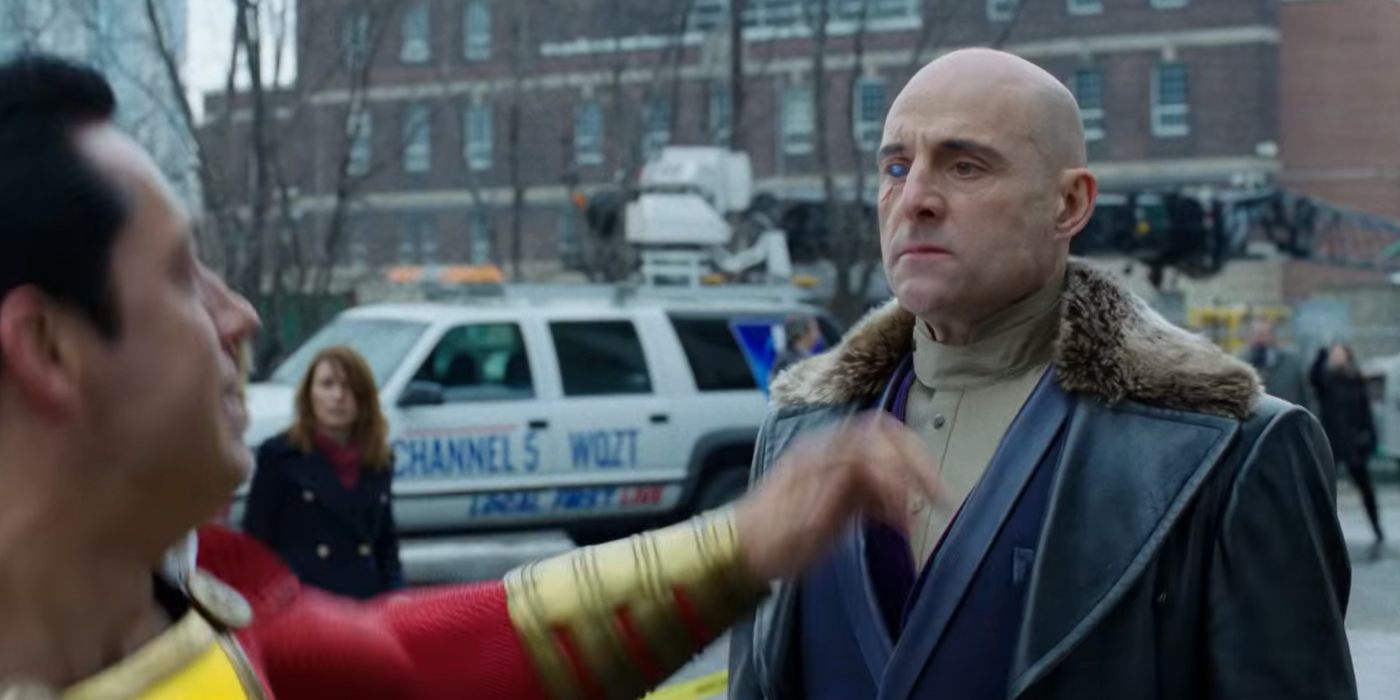 Though Shazam! might be the most enjoyable DCEU movie, it does still have a couple of issues. First, some of the dialogue is a little bit weak and on-the-nose. The development of the story is great, but the dialogue definitely could have used some work. Outside of the interactions between Billy and Freddy, there isn't much edge or bite to the dialogue that would set this movie apart from other comic book films or family films. I'm also not typically the one to pick on child acting, but I think that the kids were given a bit more than they could chew. That's not to say that they couldn't go on to become excellent actors, but a couple of them, in particular, were probably given more dialogue and bigger roles than they could handle. Luckily, acting doesn't typically detract from my experience in a film unless it completely holds back my suspension of disbelief. It usually only enhances it, and Zachary Levi is there to bring it to a point where it can't fail. Finally, the villain isn't terrible, but he's pretty forgettable. It might be because he's completely outmatched by how compelling Shazam is, but he's not a memorable character despite being played by Mark Strong, who I think is one of the best supporting actors in Hollywood.

Overall, Shazam! is incredibly charming because of its heart and complete lack of cynicism. In a world where superhero movies, including ones that came before Shazam! in the exact same universe, felt that it was absolutely necessary to be dark and dreary, David Sandberg has made a movie with the heart of a kid. Shazam! has such a great sense of wonder and discovery along with a great sense of humor. It doesn't take an R-rating to be funny these days. This movie takes a hilarious situation and partners it with care and a the kind of performance from Zachary Levi that makes you think he was born for this role, and I honestly don't know if I could have asked for more. I enjoyed it so much, and Levi has excellent chemistry with Jack Dylan Grazer, which makes for possibly the best part of the film. I do think the dialogue falls a bit flat, and some of the child actors are given meatier roles than they could handle, but Zachary Levi equalizes everything and makes this the DCEU's most fun movie yet. I'm going to give Shazam! an 8.5/10.
Will you be seeing Shazam!? Comment down in the comment section and let me know! As always, thank you, and keep listening to 88.7 The Pulse!