It's time for another movie review presented by our good friends over at FatCats Gilbert on the southwest corner of Greenfield and Baseline! FatCats Gilbert is the best place to see all of the latest box office hits including Pokémon: Detective Pikachu! To see all showtimes and to purchase tickets, you can click right HERE!
Pokémon is one of the biggest properties in the world, and rightfully so. I remember my first Game Boy Advance. I played so many games that had one or two things that you could do. If it was a Star Wars game, you could move an X-wing right and left to shoot TIE Fighters. If it was a game from a movie, you moved level to level collecting items. In sports games, you could pretty much only play solo exhibition games. With Pokémon, it was a whole new level. It was the first open-world game I ever played, and though I wouldn't consider myself a die-hard Pokémon fan, it sure changed the way I think about video games. I also like the television series, I collected the cards, and I liked the movies. I don't remember details about any of it, but it was just something you had to be interested in when I was in elementary school or else you were missing out on something that every other student loved. It was an easy thing to have in common. This is the first time a live-action version of Pokémon was being brought to the big screen, and I was excited to see it!
Pokémon: Detective Pikachu is directed by Rob Letterman and stars Ryan Reynolds, Justice Smith, Kathryn Newton, Bill Nighy, Ken Watanabe, and Chris Geere. When he gets news that his estranged father, a detective in Ryme City, has passed away, Tim sets out to collect everything that has been left behind. When he arrives at his father's apartment, he finds a talking Pikachu, who appears to have been his father's partner and Pokémon pal. Pikachu has reason to believe that Tim's father is still alive, so using Pikachu's ability to talk to Pokémon and Tim's ability to talk to humans, they set out to find the man who connects them.
From watching the trailers and knowing a little bit about the source material, I think this is about as good a movie as we could have asked for from Detective Pikachu. It's far from perfect, but it's a really enjoyable time, and that's what I wanted. Ryan Reynolds kills it as Pikachu. His voice and his comedic style and timing is something I'll never get sick of. I do think his style works better for Deadpool as a character, but he does a great job as the voice of Pikachu, and this is still a very funny movie. I also loved the visual design of the Pokémon. The Pokémon are the stars of this movie, and I loved seeing how they were used for everyday life in Ryme City. Don't expect to get a lot of Pokémon hunting and catching, but you will get to see Pokémon used the way they'd be used in the real world for everyday problems or even for underground fighting, and it's very entertaining. They look amazing, and though it's pretty clear what's real and what's CGI, the world building and the tone never make the Pokémon feel out-of-place. I loved the world, and I'd love to see more from it. I also think the movie has a good amount of heart. I wasn't completely attached to the relationship between Tim and his dad, but I bought into the relationship and the banter between Tim and Pikachu, and their relationship is surprisingly emotionally resonant.
Pokémon: Detective Pikachu mostly works because of how entertaining it is and how great the world building is, both visually and narratively. I think it falls short in the story department. It's easy to get past for the most part because the Pokémon are cute and fun to watch, but the story is still disorganized. As you can probably guess from the title of the movie, there is a sense of mystery to the story, and there are secrets the main characters have to uncover. Once they begin to uncover them, some of the reveals don't make a ton of sense or they don't carry much weight. It's very clear that the focus was put on the visual design of the Pokémon and making a family-friendly comedy with a cute character at the center. I also didn't care much about the humans. As I said, the Pokémon are the real stars, and Pikachu is unrivaled from a depth perspective. Even Tim falls flat until he decides to invest himself, and even after he finds a motivation, he still doesn't have many interesting characteristics.
Overall, Pokémon: Detective Pikachu is a cute and entertaining movie with a great world design. Ryme City is an awesome place to spend a couple of hours with characters from classic video games, television shows, and collectibles. The visual effects aren't going to blow you away if you're looking for realism, but they're perfect for what this movie is, and Pikachu is going to win your heart simply with looks. It's a bonus that he's an interesting character who is made even more entertaining through a great vocal performance from Ryan Reynolds. It's very funny, and I loved seeing such a family-friendly movie make me laugh out loud the way Pokémon: Detective Pikachu did. It even has a surprising amount of heart. The story is disorganized, and a lot of the payoffs don't make sense, but it's not enough to keep me from suggesting that you check the movie out. That being said, don't go into it with sky-high expectations. It is a Pokémon movie, after all, and it has about the same amount of depth as the original games. There isn't much meat, but it's a fascinating and fun world to be swept up into for a couple of hours of escapism, especially if you're already a Pokémon fan. I'm going to give Pokémon: Detective Pikachu a 6/10.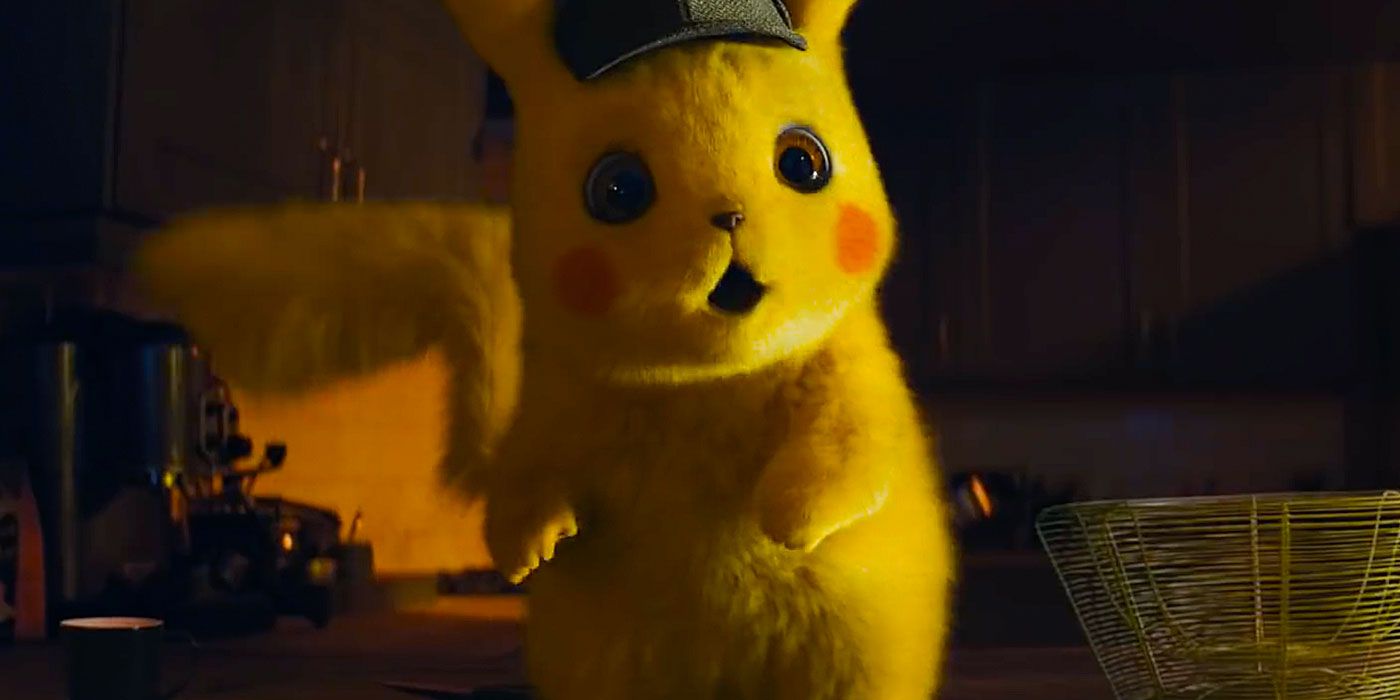 Will you be seeing Pokémon: Detective Pikachu? Comment down in the comment section and let me know! As always, thank you, and keep listening to 88.7 The Pulse!