It's time for another movie review presented by our good friends over at FatCats Gilbert on the southwest corner of Greenfield and Baseline! FatCats Gilbert is the best place to see all of the latest hits like the one we're talking about today, Spider-Man: Far From Home! To see all showtimes and to purchase tickets, you can click right HERE!
It feels like we just saw Avengers: Endgame. It was only two months ago, but somehow it feels like less time has passed between these two releases. The more I see of Tom Holland as Spider-Man, the more I love him in the role. I was also excited to see how Phase 3 of the MCU wrapped up. Kevin Feige confirmed that Spider-Man: Far From Home would be the last movie of Phase 3, so it had a lot of work to do after the surprises in Endgame. I'm not going to give a detailed synopsis of Avengers: Endgame, but I'm also going to refer to a few events, so I'd suggest staying away if you haven't seen Endgame. If you're looking for safety from Spider-Man: Far From Home spoilers, you're in the right place. Welcome! Let's talk about the movie.
Spider-Man: Far From Home is directed by Jon Watts and brings Tom Holland back as Peter Parker, a high school kid once again trying to balance class, friends, girls, and being a superhero. Peter tries to keep the suit in the closet for one school trip to Europe, but he's brought back into action by Nick Fury to fight elemental monsters. Right alongside Nick Fury helping to recruit Spider-Man for the fight is Mysterio, played by Jake Gyllenhaal. Can Peter find a way to be a normal kid while his powers call him into fights he wants nothing to do with?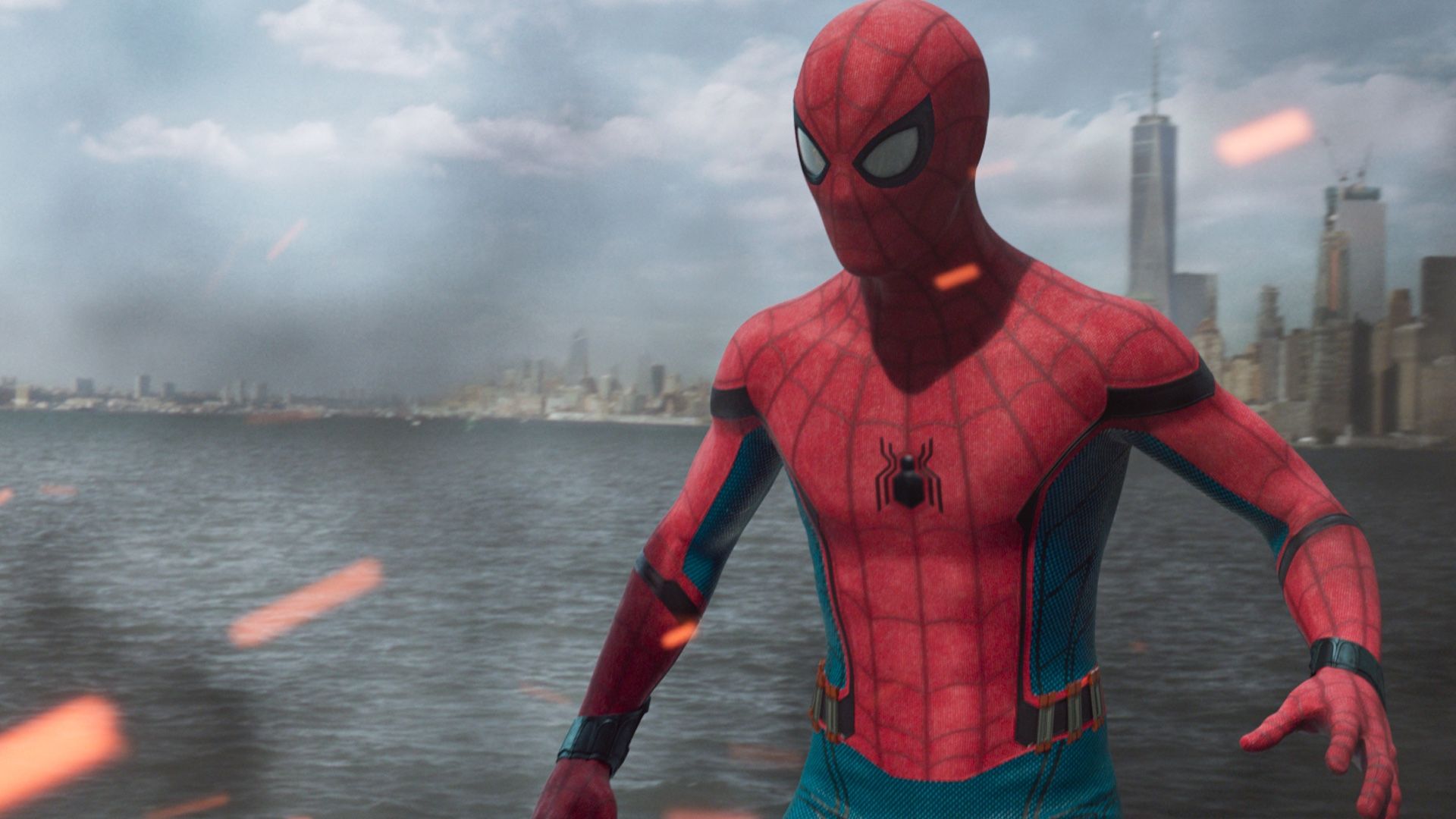 Marvel never seems to disappoint. I haven't walked out of a movie with less than I'd hoped for since 2015 with Avengers: Age of Ultron, and even that movie has improved with time and more films. They've done it again. This isn't the best Spider-Man movie we've seen, but it's still a really solid installment into the MCU's filmography. Of course, Tom Holland knocked it out of the park. He's definitely my favorite Spider-Man to ever hit the screen, and he only gets better with every movie. He's the right level of charismatic and awkward while also likable, and he's just a blast to watch when it comes to balancing everything going on in his mind. He also lets us feel the emotional weight of his journey. Whether that has to do with his aunt, his friend, the girl he's interested in, or Tony Stark, I was completely sold on the emotional turmoil he was going through. I'm also amazed that after so many Spider-Man movies between 2002 and now, this movie still surprised me in creative ways. This is the first time we've seen Spider-Man taken out of New York, and I felt that. I felt like I was seeing something new from a character I already love, and I had so much fun experiencing it. The fighting sequences, the visuals, and the way Spider-Man's powers work feel so different from what we've seen. It's not different for the sake of surprising us. It just has plenty of new ideas, which makes this movie endlessly watchable.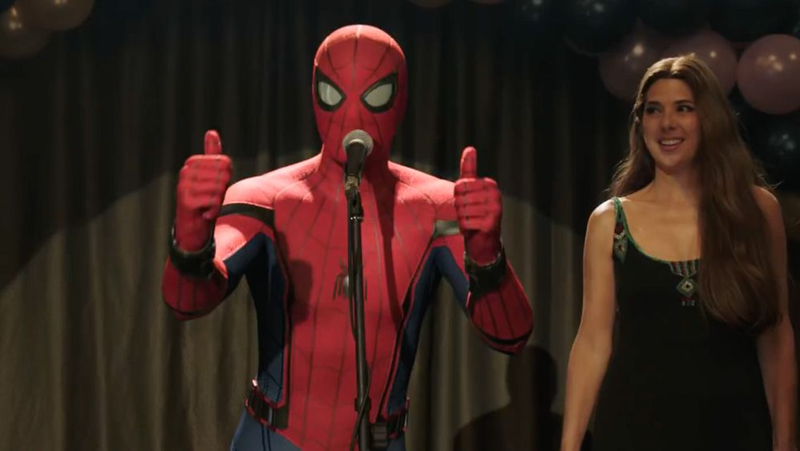 Jake Gyllenhaal is also awesome as Mysterio. I'm not going to say a ton about his character, but Jake Gyllenhaal has such a special way of bringing a character to life. He owns the screen every single time he's in the frame, and he and Tom Holland have great chemistry. Granted, Jake Gyllenhaal is the kind of actor who can create on-screen chemistry with anyone, but it works especially well in this role and through his interactions with Spider-Man. His character is also interesting with so many layers that I didn't see coming. I also loved what this movie did for the MCU. It opened up so many possibilities while ushering in Spider-Man as the new primary defender of Earth. I'd heard some theories about Tony Stark's role in Far From Home, and without spoiling anything, I thought his role was perfect. It closes the book on the stories we've already heard, and it gives us so many options going forward with an interesting character and actor at the helm. Finally, this movie really stepped up the visuals. Certain sequences fall into the same realm as Doctor Strange. I was blown away by some of the sequences in Doctor Strange, and I felt the same sense of wonder at some parts of Far From Home, which I didn't expect whatsoever.
I will say that a few moments lagged behind the rest of the film for me. There are certain moments that can feel a bit exposition-heavy, almost like characters were speaking directly to the audience. It might have been necessary because of the complexities in some of the beats, but I wish they could have found a better way to lay out all of the information without spoon-feeding it. The performances make it more digestible, but it still lays everything out in a more straightforward, less interesting way. That brings us to my next issue which is some of the complexity in the scheme. Even after having it laid out for us, it still seems to break its own rules at certain times, and I had to wonder how some things were able to happen. In a superhero world in 2023, I expect a little bit of suspension of disbelief when it comes to tech, but I still didn't understand how some things could happen. I also think it's a bit longer than it needed to be. The movie is hilarious, but sometimes unnecessarily so. At the end of the day, this is a character driven movie. I'll sacrifice some gags that mean nothing to the story for better pacing.
Overall, Spider-Man: Far From Home is a great installment into the MCU. It's fun, hilarious, and heart-felt, and it does a great job of closing the book on where we've been with the MCU while showing us the map of where we appear to be going, and I really like where we're going. Tom Holland is a fantastic Spider-Man and a better Peter Parker. We've seen Peter deal with these issues before. He needs to balance his personal life with his school and his superhero life. It's not new, but it feels fresh, partially because of the setting and partially because the filmmakers understand how to bring new depth to the character. Jake Gyllenhaal is also perfect as Mysterio, and Zendaya seemed to settle into the role of MJ. The fight sequences and the visuals are fantastic, and I enjoyed just about every second of this movie. It does have some issues with exposition and pacing, which might have caused some issues with understanding how certain things worked, but the movie is fun enough and hit me hard enough emotionally for me to have a great time. Also, stick around for everything after the credits drop. It's worth it, and it'll leave your jaw on the floor. I'm going to give Spider-Man: Far From Home an 8.2/10.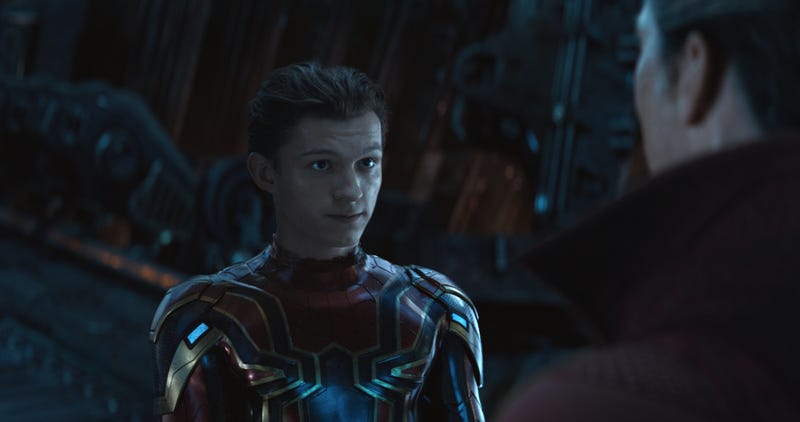 Will you be seeing Spider-Man: Far From Home? Comment down in the comment section to let me know! As always, thank you, and keep listening to 88.7 The Pulse!