Can't get enough of those golden nuggets from McDonald's? Now you can cuddle up with one!
In addition to the Travis Scott Meal that McDonald's has added to their menu for a limited time, the restaurant chain and Travis Scott's record label, Cactus Jack Records have collaborated on a line of merchandise inspired by the meal.
In the new collection were T-shirts, hoodies, hats, action figures, and yes – a McNugget body pillow.
It's a 3-foot-long pillow that looks exactly like the real thing, and the original price on Travis Scott's website was $90, though some online resale sites have sold the pillow for up to $600.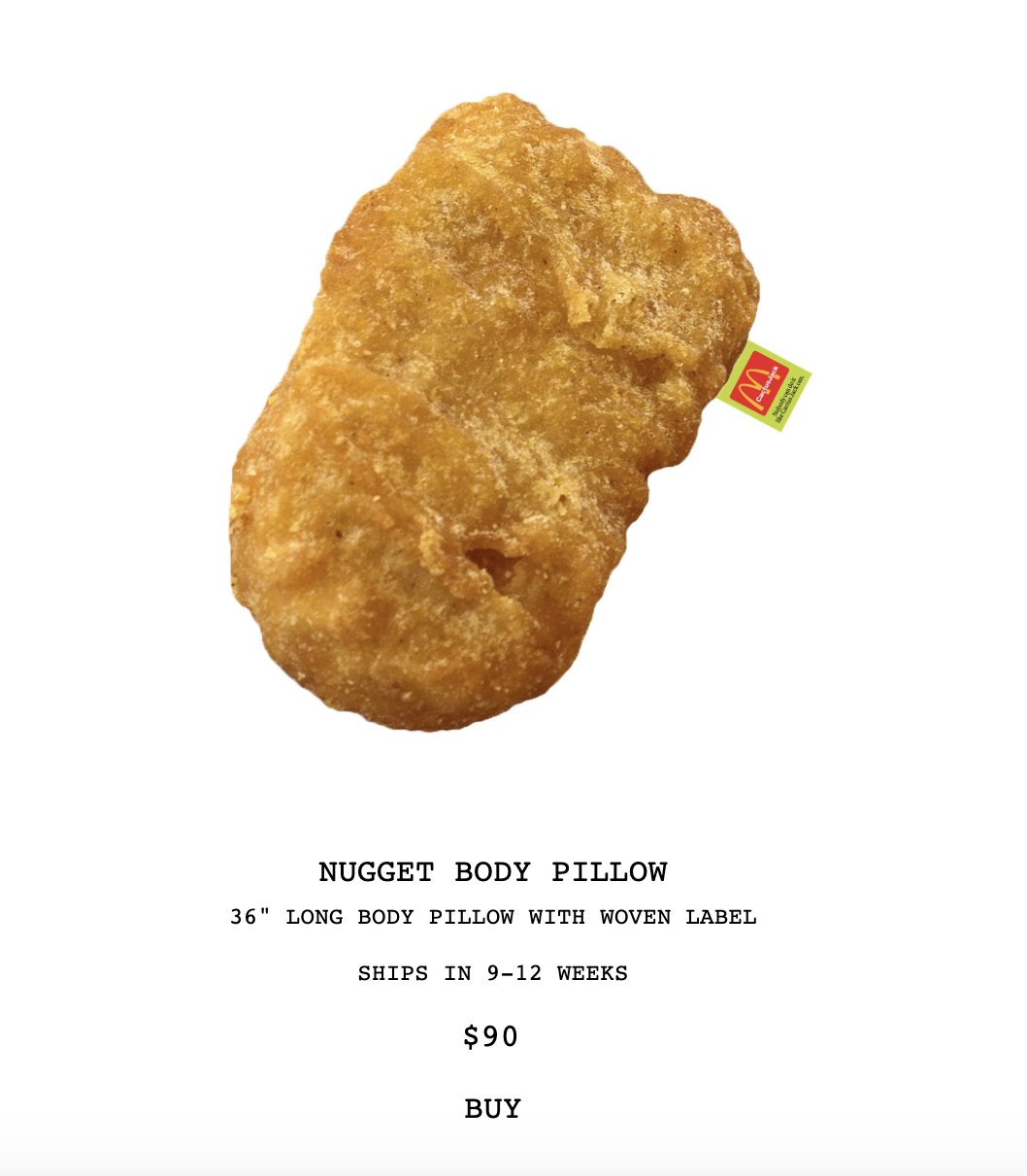 The merchandise collab comes after McDonald's released the Travis Scott Meal, which the musician says has been his go-to order at McDonald's since he was a kid. It's a regular quarter-pounder with cheese plus lettuce and bacon, fries, a Sprite, and the signature barbecue sauce.
All items, including the body pillow have since sold out on Travis Scott's website.
Travis Scott is the first celebrity since Michael Jordan to have their likeliness featured in a menu item at McDonald's. In 1992, the fast food giant released the McJordan sandwich: a regular quarter pounder with bacon, and a special barbecue sauce made specifically for the McJordan.